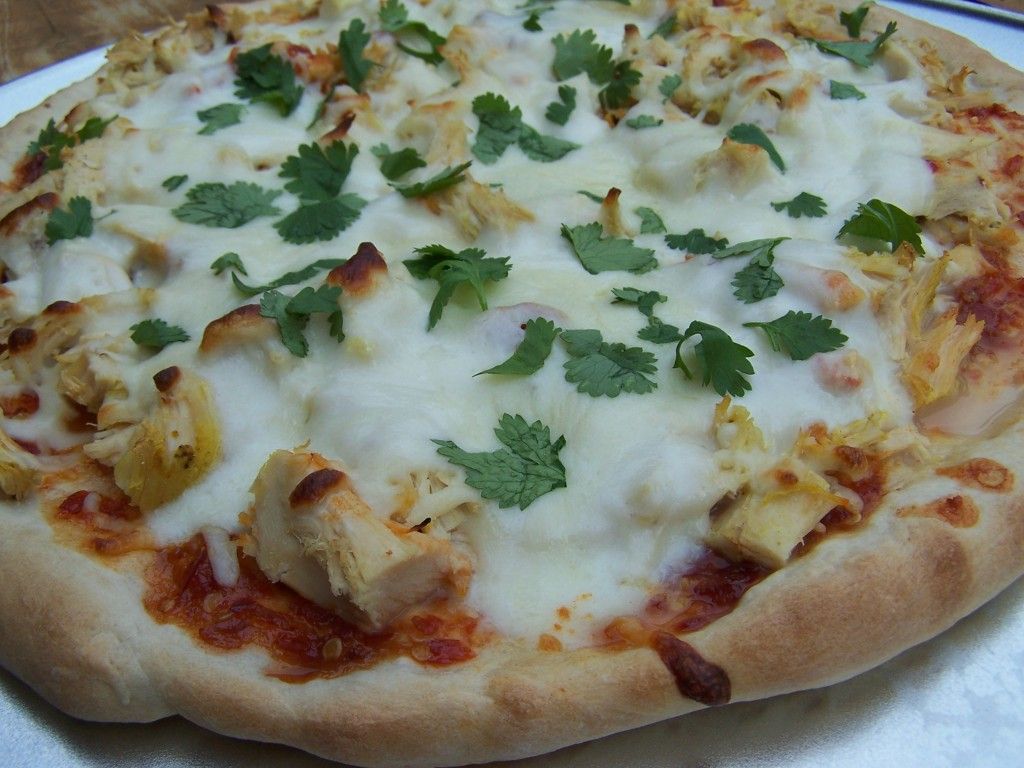 One of the things that I love to do with the littles is blow bubbles.  If you have not tried it, you should.  It is so relaxing and fun.  Deep breath….and just blow.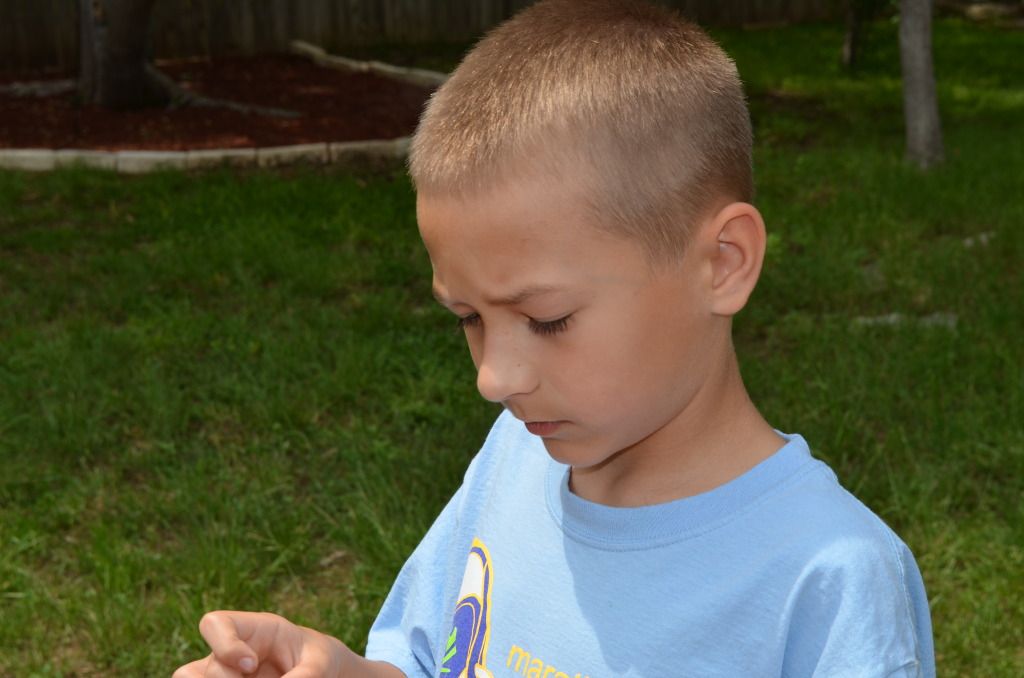 The breathing, the laughing, the listening to the, "Wow, that was a big one." and "Look at all of the bubbles, Momma!"  There is something about it that is just magic in its own way.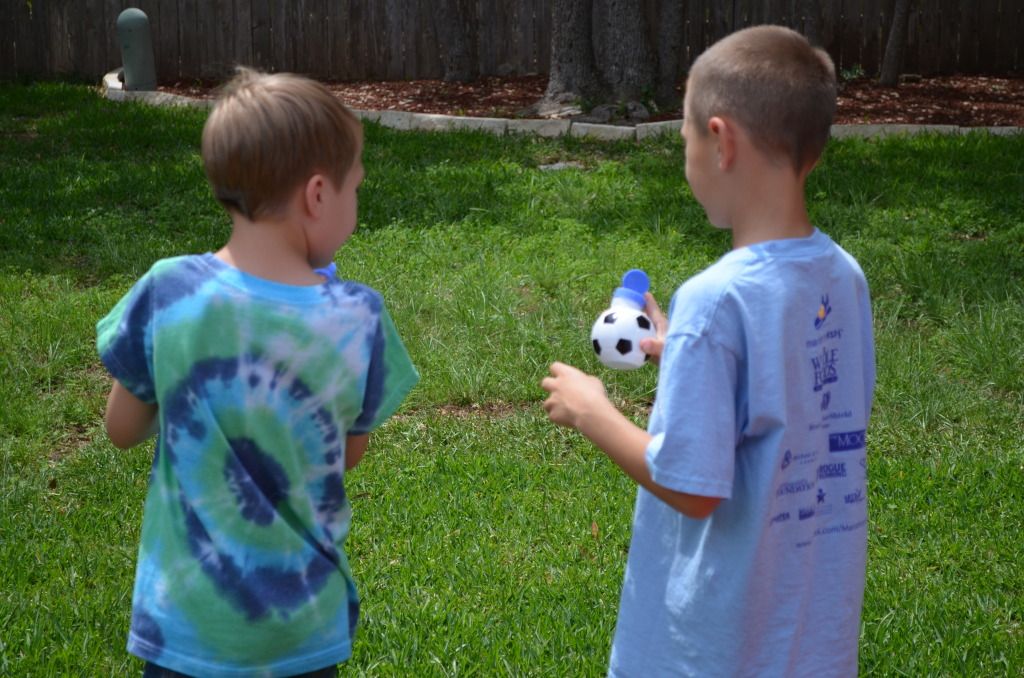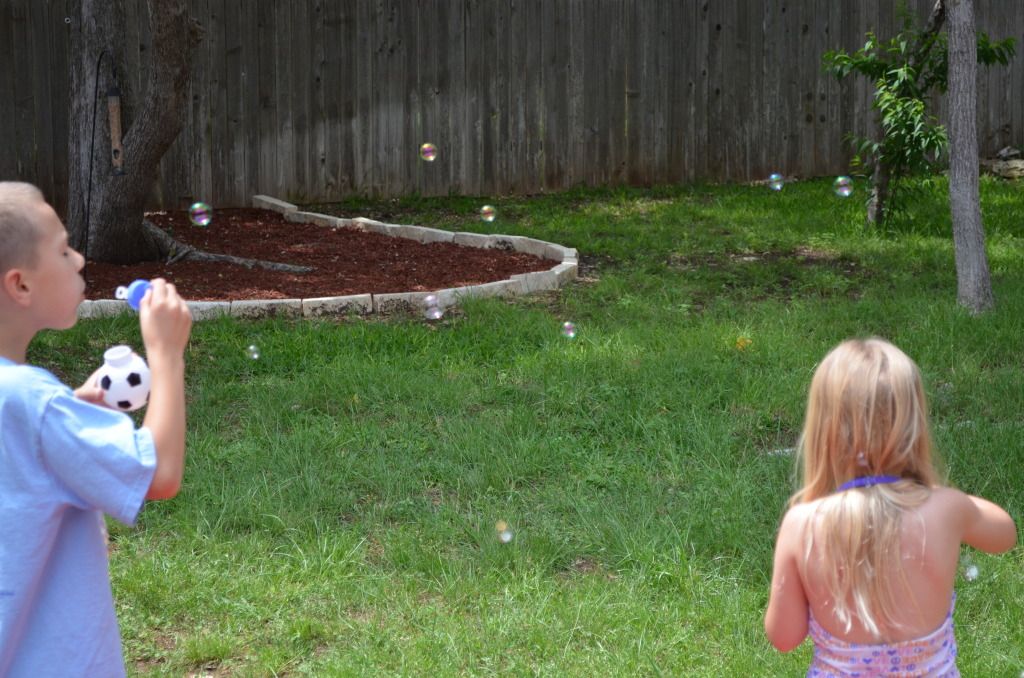 So, that is what we did for fun yesterday afternoon.  I put a big quilt down, found the bubbles, and had fun taking some time to just breathe with the littles.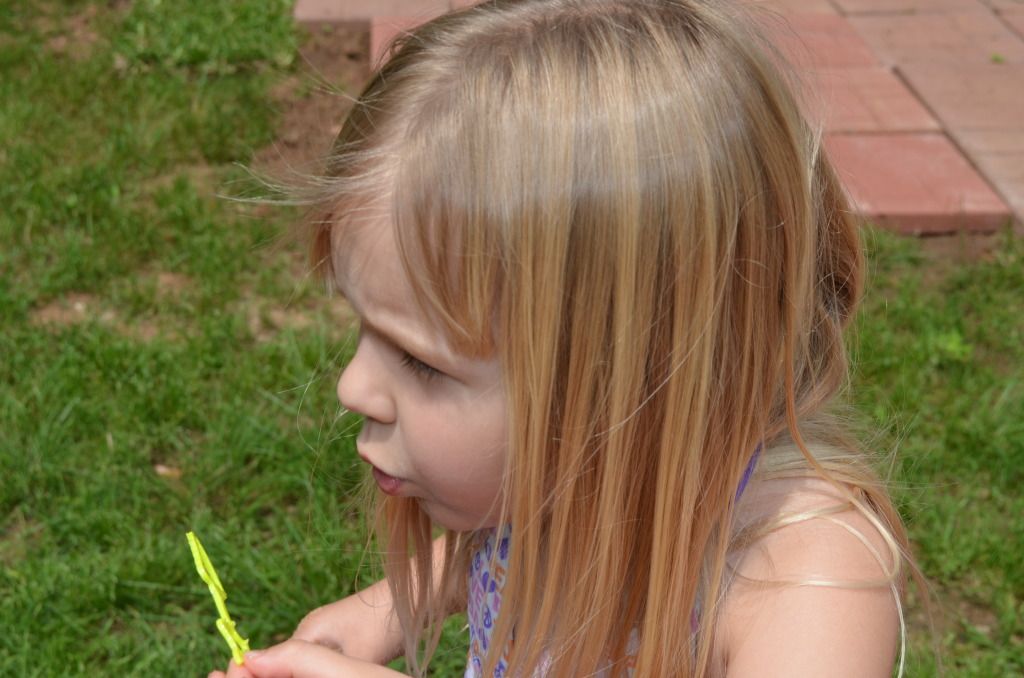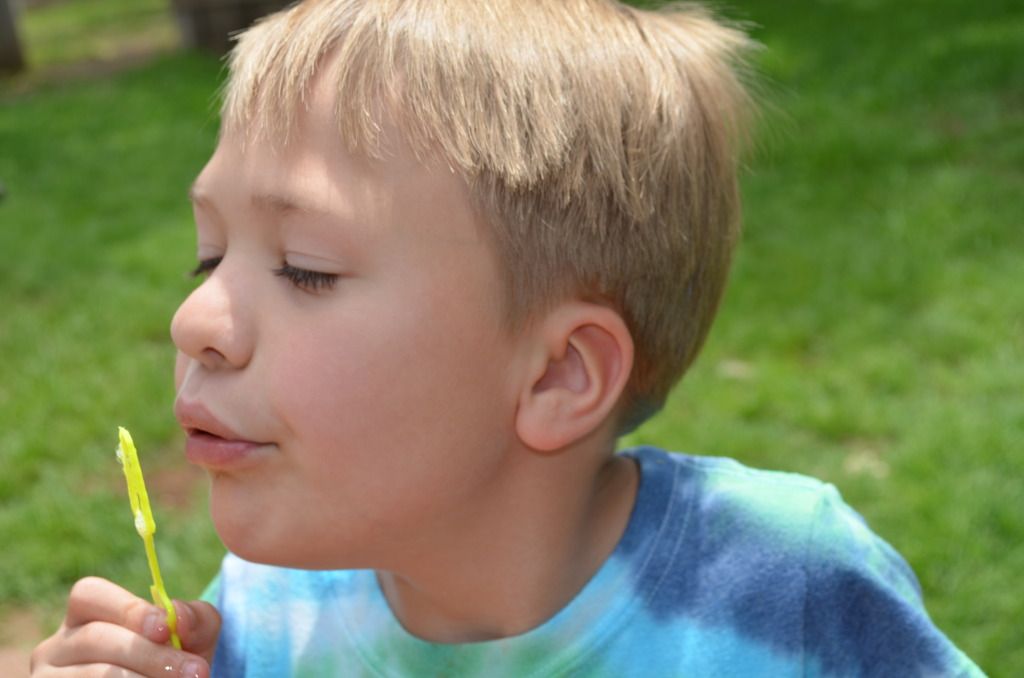 It was a perfect end to a perfect weekend.  Simple. Family. Fun.
It ranks right up there with pizza night.  Because it is so near and dear to our hearts, it is rare that we depart from our normal Friday night pizza and movie night.  But, sometimes I get a craving for something and need it right then and there.  Such was the case when I could not decide what to make with the chicken that I had in the crock pot.  I glanced through my Pinterest boards and landed on this Thai Chicken Pizza by How Sweet It Is and this one by Annie's Eats.  I adapted the recipes slightly based on what I had in the pantry and refrigerator because I knew that we needed pizza that night….and again on Friday.
Ingredients
Pizza dough
¼ cup chili paste
1 tablespoon brown sugar
1 tablespoon rice vinegar
1 teaspoon corn starch
1 teaspoon ketchup
1 teaspoon garlic, minced
1 tsp. red pepper flakes
1 cup shredded cooked chicken
1/2 cup shredded mozzarella cheese
Fresh mozzarella, sliced
2 tbsp. minced fresh cilantro
Instructions
Preheat oven to 500.
Prepare pizza pan or cookie sheet by spraying it with cooking spray.
Roll or press out dough into a circle or rectangle.
In a bowl, mix together the chili paste, corn starch, ketchup, garlic, brown sugar, and rice vinegar.
Spread the mixture onto the pizza dough, reserving about 2 tablespoons for drizzling.
Place a light layer of cheese on top of the pizza dough.
Add the shredded chicken to the top of the cheese.
Sprinkle lightly with the red pepper flakes.
Drizzle the remaining chili sauce mixture on top of the chicken.
Place a layer of sliced fresh mozzarella on top of the chicken.
Place in the oven, and bake for 10-13 minutes.
Remove from oven, sprinkle with cilantro, slice, and serve.
http://cookingformykids.com/2012/04/10/just-breathe-recipe-thai-chicken-pizza/
Enjoy!