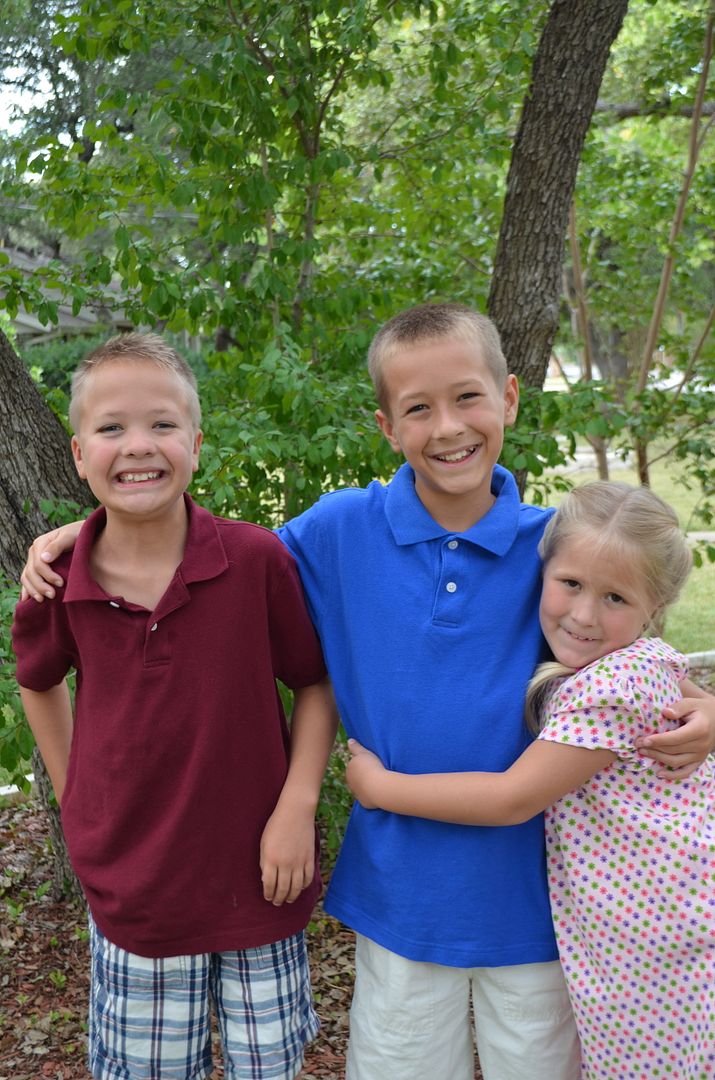 It has been quite a week.
We met the teachers,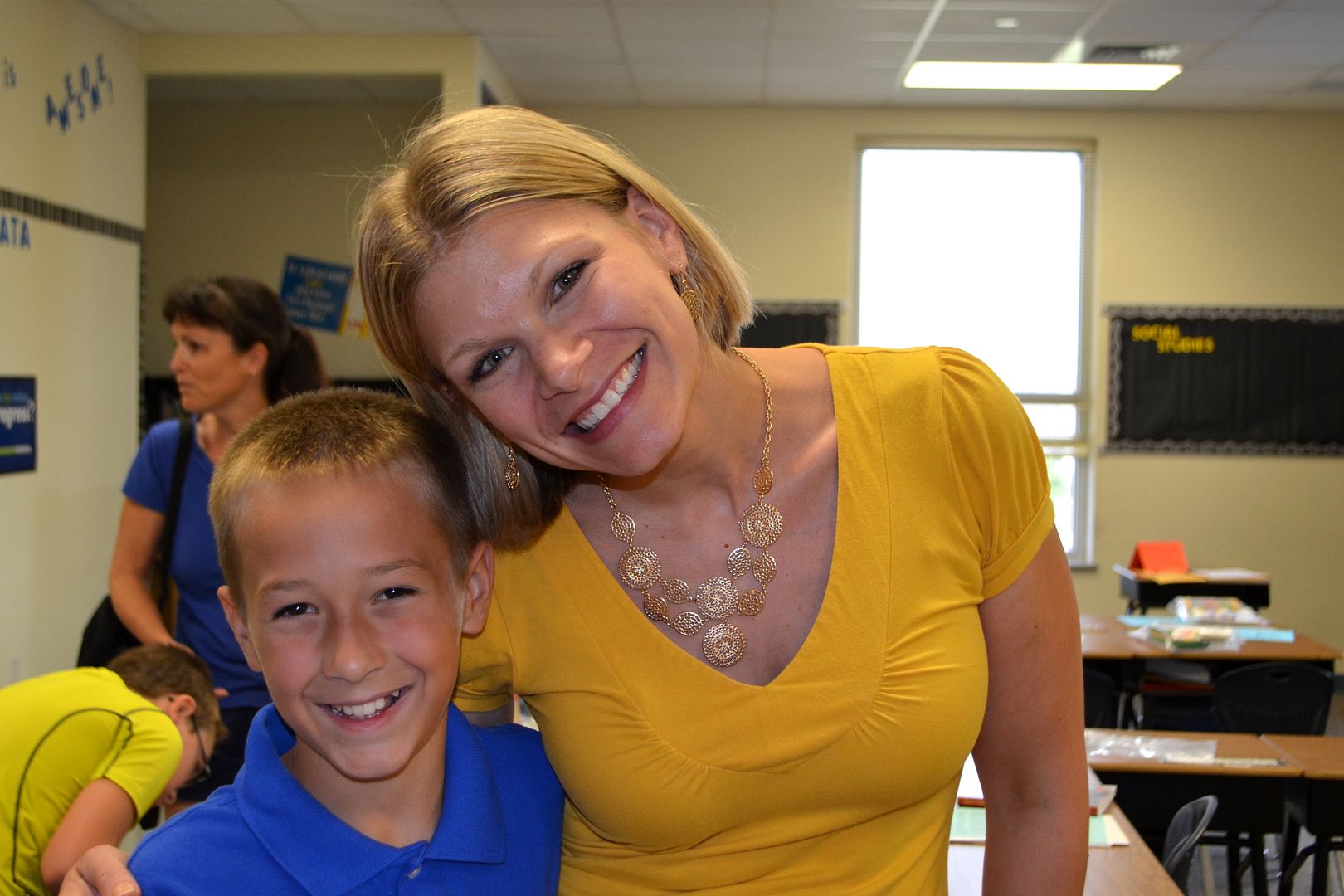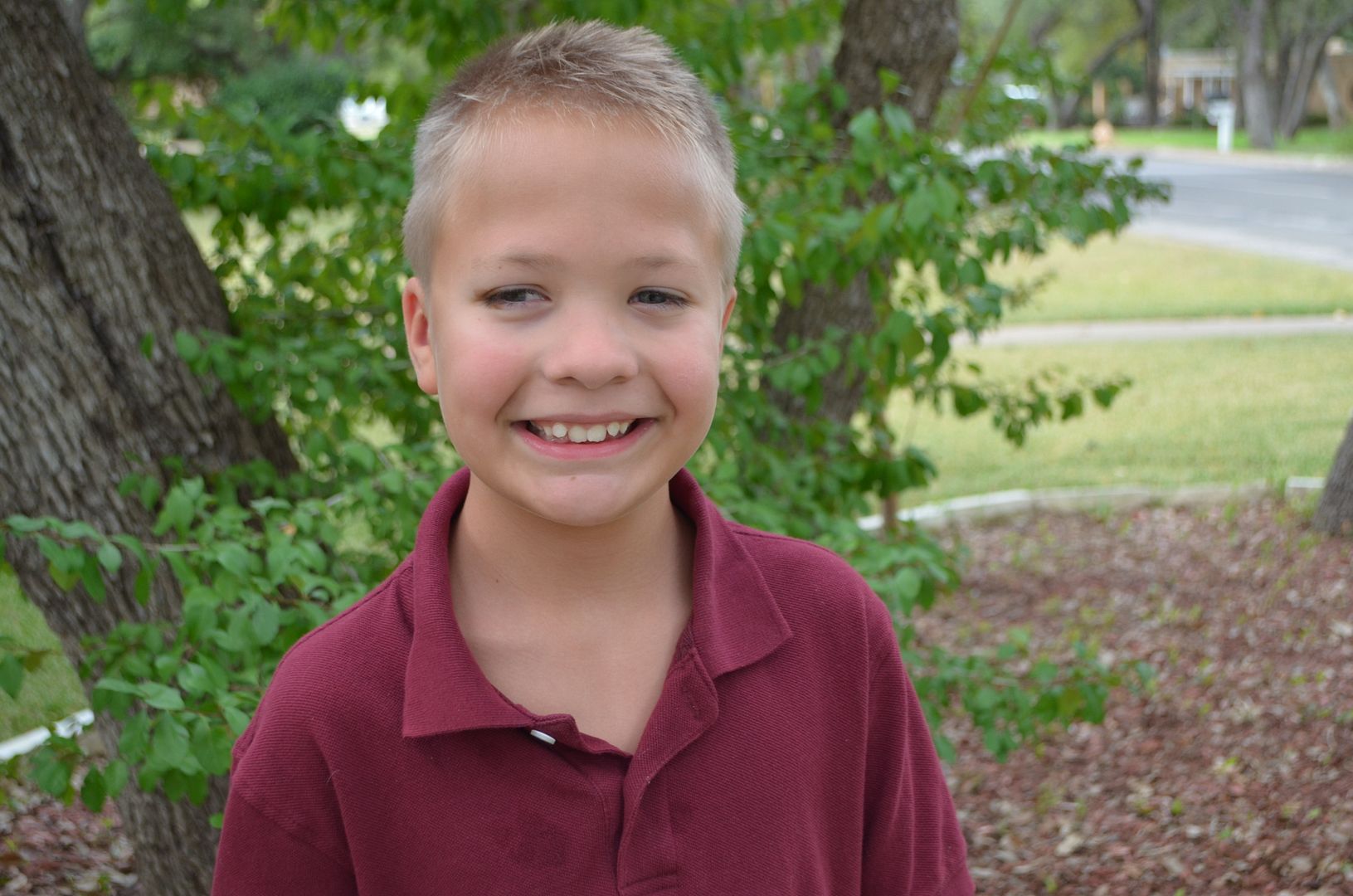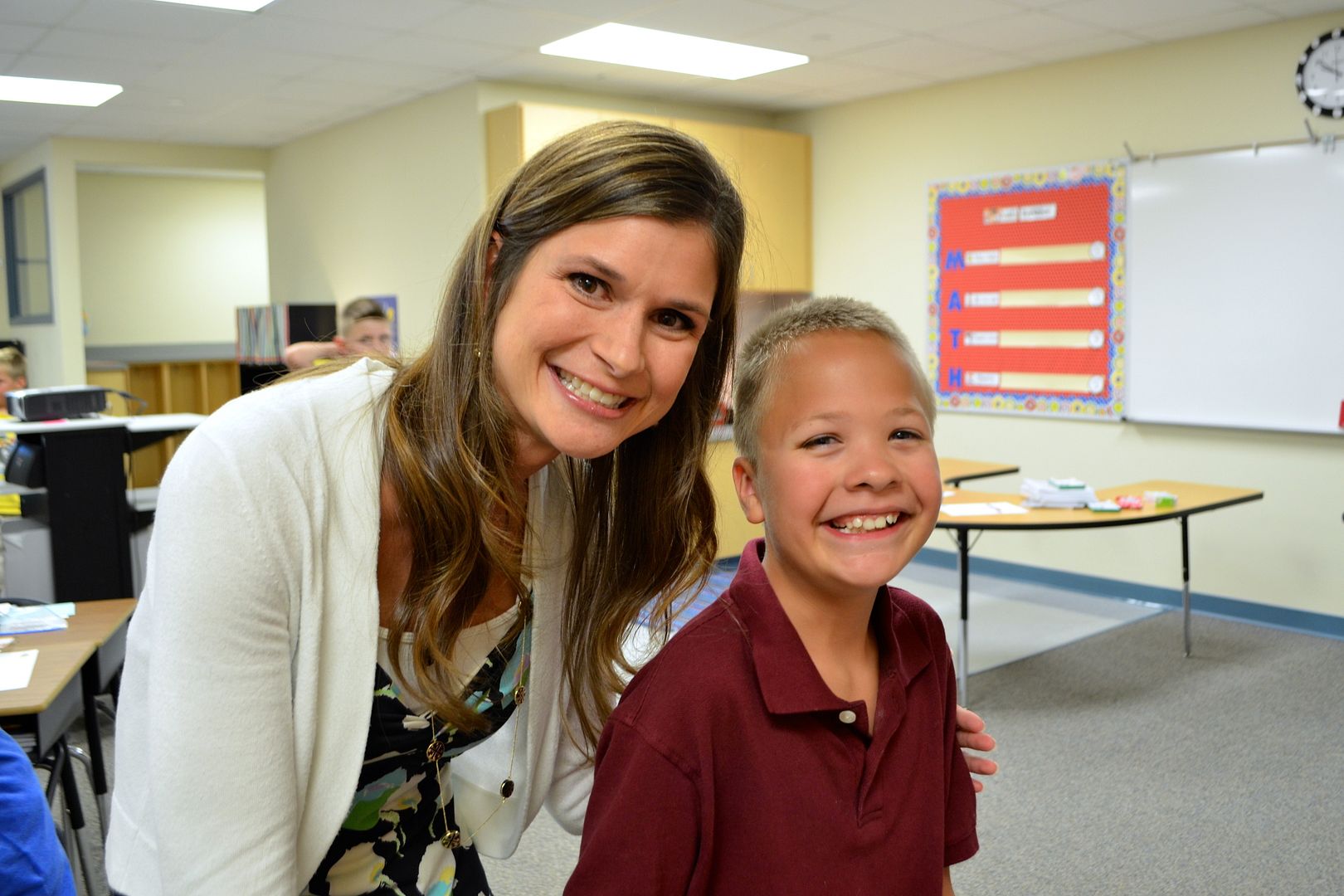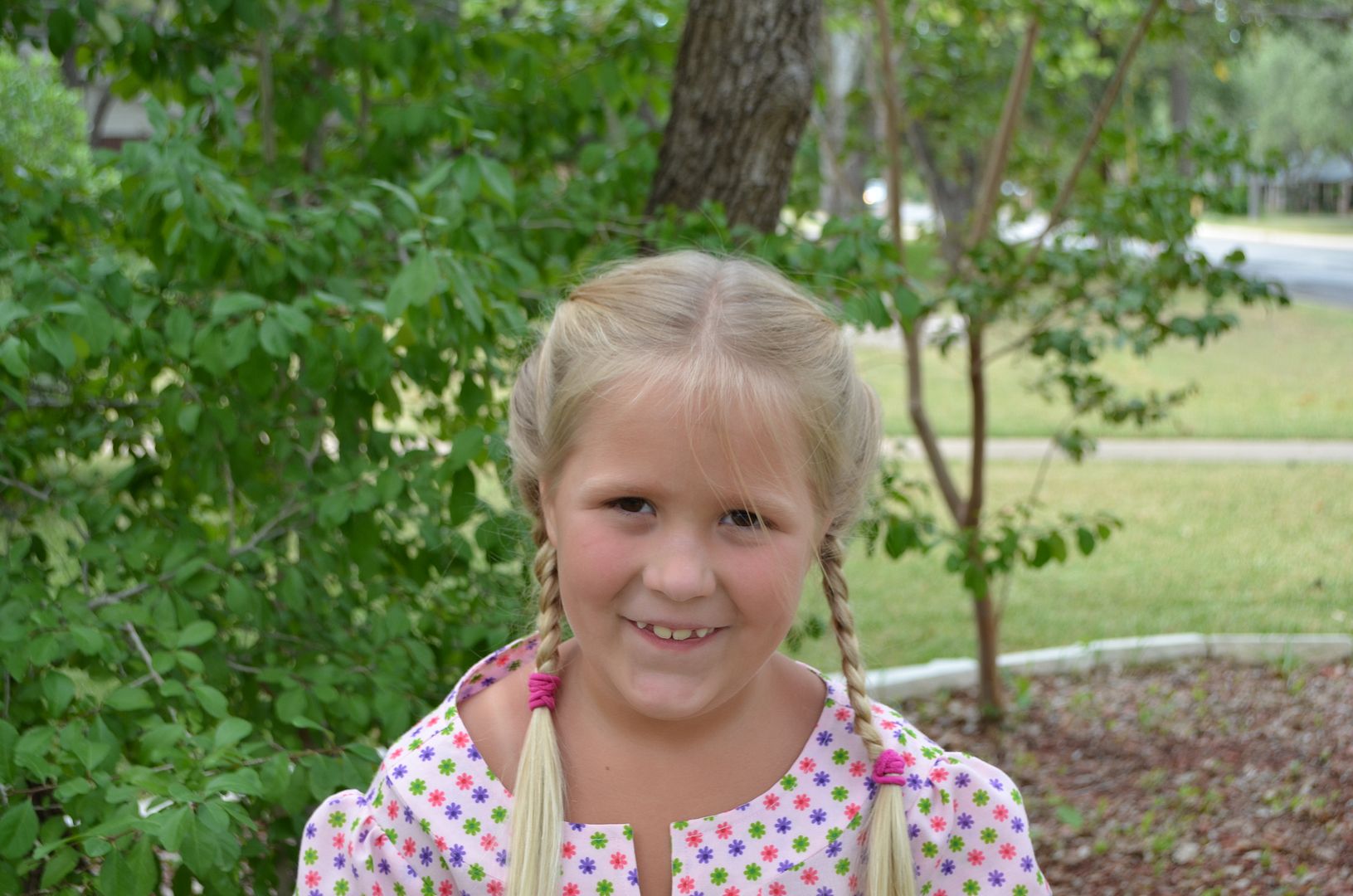 had our annual back to school party,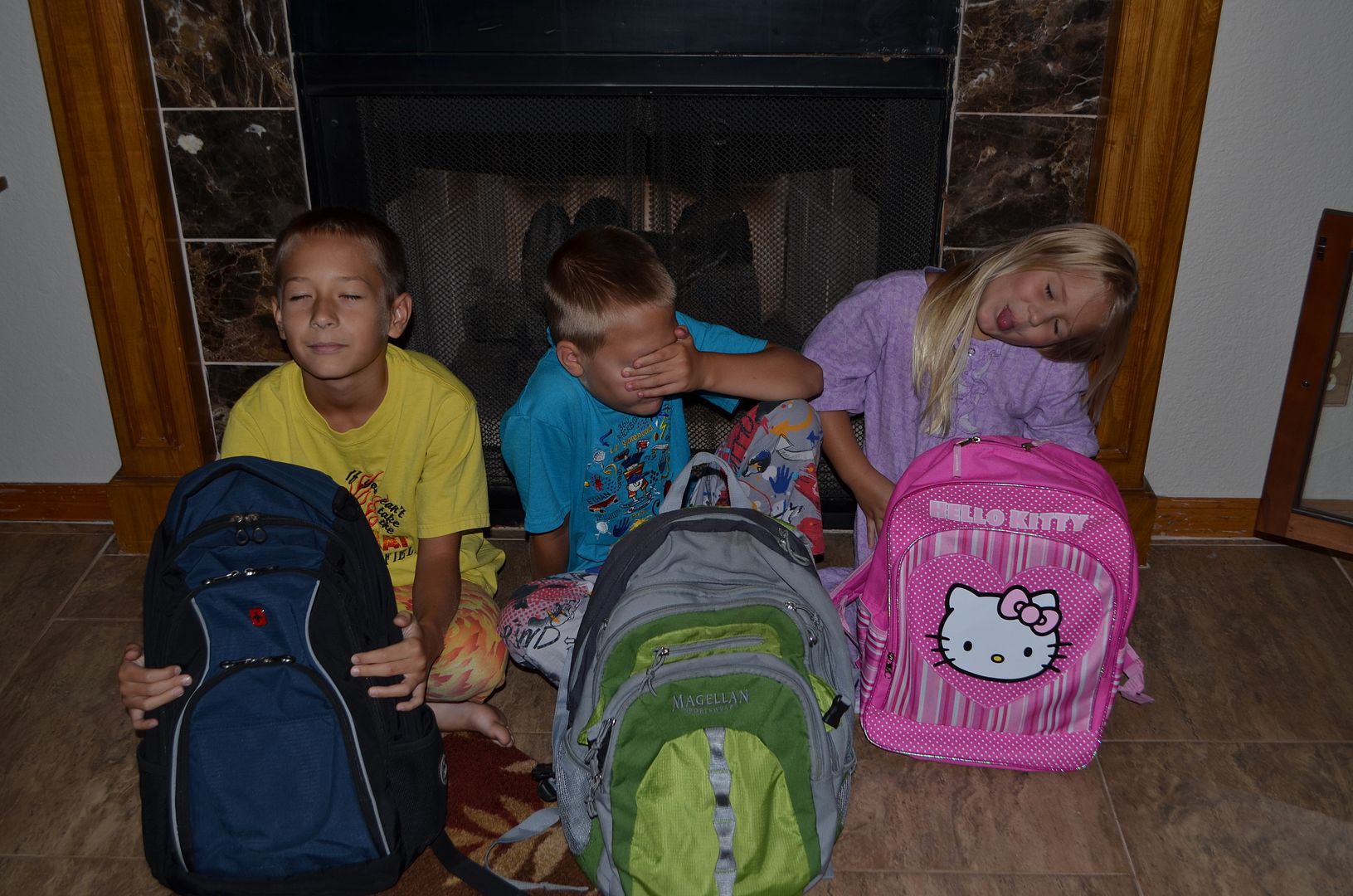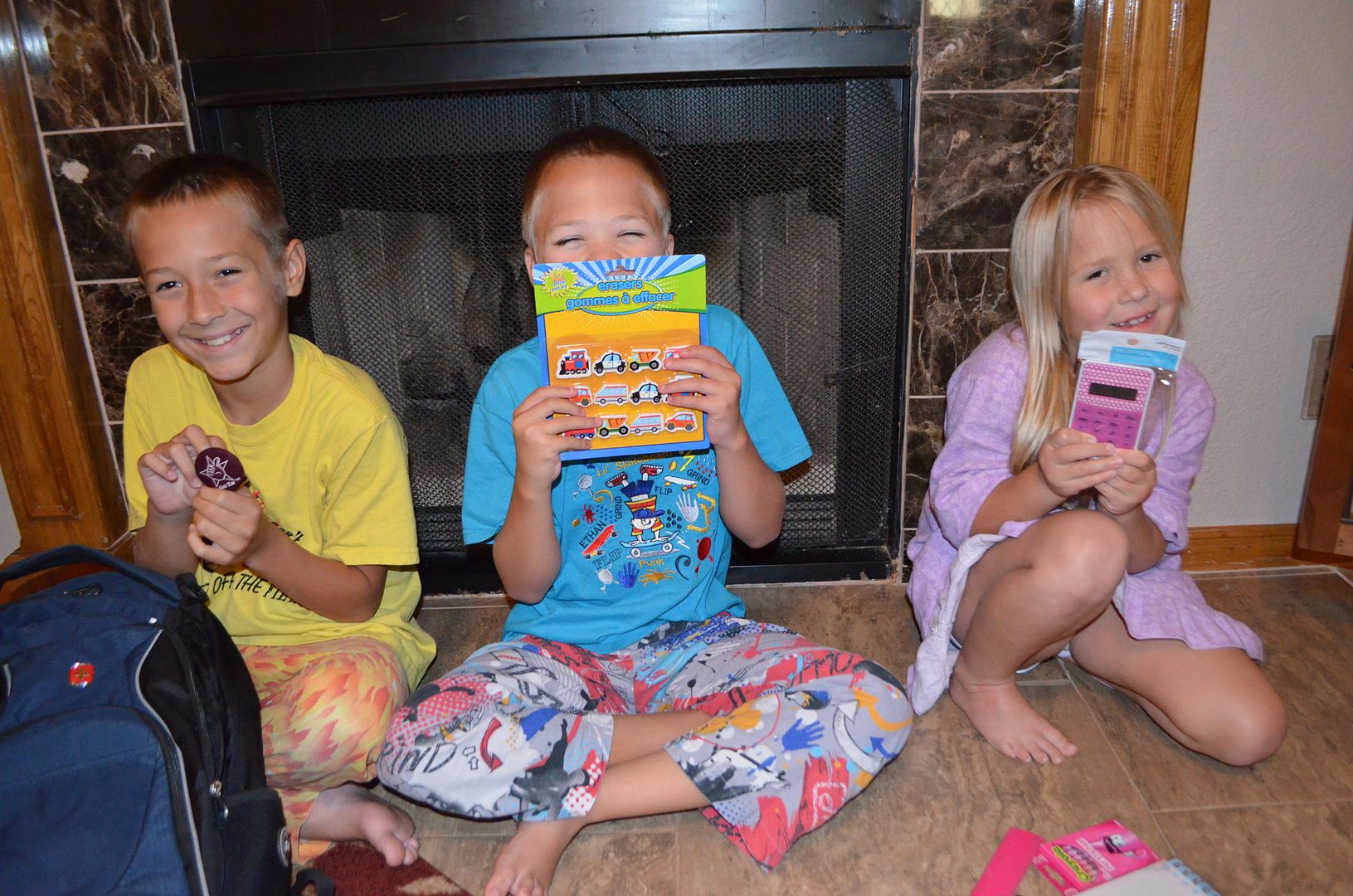 and prepared everything for the first day.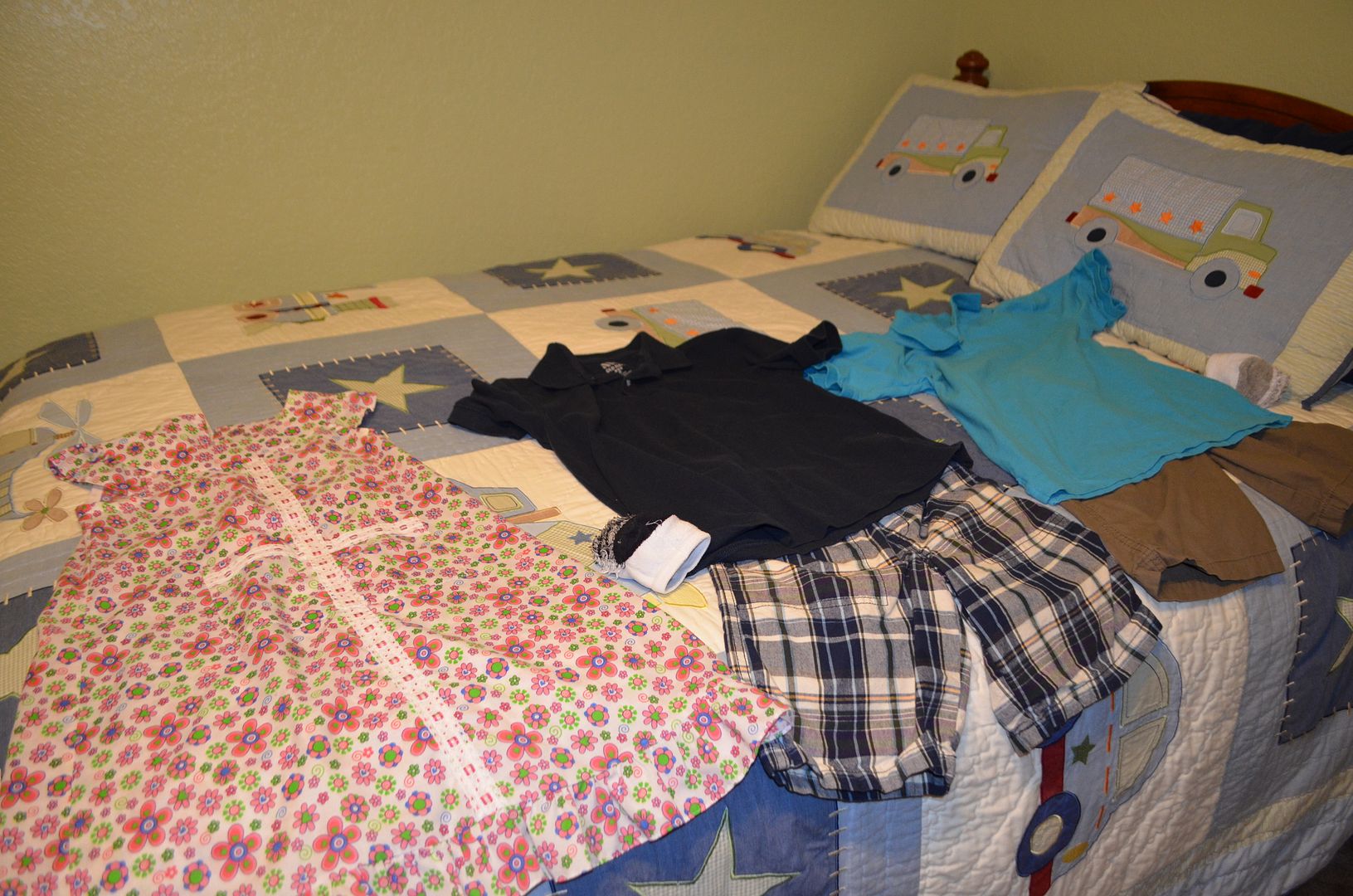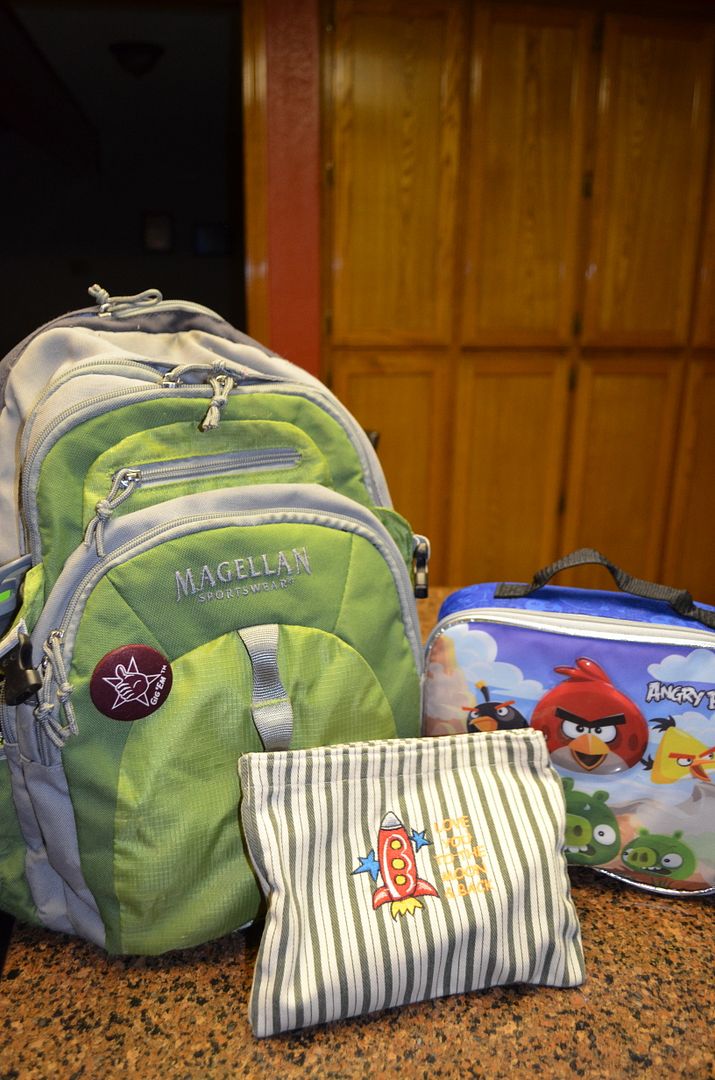 Now we can officially say that we made it through the first week of school.
Not only that, but it was the best first week of school that they have all collectively had.
They woke up each morning eager to face the day, and they returned home from school with happy stories about their days.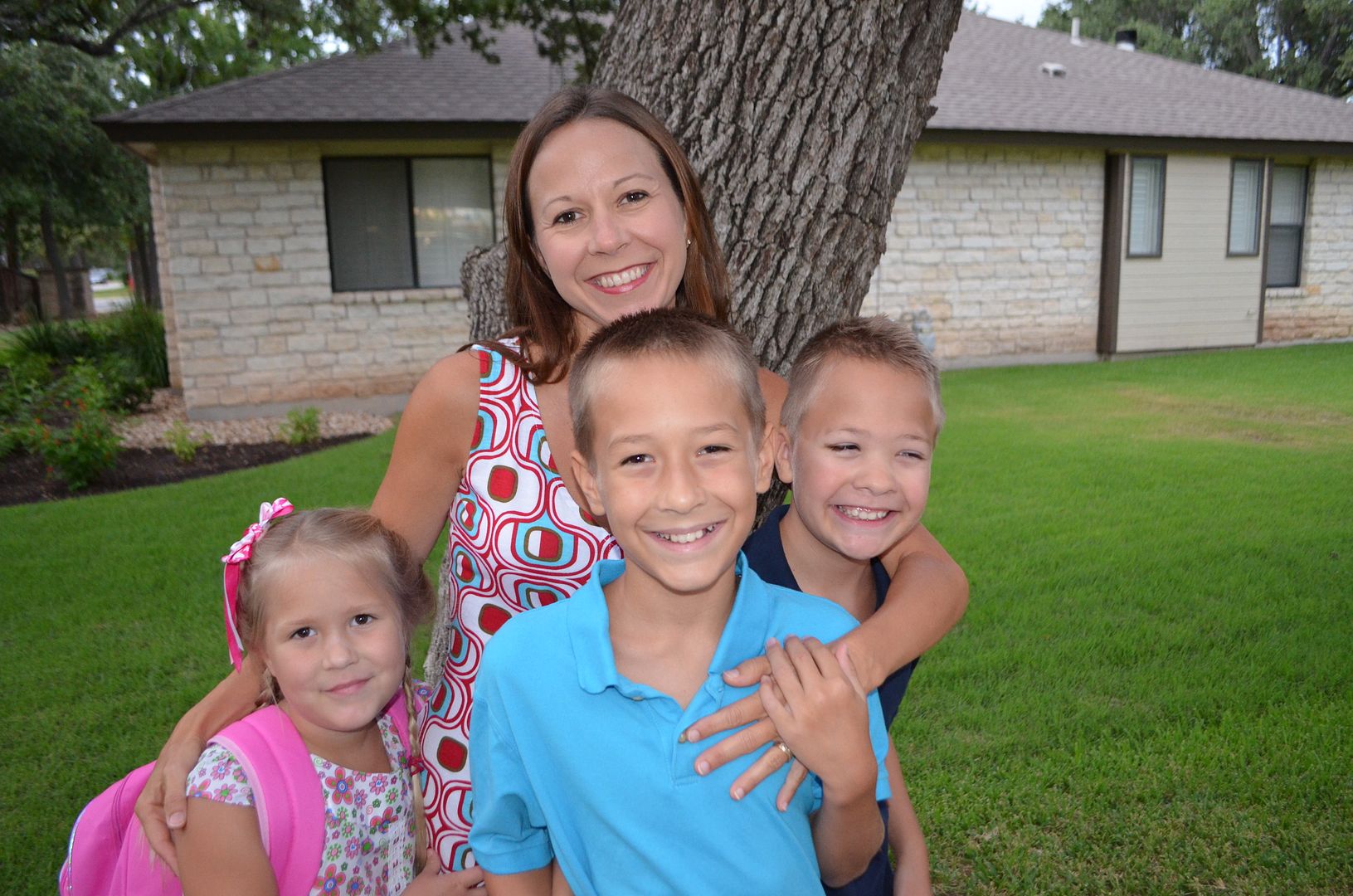 Summer's teacher is a dear friend.  She was Gabriel's 1st grade teacher, Ethan's 1st grade teacher, and now Summer's 1st grade teacher.  She is amazing, and I am looking so forward to seeing how Summer's reading and writing flourishes in 1st grade. Summer knows that she is in a safe, loving environment, and that is so critical when students make that huge jump from Kindergarten to 1st grade.  She already loves and trusts her teacher, and, because of that, we know that she will continue to love school this year just as much as she did last year.  She has already said that she loves 1st grade even more than Kindergarten because of all of the fun activities that they do in class.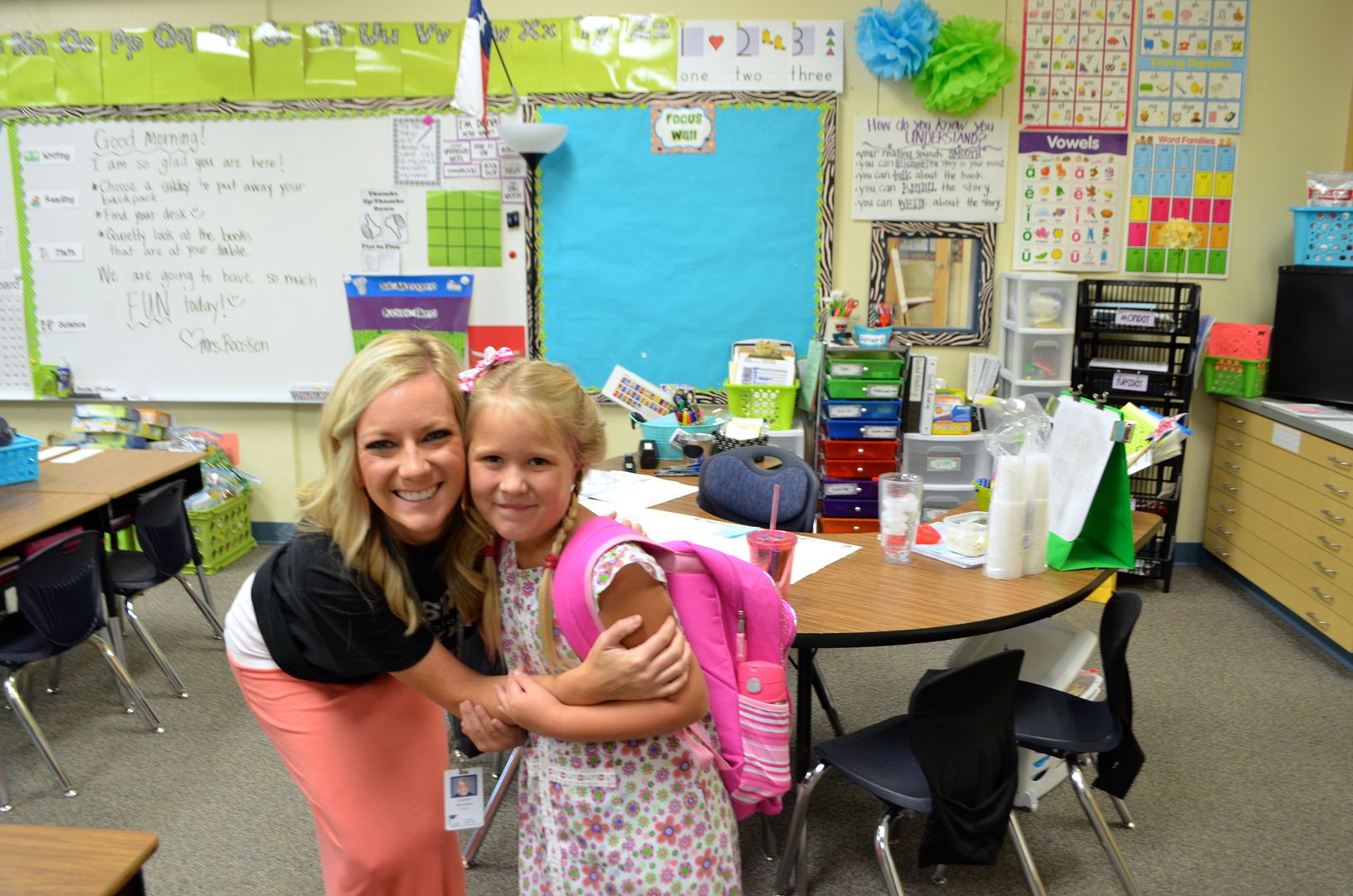 Ethan's teacher was put on earth to be his 3rd grade teacher.  I am firmly convinced of that.  She is new to our school, and we did not know anything about her except for the fact that the school counselor really felt like she would be a wonderful fit for Ethan.  She was so right!  Ethan went from dreading school to meeting his new, amazingly sweet teacher at open house and happily anticipating the first day of school.  He adores her. Actually, adores is an understatement. I do not even know how to describe how amazing she is.  Needless to say, Ethan loved his first week of 3rd grade.  He came home so happy every single day.  While I was not entirely prepared for what a big jump it would be for him to move from 2nd grade to 3rd grade, luckily he took it all in stride.  I cannot even count the number of people who told me that they saw Ethan in the hallway, and he looked so happy.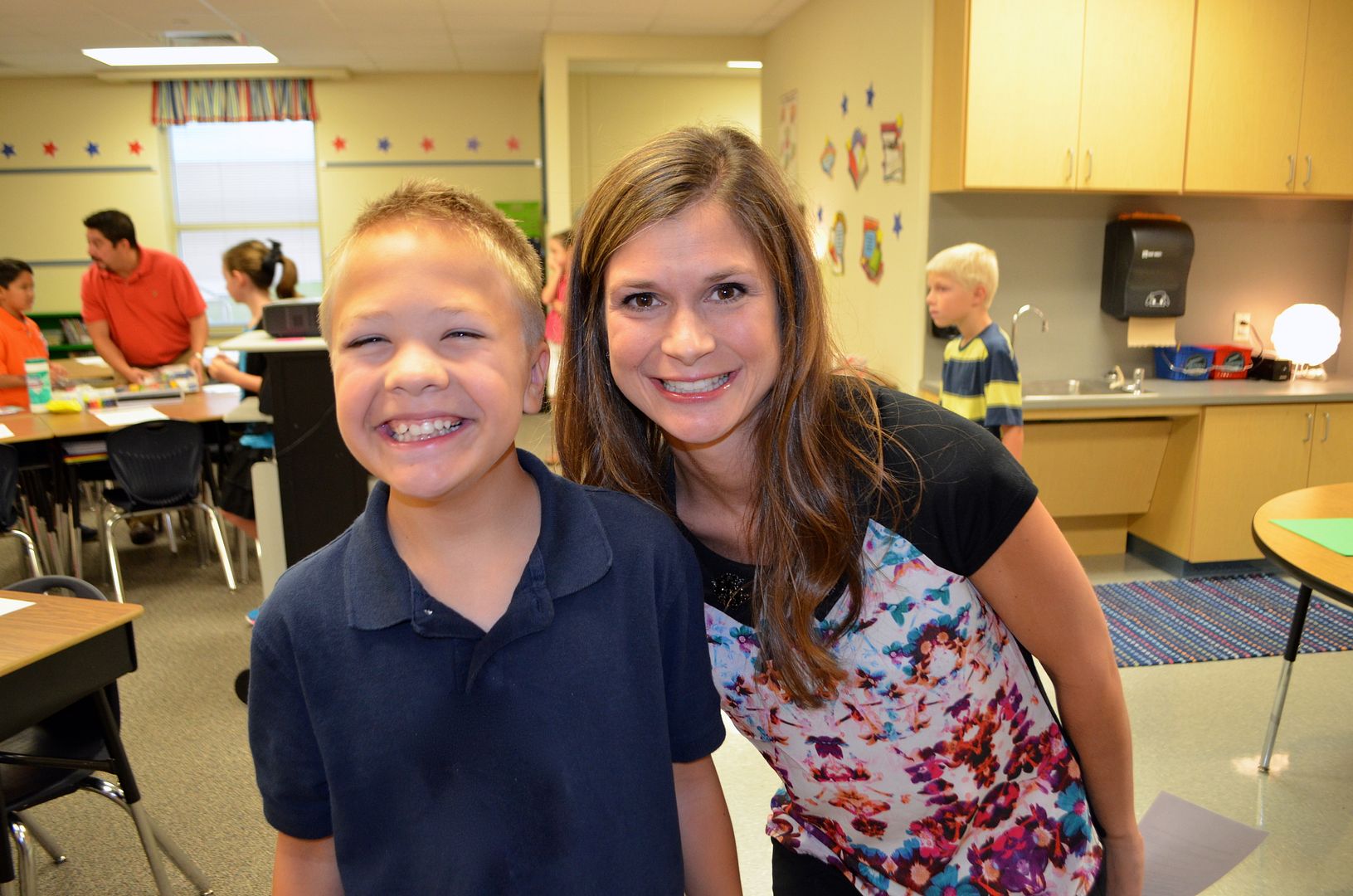 Gabriel's teacher is also new to our campus, so we went to open house knowing absolutely nothing about her. Gabriel left open house so incredibly excited.  He has his homeroom teacher for Language Arts, Science, and Social Studies, and he has another teacher for Math.  He believes that he has the perfect combination of teachers, and I could not agree more.  I already knew and loved his math teacher.  She really "gets" Gabriel, and she has already sent me the sweetest emails about him.  His homeroom teacher is amazing, as well.  Gabriel loves her, and her teaching style really allows her to connect with her students.  We are so excited to see how this perfect teaching team works together to help Gabriel continue to excel in math and language arts.  He is one of those truly balanced students, and we are thrilled that he has teachers who will, without a doubt, continue to push him to learn more, while simultaneously understanding that he is a perfectionist who often needs a voice of calm reassurance.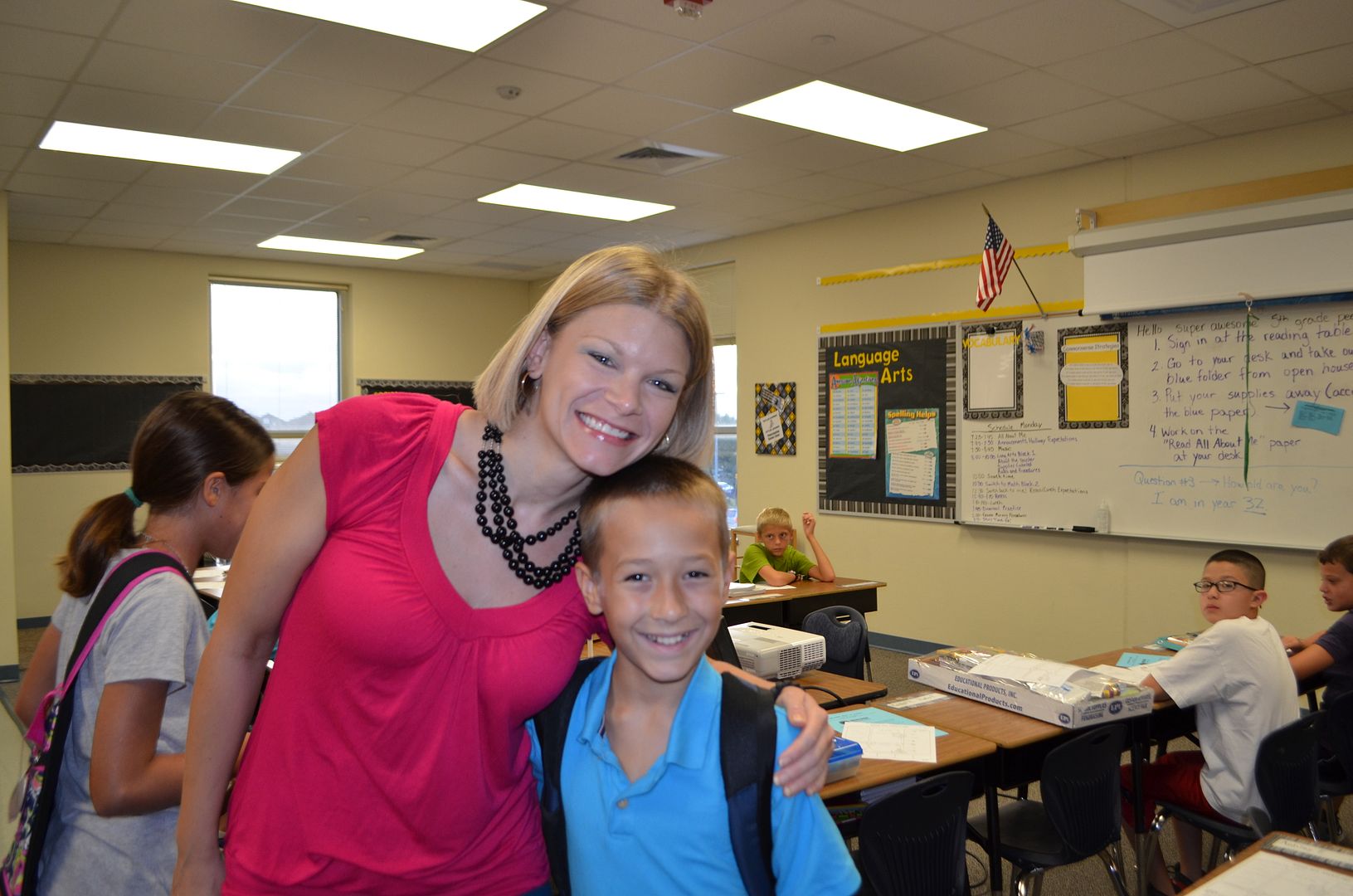 As I sit her today, I am so thankful for our teachers.  As a mom and as an educator, I know that it is one of the most important jobs in the world.  I am so incredibly thankful that our teachers view their roles in the lives of my children as more than just a job.  It is a calling, and it is one that takes a servant's heart.  We are blessed that our teachers have those special, unique, amazing hearts.
Now that we made it through the first week, we are dreaming of football, cooler fall days, soccer, pumpkins, and fun, family time.