Another tradition while we are at my parent's house, is to have a Watermelon Slicing.
I adore the pictures of the bright red watermelons in the green summer grass.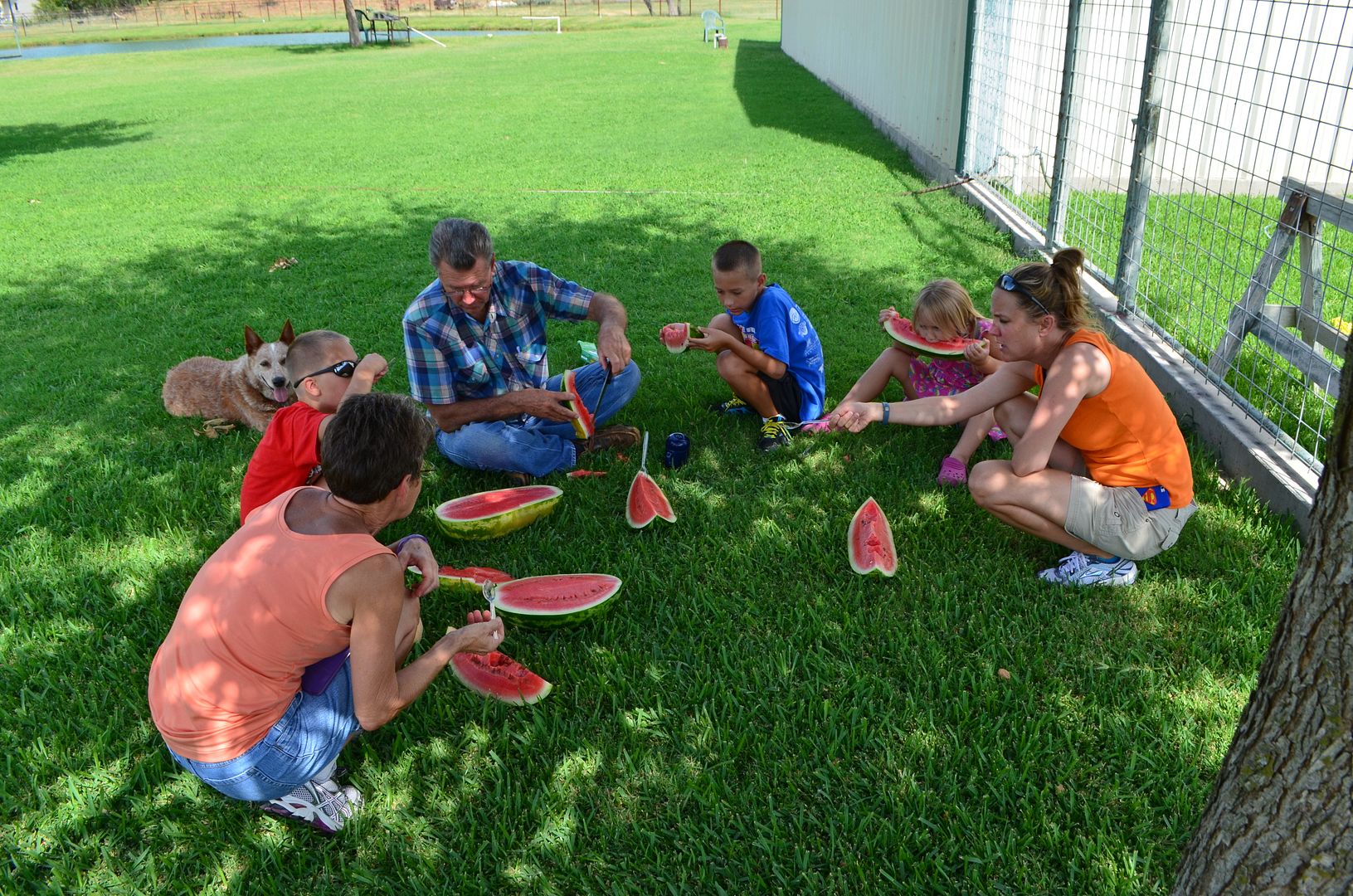 Watching the littles take that first bite, as juice runs down their faces, is just priceless.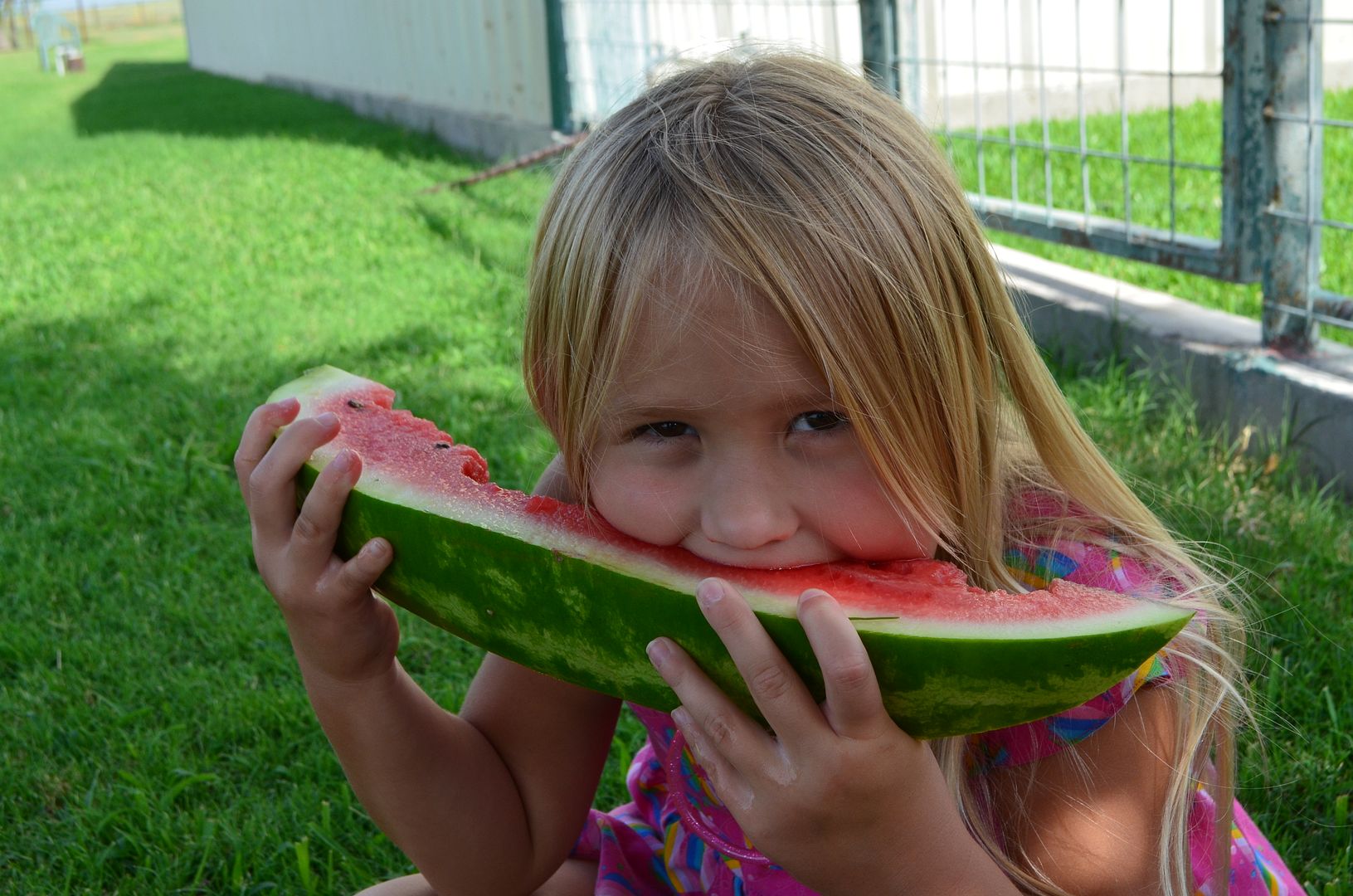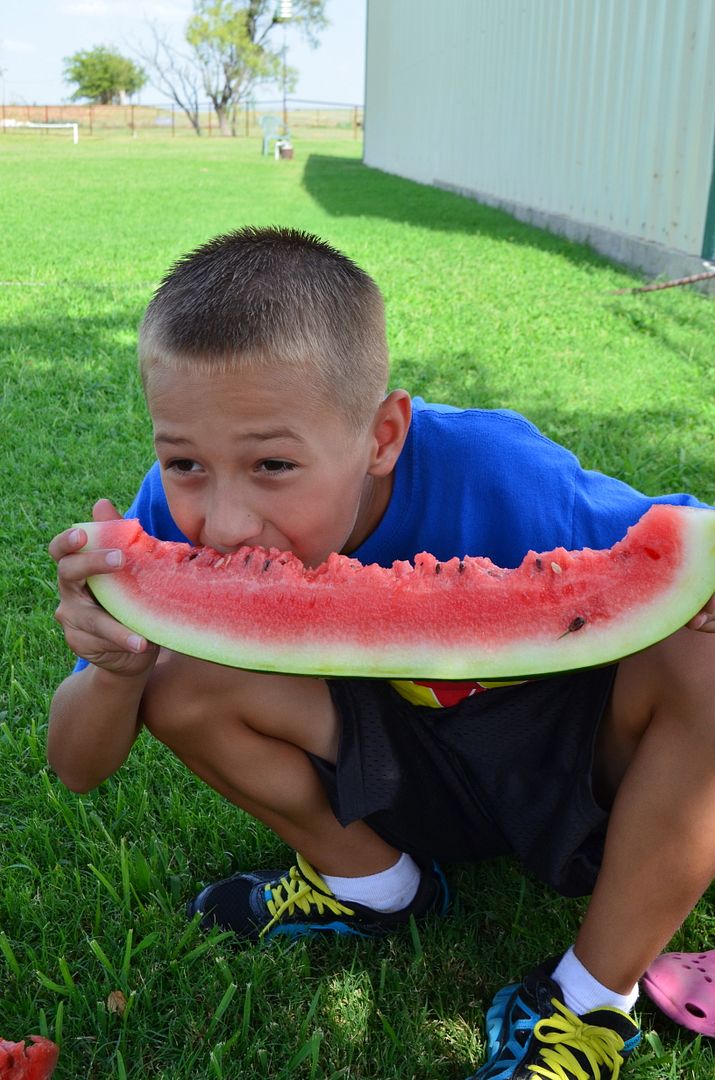 Sometimes they jump into the tank to rinse off.  This year, it was simply a quick trip to the water hose, which turned into a spectacular event for Ethan and Summer.  I will never  forget the laughter and the squeals.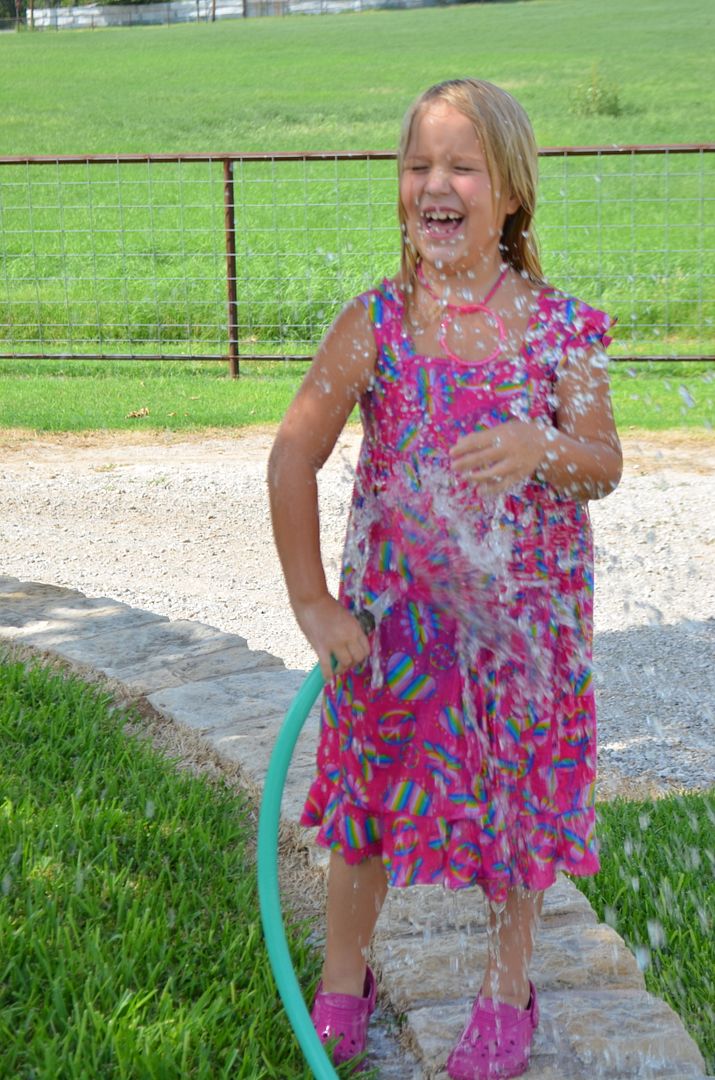 The watermelon slicing is basically the same every single year, but, somehow, it never gets old.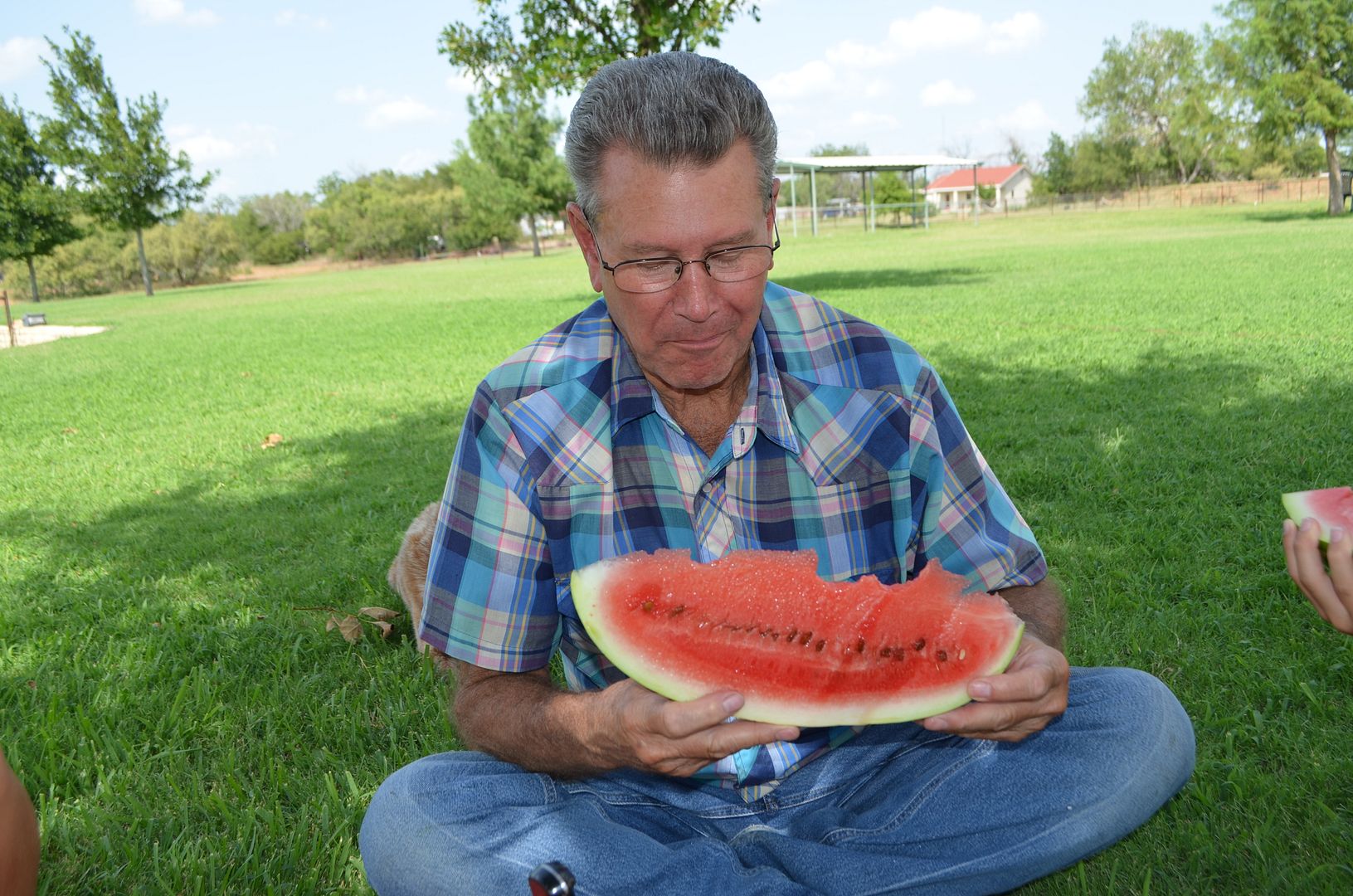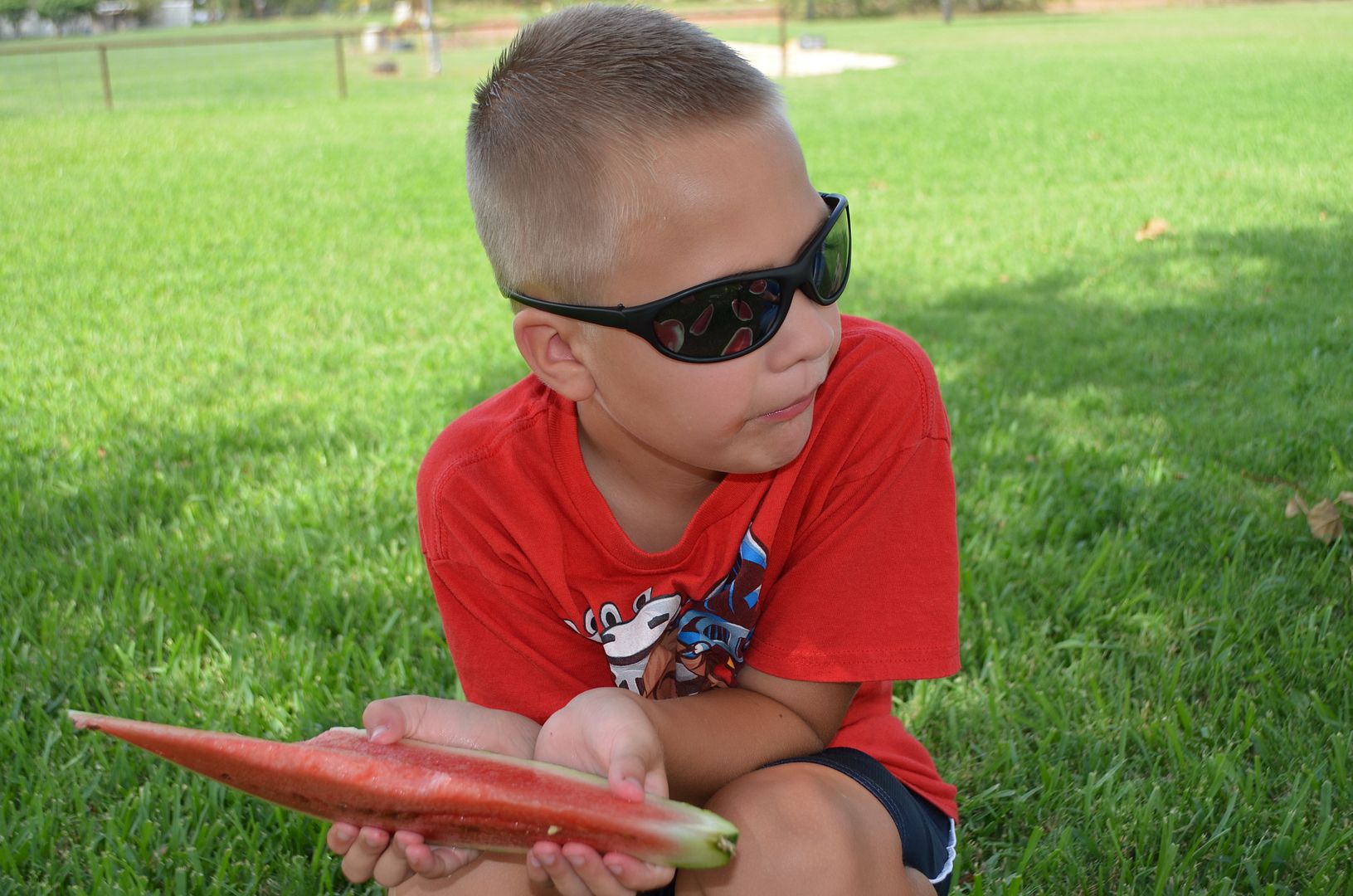 It is a great reminder of enjoying the small things.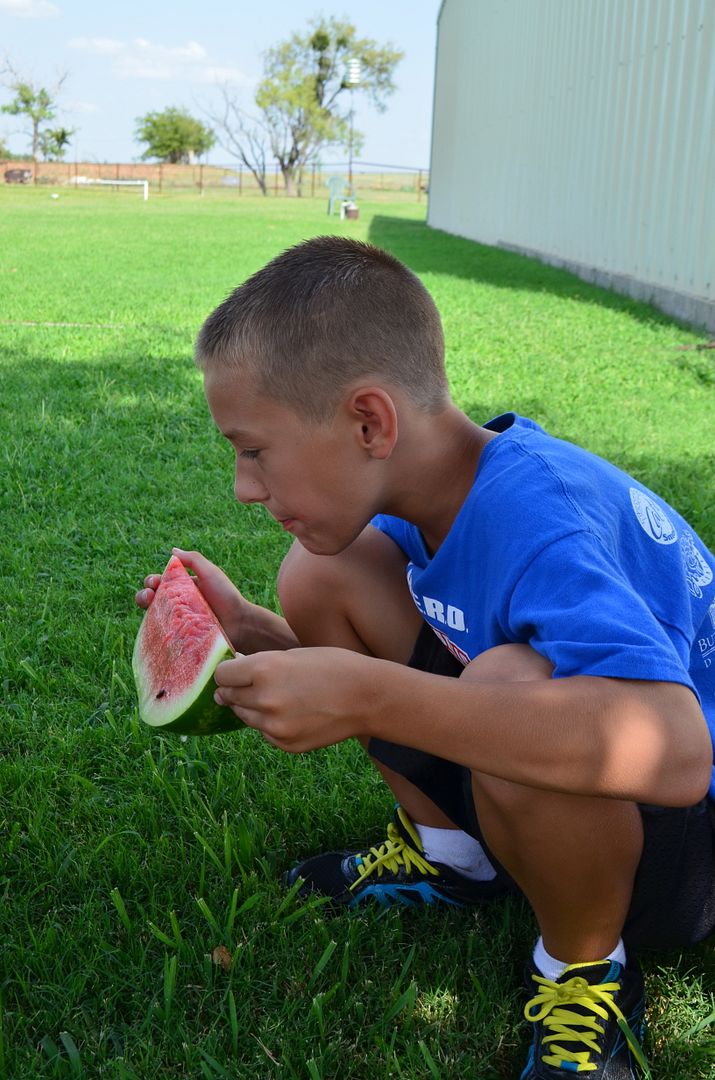 A reminder that I really needed today.