I loved yesterday morning.  One of my favorite things about summer break is having all of the littles, one by one, file into my room and climb into bed with me.  We talked, looked at our summer fun list, and dreamed about what all the summer would hold for us.
One of the things that the littles wanted to do was go on our Nature Scavenger Hunt.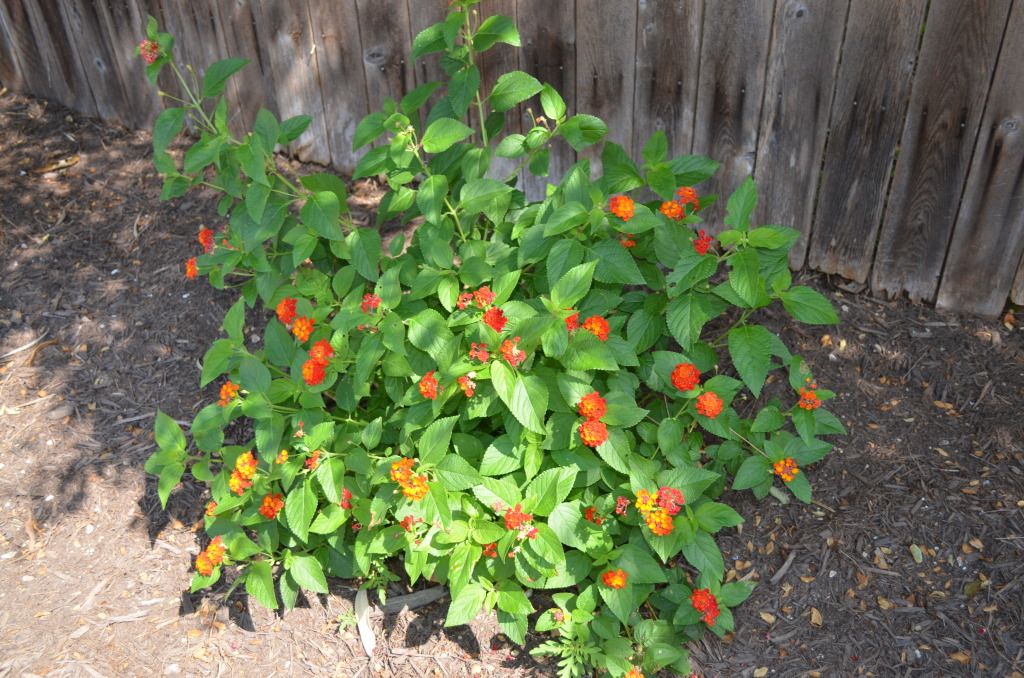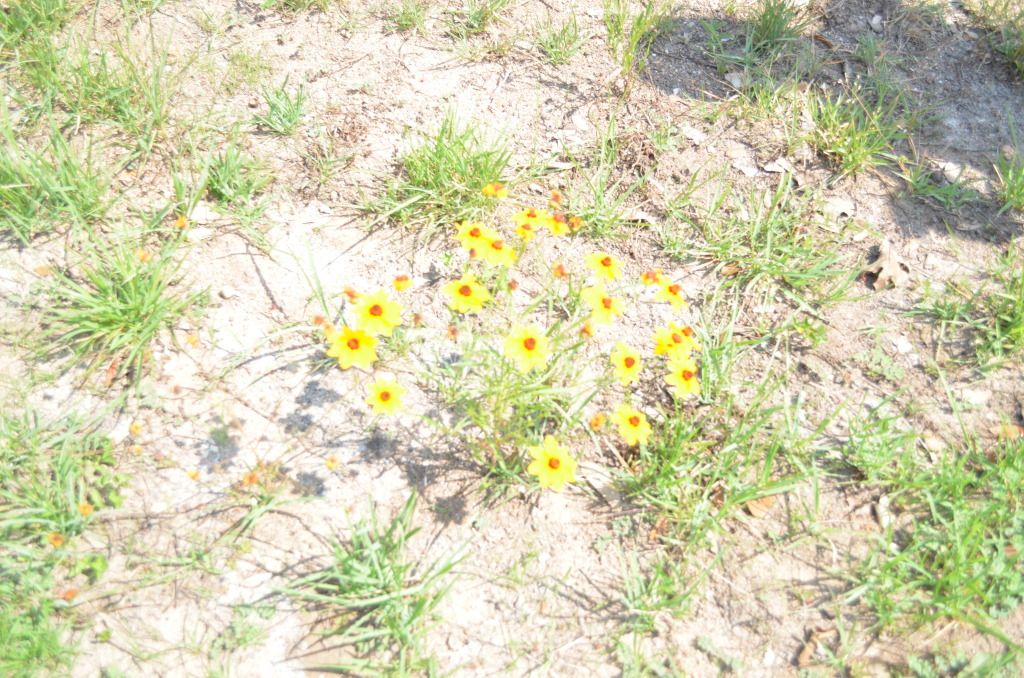 I was behind on a few things, so I quickly made them a smoothie to hold them off until breakfast, started making the scavenger hunt list, and caught up on some laundry.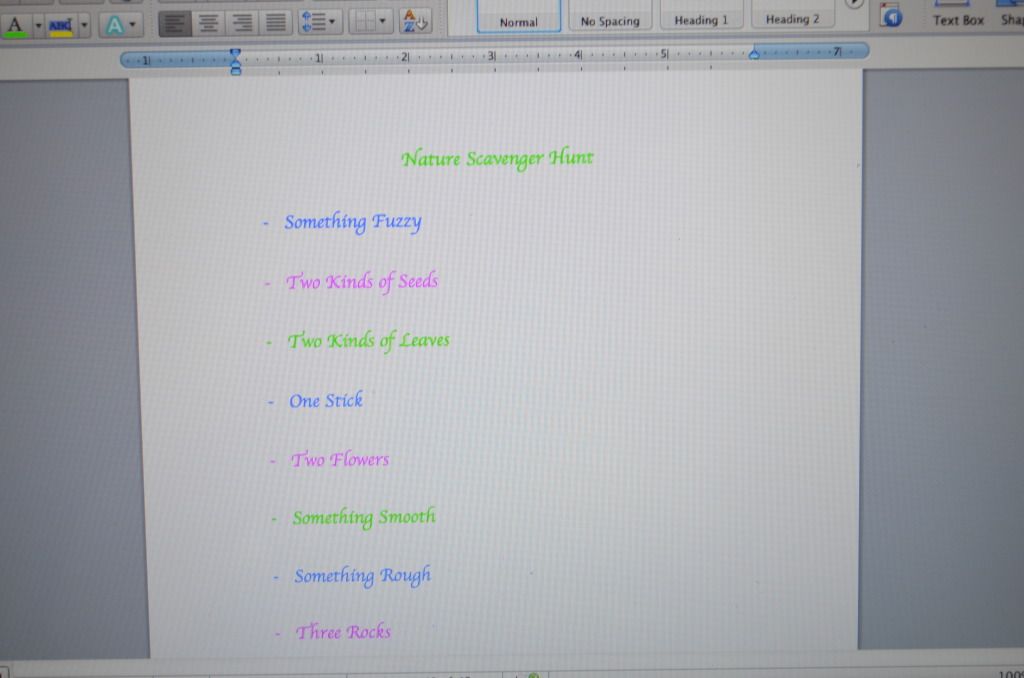 Mid-morning, we were finally ready to head out on our adventure.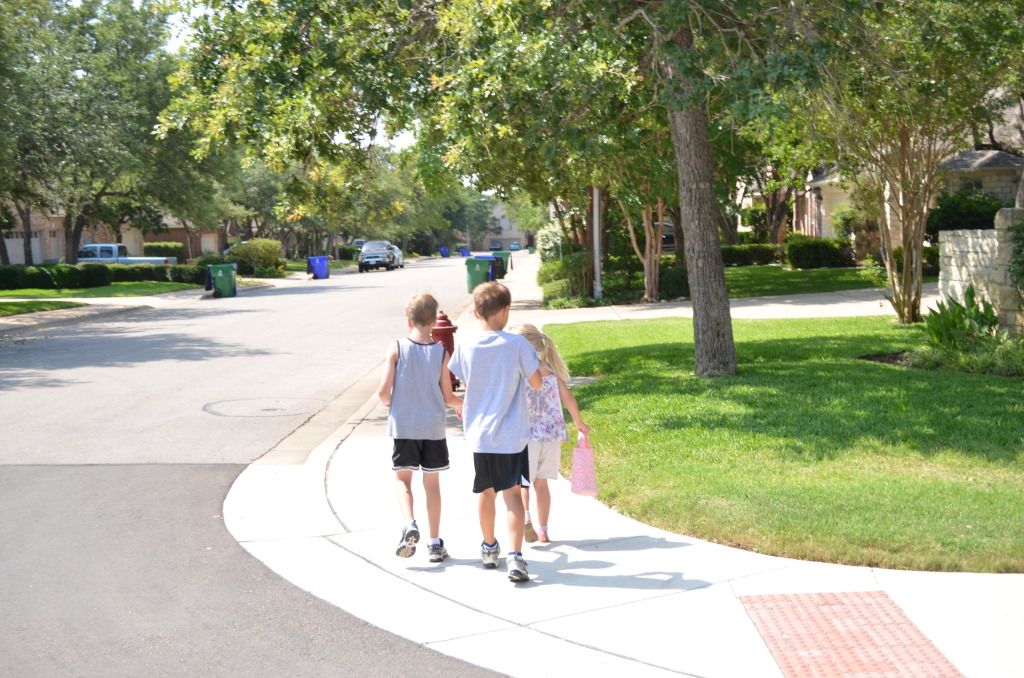 They were so excited to get to the walking trail behind the park and start collecting the items on the list.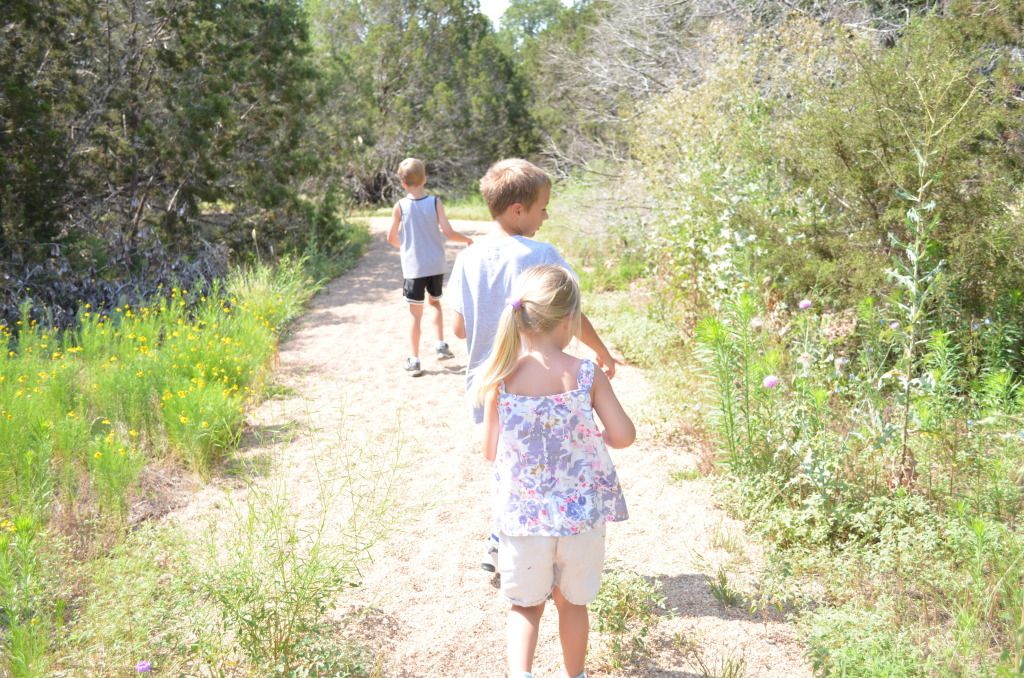 We found everything much quicker than I thought that we would, but that was okay.  I was so proud of them all for getting into the spirit of the adventure.
After we collected all of the items on the list, we continued on our walk for awhile before ending up at the park to take a water break and play.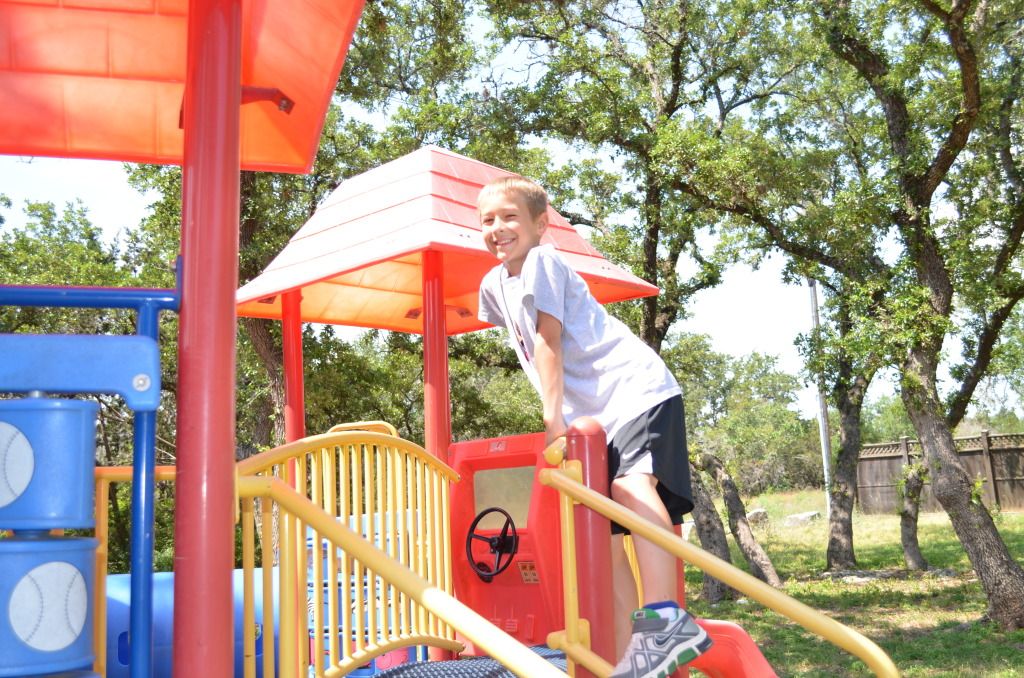 It was a great, fun, active way to begin our first summer break morning at home.