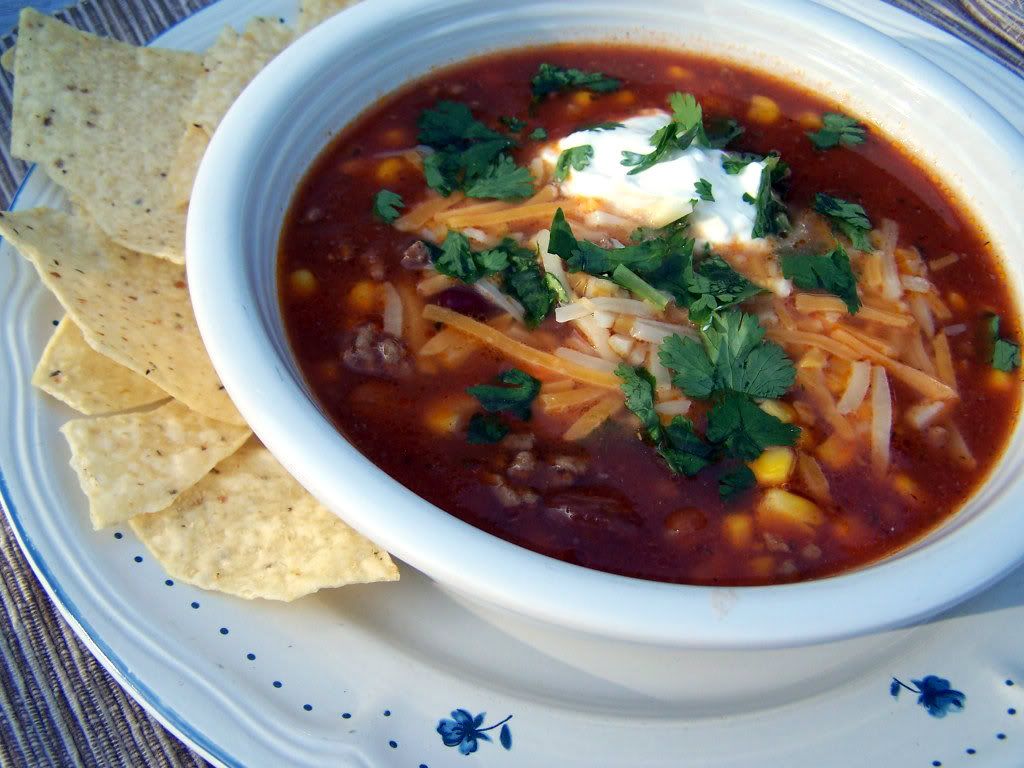 After a busy, fun weekend, I was not ready to see the weekend come to a close.  Fortunately, my mother stayed with us an extra day and did not leave until Monday.
Ethan had his field trip on Monday, and, even though siblings were allowed to attend, my mother offered to keep Summer so that I could enjoy the day with Ethan.  Since the littles started school, I have never had the opportunity to have a one-on-one field trip.  I usually have at least two, if not all three, littles with me.  As wonderful as those memories have been, I was very happy to have the special time with Ethan yesterday.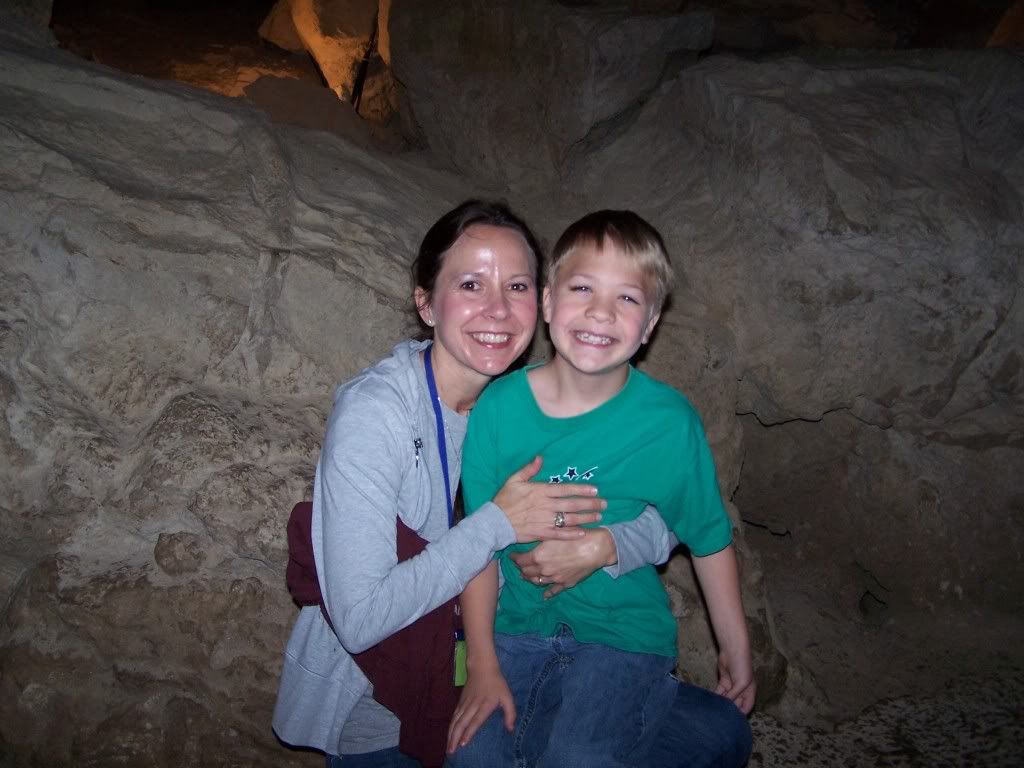 We went to Inner Space Caverns, and it was so much fun to explore the cave through Ethan's eyes.  He had apparently listened to the other children, so he was a bit frightened at first to head down into the dark.  But, he quickly became fascinated with all of the formations that surrounded us.
It was quite a hike down into the cave, which made the journey back up all up hill, with the final stretch being quite steep.  It was good physical and occupational therapy for Ethan, so I considered it a very well-rounded day.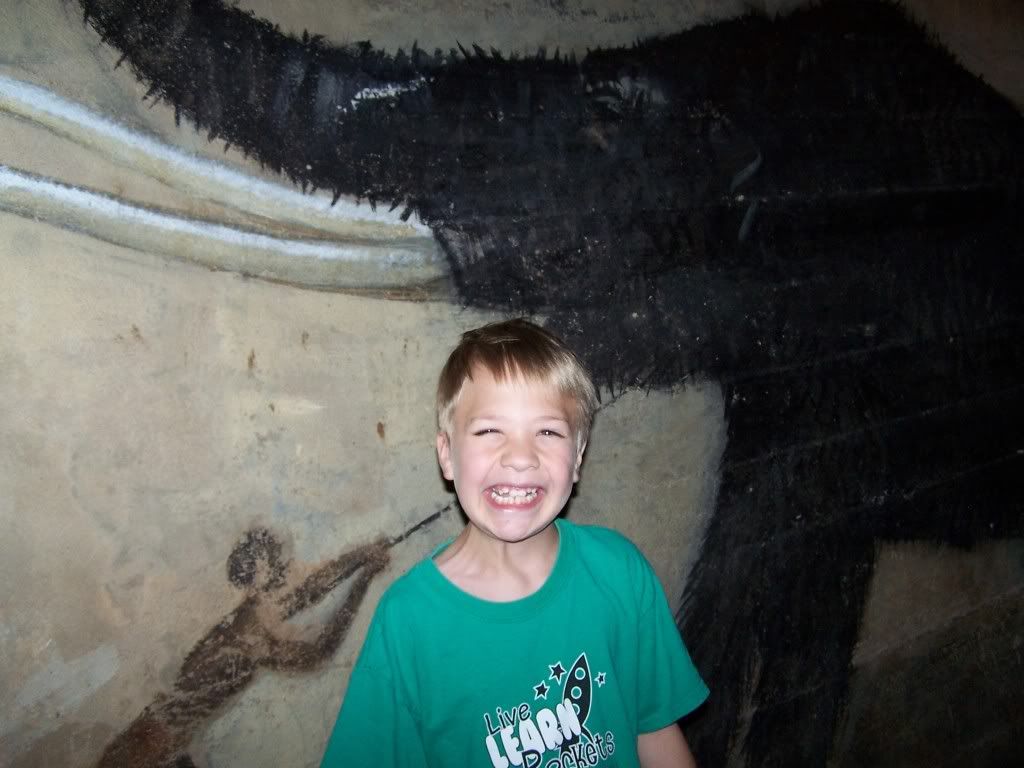 After meeting up with his class for some pictures, we left early to meet my mother and Summer for lunch before my mom had to head back out of town.  Then, I did something that I hardly ever do.  I put a movie on for Summer and Ethan and took a nap.  I was just exhausted, and I knew that I still had to make it through a busy evening that included soccer practice.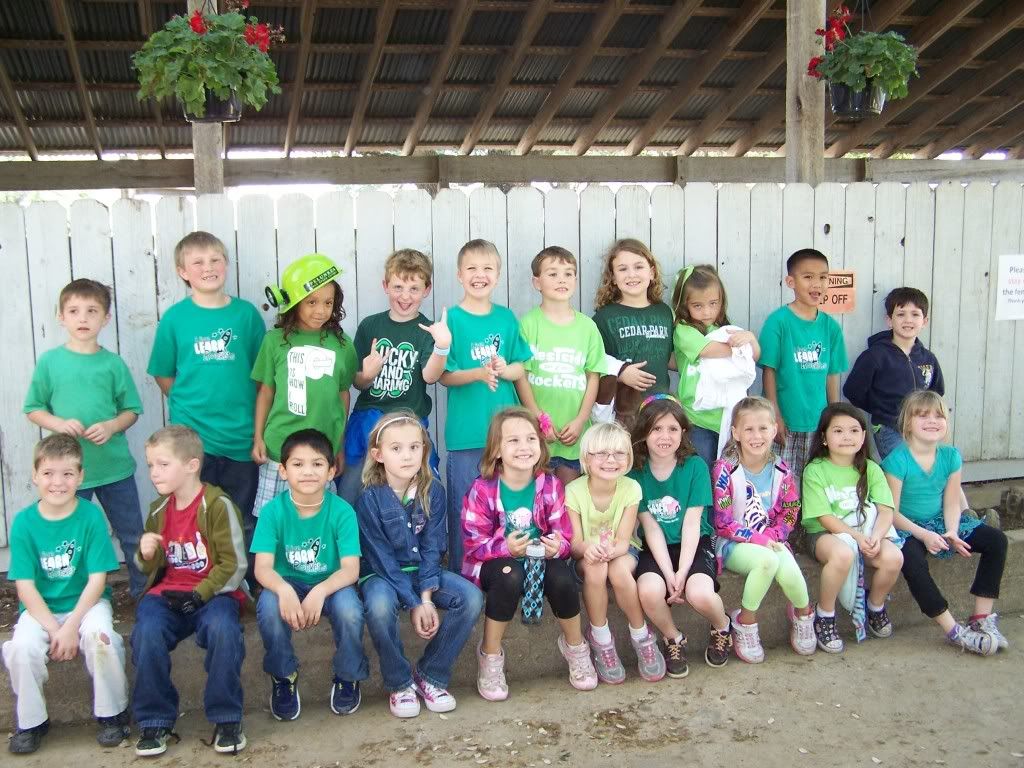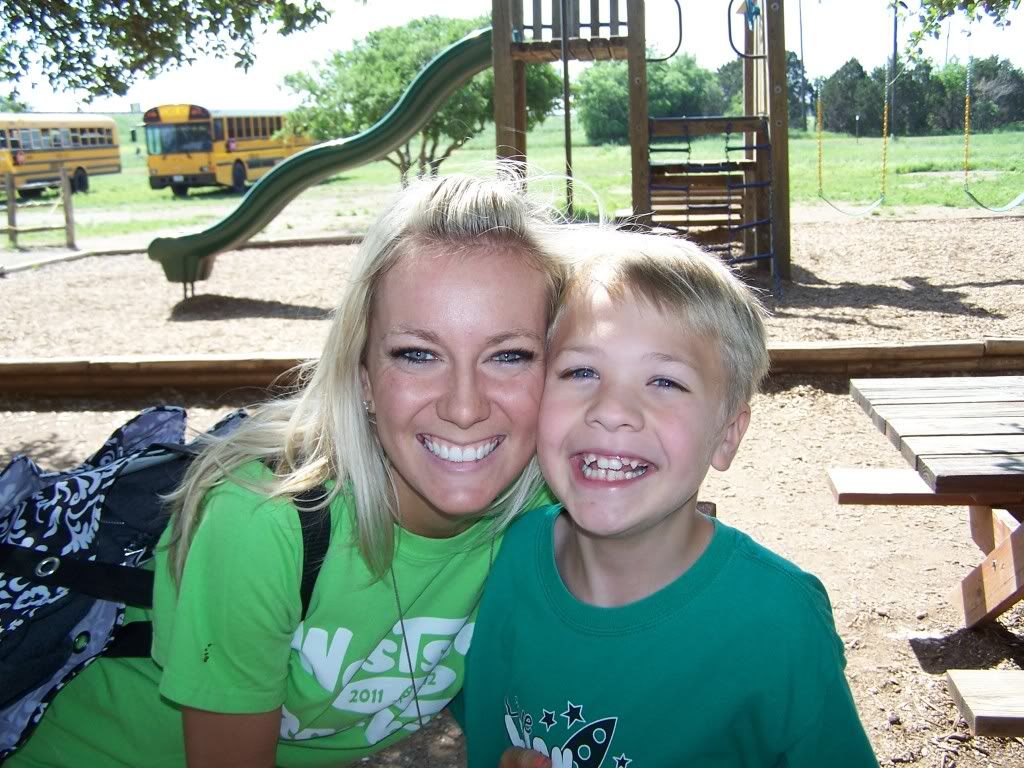 Since we are not big on fast food or dining out, when we have busy days, I always try to plan ahead so that we still have a hot dinner on the table.  While we did not have this Taco Soup for dinner last night, it is a perfect soup for busy days that start with a field trip and end with evening soccer practice.  It is so easy to put together, and it can easily heat up on the stove while everyone is grabbing those last minute pre-dinner showers.
Ingredients
1-2 pounds hamburger meat
1 tablespoon chili powder
1/4 teaspoon garlic powder
1/4 teaspoon crushed red pepper flakes
1 tablespoon dried parsley flakes
1/2 teaspoon paprika
1 1/2 teaspoons ground cumin
1 teaspoon kosher salt
1 teaspoon black pepper
1 can Bush's Chili Beans, with juice
1 can kidney beans, drained and rinsed
1 12 ounce package frozen corn
16 ounces beef broth
1 10 ounce can Rotel tomatoes, blended
2 15 ounce cans diced tomatoes, blended
Shredded cheese, optional
Cilantro, optional
Sour cream, optional
Instructions
In a large cooking pan, brown the ground beef.
Drain and return to the pan.
Add all of the seasonings, mixing together until just combined.
Pour in both cans of beans, the corn, the beef broth, and the blended tomatoes.
Stir together, and simmer for 30 minutes.
Test to see if you want to add additional spices. This one is mild so that the littles can eat it.
Spoon into bowls, and top with shredded cheese, cilantro, and sour cream.
http://cookingformykids.com/2012/04/03/field-trip-fun-recipe-taco-soup-2/
Enjoy!
I linked up at the following:
BruCrew Life for Trick or Treat Tuesday
Naptime Creations for Tasty Tuesday Party
Blessed with Grace for Tempt My Tummy Tuesday
Mandy's Recipe Box for Totally Tasty Tuesdays
Chef in Training for Tuesday Talent Show
33 Shades of Green for Tasty Tuesdays