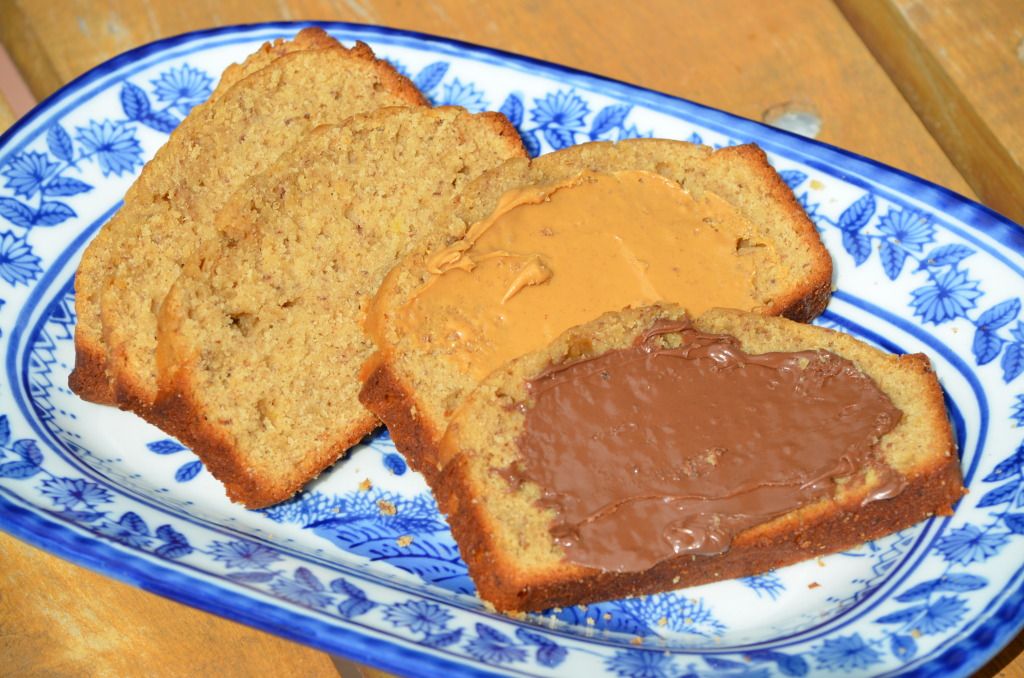 As much as my blog has given me a place to journal, write, capture sweet pictures of my littles, and enjoy new recipes, it has also awakened other things.  It has allowed me to see how much I love the simple, everyday pleasures, and, through that, it has taught me even more about how much I value every single moment with my family.  As I look back through some recent pictures, I can see just how much I enjoy the small things that become such a bigger thing when captured through journals and pictures.
I enjoy cheering my oldest boy on as he plays soccer.  While it sometimes makes for a crazy morning, I truly love the hour that we spend at the field watching my boy do something that he loves.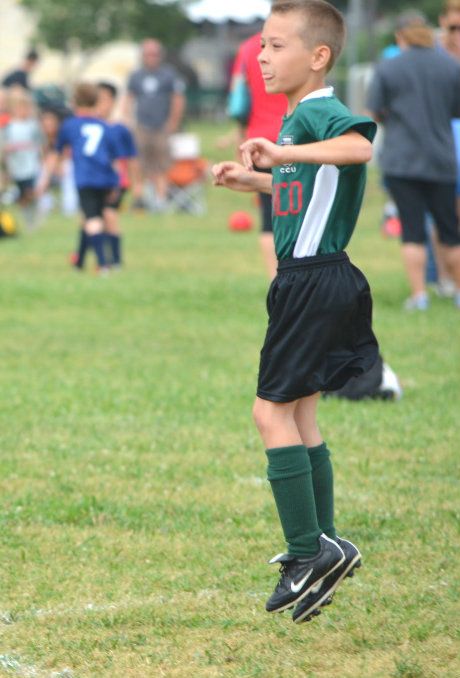 I love a lazy morning with a good cup of tea.  While most of our mornings are not lazy because everyone has to get out the door way too early, it just makes me appreciate the lazy, weekend mornings even more.
I love how a simple tea party can put a smile on even the most unsuspecting members of the family.  The love that surrounded my girl as we all gave her a very simple, easy tea party could be felt everywhere.  I am not sure what I liked more – seeing the boys get in on the fun or watching my girl's eyes light up with pure joy.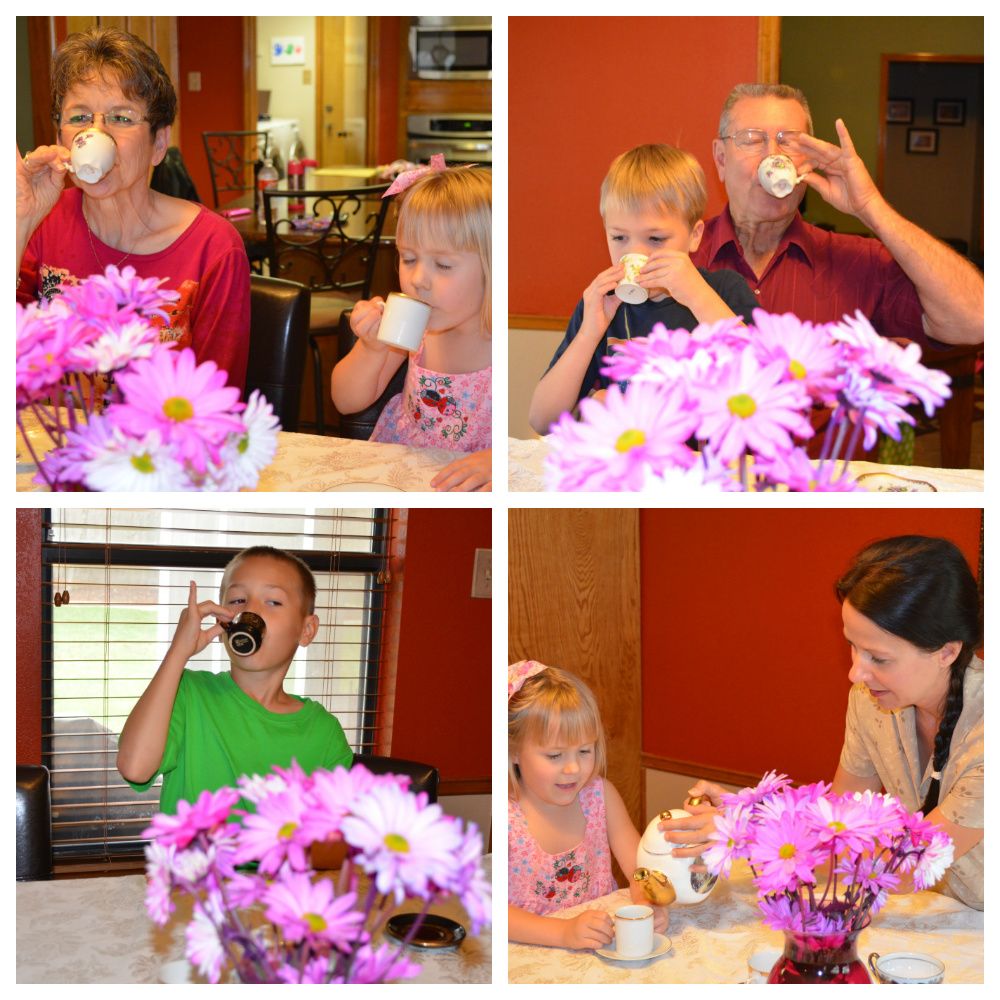 I truly appreciate, and never take for granted, the fact that we have an extended family who is so much a part of our lives.  When we all get to be together to celebrate events, such as a special birthday, it makes my heart so incredibly happy.
While I declare every season my favorite for one reason or another, I truly do enjoy all of the big and little things that the different seasons represent.  Spring – rebirth, flowers, warmer days; Summer – school is out, swimming, slower (or no) schedules, family reunions; Fall – football, cooler weather, Thanksgiving; Winter – Christmas, New Year, snow. For now, of course, I am all about Spring and simply cannot get enough of beautiful flowers.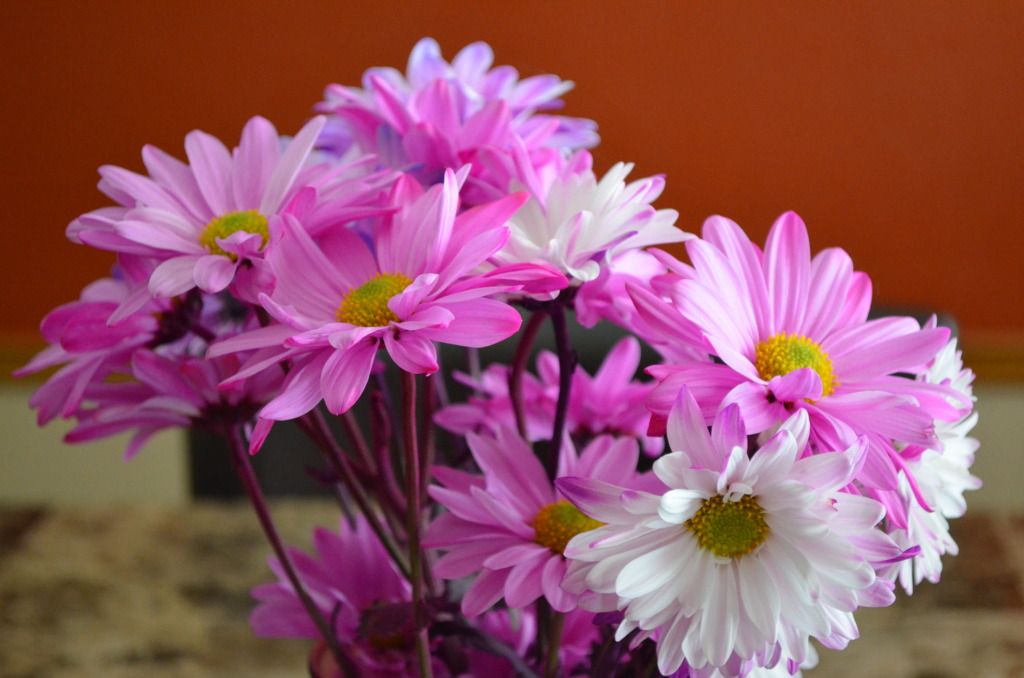 I love all of the support that I have received from family, friends, and strangers as a result of this blog.  I love that I know that there are people praying for my family, my Ethan, as we make this journey together.  And, I love knowing in my heart that, while he has had a rough year with some serious illnesses, it has been made better because of the people who continue to care enough to read about him, follow his story, and pray for him to continue to improve each day.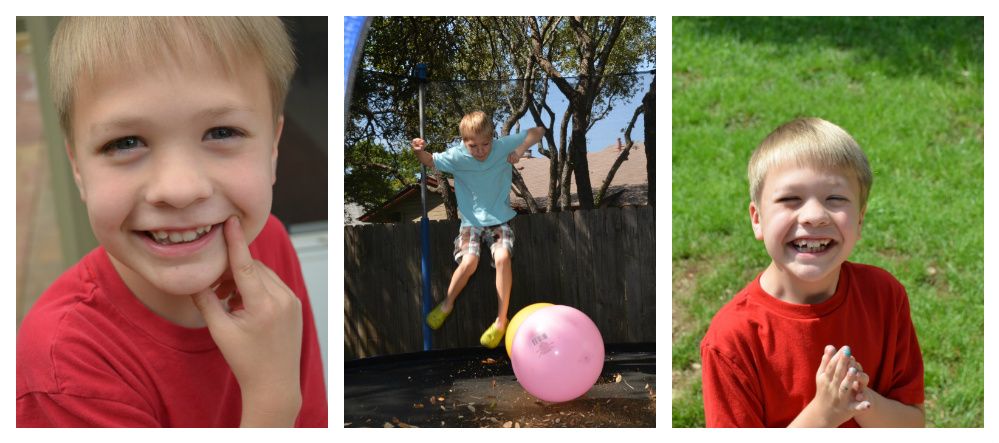 I love Pinterest.  I know that I have declared my love for it on multiple occasions, but it is true.  It has simplified my life in many ways.  I have boards for gifts, meals, crafts, breakfast, and many sweets.  Whenever I know that I want to make something new, that is where I turn.  Yes, I read several blogs and often find many ideas and recipes on my own.  But, having a place to store it all has just taken things to a whole new level.  When I found this Peanut Butter Banana Bread by the amazing Joy the Baker, I immediately pinned it because I knew that it would make an easy breakfast or after-school snack.  While Ethan and Summer were watching a movie on Tuesday, I got to work in the kitchen, managing to put the bread in the oven just in time to take it out right before we went to pick up Gabriel and Emma.  When we returned home, the aroma in the house was amazing, and everyone was excited about their snack…so excited that this bread lasted less than 24-hours.  It is a winner.  If you like peanut butter and bananas, you need to try this bread very, very soon.
Peanut Butter Banana Bread
Ingredients
1 1/2 cups mashed ripe bananas
1/3 cup plain yogurt
1/3 cup creamy all-natural peanut butter
3 tablespoons butter, melted
2 large eggs
1/2 cup granulated sugar
1/2 cup brown sugar
1 1/2 cup all-purpose flour
1/4 cup ground flaxseed meal
3/4 teaspoon baking soda
1/2 teaspoon salt
1/2 teaspoon ground cinnamon
1/8 teaspoon ground nutmeg
Instructions
Preheat to 350 degrees.
Prepare a 9×5-inch loaf pan by spraying it with cooking spray.
In a large bowl, whisk together flours, flaxseed meal, baking soda, salt, ground cinnamon, and nutmeg. Set aside.
In a medium bowl, whisk together mashed bananas, yogurt, peanut butter, and melted butter.
Whisk in eggs and sugars, blending mixture until sugar is completely incorporated.
Pour the wet mixture into the larger bowl with the dry ingredients.
Fold together with a spatula until no more flour bits remain.
Pour the batter into the prepared baking pan and cook for 45-55 minutes, or until a skewer inserted into the center of the loaf comes out clean.
Remove from the oven and allow to cool in the pan for 20 minutes before removing from the pan and placing on a wire rack to cool completely.
http://cookingformykids.com/2012/04/19/keeping-it-simple-recipe-peanut-butter-banana-bread/
Enjoy the simple things today!
I have linked up at the following: