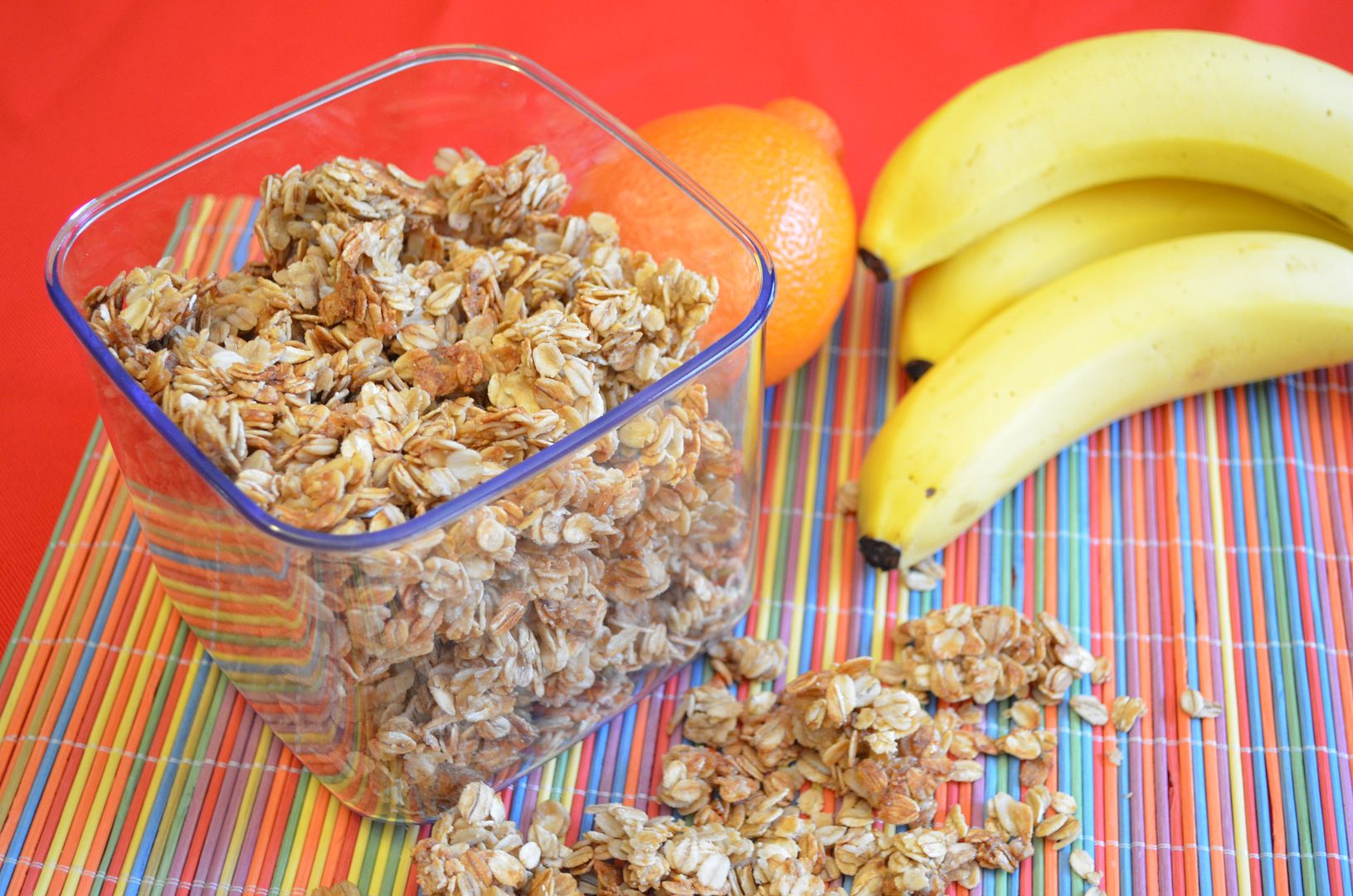 I love granola.  I often eat it for breakfast with yogurt and fruit, pack it for a snack at work, or grab a handful when I am craving something sweet.
Back in March, during spring break, I had some extra time to test some recipes.  I knew as soon as I saw this Honey-Vanilla Granola over at Kitchen Meets Girl that I would love it.
I have made it almost weekly.  It is the perfect combination of everything that I love about granola – slightly sweet, crunchy, and delicious.
Ingredients
2 large egg whites
1/2 cup light brown sugar
1/4 cup honey
1/4 cup canola oil
2 teaspoons pure vanilla extract
3 1/2 cups old-fashioned rolled oats
Whatever mix-ins you prefer - dried fruit, nuts, chocolate chips
Instructions
Preheat oven to 325. Line a baking sheet with parchment paper. Set aside.
In a large bowl, whisk together egg whites, brown sugar, honey, oil and vanilla extract until smooth.
Add oats and stir it all together.
Spread onto your lined baking sheet in an even, thin layer.
Bake for about 10 minutes, rotate pan, and bake for another 10-15 minutes. When the edges start to brown, it is ready.
Remove pan from oven, and place it on a wire rack. Allow to cool for 30 minutes. As it cools, it will become harder, which will result in a crunchier granola.
Once cool, break granola into chunks, and sprinkle in your favorite mix-ins.
http://cookingformykids.com/2013/06/24/recipe-my-favorite-granola/