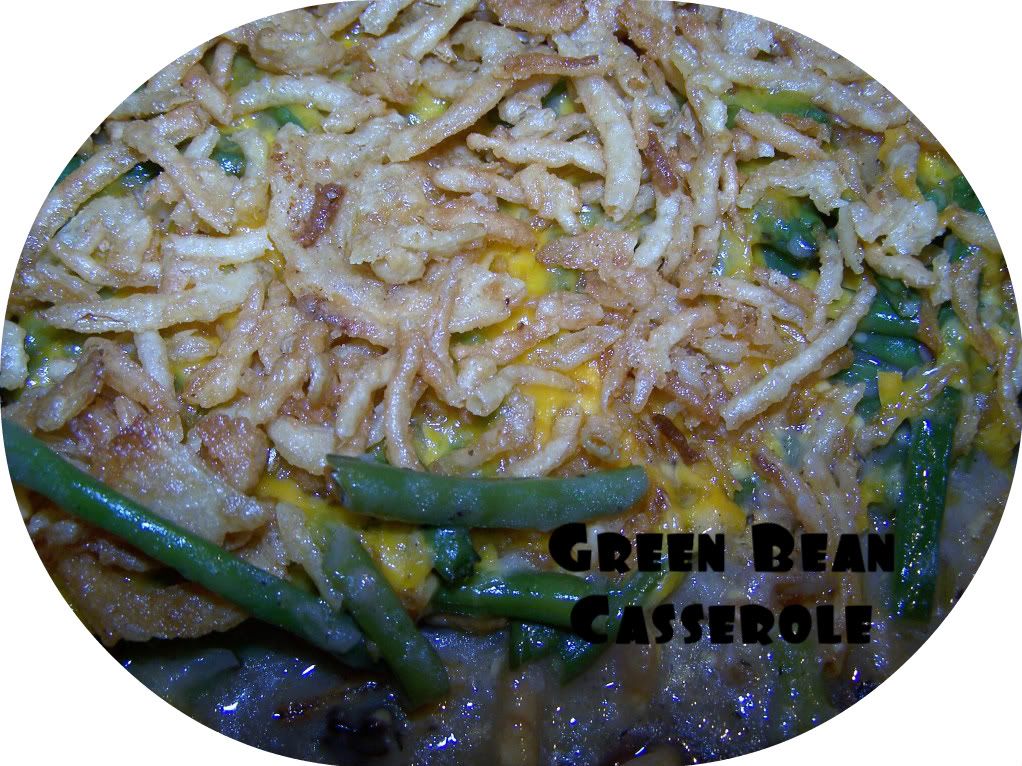 I know that I have mentioned my sister several times.  She is not just a sister.  She is one of my best friends, my neighbor, our school nurse, and a wonderful aunt to my littles.  She is great at everything that she attempts.  And, yes, that includes cooking.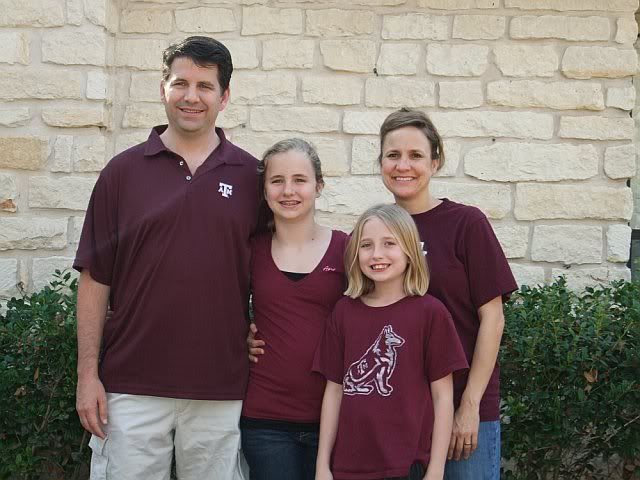 I actually called her the other day to see if she wanted to just hang up her nursing shoes and open up a cafe with me.  But, then I thought of my littles and how sad they would be if she was not at the school every day, and I said, "Never mind."  Sometimes it is hard to be selfless.  🙂
We had Thanksgiving with my sister this year.  She and Todd always put together an amazing feast.  When we tried  Paula Deen's Green Bean Casserole that Darla had prepared, we declared that it was the best that we had ever had.  Seriously.  I know that there are a ton of green bean casserole recipes out there.  This one, in my opinion, surpasses them all.  Simply delicious.  I had to get a picture of it right then and there because I told my sister that this recipe was too good not to share.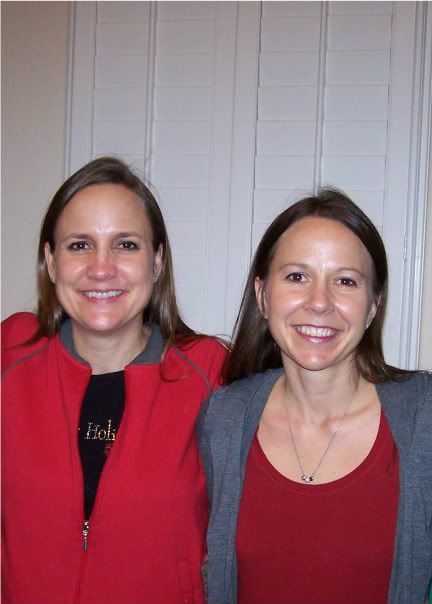 As a matter-a-fact, I kind of see my sister the exact same way.  Share her I must….because, she truly is so good that it would be a shame not to share her joy, talents, and natural abilities with others, especially when those others come in the form of sweet children, like my own precious littles.
Ingredients
Green Been Casserole
1/3 stick butter
1/2 cup diced onions
1/2 cup sliced fresh mushrooms
2 cups sliced green beans
3 cups chicken broth
1 (10 3/4-ounce) can cream of mushroom soup
1 (2.8-ounce) can French-fried onion rings
Pinch House Seasoning
1 cup grated Cheddar
House Seasoning
1 cup salt
1/4 cup black pepper
1/4 cup garlic powder
Instructions
Preheat the oven to 350 degrees F.
Melt the butter in a large skillet.
Saute the onions and mushrooms in the butter.
Boil green beans in chicken broth for 10 minutes and drain.
Add the green beans, mushroom soup, onion rings, and House Seasoning, to taste, to the onion mixture, and stir well.
Pour into a greased 1 1/2-quart baking dish.
Bake for 20 minutes.
top the casserole with the Cheddar and bake for 10 minutes longer, or until the casserole is hot and cheese is melted.

House Seasoning:

Mix together salt, black pepper, and garlic powder.
Store in an airtight container for up to 6 months.
http://cookingformykids.com/2011/12/13/sisters-and-friends-recipe-green-bean-casserole/