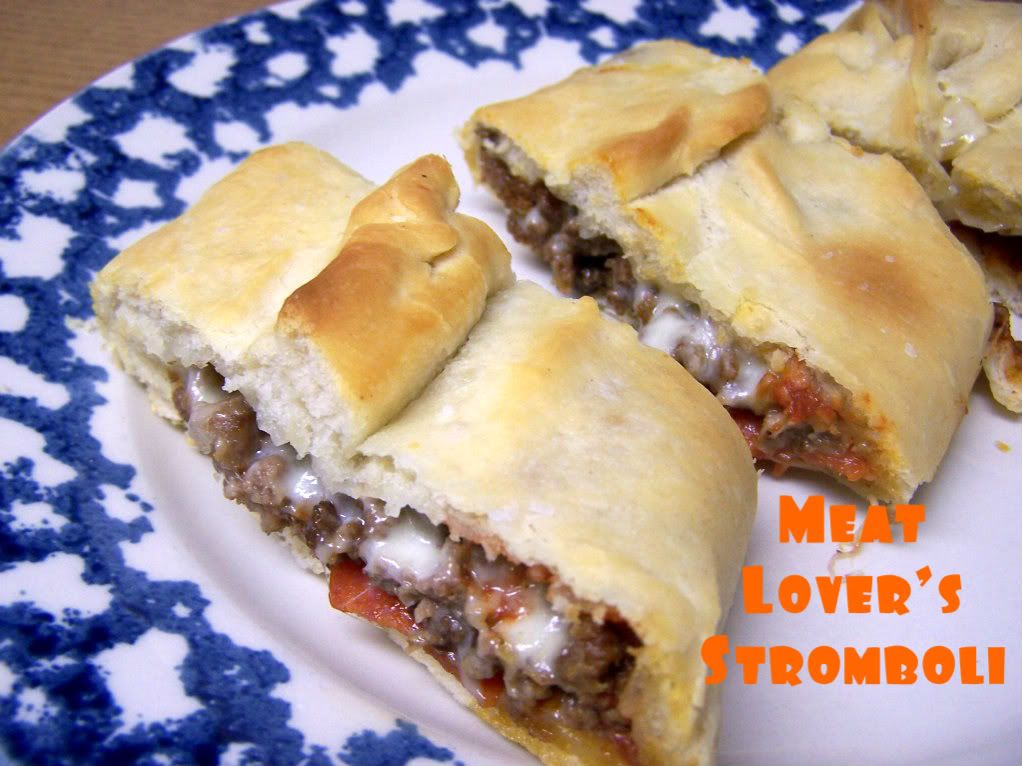 Today is an early release day at school, which means that it is almost like a day off, minus the fact that we still had to get up early.  But, we do get to pick up the boys at noon and have the entire afternoon to eat, play, and relax.
I think that we will enjoy the beautiful day outside, have a yummy snack, and play soccer.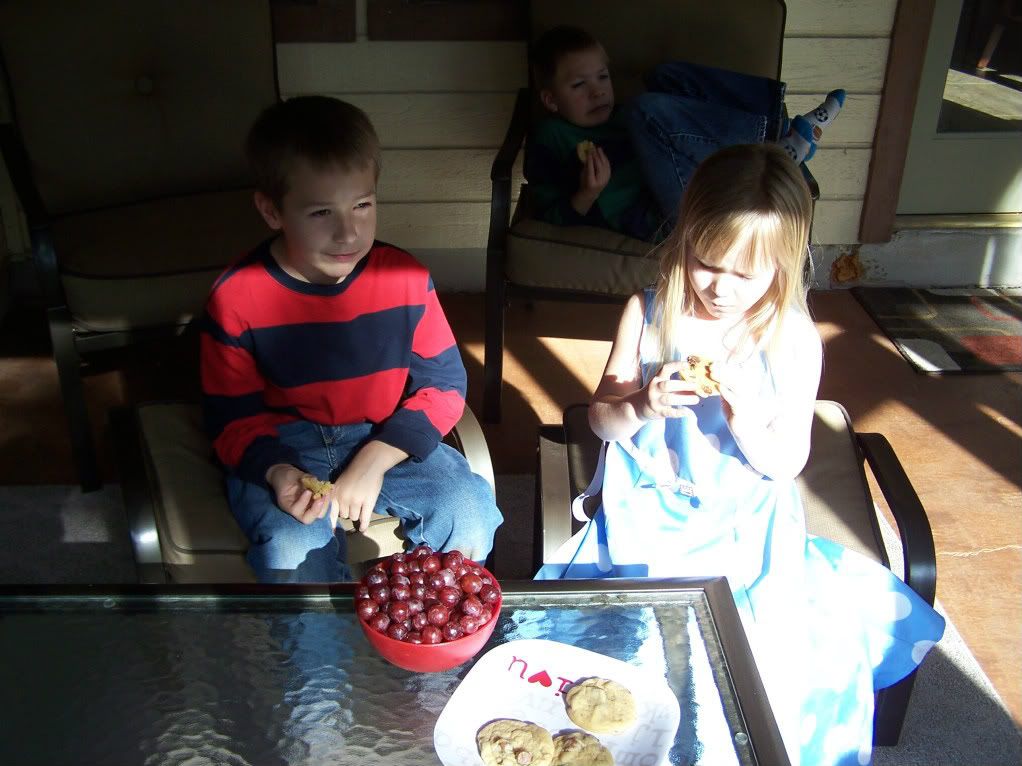 To finish off the day, we just might have this Meat Lover's Stromboli.  Several weeks ago, I shared this BBQ Chicken Stromboli.   We could not decide which one we liked best.  They are both delicious and perfect after a relaxing, fun day at home.
Ingredients
Stromboli Crust
1 cup warm water
1/2 cup warm milk
1 teaspoon active dry yeast
1 teaspoon sugar
1 teaspoon salt
4 cups flour
1/3 cup olive oil
Stromboli Stuffing
1/4 pound hamburger meat, browned
Pepperonis
Pizza cheese
Stromboli Topping
1/4 cup melted butter
Kosher salt
Instructions
Preparing the Dough

Sprinkle yeast over the warm water and milk mixture.
Allow to sit for about 5-10 minutes.
Add the salt, sugar, and flour, and mix with a dough hook.
While continuing the mix, gradually add the olive oil.
Knead with the dough hook for about 5 minutes.
Spray a bowl with cooking spray, and add the dough to the bowl.
Cover with a towel, and allow to rise for 60-90 minutes.

Preparing the Stromboli

Preheat oven to 450, and spray cooking spray on a baking or pizza sheet.
Prepare a working space by sprinkling flour on it.
Pinch off a large ball of the dough, and roll out into a rectangle.
Spread a layer of the pizza sauce on the dough, concentrating it in the center and spreading out but not too close to the outside edges since you will be rolling those over.
Add the hamburger meat and pepperonis.
Cover with cheese. I used a pizza cheese mix, but any cheese would work.
To roll, I took both sides and just clamped them together, while pinching the sides together all the way down. Once it was closed, I rolled it down and folded the sides.
Bake for about 15-20 minutes, checking to make sure that the top is not too brown. If the top is getting too brown, but you do not feel like it is ready, you can cover it loosely with foil and cook another few minutes.
Remove from the oven.
Brush it all over with the melted butter, and sprinkle lightly with the kosher salt.
Cut into slices and serve with pizza sauce and/or ranch dressing for a dipping sauce.
http://cookingformykids.com/2012/02/22/early-release-recipe-meat-lovers-stromboli/
Enjoy!
I shared this recipe at Permanent Posies, This Chick Cooks, Lil' Luna, The King's Court and Lady Behind the Curtain.