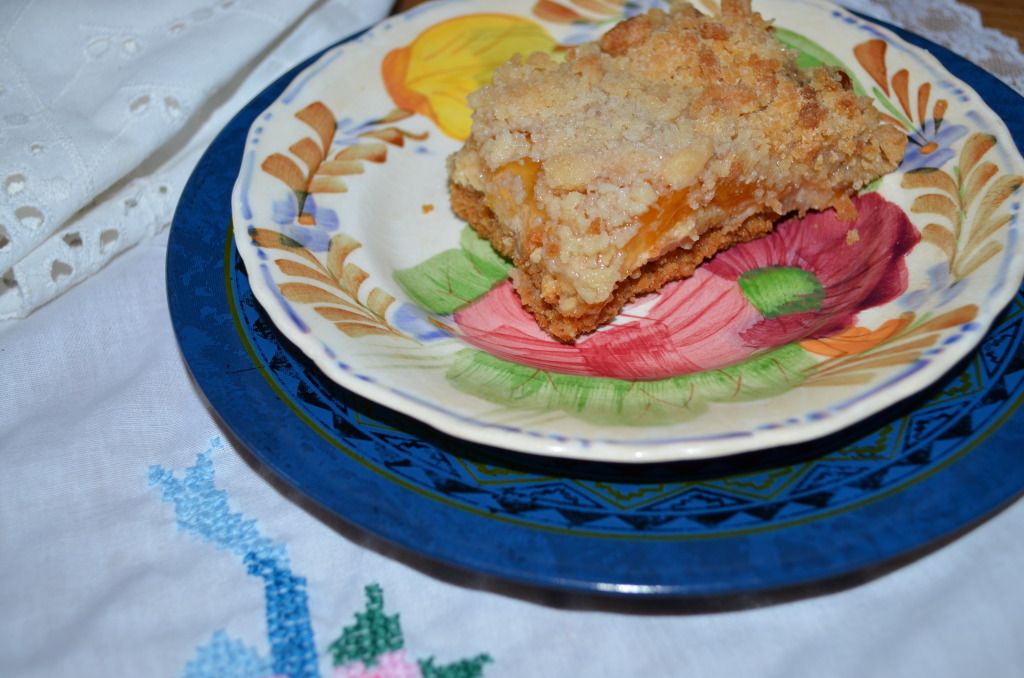 Well, here it is Wednesday, and I am just now doing my Monday post.  It has been one of those weeks that has my head churning  a zillion miles per hour.  Actually, it is May, and this is just what happens in May as the school year is coming to a close.
May also means wonderful, fun things, which makes for eventful, exciting weekends.
1.  The weekend started early for us when I let the boys come home from school early.  They are tired, and the school week seems longer this time of the year than it does in October.  It is just the nature of it all.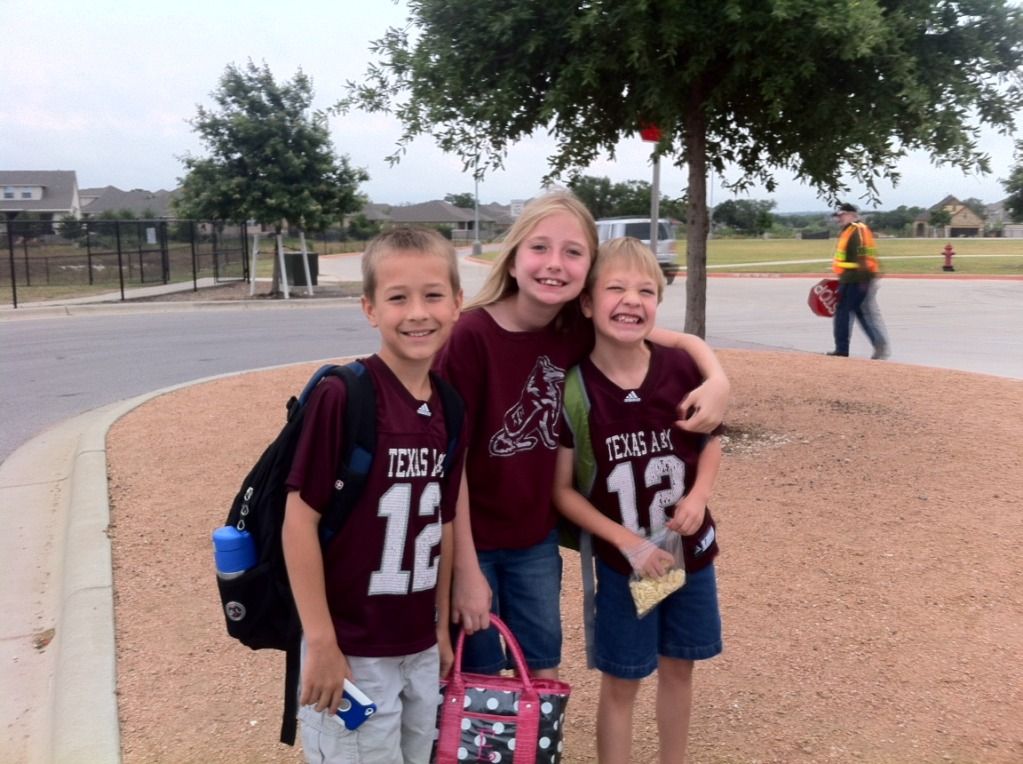 2.  My oldest niece had a volleyball party, so my youngest niece had pizza and movie night with us.  We watched Hook, and it was fantastic.  How is it that I had never watched that movie before?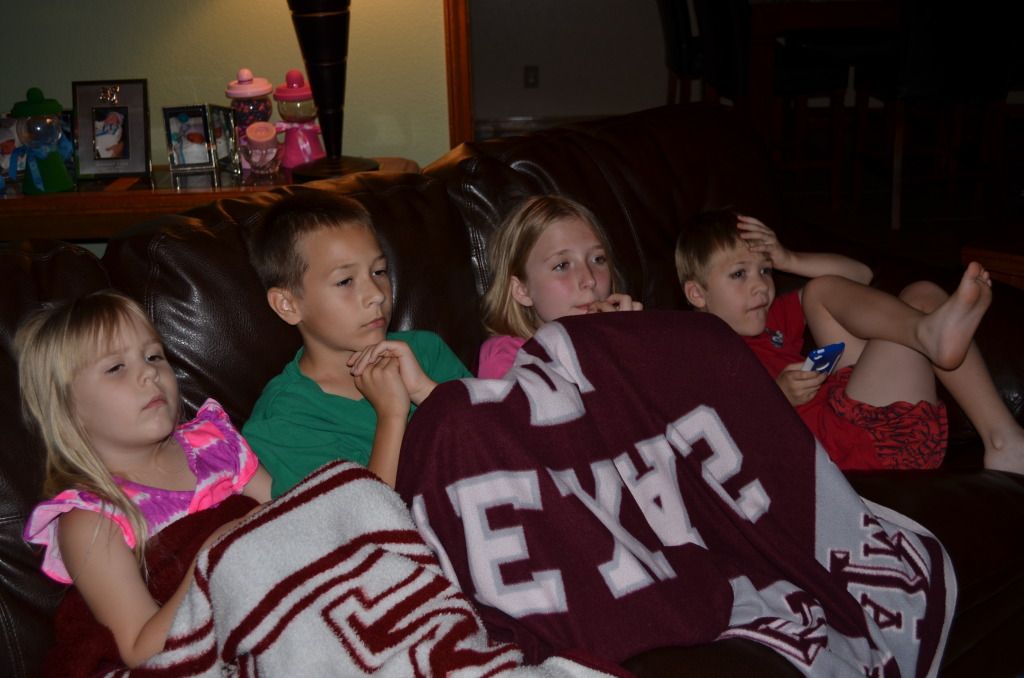 3.  We are fighting age for all that it is worth, but we are quite certain that falling asleep at 10 pm on a Friday night means one of two things – 1) We are just exhausted from the work/school week.  2) We are getting older.  I think that it is the former, personally, because, really we are not that old, and a 5:45 am wake-up time is just too early.
4.  Gabriel ended his soccer season with a fun pool party on Saturday.  It was the perfect way to end a fun season.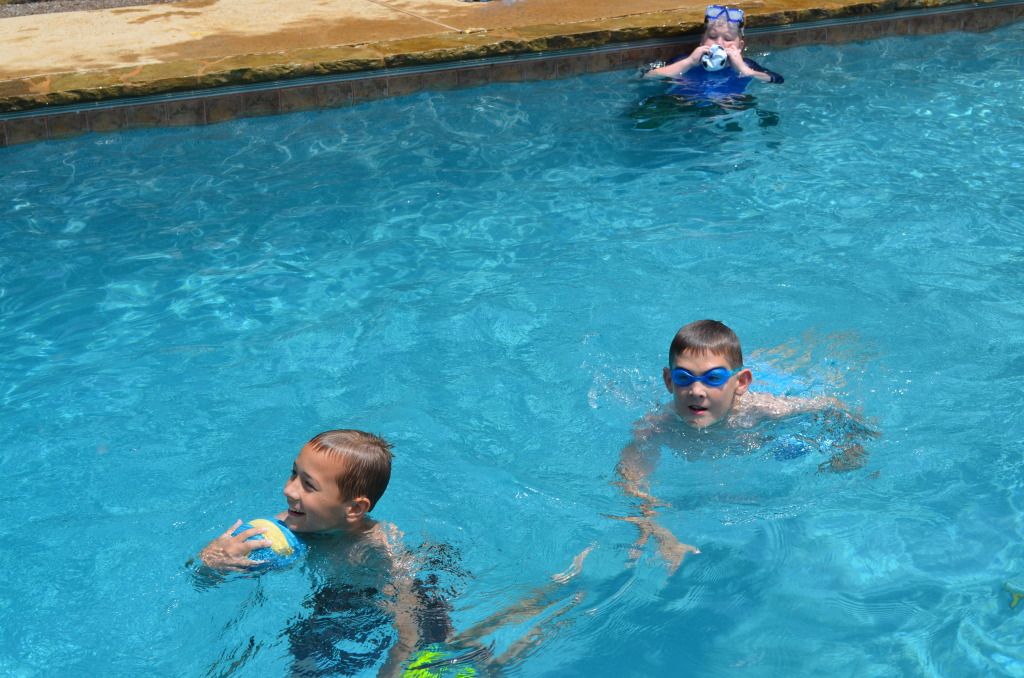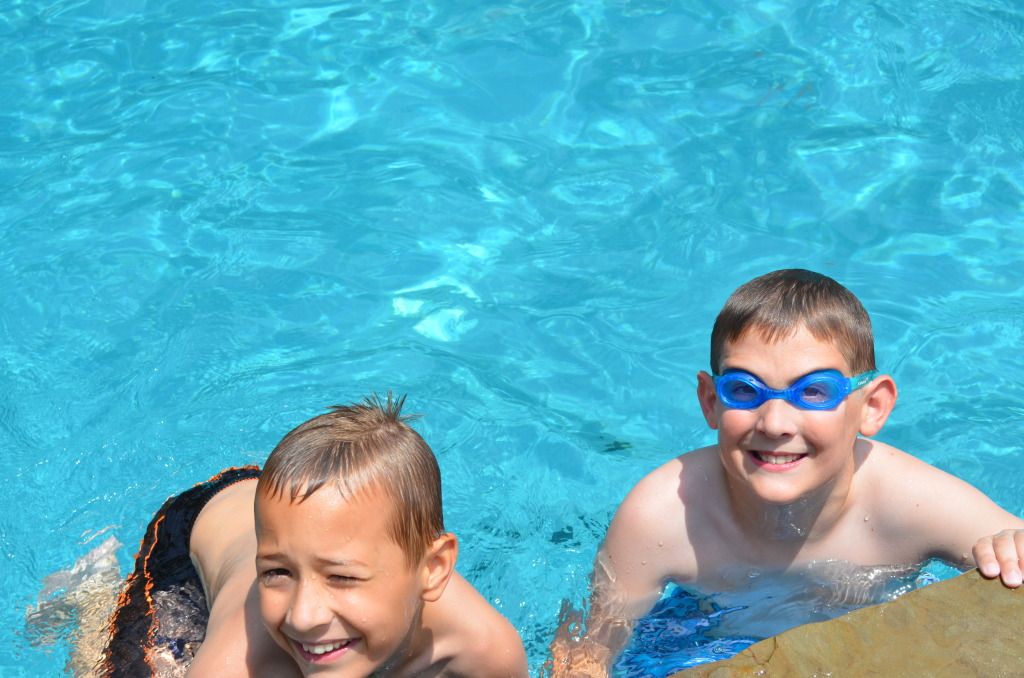 5.  I have been borrowing Gabriel's laptop for well over a year because mine was just awful.  And, he has been so sweet and generous to let me claim it as my own.  That all changed this weekend when I got a shiny new MacBook of my very own.  I think I might be in love.
6.  And, as if a soccer party and a new computer was not enough, Saturday ended with our annual Cinco de Mayo celebration.  Aunt Darla bought the piñata, and it was the Angry Bird pig.  Ethan was absolutely thrilled.   That was obviously their favorite part, and the food was mine.  Well, that, and just being together, continuing a tradition, and celebrating something fun.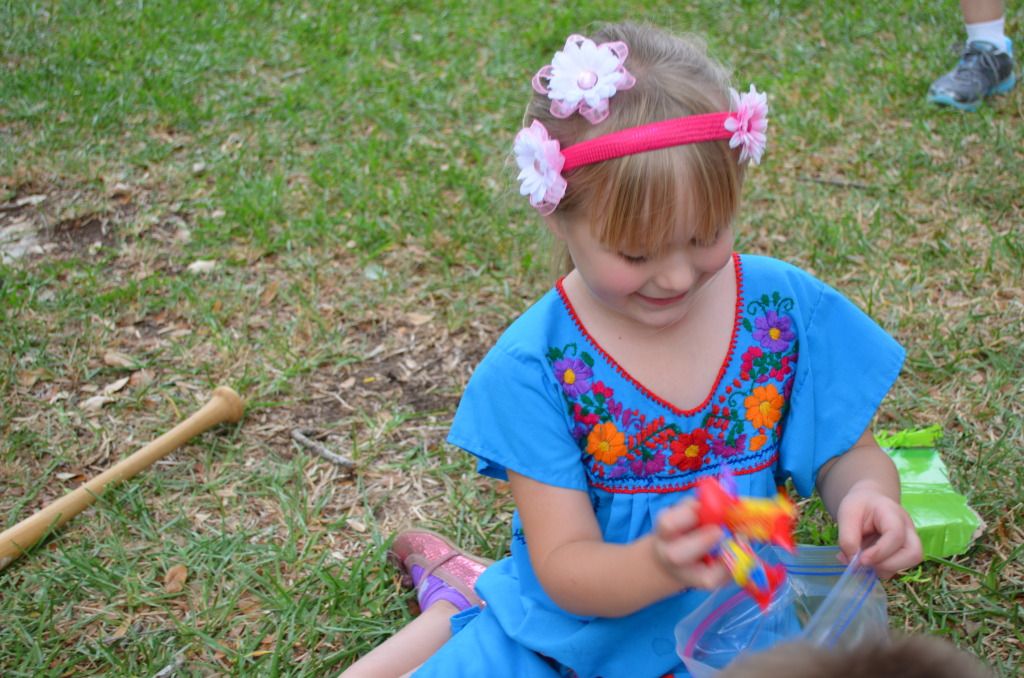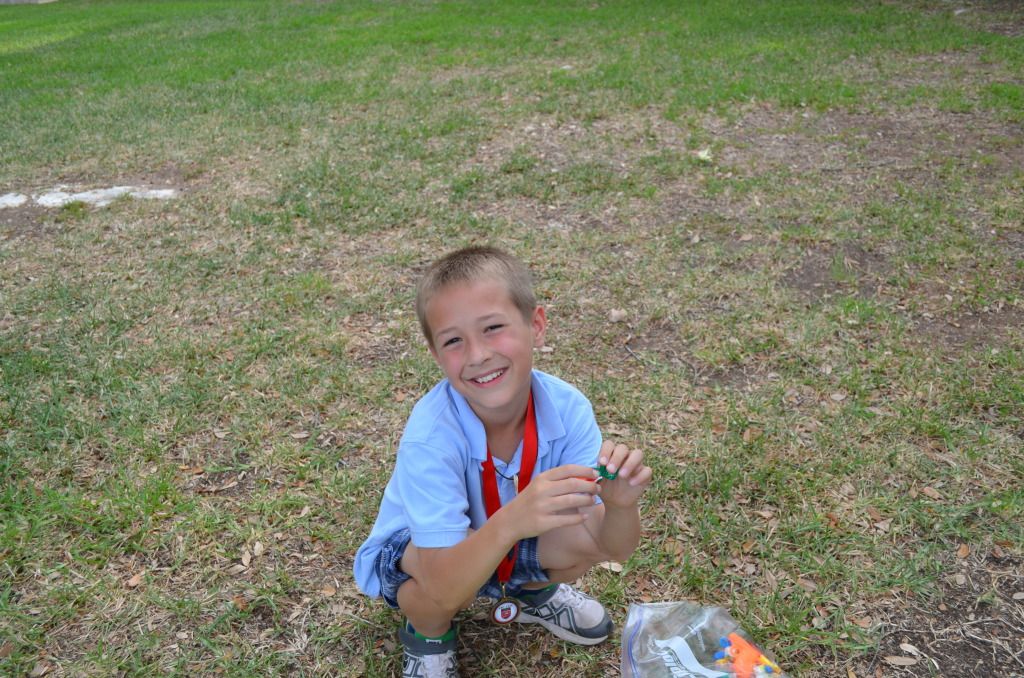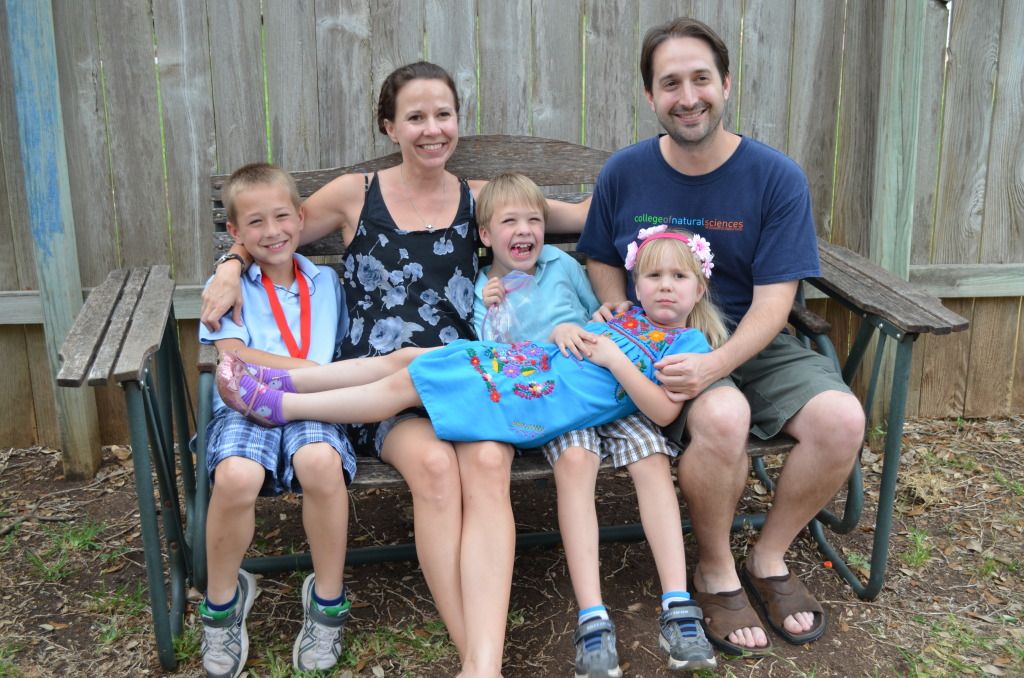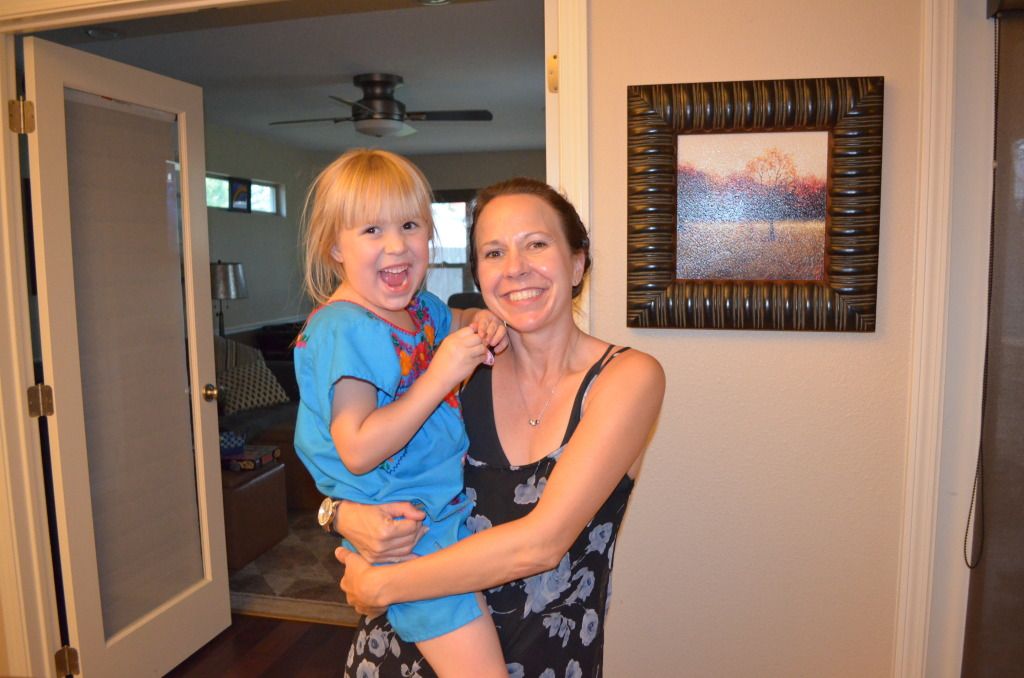 7. Gabriel and Ethan had some energy to burn after dinner. Swinging and jumping in the dark brought instant smiles to their faces.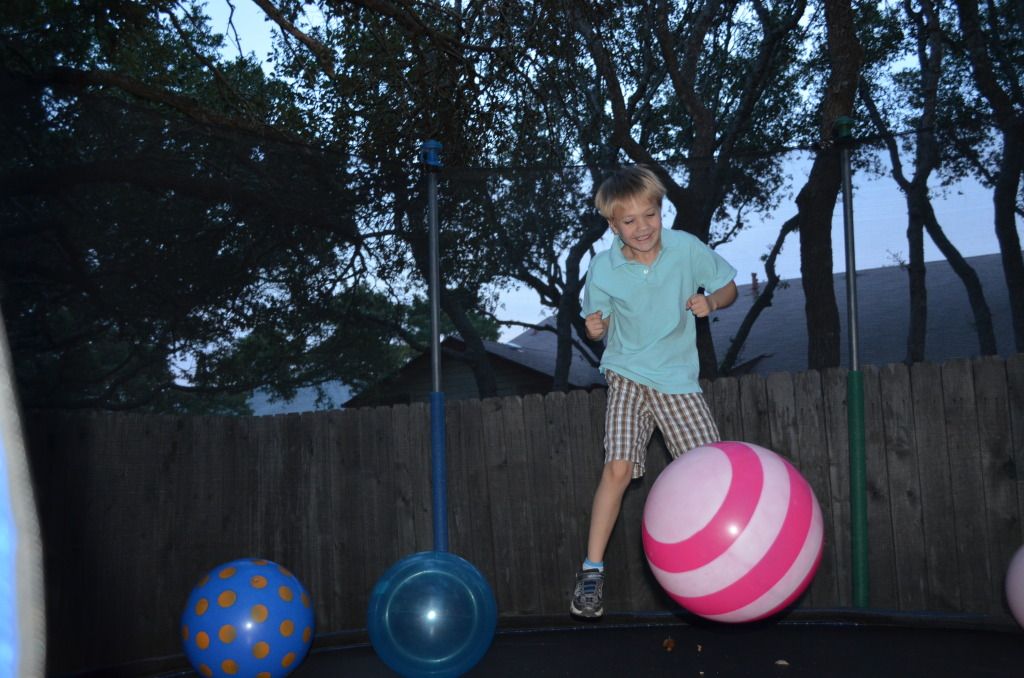 8. My mom and I ran a quick errand after dinner Saturday night, and when we returned home, the moon was just beautiful. My first thought was, "The kids have to see this." We parked the car in the garage, grabbed my dad, Sean, and the littles, and walked around the block to see the moon.
9.  Sunday was all about trying to get caught up, make Teacher Appreciation gifts, and get ready for Ethan's ARD on Monday (more on that tomorrow).
When we have celebrations and/or weekend events, food is obviously one of the things that we focus on the most.  We had pizza on Friday, Mexican food on Saturday, and BBQ on Sunday.  Needless to say, by Monday, I was feeling the need to eat salads again.  But, before the salads on Monday, I had to try this fantastic dessert that my mother made.  It is called Peaches and Cream, and it is much like a cobbler, which makes it the perfect dessert for good 'ole BBQ.
Ingredients
Crust
1 1/2 cups graham cracker crumbs
1/4 cup butter, melted
2 tablespoons sugar
Filling
1/2 cup sugar
8 ounces cream cheese, softened
1 teaspoon vanilla
1 20 ounce can peach pie filling
Crumb Topping
1/2 cup all-purpose flour
1/4 cup light brown sugar
3 tablespoons butter, softened
1/2 cup nuts, chopped (optional)
2 tablespoons sugar
Instructions
Preparing the Crust

Mix together the graham cracker crumbs, sugar, and the melted butter.
Press into the bottom of a 13x9 inch pan.

Preparing the Filling

Blend cream cheese, sugar, and vanilla until smooth.
Spread over graham cracker crust.
Spoon fruit evenly over cream cheese mixture.

Preparing the Topping

Combine flour, brown sugar, and butter. Mix until crumbly.
Stir in nuts (optional), and sprinkle crumb mixture over fruit filling.

Final Steps

Bake at 375 for 25 to 30 minutes or until golden brown.
Cool, and cut into squares.
Store in the refrigerator.
http://cookingformykids.com/2012/05/09/weekend-things-recipe-peaches-and-cream/
Have a great Wednesday!
I linked up at the following: