My oldest little is in 3rd grade.  In Texas, the state assessment (STARR) begins in 3rd grade.  It was uncharted territory for a couple of reasons.  First of all, they had never taken standardized tests before.  And, secondly, the test is brand new this year.
However, we have one of the best teachers in the world, and she was such a calming, wonderful influence for all of them.  Gabriel was actually excited to go take the math part of the test on Tuesday.  He was ready for it.
When I saw the amazing Bakerella's Panda Cupcakes on Monday, I knew that it was total destiny.  Gabriel's class mascot is the Panda.  While I am not nearly as talented as Bakerella, she included such a detailed tutorial that I was hopeful that I might be able to pull it off.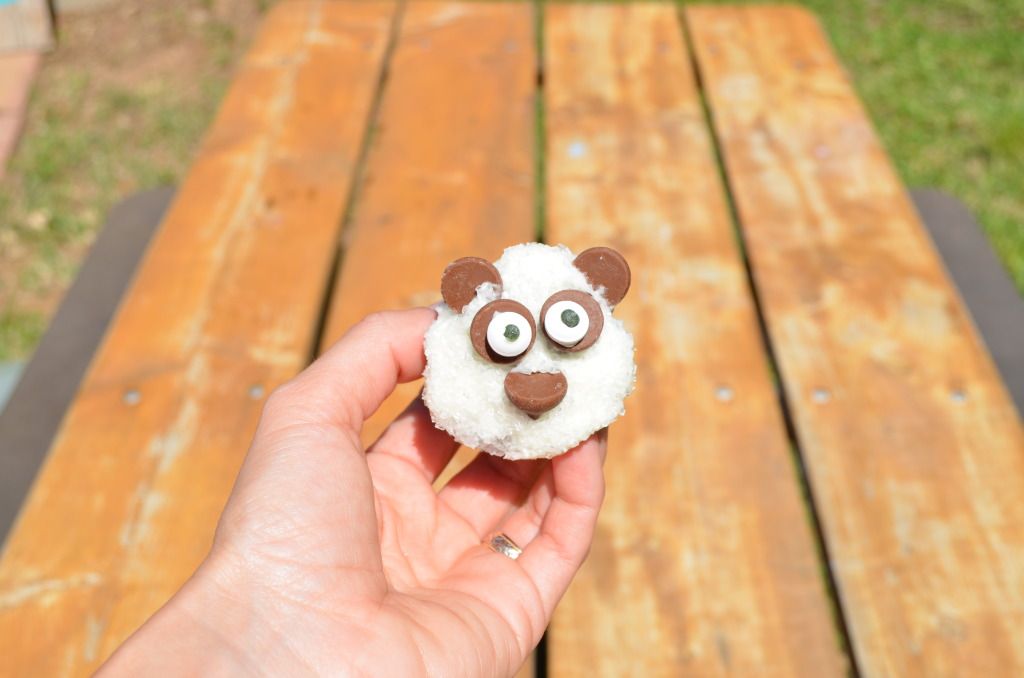 So, Wednesday morning, the day of their second and final test, I went to work making cupcakes.  I used my favorite, best chocolate cupcake recipe for the cute mini cupcakes.  When I went to the store to buy some last minute things, I found these candy eyeballs.  I was excited because I knew that it would reduce the decorating time by a little, and, in typical Natalie fashion, I needed those few extra minutes since I was cutting it so close.
Oh, and at this point I should add….do not try to take pictures of cupcakes with chocolate chips outside in Texas in April when it is 92 degrees.  Even five minutes of pictures will make those chocolate chips melt, and then you will really be cutting it close when you have to go in the house and make 11 more panda bear cupcakes.  So, needless to say, the pictures are far from great…but I sure did learn a valuable lesson.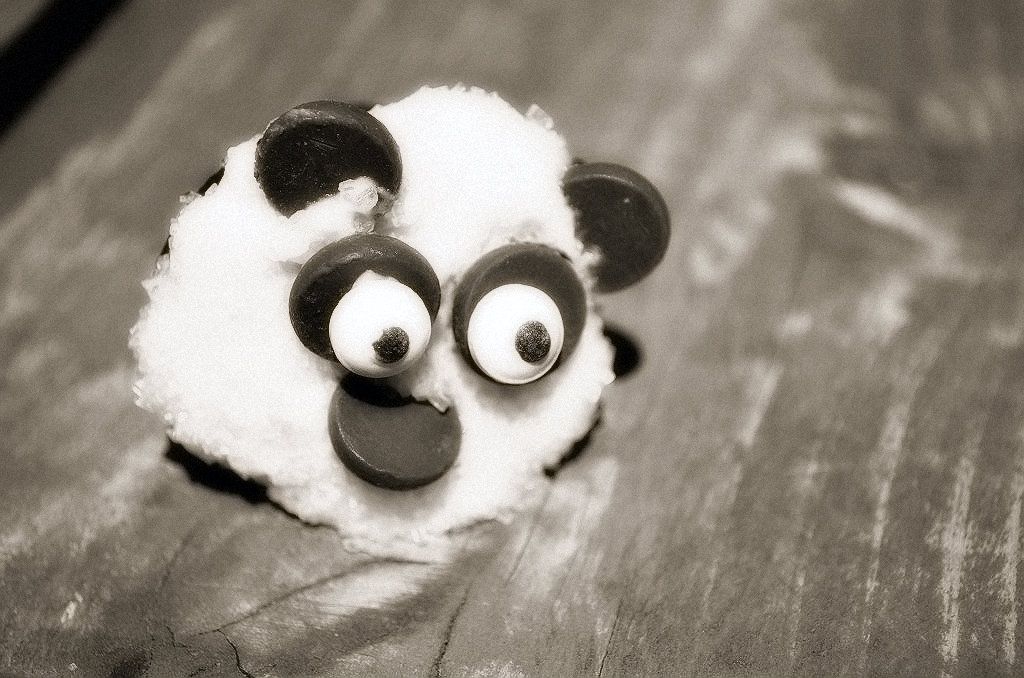 While I do not think that they are nearly as beautiful as Bakerella's turned out, they were definitely a hit with an amazing 3rd grade class who happily celebrated a huge milestone in their lives.  They have one state assessment year under the belts, and now they can face the next 8 with total confidence.
One more thing to note…even 3rd graders know what Pinterest is. When one student told Gabriel that I should put these cupcakes on Pinterest, it totally made my day.
I linked up at the following: