I know that it has been awhile since I have written a progress report for my sweet youngest boy. Life has just been busy.  Good…but busy.
As I sat here this morning, though, I knew that I simply must write a short post because last night, as we completed homework, I was beaming.  I had Ethan kiss his brain five times.  He was beaming.
Gabriel was watching Ethan in awe, and as soon as he finished his work, he gave him the sweetest, most sincere, heartwarming hug.  Yes, big brother was beaming, too.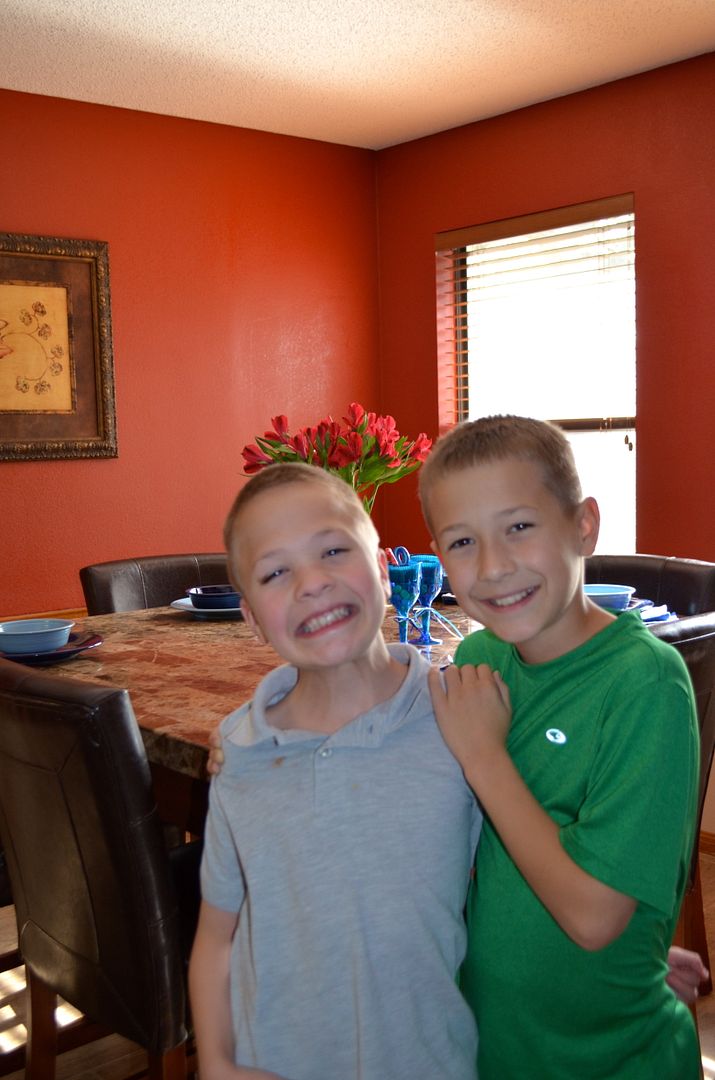 And, when Sean arrived home, I could hardly let him put away his things before I had Ethan showing off his skills, which then had Papa beaming, as well.
To say that it was a great night would be an understatement.
Ethan is shining.  He is learning sign language, which is helping him continue to learn to read. Last night, there were two things that had everyone so excited.  The first one was his worksheets that always have a word or matching phrase.  Ethan completes the worksheets and then writes his name at the top of the paper, without any prompting.  Gabriel could literally not believe what he was seeing.  I think that I enjoyed watching Gabriel's reaction just as much as I enjoyed watching Ethan so confidently complete the homework by himself.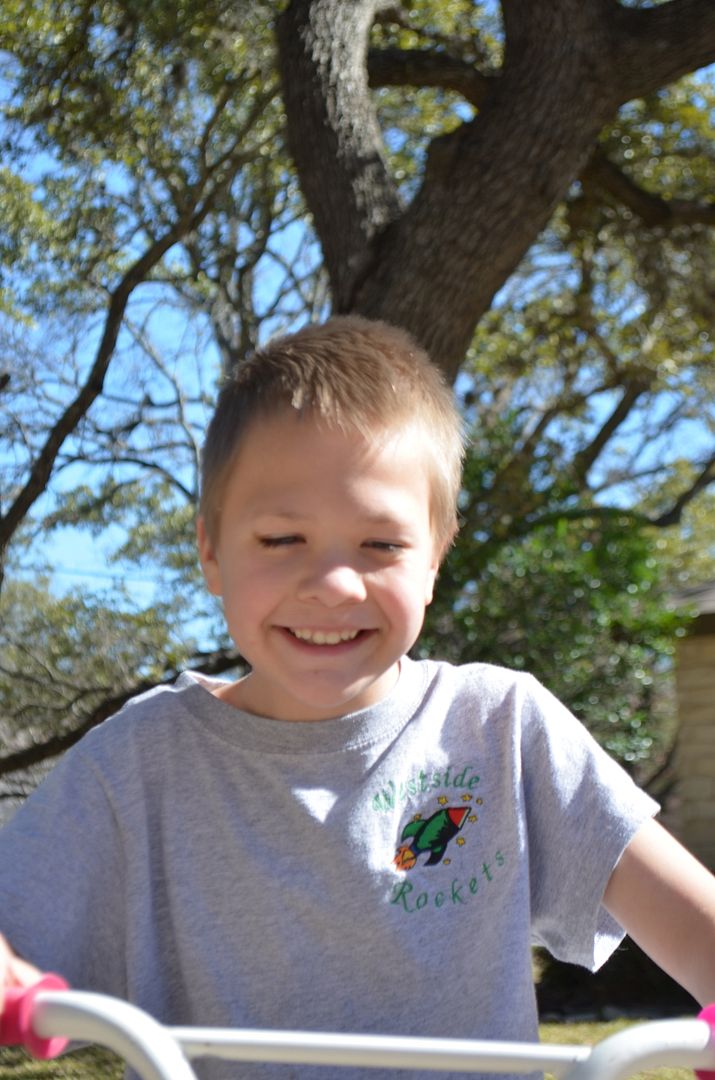 The second thing that had everyone so excited was the reading passages that Ethan had to read. He was signing the words faster than he could approximate them.  We usually make him slow down so that the signs are more accurate.  Last night we did not stop him.  He was a little boy on a mission, and he knew exactly what he was signing and saying.  It was beautiful.
I literally have teachers who stop me to tell me what a break through year Ethan is having.  In the past, Ethan would not say much or make eye contact if someone who he did not know well tried to talk to him. We think that he did not want them to know that he could not speak clearly.  That does not stop him now.  He knows what he is saying.  He knows that he has a voice.  And, if someone wants to have a conversation with him, he is all about letting his sweet voice be heard.
At Gabriel's birthday party last weekend, Ethan was so comfortable.  He jumped in the trampoline with the children, he ate at the big picnic tables with everyone, he participated in the nerf gun war with the big kids, and he was right in the middle of the silly string action, as well.  He was just one of the kids, and it was such a beautiful sight.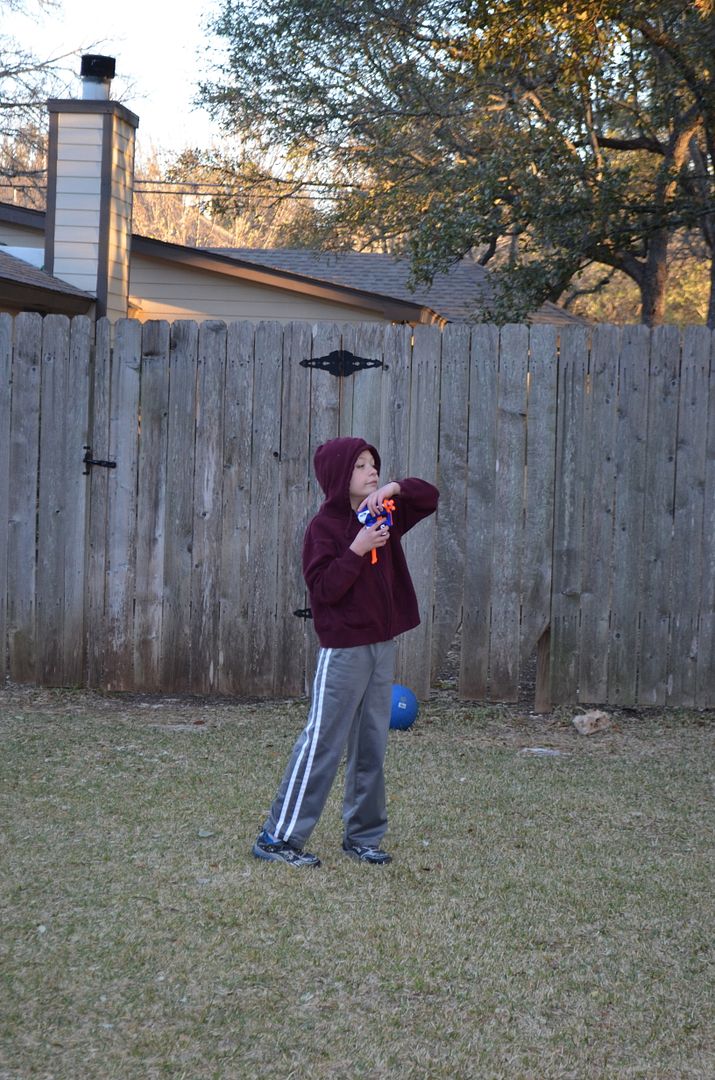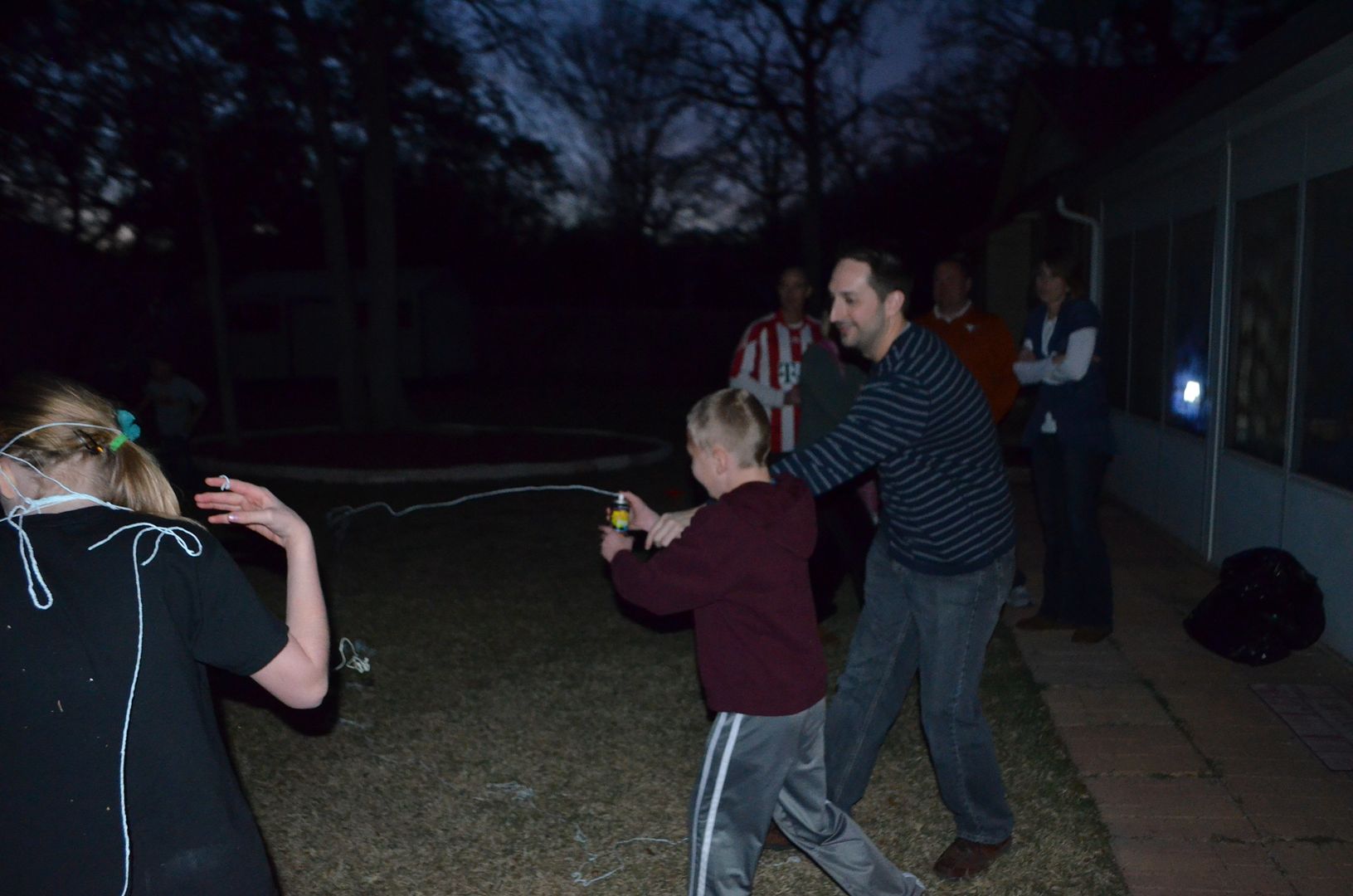 I am not sure what makes me more proud.  I do not know if it is the fact that he is soaking up so much information.  Or the fact that he has gained so much confidence in himself this year.  Or maybe even that fact that he knows who he is, and he is determined to let his little light shine. Yes, that is definitely what has to make me the most proud.  We have always told our children that the thing that makes them the most special is that "you are YOU!"  Ethan is really understanding that this year, and that makes this momma's heart swell with absolute pride.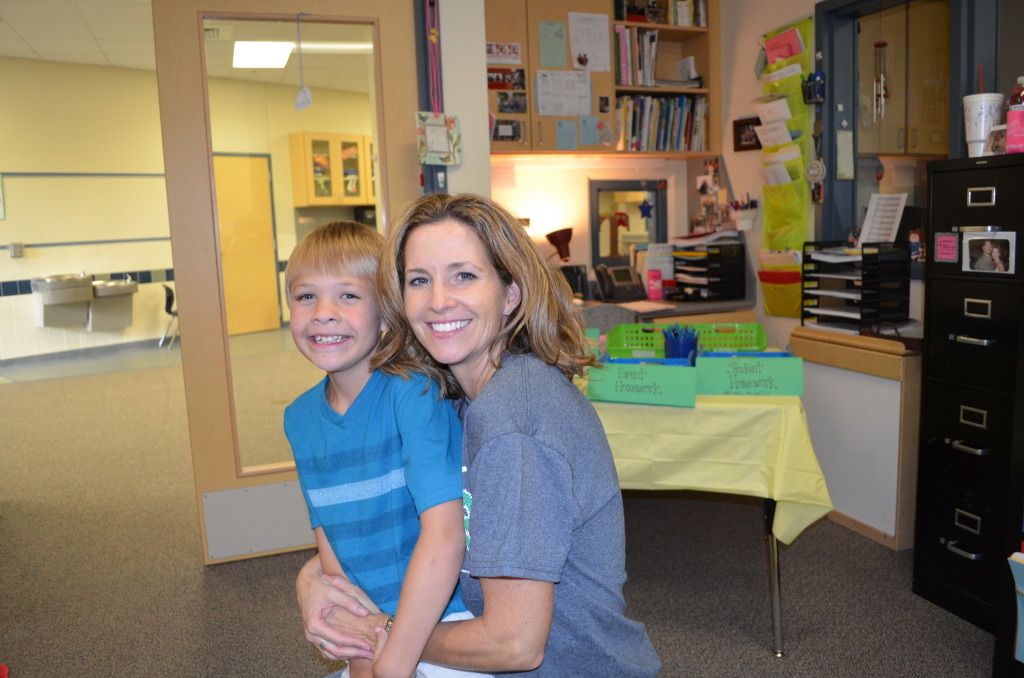 Yes, second grade has been good to my sweet boy.  Our teacher was put on this earth to be a teacher.  She entered our lives two years ago, and we are blessed beyond belief to know her and to have her love our children.  She and Ethan are both independently magic in so many wonderful, amazing ways, so, together, they are a force.  A magical, wonderful force.