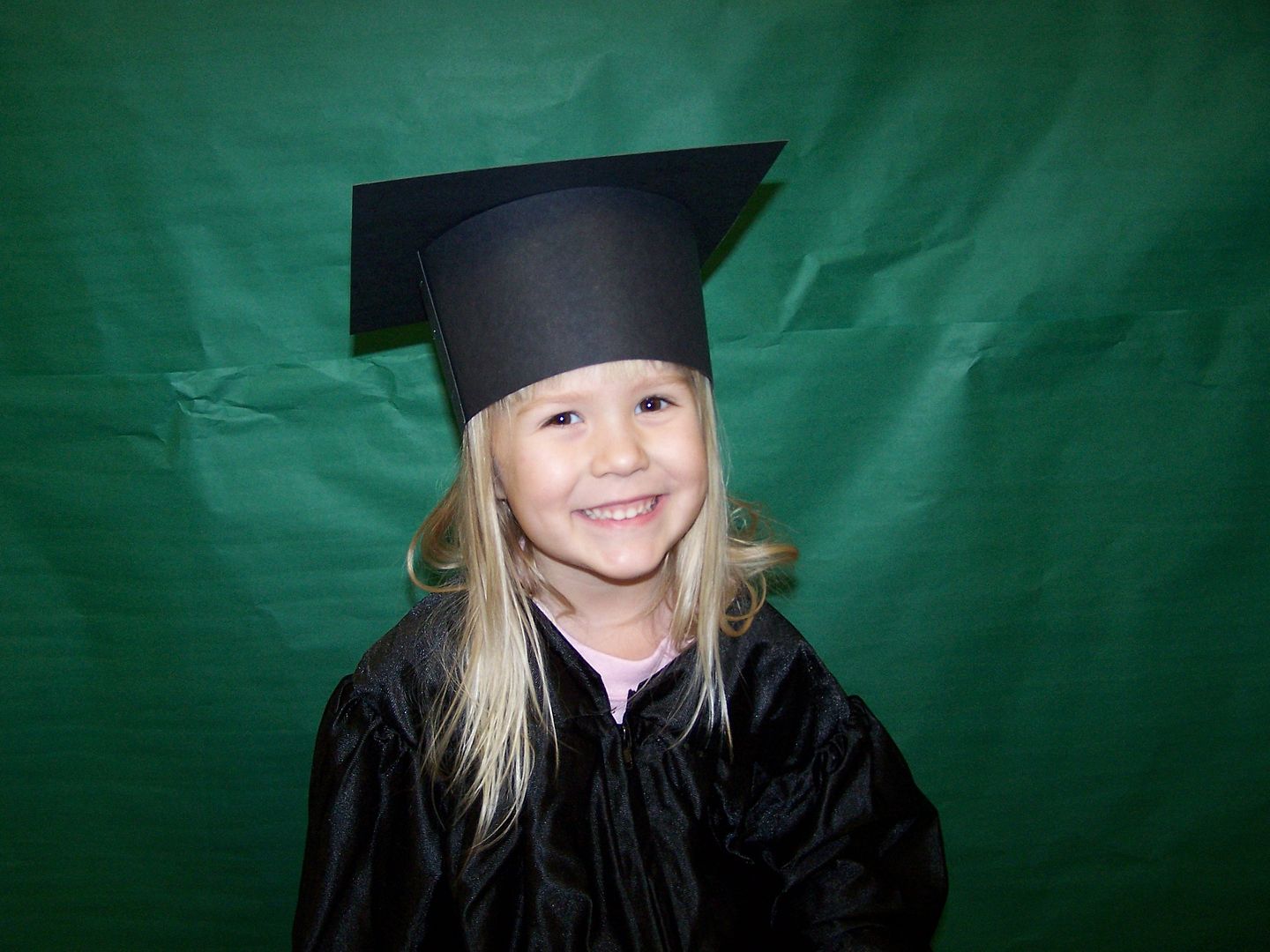 We are still in school for a few more days.  I am holding on to the days.  Not because I am not ready for summer break.  I am so, so ready for summer break.  I am holding on to the days because these last few days with our teachers are special.  On Friday, my littles will all be promoted to new grades with new teachers.  There will be many good-byes, many tears, and many joyful celebrations.  It is quite possible that I cry the days leading up to the last day of school as much or more than I cry the entire year combined.  It is always such an emotional journey.
Sweet Summer will graduate from Kindergarten on Thursday.  As you can see from the above picture, she has been practicing for it for a couple of years. I will likely write all about her special day later.  For now, here is a glimpse of what Friday will hold for me.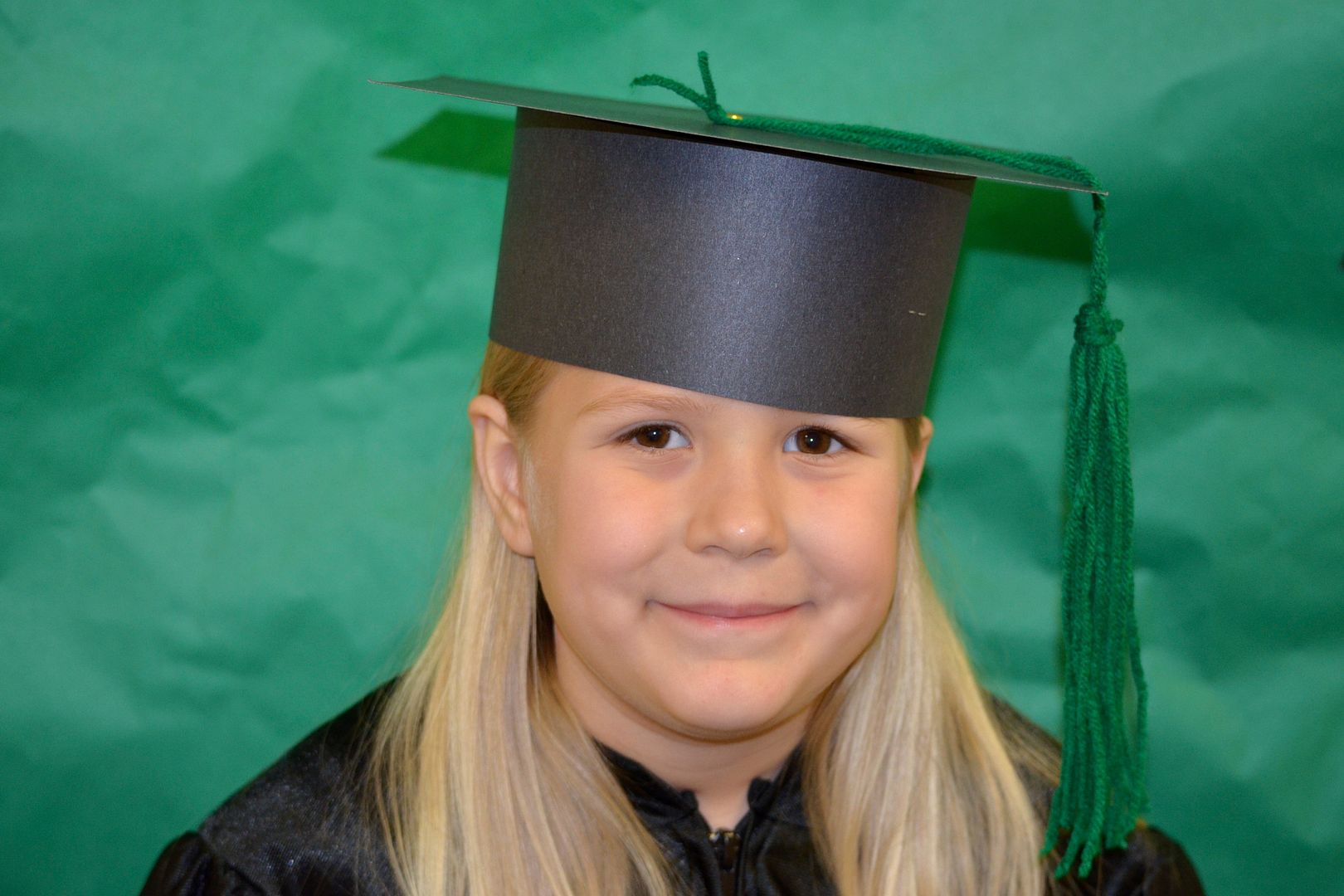 Which reminds me of Gabriel at his Kindergarten graduation in 2009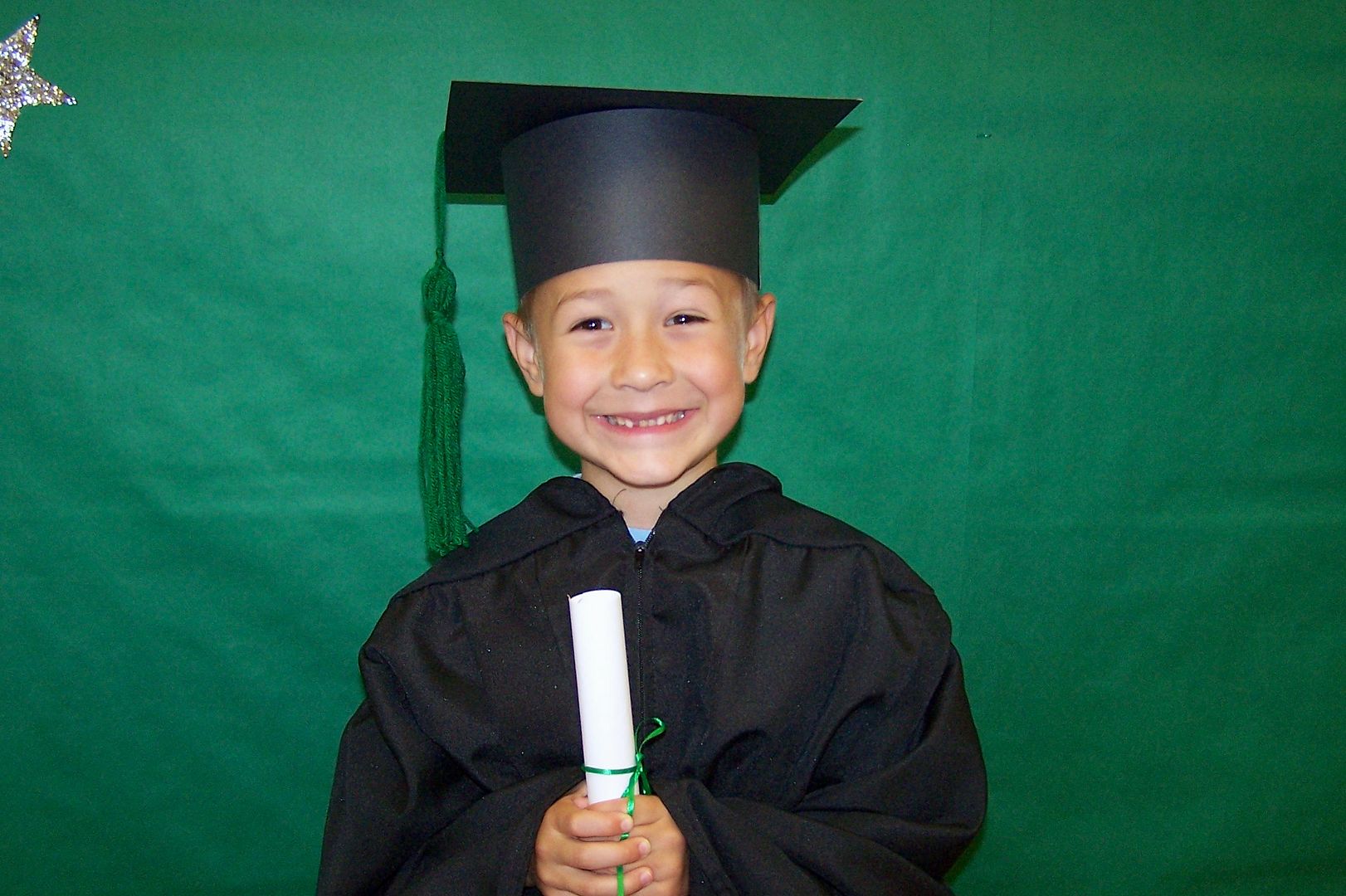 and Ethan at his Kindergarten graduation in 2011.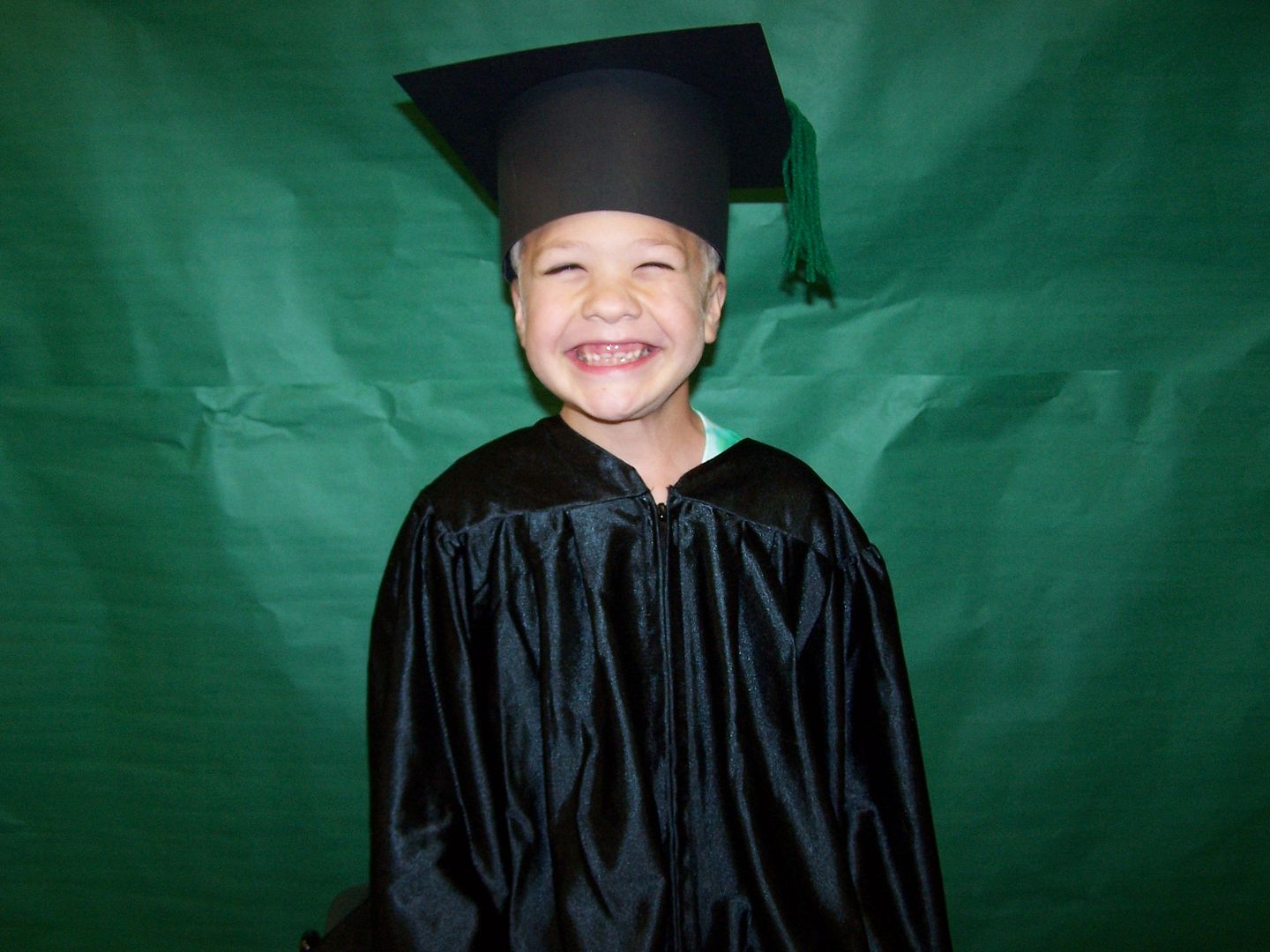 We have been blessed with such amazing teachers over the years.  So, while Friday will be sad, I will do what is normal for me.  I will look for the rainbows, search for the unicorns, and know that, while every beginning has an ending, every time we finish one chapter, we begin a new one.