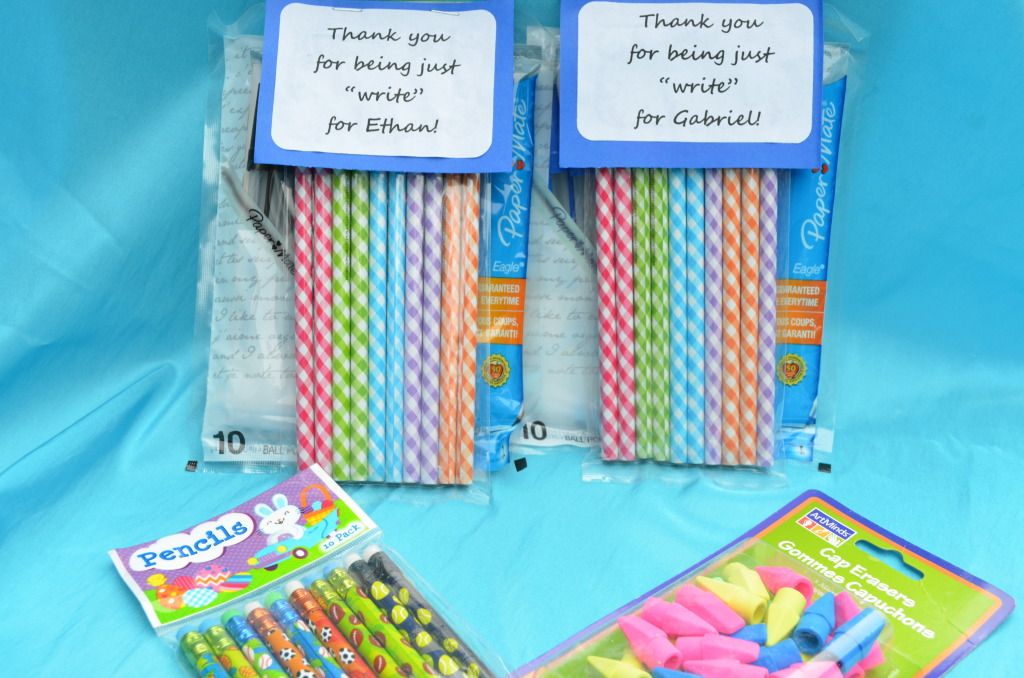 Today I did something very easy for Teacher Appreciation.  It was an idea that I found on Pinterest.
I bundled together 1 package of pens and 1 package of pencils.
Then, I made little note cards that said, "Thank you for being just 'write' for Ethan/Gabriel."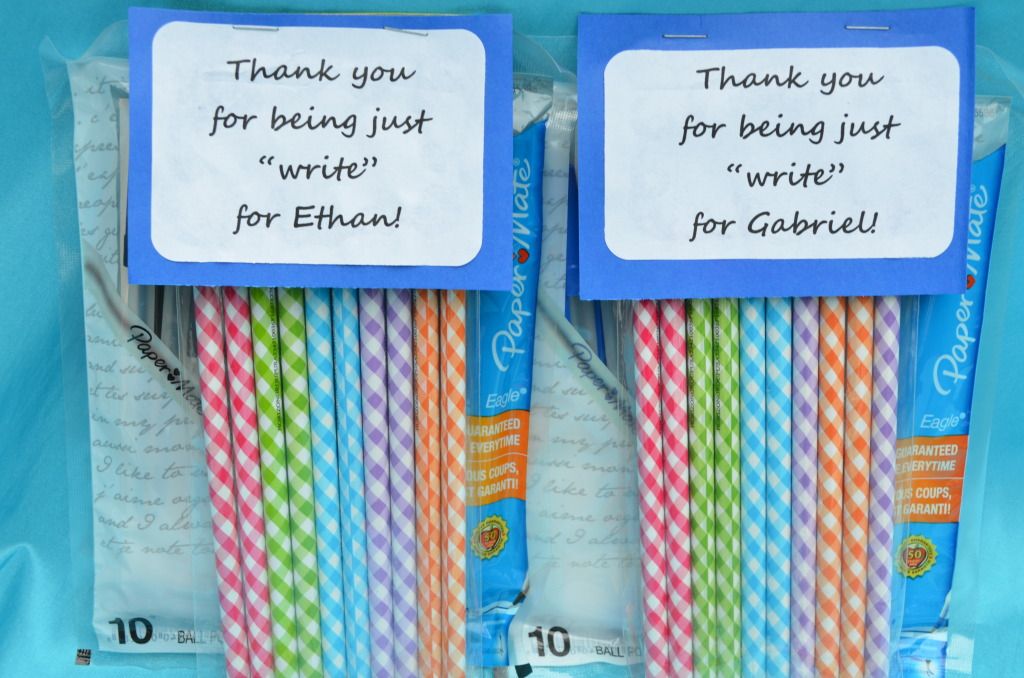 I stapled it all together, and a cute little gift was born.