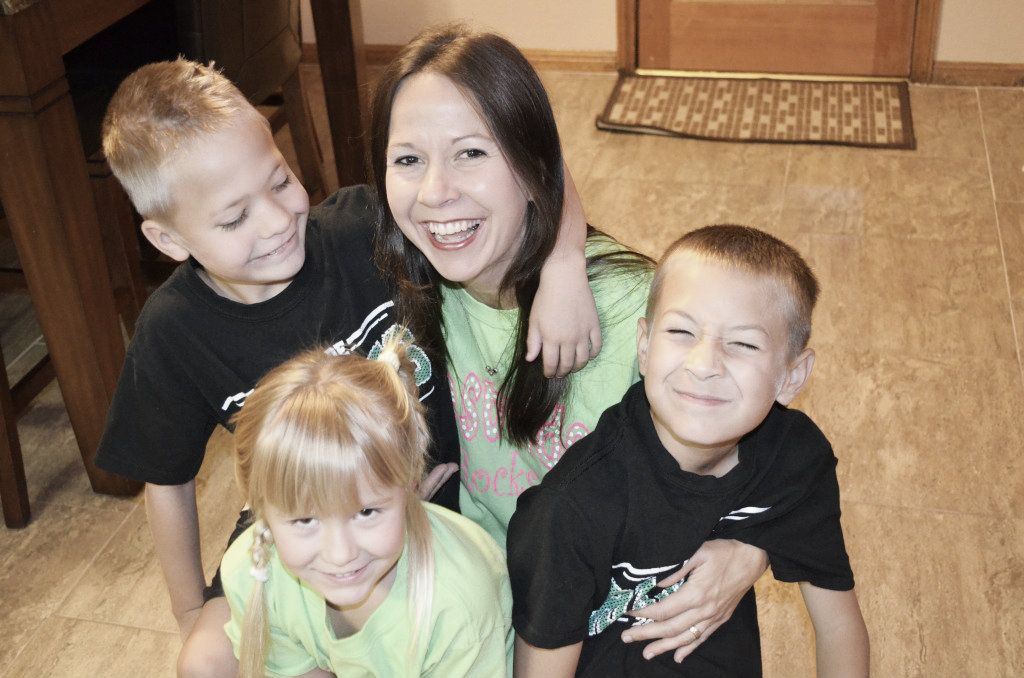 I have missed writing the past few weeks.  My new life is busier than I had expected.  And, in a way, the first three weeks of school feels much more like at least six.  However, it has been good in so many wonderful, amazing ways.  The littles are all blessed with amazing teachers, who are now all dear friends.  When I talk to them, I am able to give them my full attention because I no longer have a little one at my side, begging to leave or trying to interrupt the conversation in various other ways.  As a result, I feel like I get to focus more on the boys because I can connect with what they are doing in class in a much different way than I could before.  Do not get me wrong, I loved having that little one by my side every single day.  I am just embracing the transition and all that is wonderful about this stage in our journey, too.
Speaking of that little one…she thrills my heart every single day.  When I see her proudly walking down the hall with her backpack on her back, I feel like I am living another life.  She was on my hip or right by my side for the first four years that we walked down those halls, so it is quite surreal to see her there as a student now.  And, she acts just like I had hoped that she would whenever she sees me.  She squeals, says my name, and then patiently waits in line like an excellent school girl until I run to her.  Then, she throws her arms around me, hugs me, and smiles brightly, as if it has been days since we last saw each other.  I love it.
Happiness is going to work with my littles.  I have been blessed with many substitute teaching opportunities already, and I absolutely love taking my littles to work with me.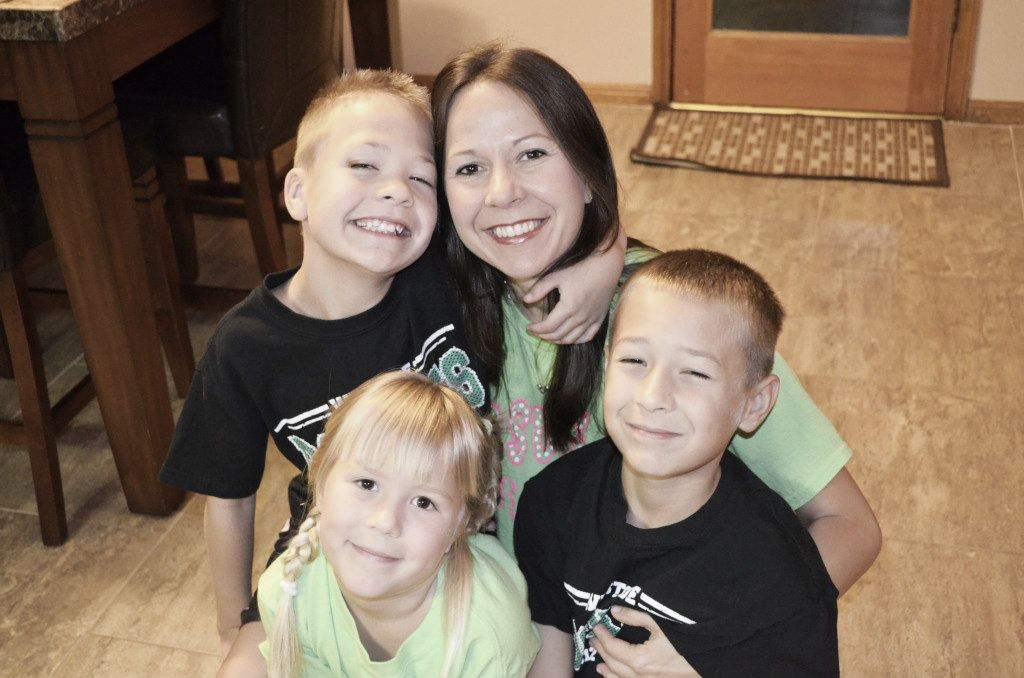 Happiness is planning a birthday party for a very special little boy.  I think that eight will be pretty great for my sweet Ethan.
Happiness is rain…especially when I get to sit and truly appreciate the moment, watching the littles jump in the trampoline and play.  They understand that rain is a huge, huge blessing, and they said countless times, "That is the best rain that we have received in months!"  Yes, it was, and we enjoyed every single drop of it.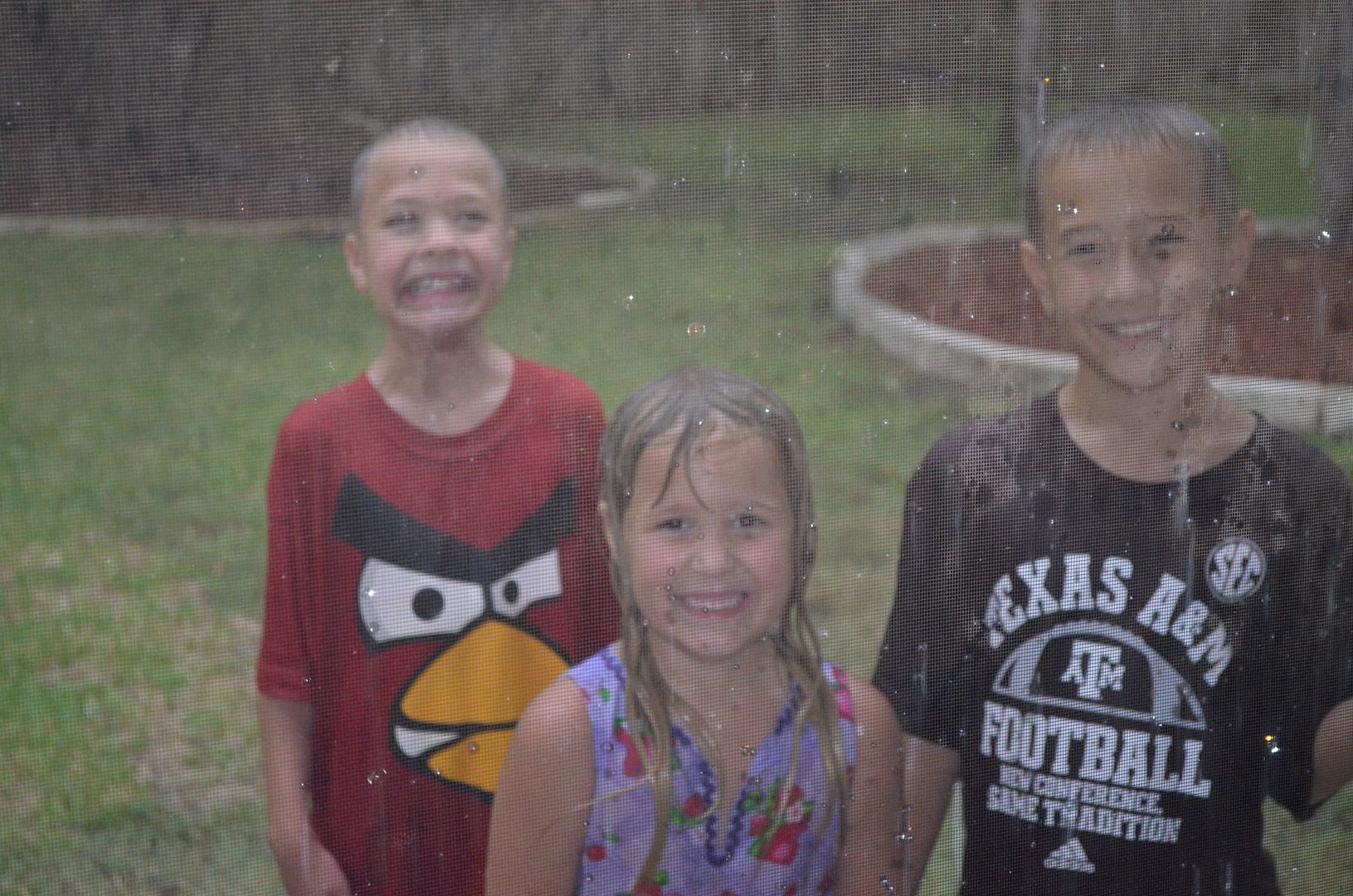 Happiness is good food.  Always.  While I have not been posting recipes lately, I have been taking pictures when I have the time.  And, one day, I will get caught up enough to share them with you.
Happiness is walking in to wake up the littles and finding Gabriel and Summer all cuddled up. While they all have their own beds in their own rooms, they have chosen to all sleep together in the same room.  And, I must admit, it makes me very, very happy that they have chosen to foster their bond even more by spending that quality time together.
Have a happy week!