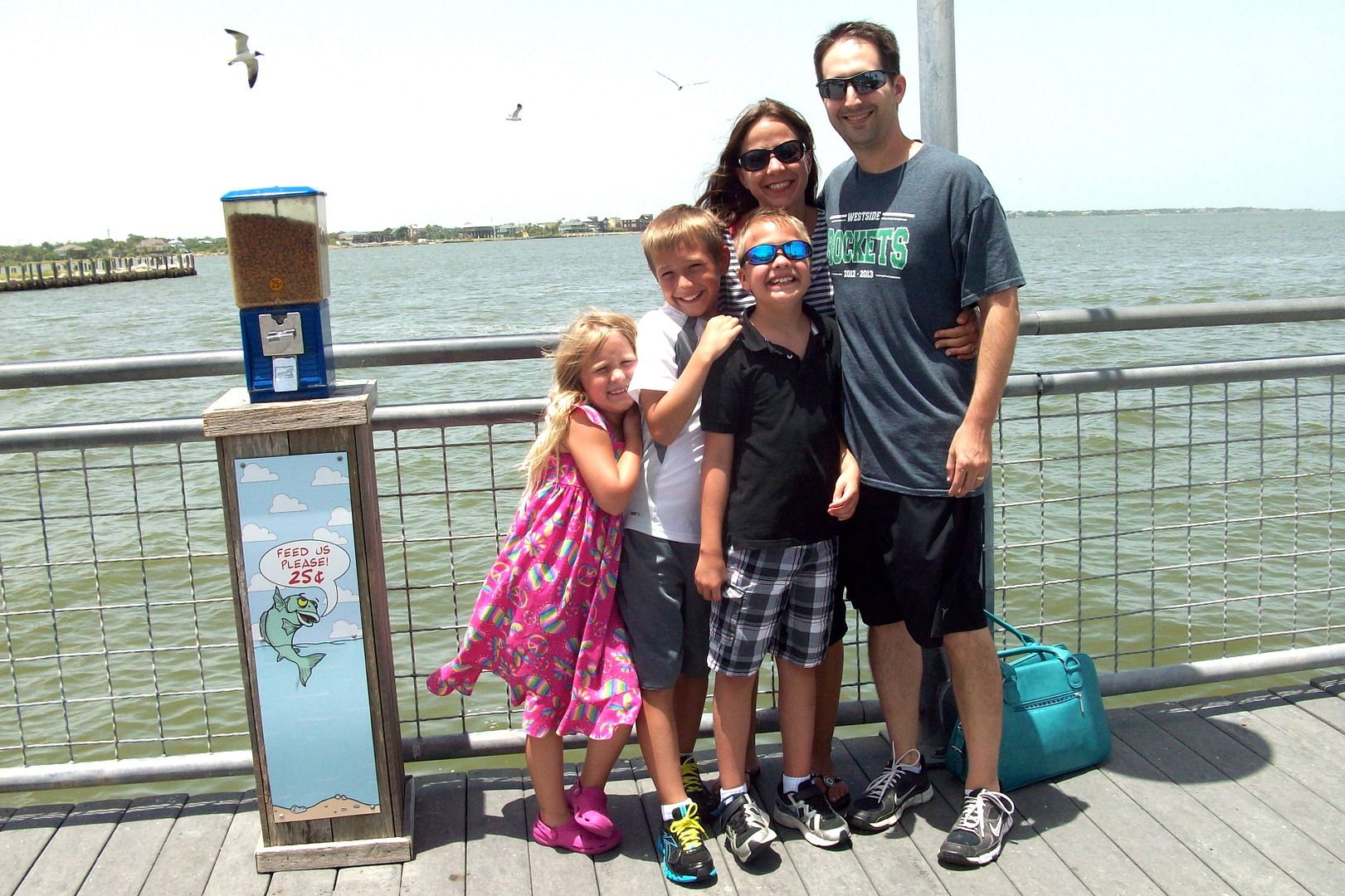 When we went to Houston for Christy's wedding, we had all day Friday to have family time.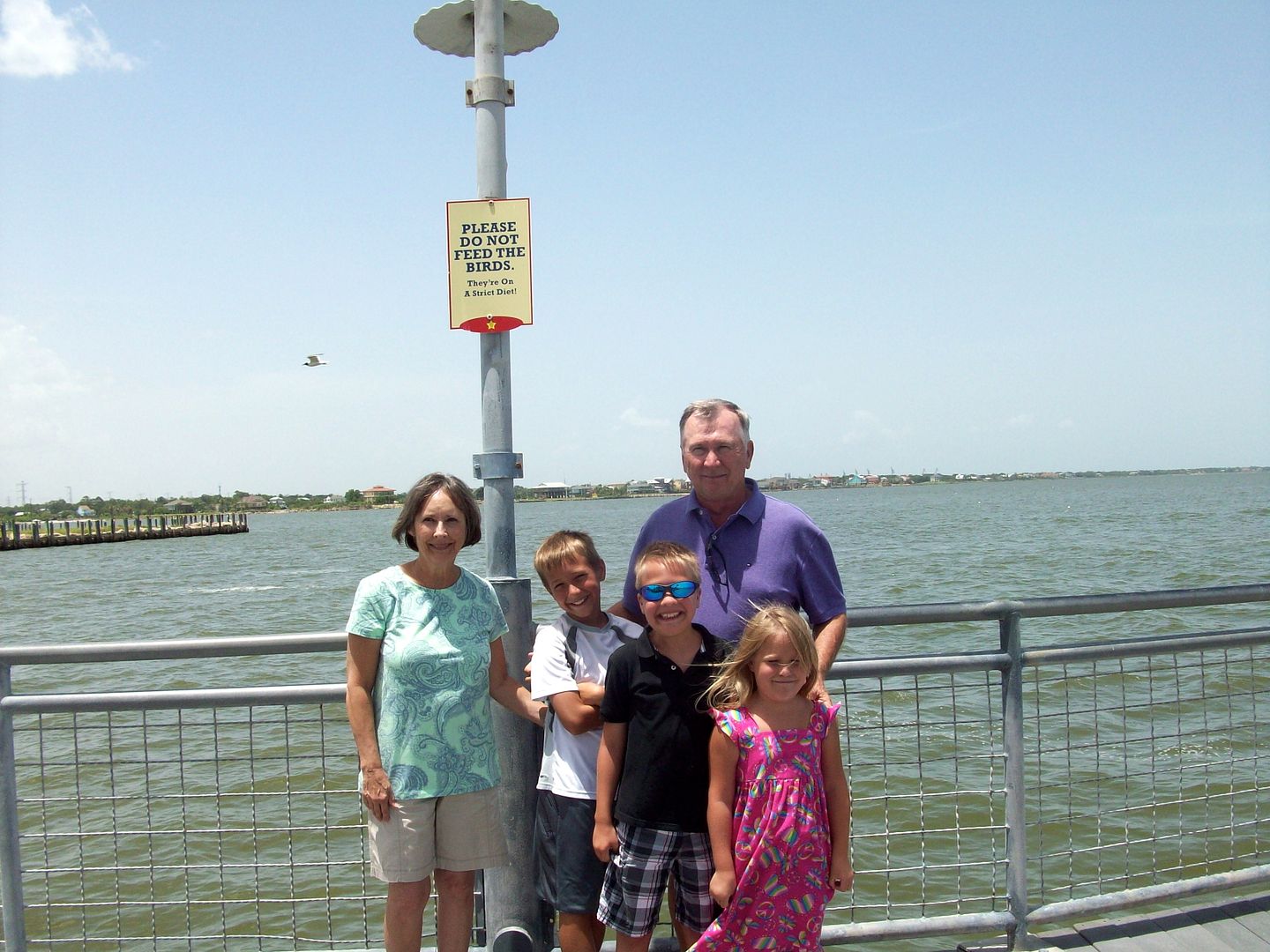 Sean's parents arrived that morning, and we decided to go to Kemah Boardwalk for lunch.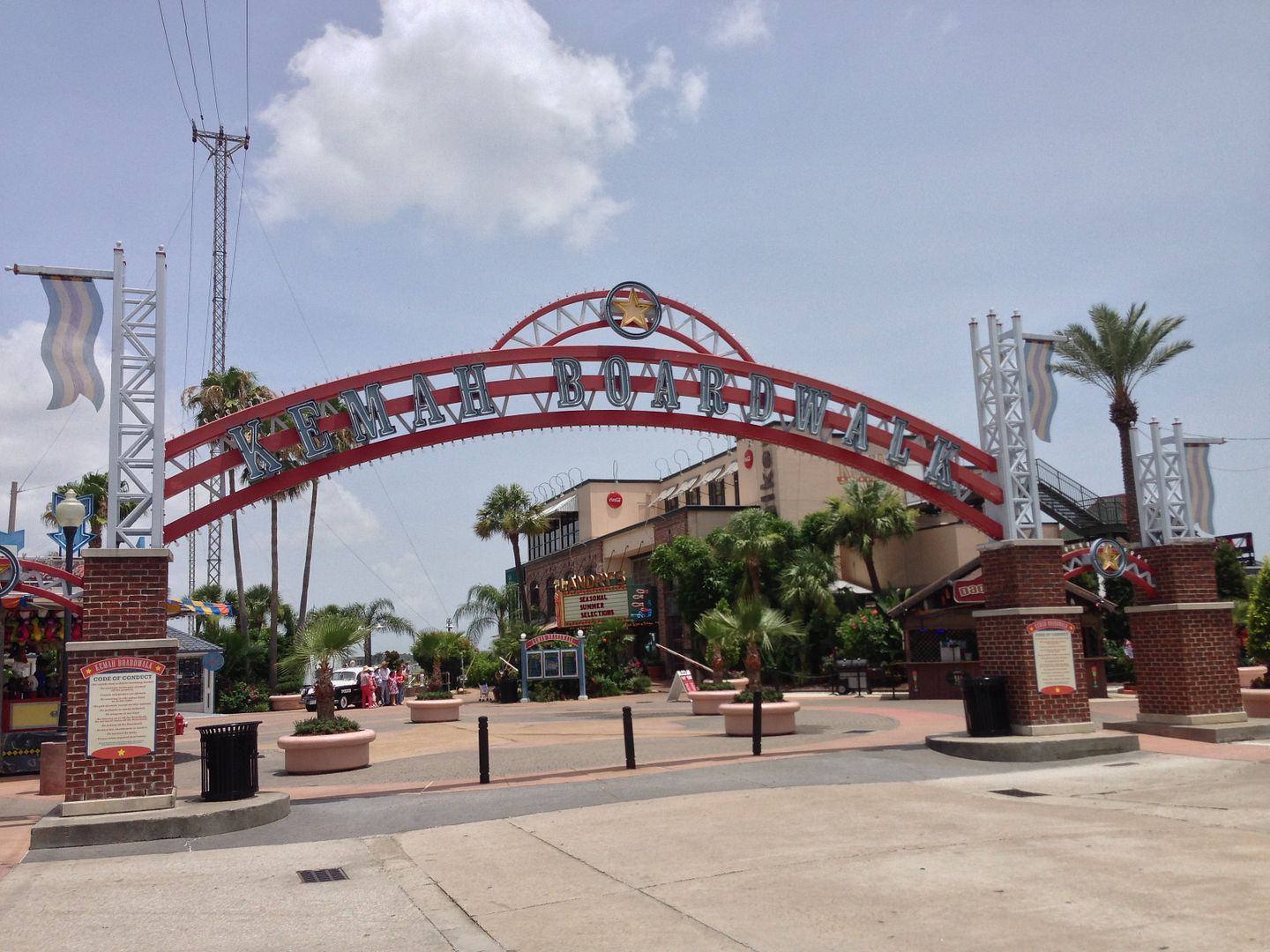 It was such a beautiful, fun place to take the littles.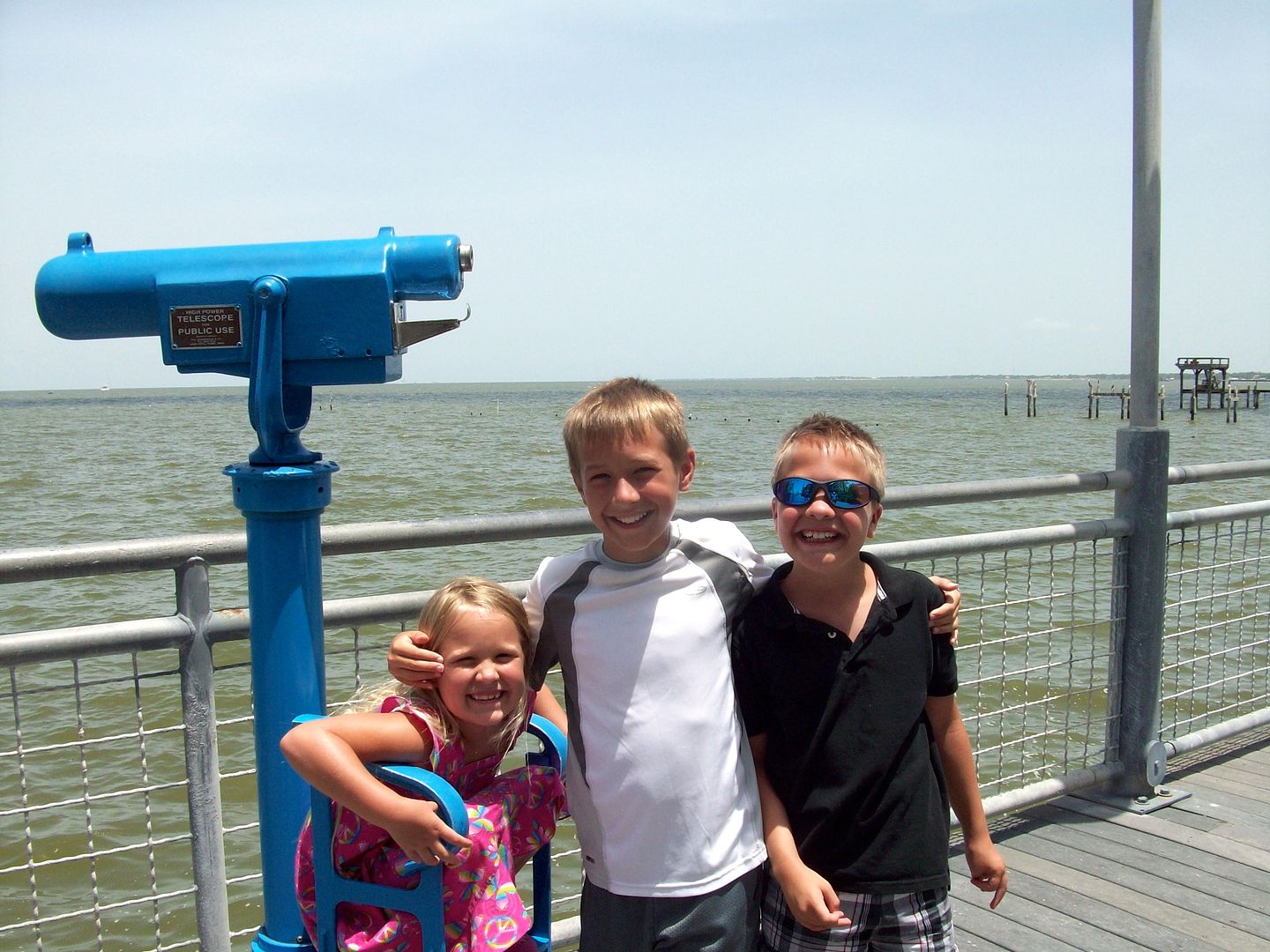 They enjoyed playing some games,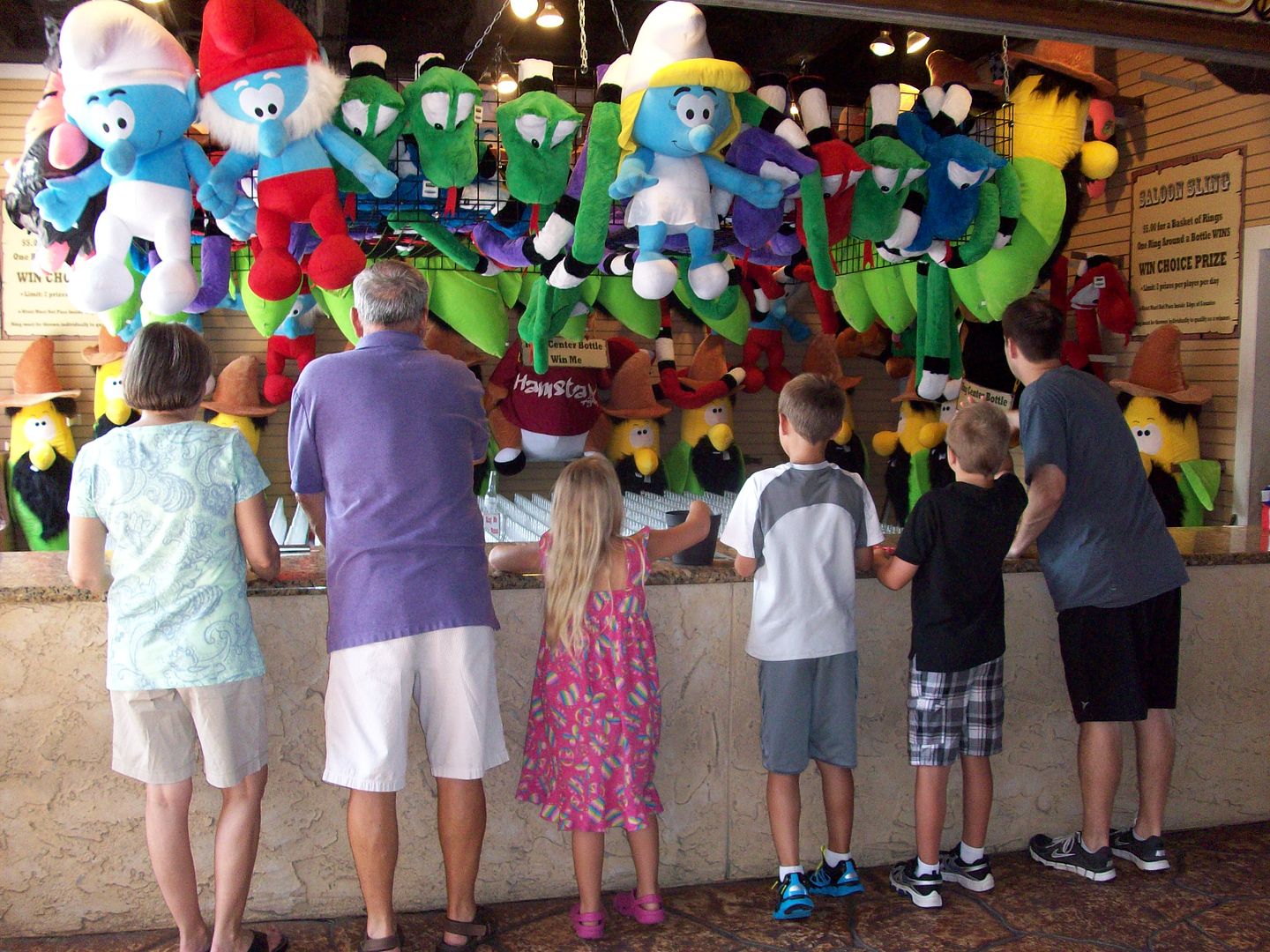 watching the boats,
feeding the birds,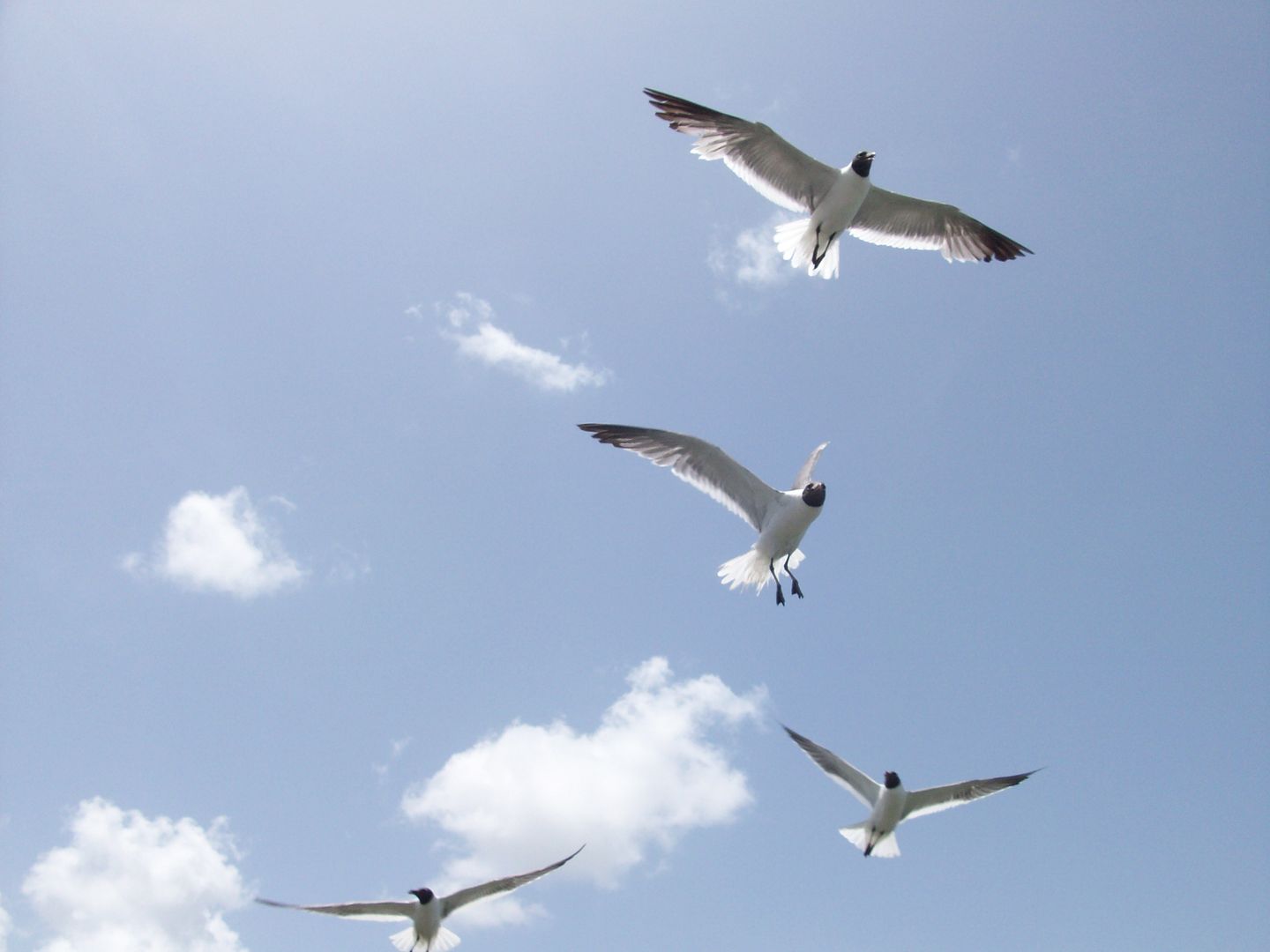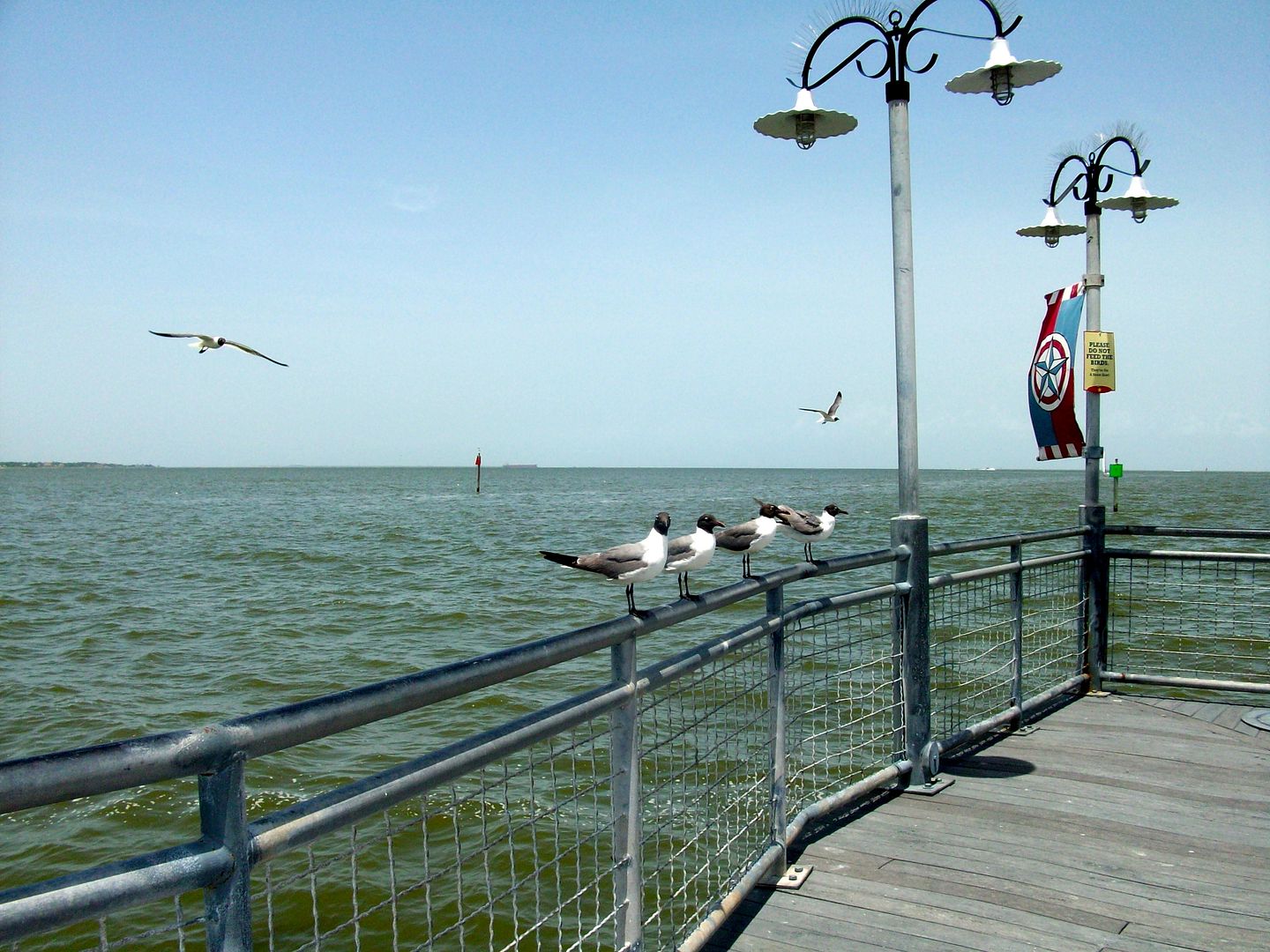 and enjoying the scenery.
While we were there, we had lunch at Bubba Gump.  It was delicious, and the service was honestly spectacular.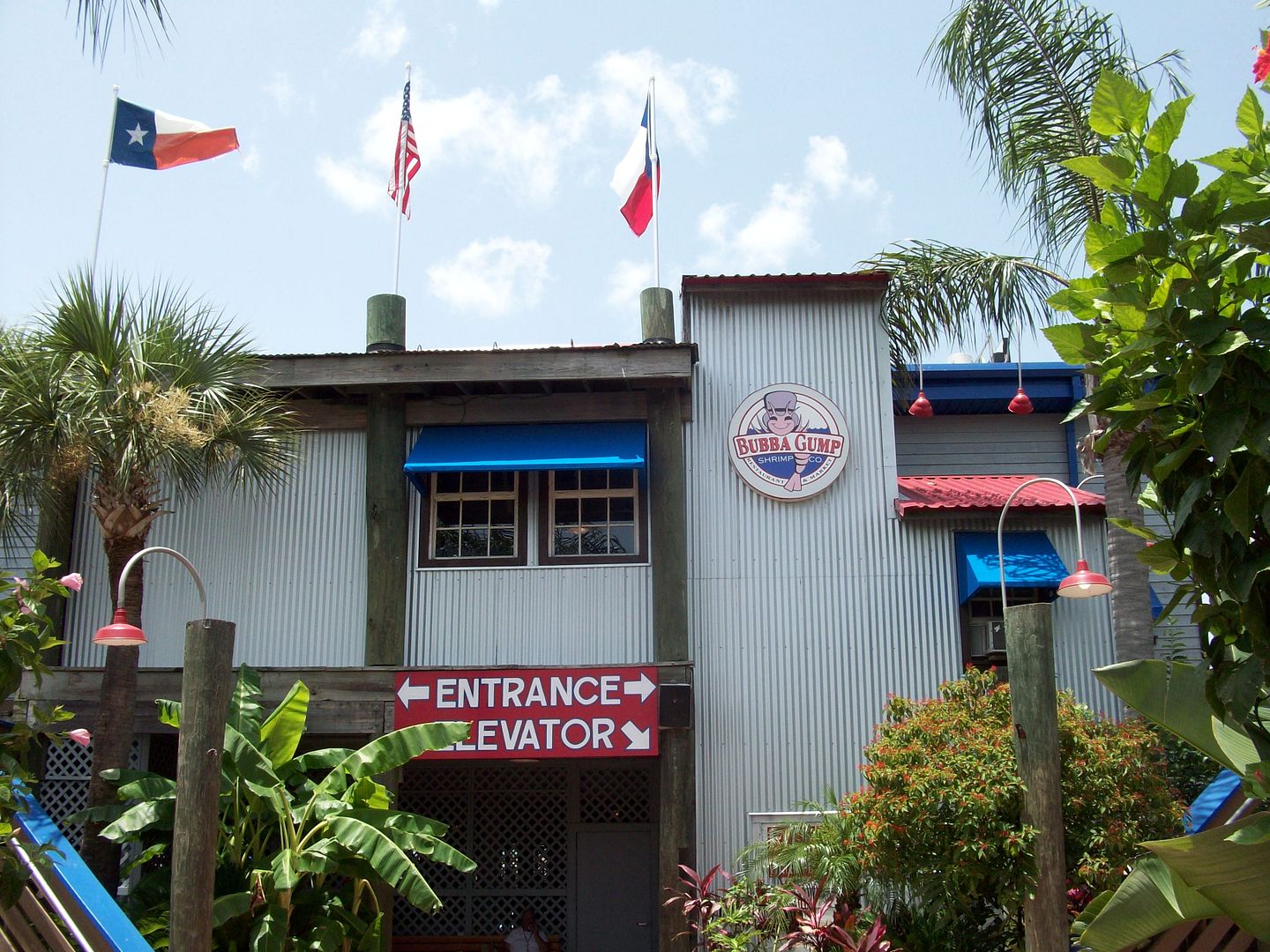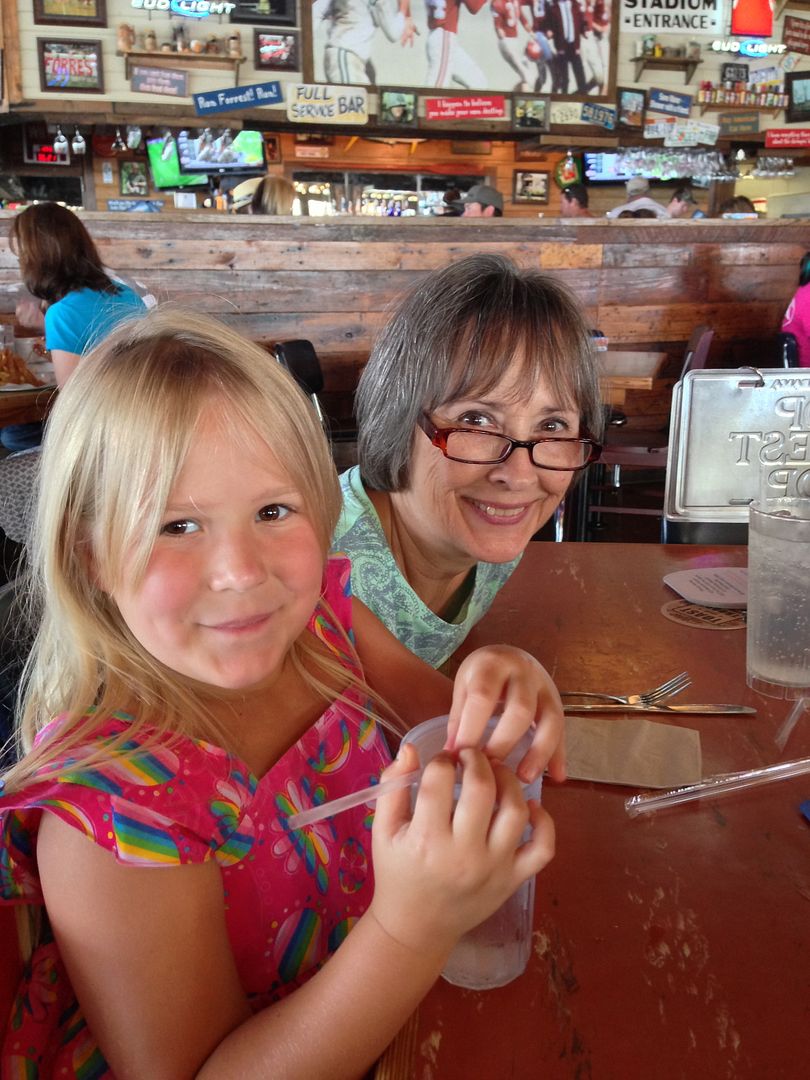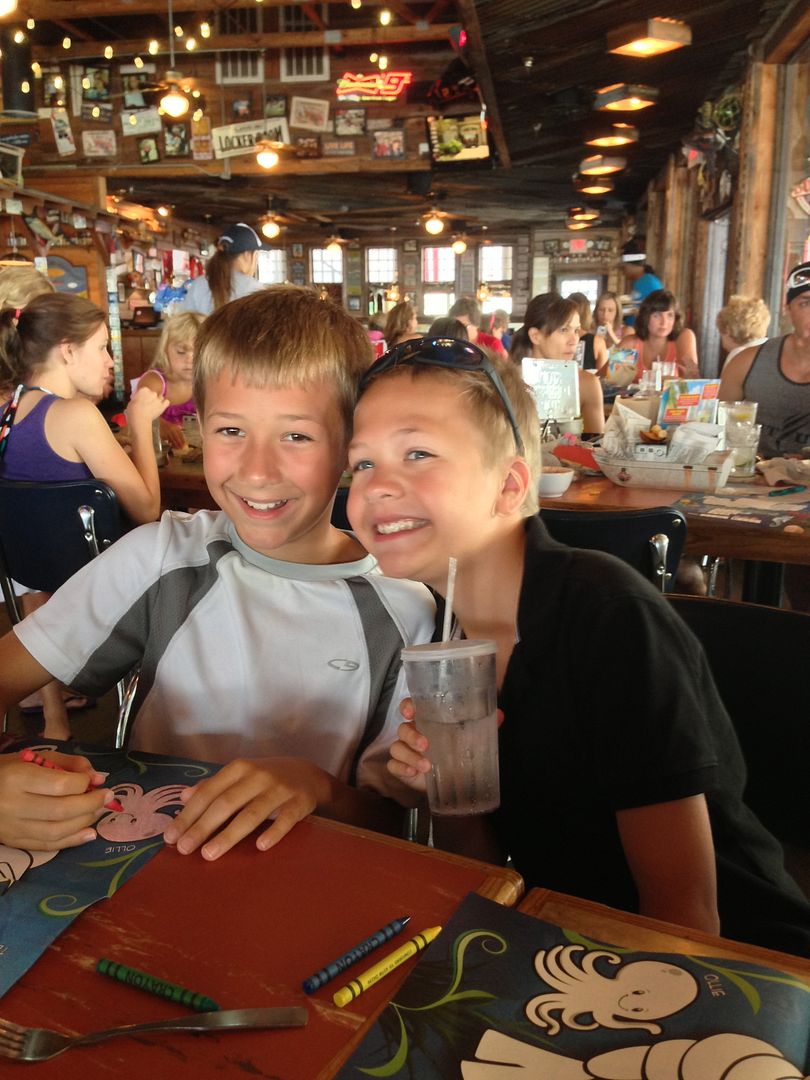 As an added bonus, it prompted Sean to want to make us some homemade gumbo the next weekend.  It was absolutely delicious!
Kemah Boardwalk – Recipe: Sausage, Chicken, and Scallop Gumbo
Ingredients
1 pound smoked sausage, cut into 1/4 inch rounds
1/2 cup vegetable oil
3 bone-in chicken breasts, cooked and shredded
2/3 cup all-purpose flour
2 cups chopped onion
1/2 cup chopped green onions
2/3 cup green bell pepper, finely chopped
2 tablespoons chopped fresh parsley
1 tablespoon minced garlic
1 pound scallops
8 cups water
salt to taste
ground black pepper to taste
1/8 teaspoon cayenne pepper
1 teaspoon dried thyme
2 bay leaves
file powder
Instructions
In a medium skillet, brown the sausage over medium heat. Remove from pan, and drain on paper towels to remove some of the fat. Discard fat in pan.
In a large skillet, heat vegetable oil over high heat.
Make a roux by whisking flour into the hot vegetable oil. Turn heat down to low. Continue cooking flour and oil mixture, stirring constantly, until it reaches a dark brown color. This may take 30 to 45 minutes; the darker the roux, the better the final gumbo.
When the roux is a dark brown color, quickly add the sausage, onion, green onion tops, green pepper, parsley, and garlic. Cook over low heat until the vegetables are wilted, about 10 minutes, stirring constantly.
Stir in 2 cups water and spices. Add chicken. Add rest of the water slowly. Bring mixture to a boil, and reduce heat. Simmer for about 45 minutes.
Add scallops to gumbo; cook for about 8 to 10 minutes more. Remove bay leaves. Taste, and adjust seasoning.
Serve gumbo in deep bowls. Sprinkle file powder over individual servings, and stir in.
http://cookingformykids.com/2013/07/15/kemah-boardwalk-recipe-sausage-chicken-and-scallop-gumbo/
Slightly adapted from
Merwin's Shrimp Gumbo.