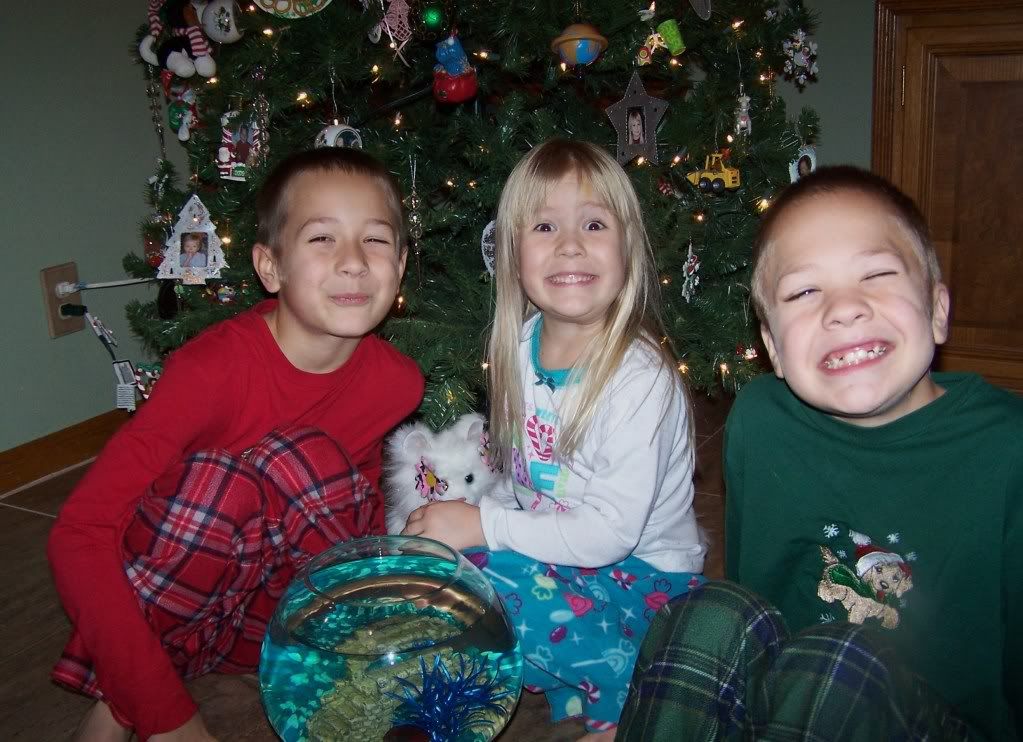 The littles wrote letters to Santa to leave under the tree.  Gabriel wrote his and helped Summer write one, too.  I was so proud of them.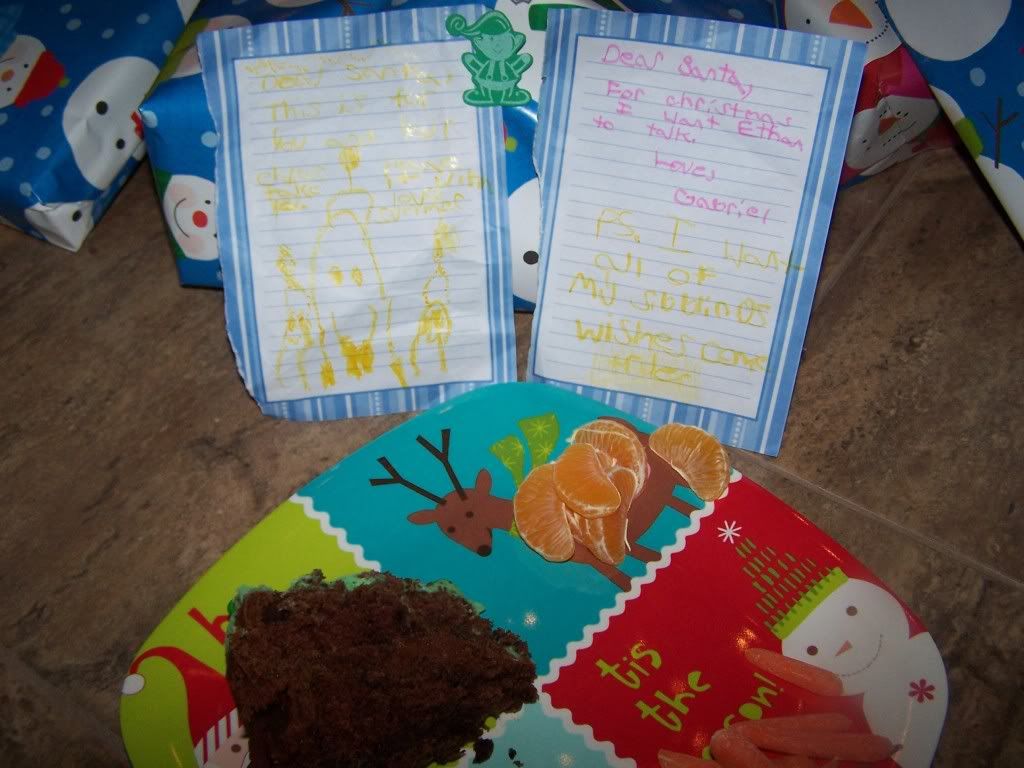 And, when they found the letter that Santa wrote to them, the reaction was priceless.  Sean and I were so proud as all present opening halted while Gabriel read the letter to everyone.  It was a touching moment, one that this momma captured through tears in my eyes.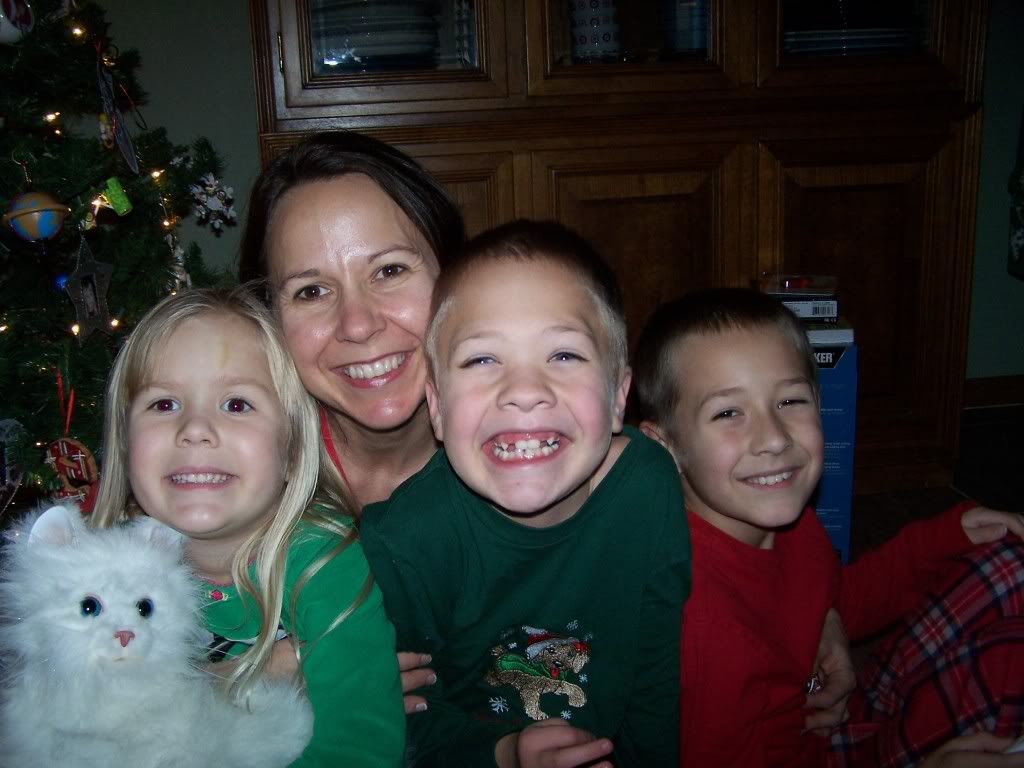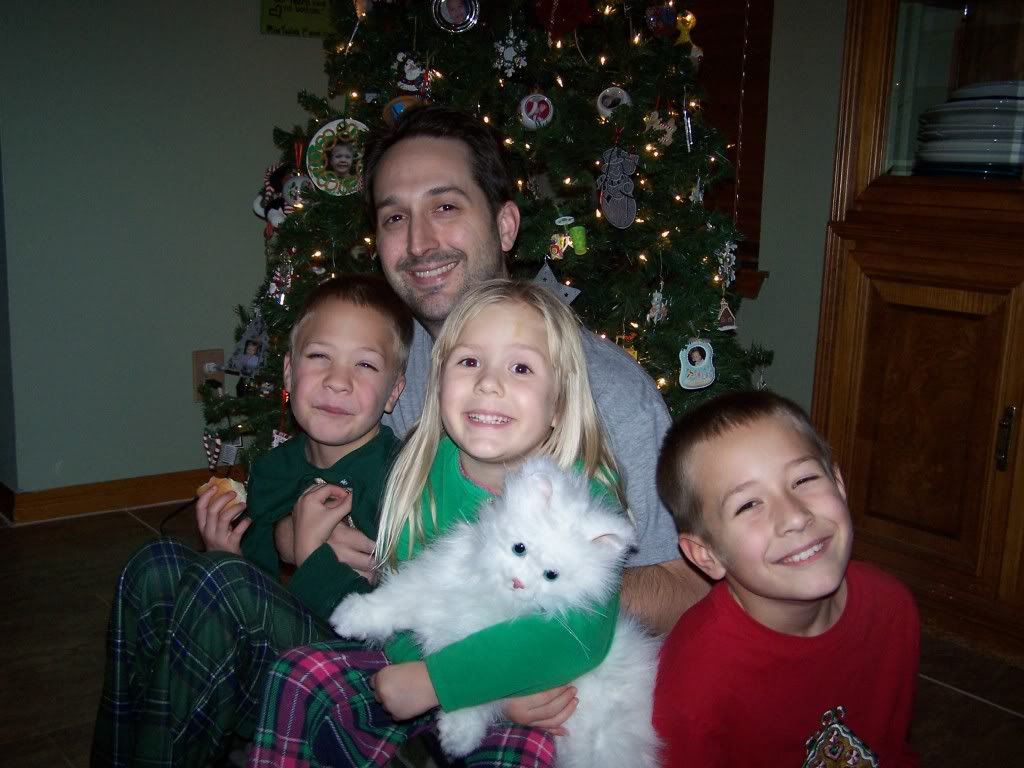 Gabriel's Letter to Santa:
Dear Santa,
For Christmas, I want Ethan to talk. 
Love, Gabriel
P.S. I want all of my siblings wishes to come true.
Summer's Letter to Santa:
This is for you and your elves.  Please take it with you.
Love, Summer
(Gabriel wrote the words for her, and she drew the picture herself.)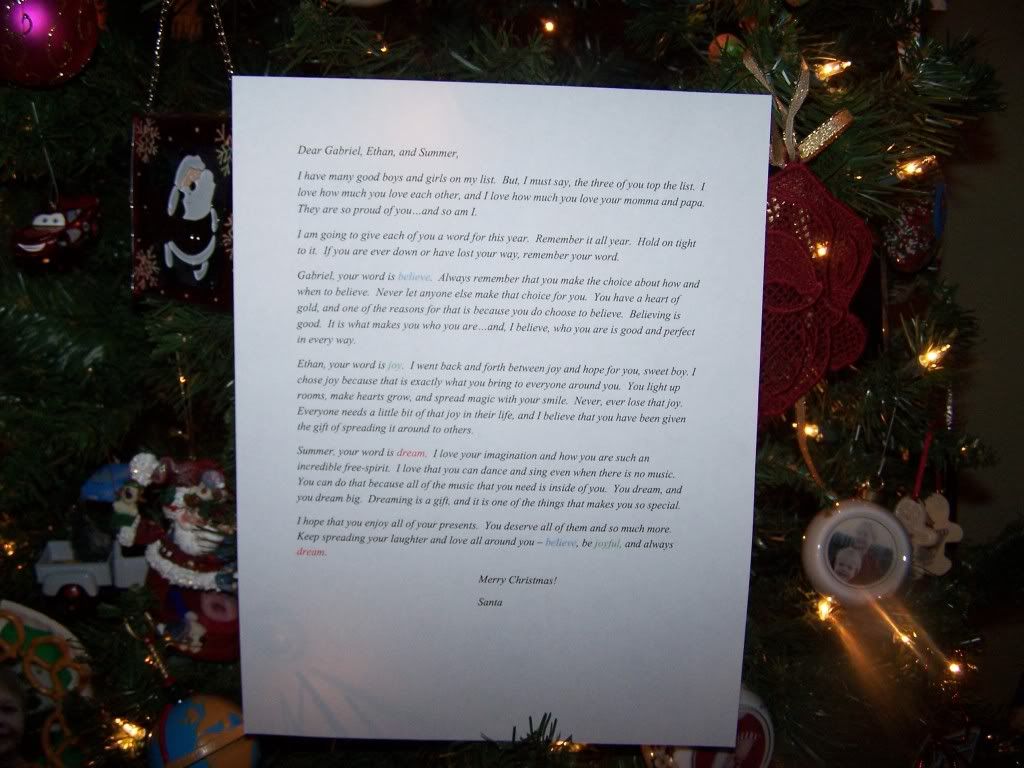 Santa's Letter to the Littles:
Dear Gabriel, Ethan, and Summer,
I have many good boys and girls on my list.  But, I must say, the three of you top this list.  I love how much you love each other, and I love how much you love your momma and papa.  They are so proud of you…and so am I.
I am going to give each of you a word for this year.  Remember it all year.  Hold on tight to it.  If you are ever down or have lost your way, remember your word.
Gabriel, your word is believe.  Always remember that you make the choice about how and when to believe.  Never let anyone else make that choice for you.  You have a heart of gold, and one of the reasons for that is because you do choose to believe.  Believing is good.  It is what makes you who you are…and, I believe, who you are is good and perfect in every way.
Ethan, your word is joy.  I went back and forth between joy and hope for you, sweet boy.  I chose joy because that is exactly what you bring to everyone around you.  You light up rooms, make hearts grow, and spread magic with your smile.  Never, ever lose that joy.  Everyone needs a little bit of that joy in their life, and I believe that you have been given the gift of spreading it around to others.
Summer, your word is dream.  I love your imagination and how you are such an incredible free-spirit.  I love that you can dance and sing even when there is no music.  You can do that because all of the music that you need is inside of you.  You dream, and you dream big.  Dreaming is a gift, and it is one of the things that makes you so special. 
I hope that you enjoy all of your presents.  You deserve all of them and so much more.  Keep spreading your laughter and love all around you – believe, be joyful, and always dream.
Love, Santa