We continued our quest to get our backyard into shape this weekend.  Sean and I have decided to take it all in baby steps.  Rake – check.  Sand box – check.
So, on Saturday, we decided to continue checking off boxes on our backyard to-do list.  The trampoline has needed maintenance for awhile.
Sean replaced the net and added new foam poles.  It looks new.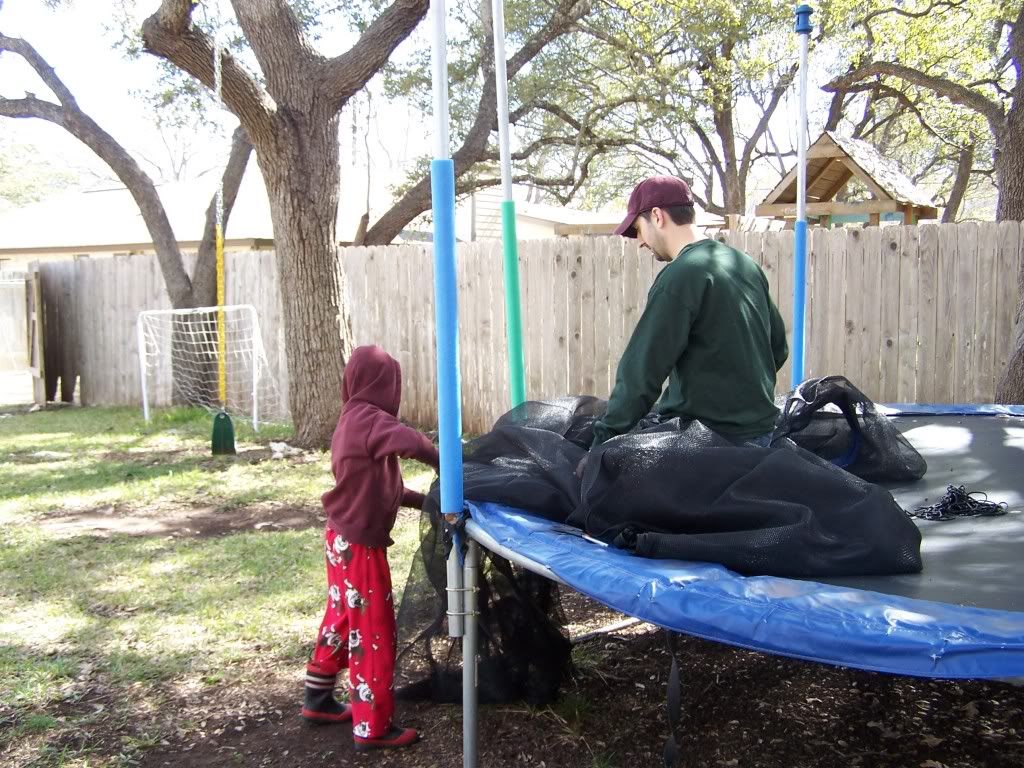 Gabriel was confined to the house reading a book while we worked because he has been under the weather.
But, Summer and Ethan happily pitched in.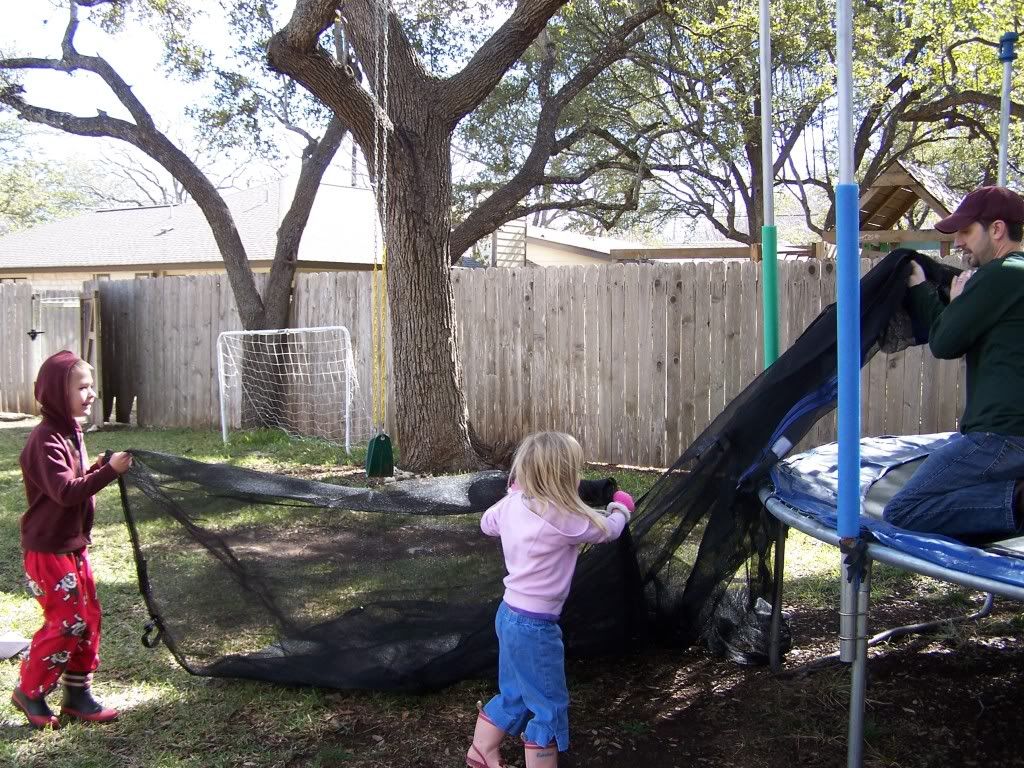 While Summer tried her hand at reading the instructions,
Ethan was telling Summer all about the rules. It was absolutely priceless to hear. The words were not clear. But, he knew where the rules were posted, that they were in-fact rules, and that it was very important for him to share them with Summer.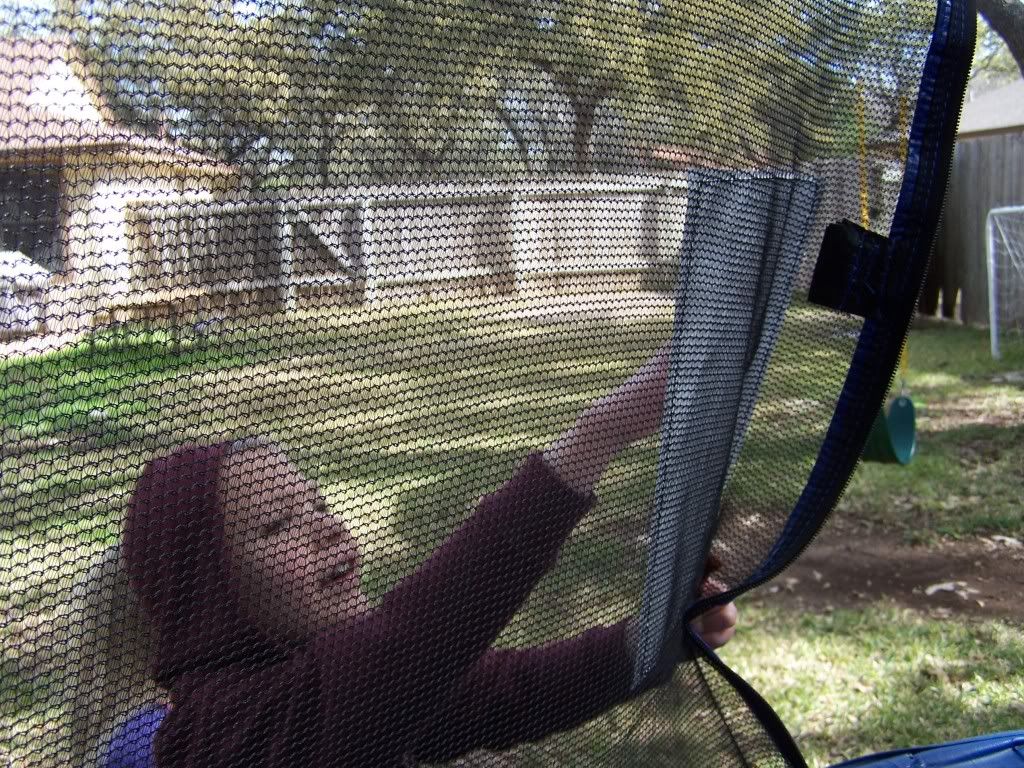 Maintain trampoline – check.
The littles thought that they had hit the trampoline fun jackpot.  Even though they had happily played in it while it was needing a tune-up, they played with much more vigor and glee on Saturday and Sunday.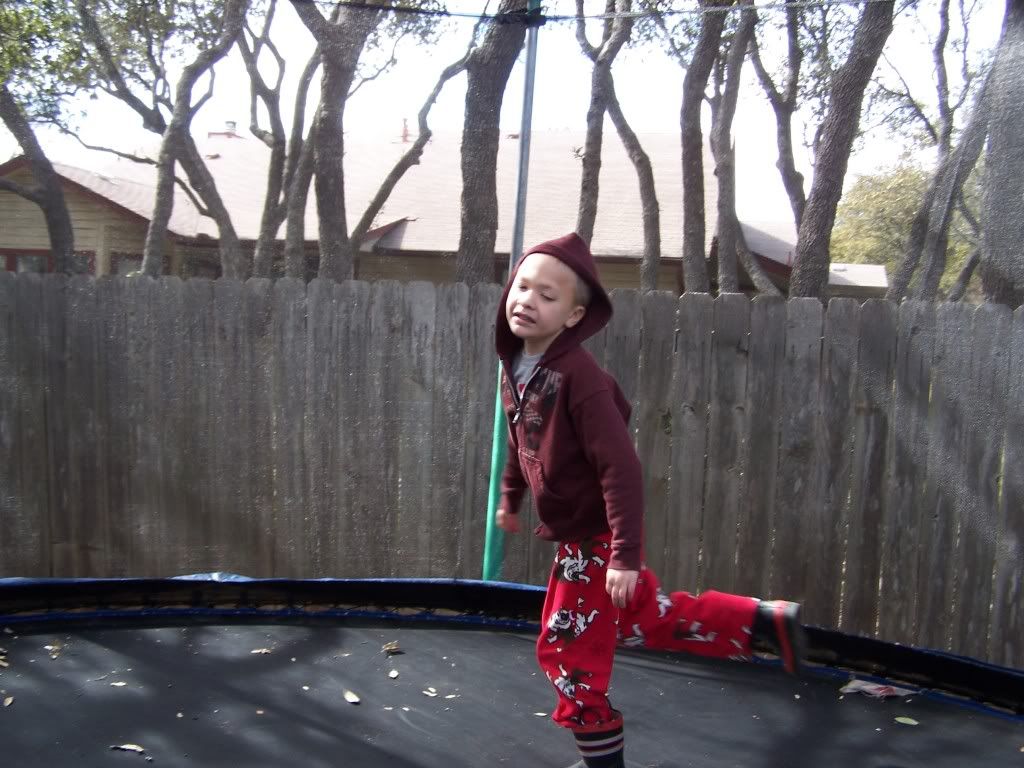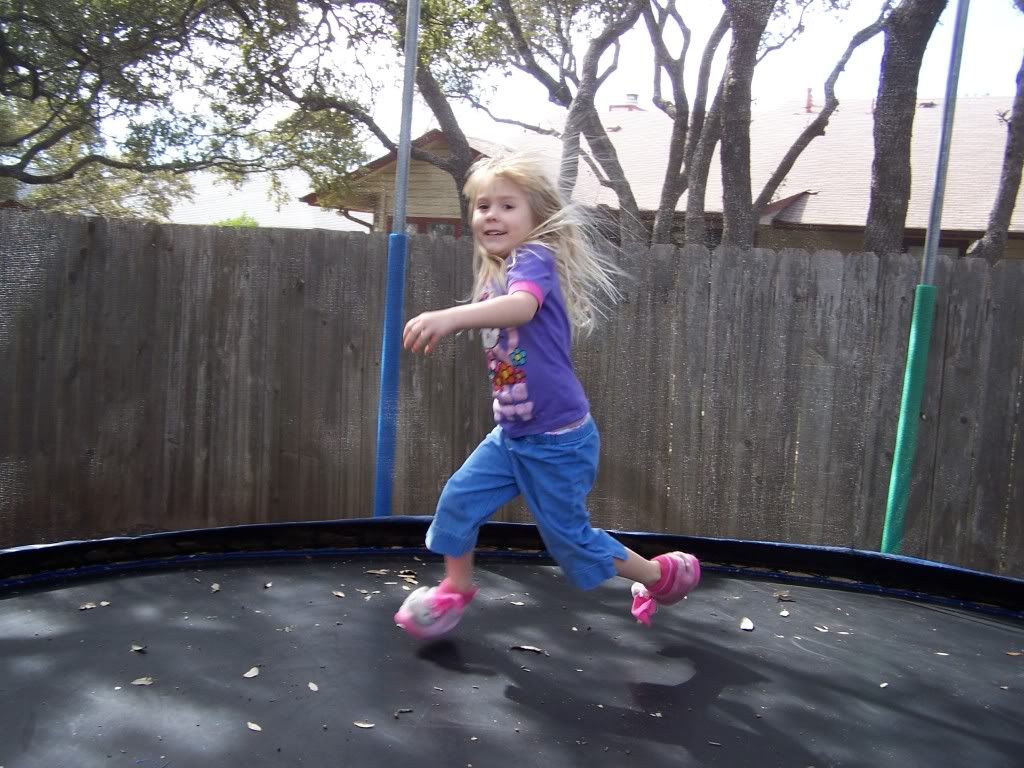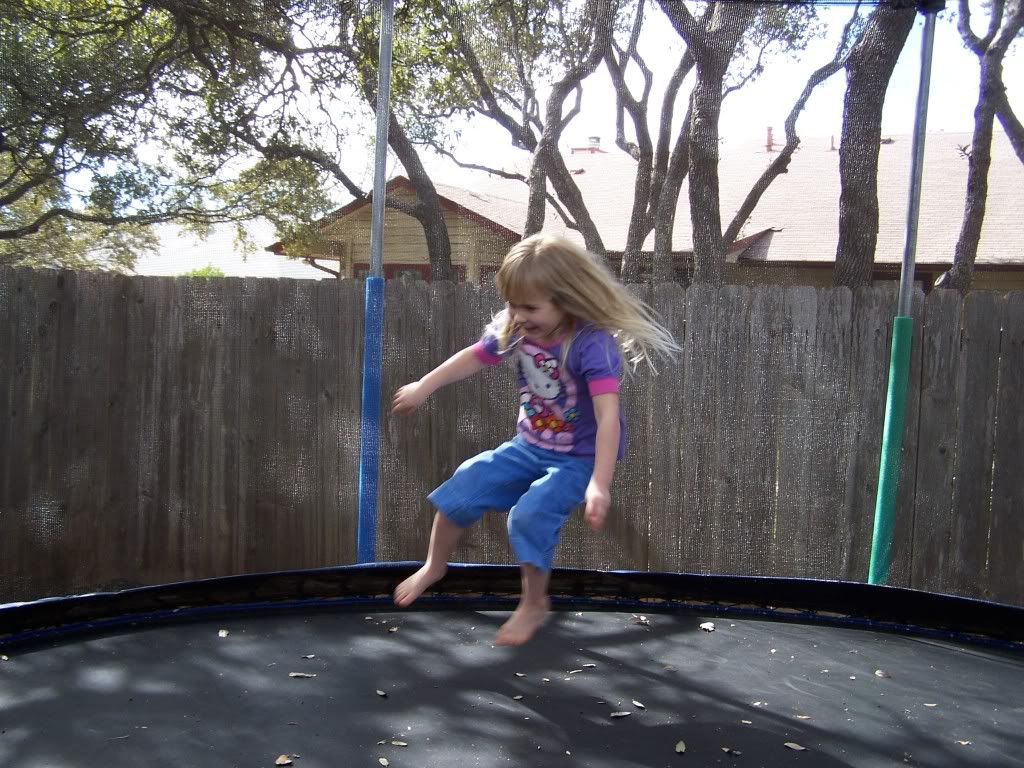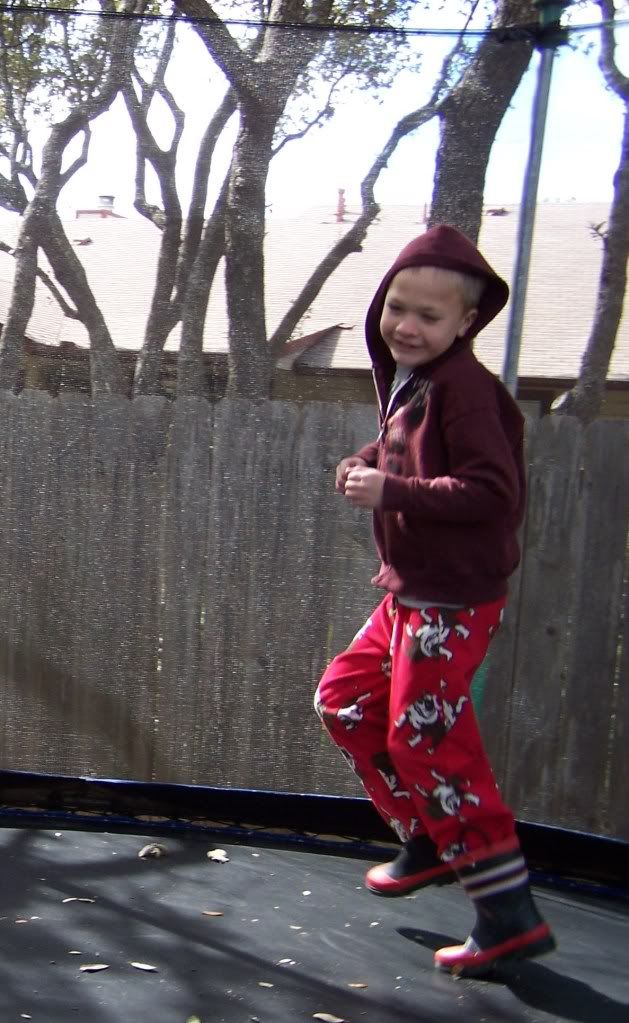 And, once it was all ready, we let Gabriel jump and get some Vitamin D.  We could not let him miss out of on the fun.  My mother always told me that getting moving was part of the healing process.  Watching Gabriel jump and play with his siblings made me believe it.  He does not feel 100% yet, but I do believe that the fresh air and activity was good for him.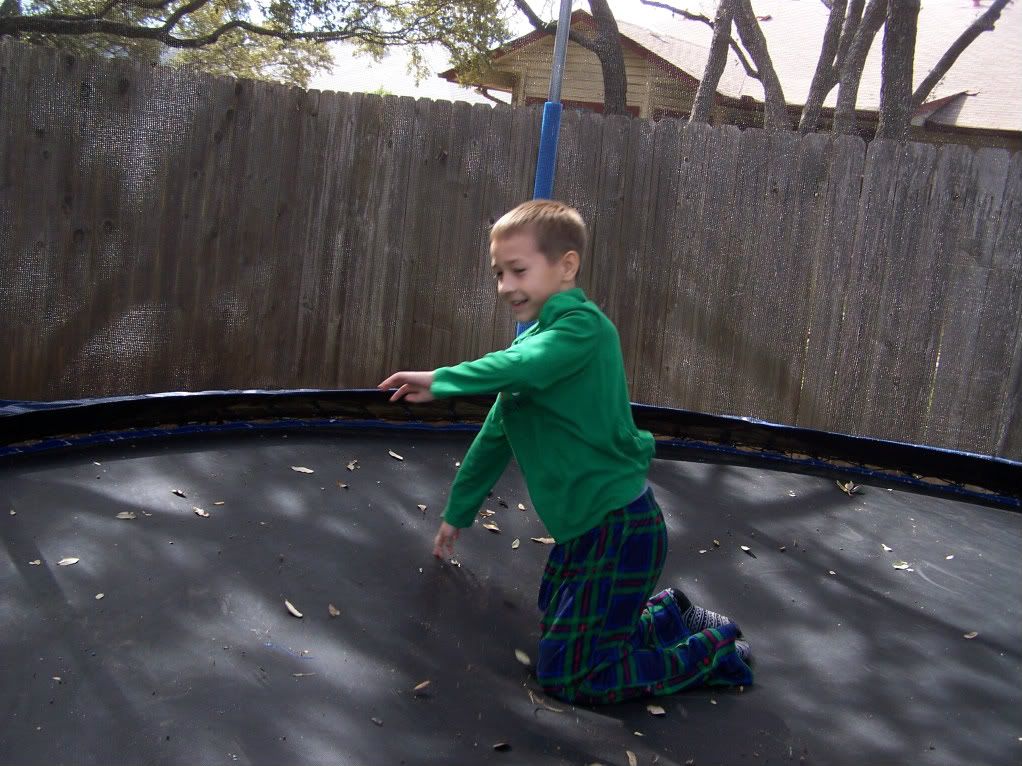 Just like this chili dogs were good for the whole family on Saturday night.  When I saw the Gourmet Chili Dogs on Bev Cooks, I immediately pinned the recipe.  While I am not a huge fan of normal hot dogs, Bev's chili dogs were calling my name.   I changed them up slightly based on what I had in the pantry and what I knew my family would like.  And, they did not disappoint.  We loved them.
Speaking of love…I adore Bev's blog.  She is funny, she posts amazing recipes, and she takes beautiful pictures.  She has the whole package over at Bev Cooks.  Stop by for a visit.  You will be happy that you did.  And, happiness on a Monday is a very, very good thing.
Not Just Another Chili Dog
Ingredients
For the Chili:
2 Tbs extra-virgin olive oil
1 medium yellow onion, finely diced
4 cloves garlic, minced
1 tsp crushed red pepper flakes
2 Tbs. ground cumin
2 Tbs. chili powder
2 Tbs. sweet or smoked paprika
1 pound ground beef
1/2 cup red wine
1 (8 ounce) can tomato sauce
1 (14.5 oz) can black beans, drained and rinsed
1 (14.5 oz) can kidney beans, drained and rinsed
1 (7 ounce) can salsa verde
1 package frozen corn
2 Tbs. honey
2 Tbs. balsamic vinegar
1/2 cup water
Kosher salt, to taste
Ground black pepper, to taste
For the Chili Dogs:
2 pounds hickory smoked sausage (or 6 links)
6 hoagie rolls, brushed with melted butter
1 cup shredded cheddar cheese
Instructions
Preparing the Chili

In a large pot or dutch oven, heat the oil over medium-high.
Add the onions and garlic; saute 3 minutes.
Add the crushed red pepper, cumin, chili powder, and paprika; cook for another 1 minute
Add the ground beef, sprinkle in some salt and pepper, and cook until browned all over.
Pour in the red wine and cook 1 minute.
Add the tomato sauce, beans, salsa verde, corn, honey, vinegar, water and another pinch of salt and pepper.
Reduce heat to medium-low, cover and simmer for at least 1 hour.

Preparing the Sausage and Bread

Preheat oven to 350.
Slice the sausage into 6 links.
Bake for 10 minutes.
Change the oven to the broil setting, and broil for another 3 minutes.
Remove from oven.
While the sausage is broiling, brush the rolls with butter.
Broil for 1 1/2 minutes.
Remove from oven.

Putting it All Together

Place one sausage link on the roll.
Add a generous spoon full of the chili.
Top with cheese.
Enjoy!
http://cookingformykids.com/2012/01/30/for-love-of-the-trampoline-recipe-not-just-another-chili-dog/
Have a great week!
I shared this recipe at Beyer Beware, Delightfully Dowling, A Southern Fairytale, 11th Heaven, Mrs. Happy Homemaker, Make Ahead Meals, Frugal Antics and Add a Pinch.