As I mentioned, Sean and I celebrated our 12th wedding anniversary yesterday.  So, we celebrated it all weekend.
Sean and I celebrated together Saturday by going to dinner and a movie at one of our favorite places.  Thank you, Mother and Daddy, for making it possible.
Our actual anniversary was Sunday, and Sean cooked dinner for me.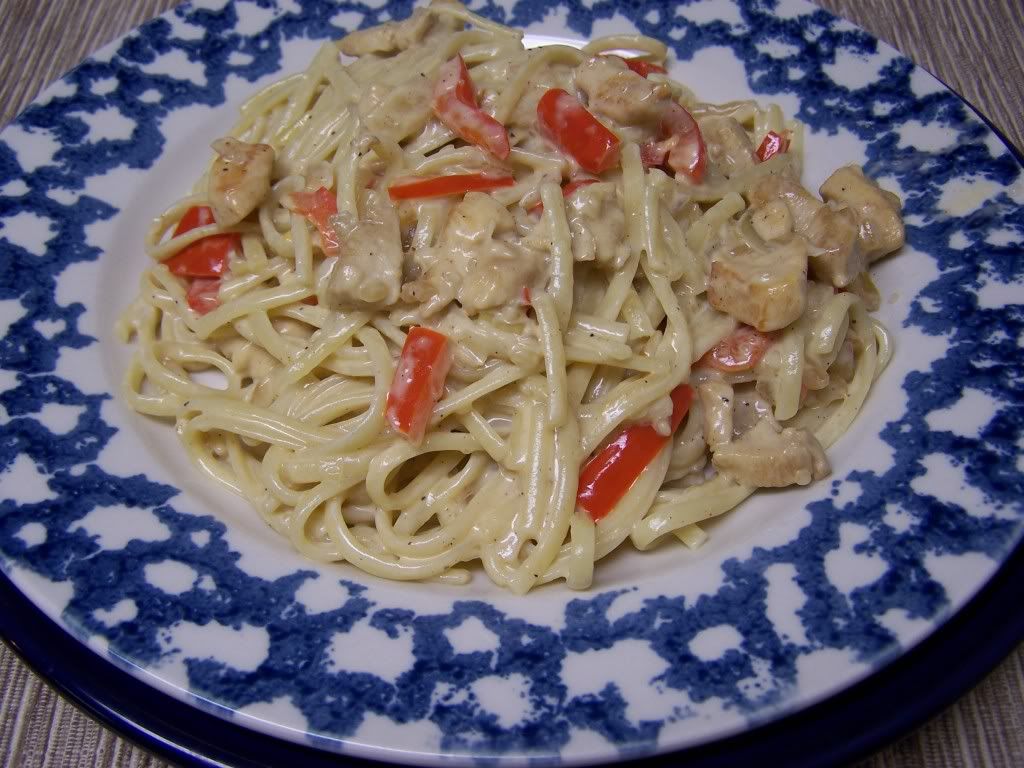 We toasted our anniversary as a family with 7-up and root beer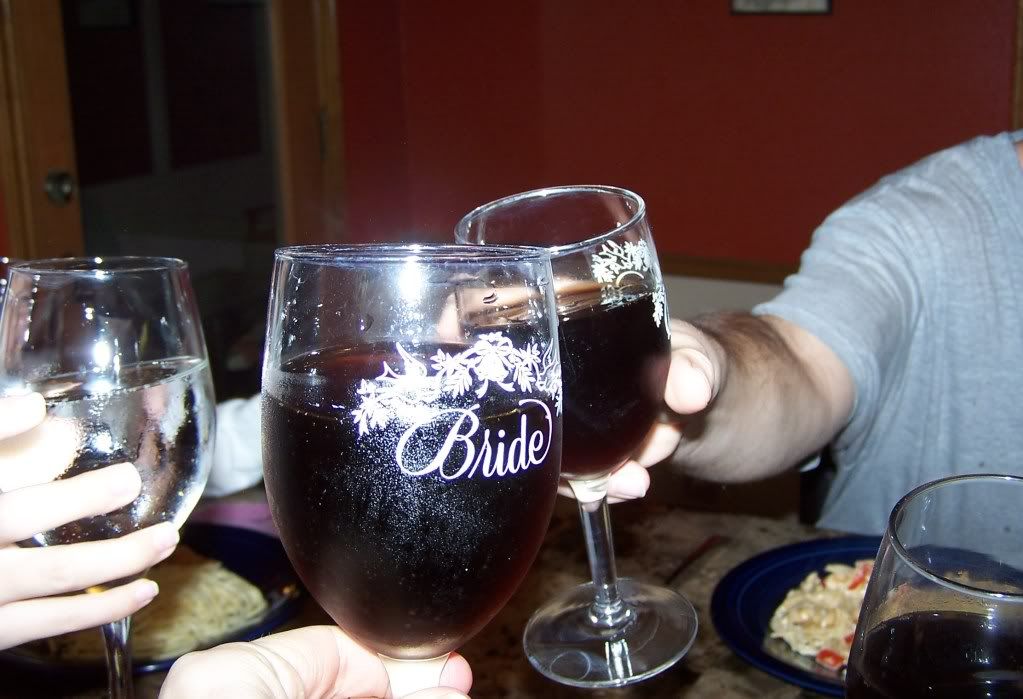 It is important to us that something as huge as a wedding anniversary is celebrated together as a family.  Sean and I started our family 12 years ago by being united together as one.  Then, we started the process of creating a bigger family with the birth of our first, second, and then third and final baby.  Our family blesses us each and every day, and we want our children to know how important our marriage, our family is to us.
In typical Summer fashion, she performed a post dinner song and dance for us.  As I was videoing it, I thought, "I could not re-create these moments if I tried."  They are precious and priceless.
Since Sean prepared an amazingly awesome dinner, I made him a Sweetheart Milkshake.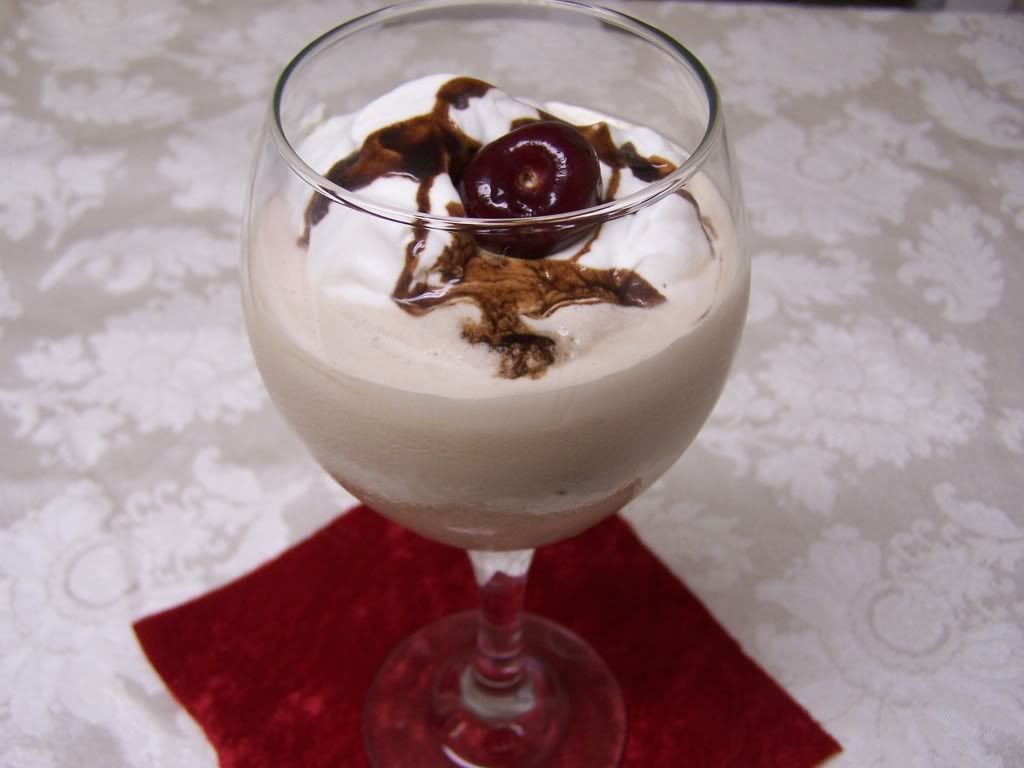 We ended the night by Sean being an amazing papa and husband.  He watched Scooby Doo with the littles while I retreated to another room to watch the Golden Globes.  Thank you, Sean!
It was a wonderful anniversary weekend.  We had a date night and a family celebration.  It was truly good and perfect in every way.
Just like this Cajun Chicken Pasta that I found on The Pioneer Woman's blog.  I have made it several times over the past couple of years.  But, I must admit that Sean's was the best one yet.  He is an amazing chef, and I love that he prepares delicious meals for me on special occasions.
Creamy Cajun Chicken Pasta
Ingredients
4 whole boneless, skinless chicken breasts, cut into cubes
2 teaspoons season salt
1 teaspoon cayenne pepper
1 pound linguini pasta
2 Tablespoons olive oil
2 Tablespoons butter
1 whole red bell pepper, seeded and sliced
1/2 whole yellow onion, diced
3 cloves garlic, minced
2 cups chicken broth
1/2 cup white cooking wine
1 cup whipping cream
1 tablespoon corn starch
Cayenne pepper, to taste
Freshly ground black pepper, to taste
Salt, to taste
Instructions
Cook pasta according to package directions. Drain.
Sprinkle 1 season salt and 1/2 teaspoon cayenne pepper over chicken breasts. Toss around to coat.
Heat 1 tablespoon oil and 1 tablespoon butter in a heavy skillet over high heat. Add half the chicken in a single layer; do not stir.
Allow chicken to brown on one side, about 1 minute. Flip to the other side and cook an additional minute. Remove with a slotted spoon and place on a clean plate.
Repeat with remaining chicken. Remove chicken, leaving pan on high heat.
Add remaining olive oil and butter. When heated, add peppers, onions, and garlic. Sprinkle on remaining 1 teaspoon season salt and 1/2 teaspoon cayenne pepper.
Cook over very high heat for 1 minute, stirring gently and trying to get the vegetables as dark/black as possible.
Remove all vegetables from the pan.
With the pan over high heat, pour in the cooking wine and chicken broth. Cook on high for 3 to 5 minutes, scraping the bottom of the pan to deglaze.
Reduce heat to medium-low and pour in cream and whisk in corn starch, stirring/whisking constantly.
Cook sauce over medium-low heat for a few minutes, until cream starts to thicken the mixture. Taste and add freshly ground black pepper, cayenne pepper, and/or salt to taste. Adjust taste/spiciness according to your family's preference.
Add chicken and vegetables to sauce, making sure to include all the juices that have drained onto the plate.
Stir and cook for 1 to 2 minutes, until mixture is bubbly and hot.
Add drained fettuccine and toss to combine.
http://cookingformykids.com/2012/01/16/family-celebrations-recipe-creamy-cajun-chicken-pasta/
Enjoy!
I shared this recipe at Delightfully Dowling, Homemaking Haven, Cooking with Karyn, Make Ahead Meals, Skip to My Lou, Frugal Antics, A Southern Fairytale and Add a Pinch.