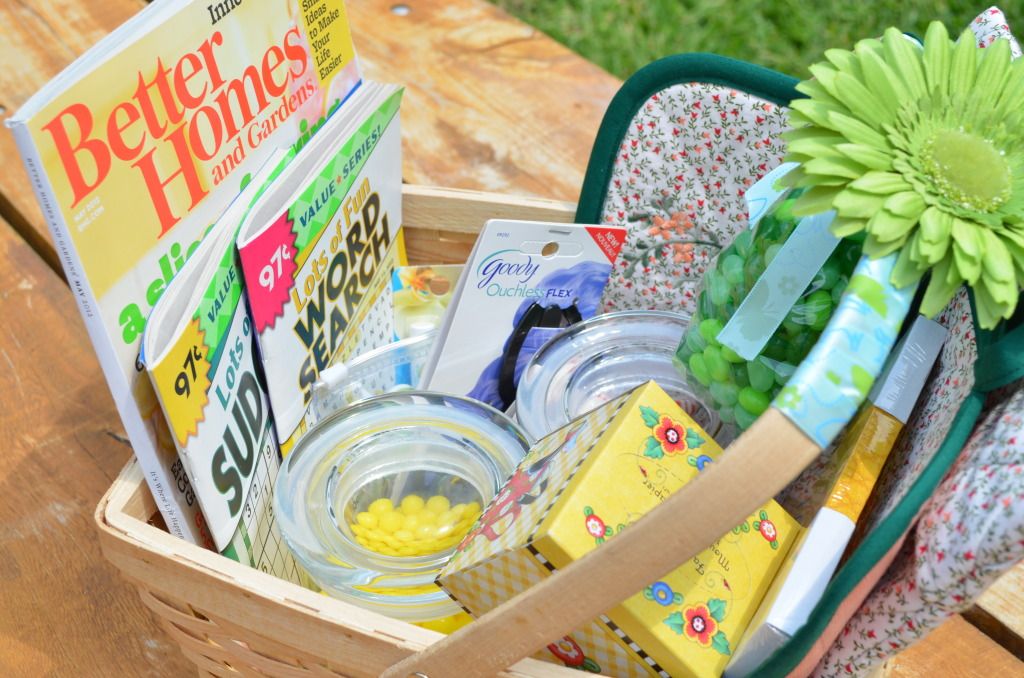 I love to do things for people.  It is something that I learned growing up, always watching my mom prepare meals for the sick or my dad build fence or mow lawns when neighbors needed a helping hand.  They always taught by example the simple truth that it is better to give than to receive.  And, I believe it.  There is so much joy in giving.
This week I had the opportunity to make some Brownie Muffins for a very special person in our life.  She was Gabriel's 2nd grade teacher last year, and she forever has a place in our hearts.  We truly love her.  So, when I looked on the calendar and saw that it was her birthday on Sunday, I knew that I would be baking her something to take to her at school on Monday.
I loved walking into her classroom and seeing the smile on her face when she realized that, even though Gabriel is not in her class this year, I still remembered her birthday.  It filled my heart with complete joy.
We also put together a gift basket for another very special person on Monday.  Ethan's speech therapist is having surgery next week.  Since I am not sure that she will be up for visitors, I wanted to do something for her before her surgery.  We put together a little post-surgery basket for her.
We added some magazines,
candy to eat or suck on because the medicine often causes nausea and/or dry mouth,
some beauty items because it is nice to feel pretty when you are not feeling your best,
and some homemade baking items from my mom – potholders and a tater baker.
Summer added the final touches by making a paper flower to put in the basket.  It was my absolute favorite part because I love that she is learning by example, just as I did from my mother and daddy.  She and Ethan were so excited to give the basket to Ms. Brooke.
When we gave her the basket yesterday, she smiled the most genuine, surprised smile.  It made me so happy.  She has done so much for Ethan, for our family, and the basket was just one small thing that I could do for her to make her feel special as she is headed into surgery next week.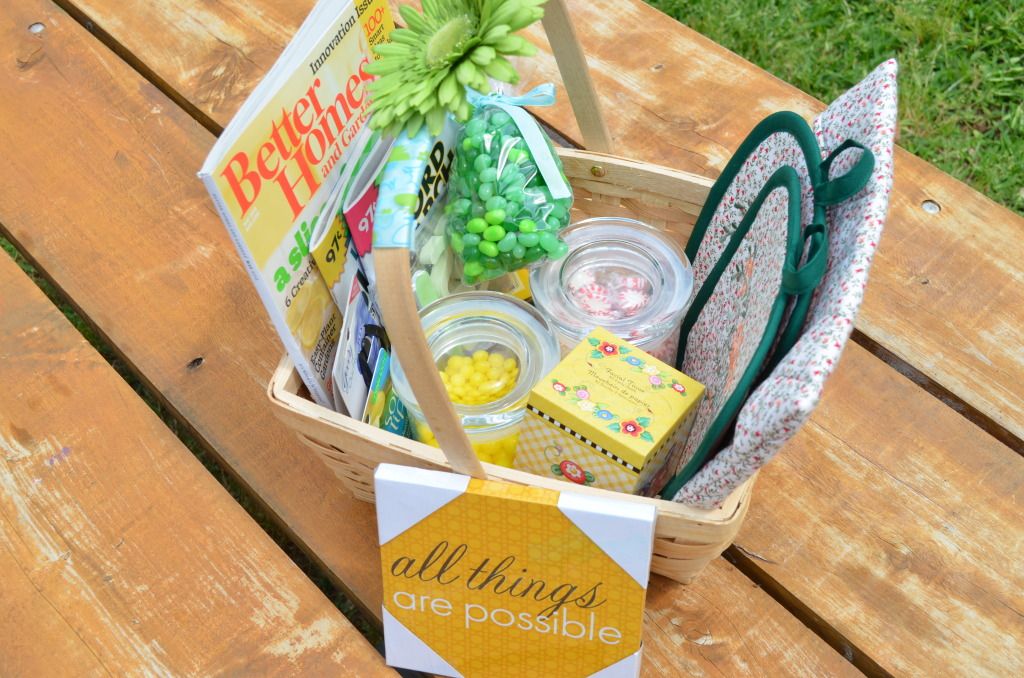 There is honestly nothing like the joy that comes from giving.  Acts of kindness make the world a happier place.
I linked up at the following: