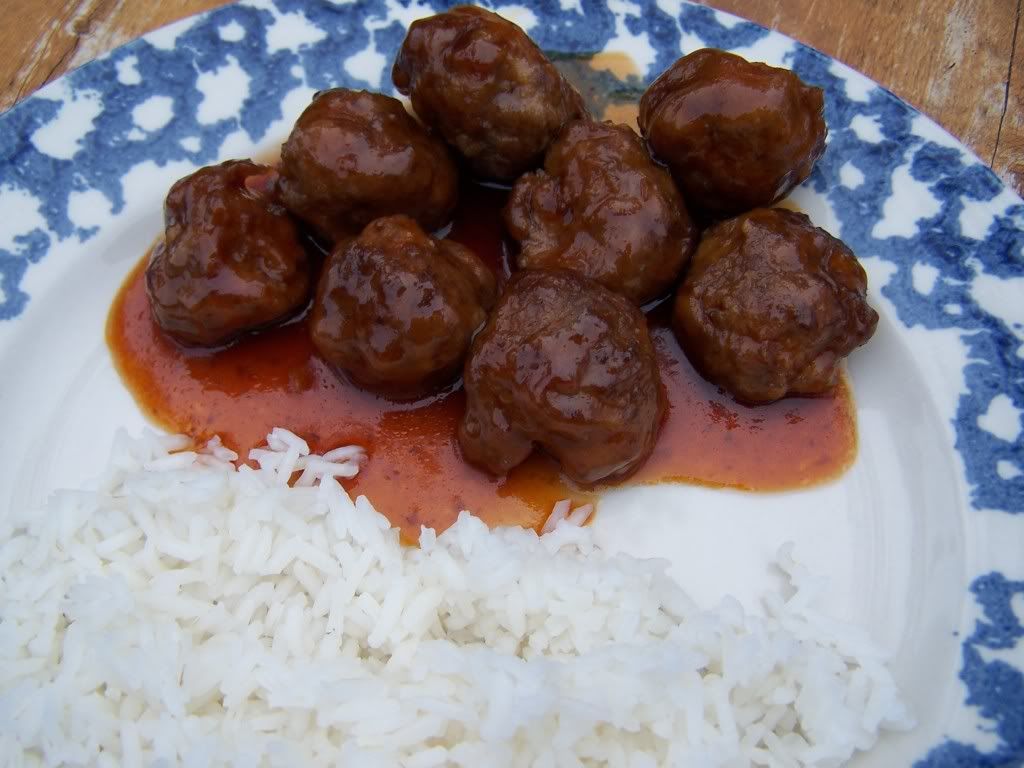 As I have mentioned before, I am not very crafty.  I try, but things do not always turn out as pretty for me as they do in the pictures.
But, because of Pinterest, I am trying to put together a handmade party for my sweet oldest boy, who is turning 9 this week.  He loves to read, so we are having him a Book-Themed party.  I knew what I wanted to do, and Pinterest answered the call.
I will let you know how it all turns out.
While trying new things is definitely good, sometimes it is nice to know in advance how something will turn out.  Last week when my sister requested Asian meatballs for her birthday, I knew exactly what she wanted.  I had made these Game Day Meatballs by Dine & Dish for her three years ago.  They were delicious then, and I knew that they would be perfect again.  And, we were not disappointed.  We did not have a single meatball leftover.
Ingredients
2 pounds ground beef
1 cup dry bread crumbs
3/4 cup milk
2 eggs
2 teaspoon Kosher salt
1 tablespoon oil
3 cloves garlic
1 1/2 cup ketchup
1 cup honey
1/2 cup soy sauce
Instructions
Preheat oven to 450 degrees.
Put meat in a bowl and break it up. Add in the bread crumbs, milk, eggs, and salt, and blend it together with your hands.
Shape meat mixture into one inch balls.
Place in a single layer on a jelly roll pan and bake about 10-12 minutes.
Remove from oven, and drain any extra grease off the meatballs.
Add oil to saucepan and sauté garlic until soft.
Add the ketchup, honey, brown sugar and soy sauce.
Bring to boil, stirring constantly.
Reduce heat, cover and simmer about ten minutes.
Add the meatballs to your sauce bring back to a boil and simmer uncovered for about 5 minutes, until sauce glazes meatballs.
Serve over/with rice.
http://cookingformykids.com/2012/02/28/a-crafty-birthday-party-recipe-asian-meatballs/
Enjoy!