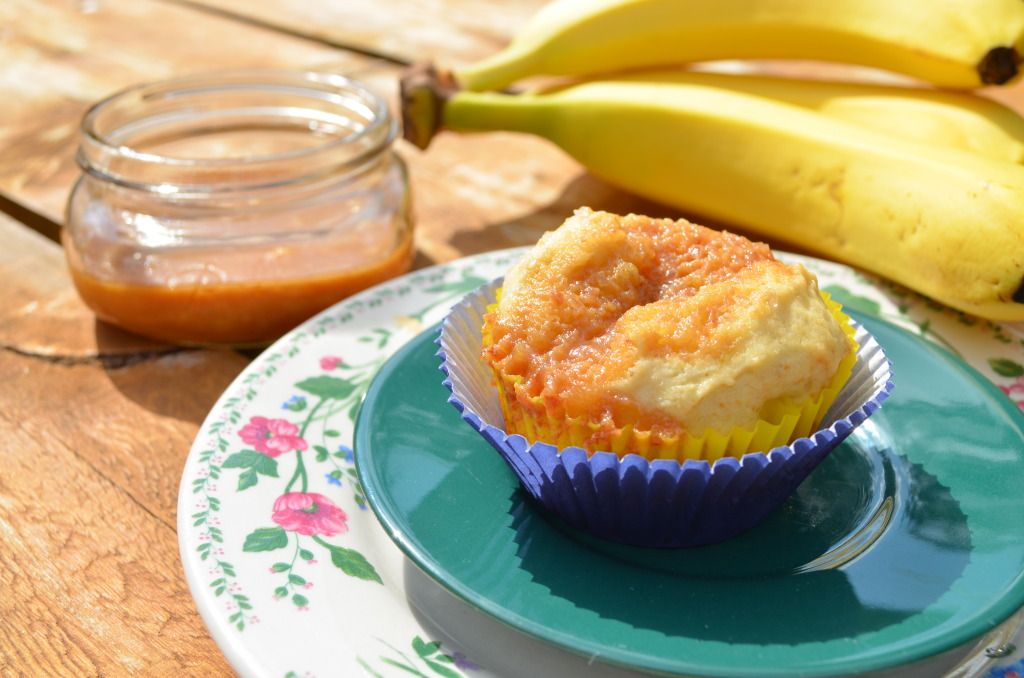 My nieces have a beautiful playscape in their backyard.  For Mother's Day, they decided to paint it, and they invited my littles to help.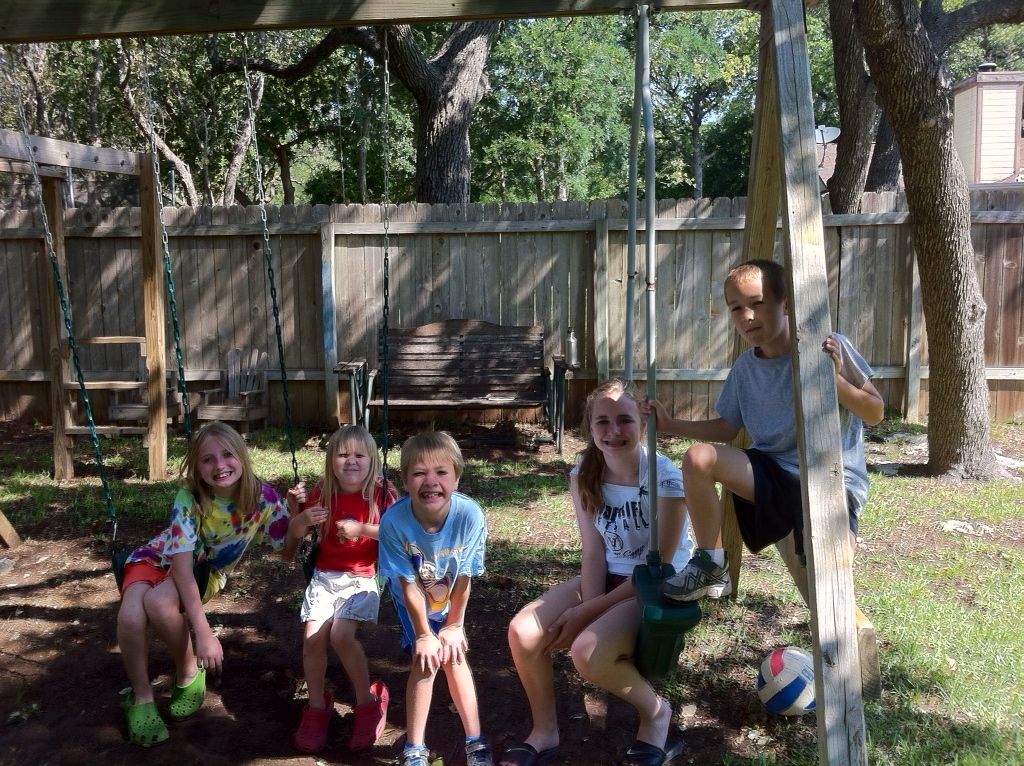 It was an exercise in patience because they started out with a plan, about 10 different colors, and very small paint brushes.  Grand things, however, always start off very small.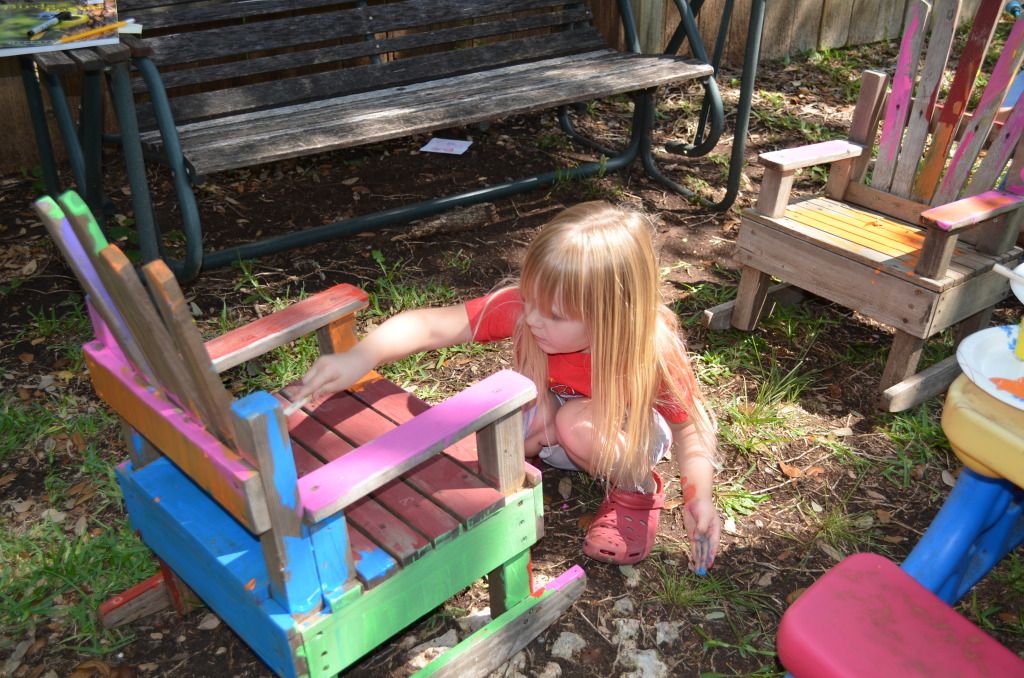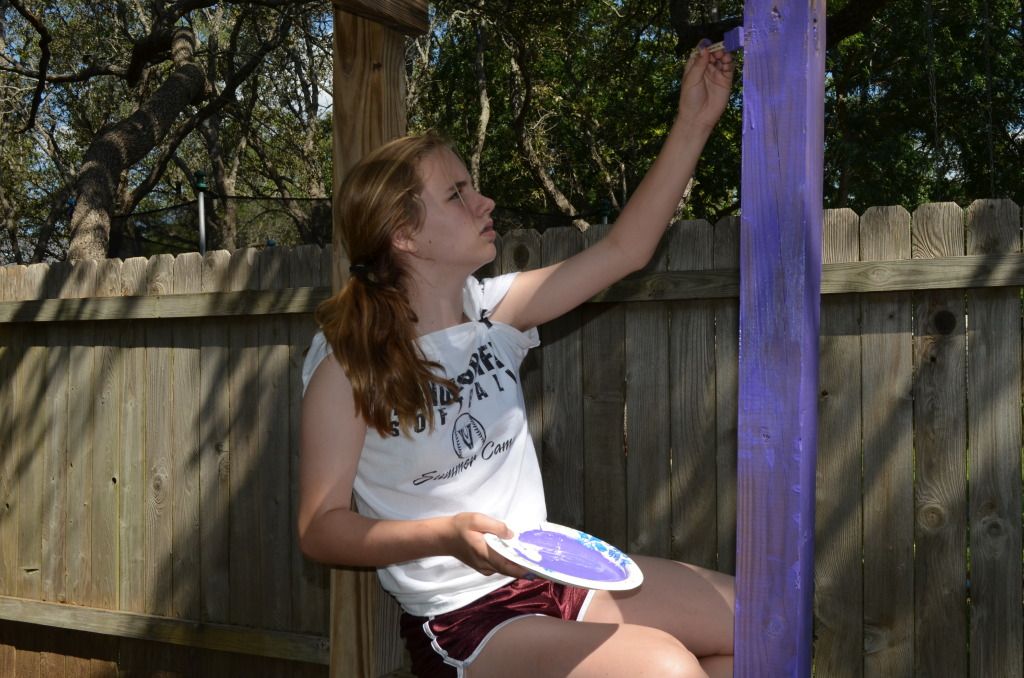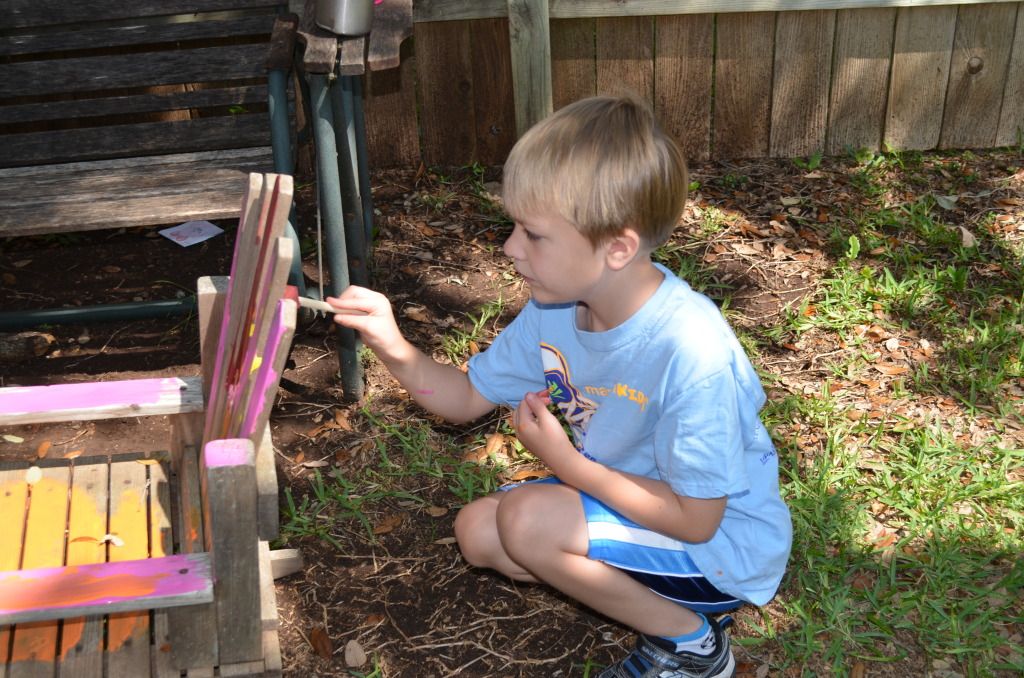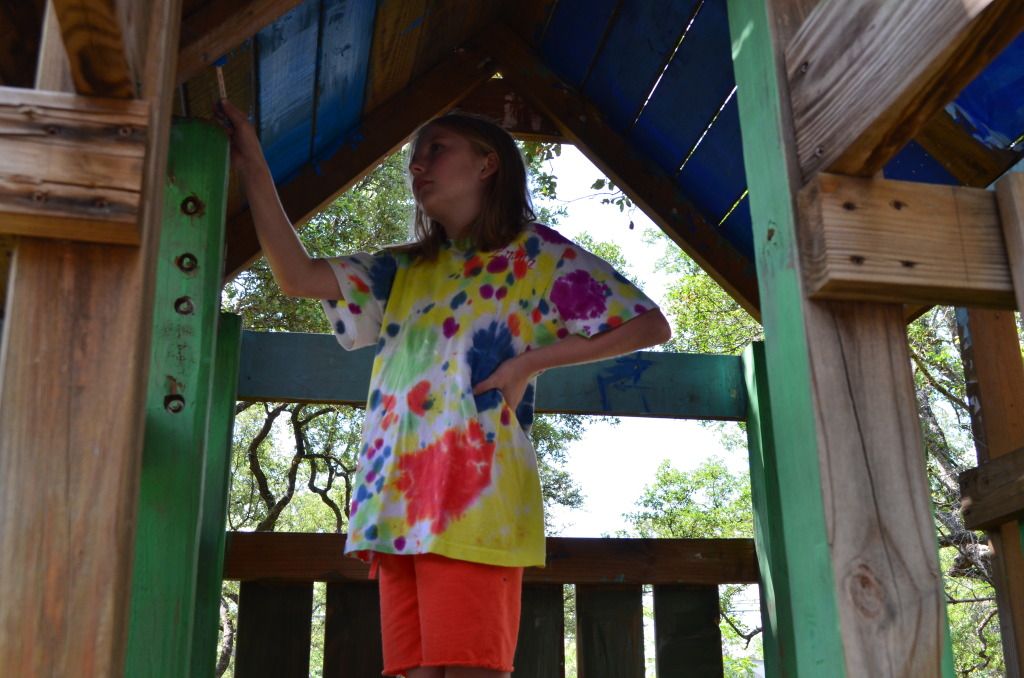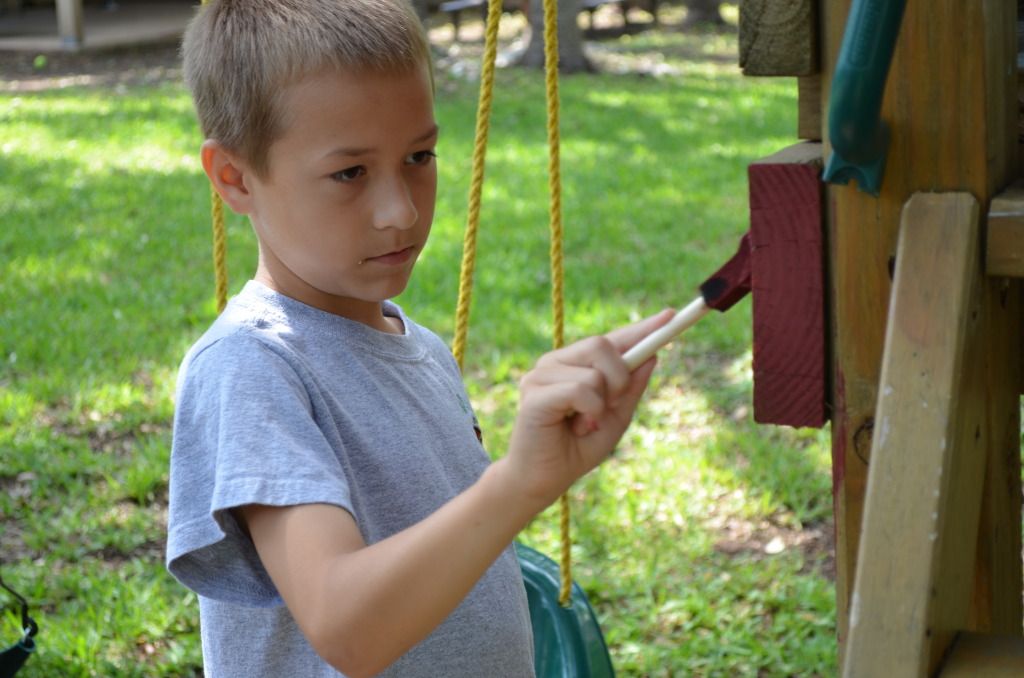 After an hour or two of painting and not being able to see much progress, we took a lunch break.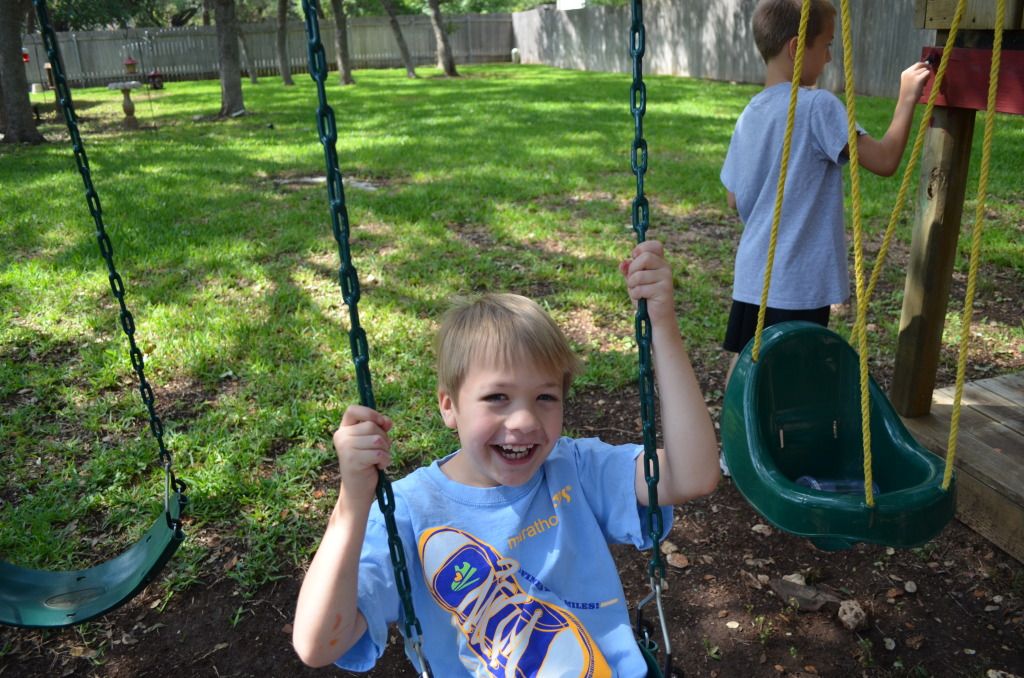 Aunt Darla returned with more paint, larger brushes, and a bigger plan.  Artwork does not just happen. It starts with an image, and that image is redesigned in our minds until it is just right.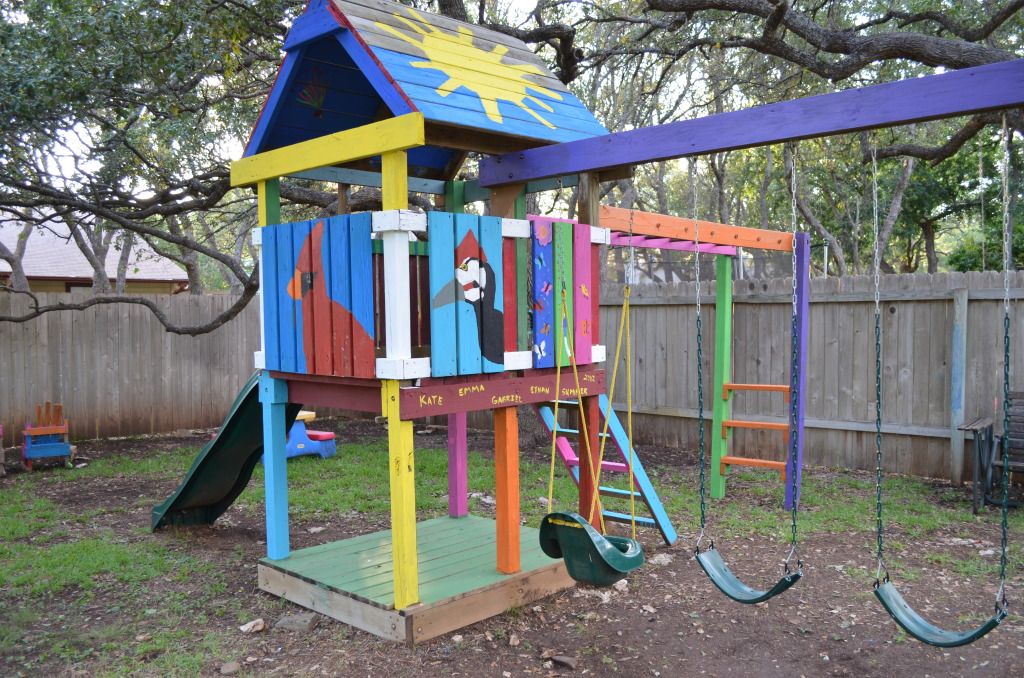 My oldest niece is more artistic than she realizes.  She painted the birds on the playscape. She did not sketch them first or copy them from a picture.  It was a design in her mind that she transferred to the playscape.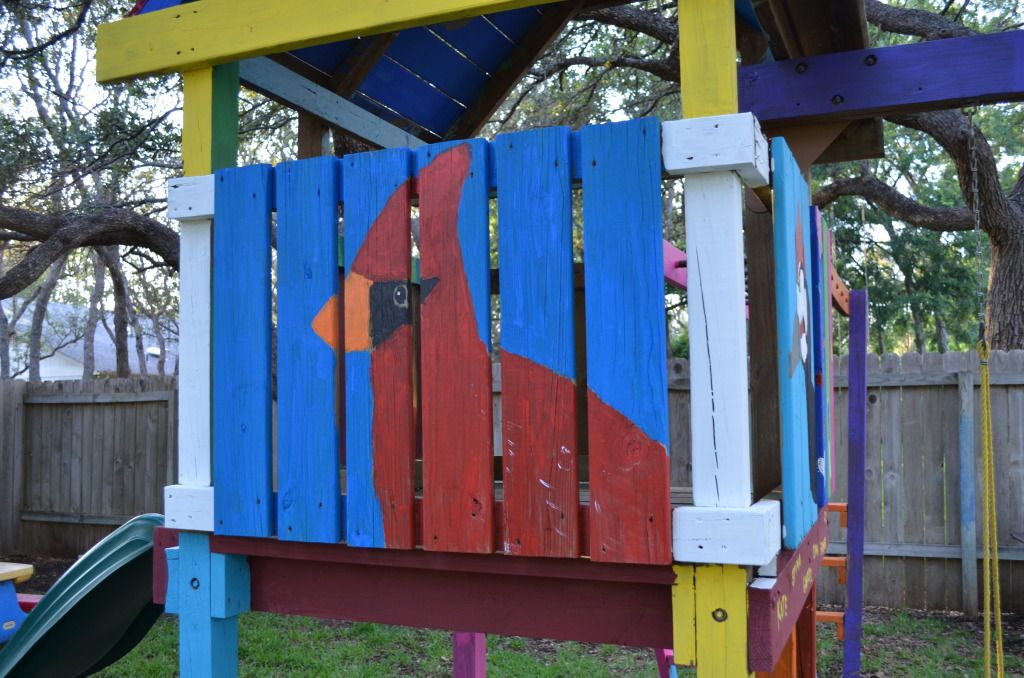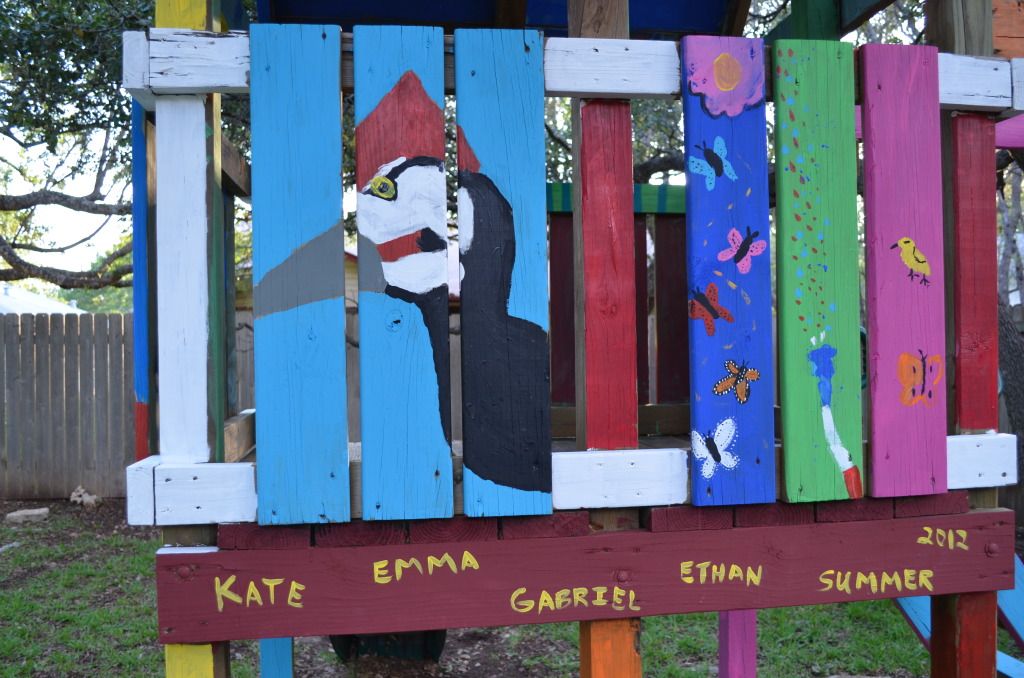 Watching it all unfold out my backdoor was beautiful.
I will admit, there were moments when I wondered if my sister had lost her mind.  When I saw all of the colors, I certainly did not have the vision in my head that she had in hers.  Being artistic is a gift. My sister and my nieces have that gift.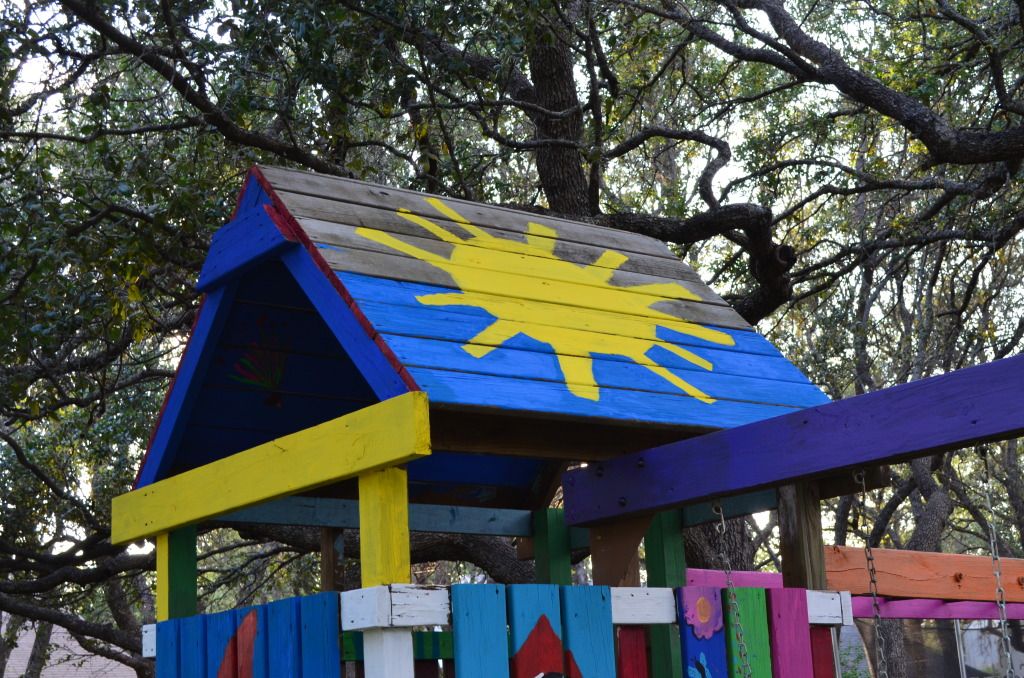 Their vision turned out perfectly perfect.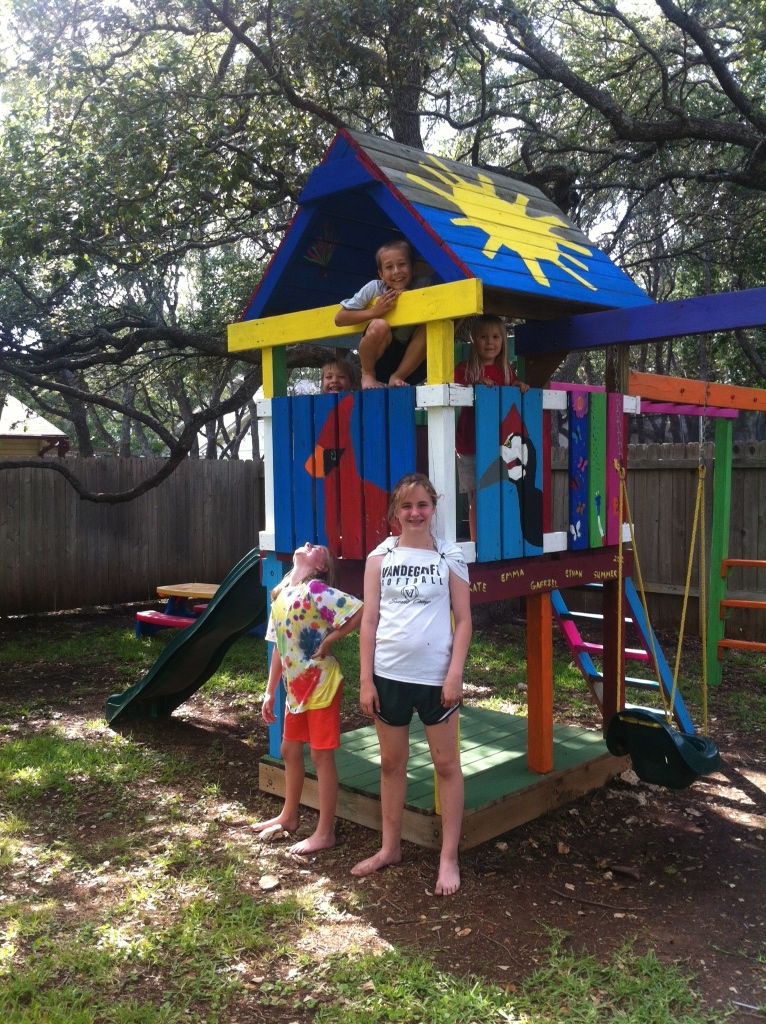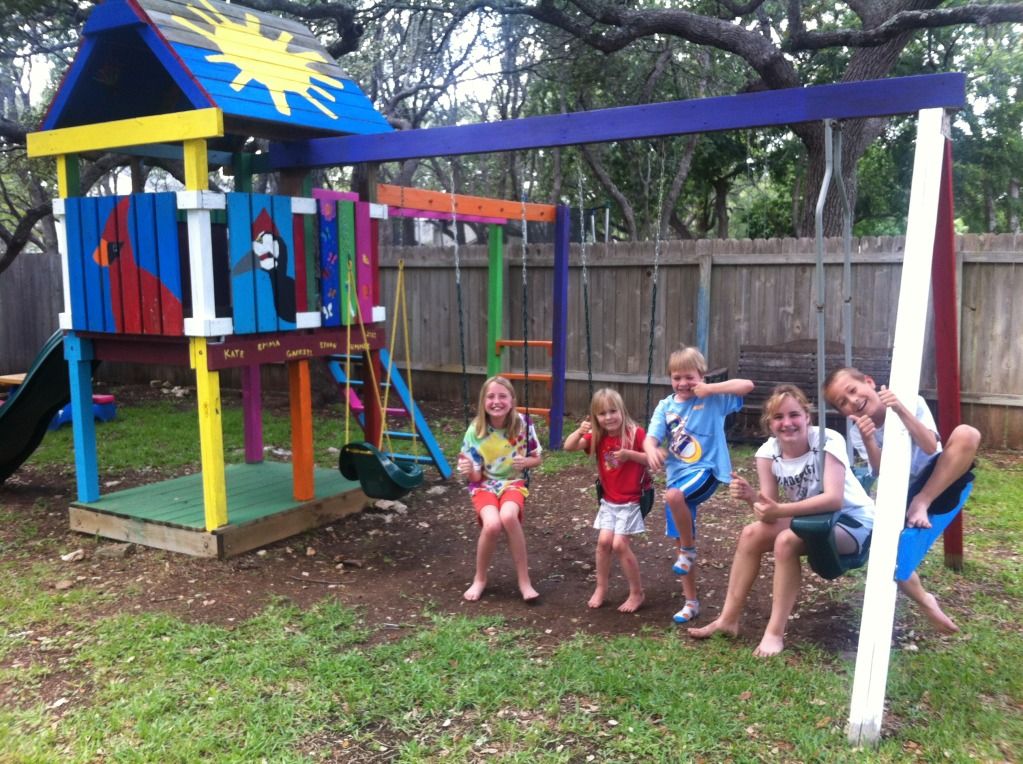 I love it when food turns out equally as perfect.  When I saw Robyn's recipe for Salted Caramel Banana Nut Muffins, I totally understood what she meant when she talked about waking up wanting something and heading into the kitchen to make it.   She had a vision and made it into a reality.  That reality jumped into my world when I saw the pictures one morning and knew that I needed those muffins in my life immediately.  When I realized that I did not have caramels, I panicked for a second, but then I decided that I could make my favorite Caramel Sauce and substitute it.  The result was an amazingly delicious, moist muffin that totally hit the spot.  Yes, all visions start off small before they turn into something grand.
Ingredients
Caramel Sauce
1 pound dark brown sugar (about 2 cups packed brown sugar)
2 sticks unsalted butter
1 14-ounce can sweetened condensed milk
2/3 cup dark corn syrup
1/3 cup pure maple syrup
1 1/2 teaspoons vanilla extract
1 teaspoon molasses
1/4 teaspoon salt
Banana Muffins
2 cups all-purpose flour
1 teaspoon baking powder
1/4 teaspoon baking soda
1/4 teaspoon salt
3 overly ripened bananas
1 cup sugar
2 eggs
1/2 cup melted butter
1 teaspoon vanilla
1 cup walnuts, optional
Instructions
Preparing the Caramel Sauce

Combine first 8 ingredients in heavy 2 1/2-quart nonstick saucepan.
Stir over medium-low heat until sugar dissolves, about 15 minutes.
Increase heat to medium-high; cook caramel at rolling boil, stirring constantly but slowly with clean spatula and occasionally brushing/scraping down sides of pan, about 12 minutes.
Pour caramel into a bowl.

Preparing the Muffins

Preheat oven to 350 degrees.
Place cupcake liners into 12 muffin tins.
In a large bowl, mix together the flour, baking powder, baking soda, and salt. Set aside.
In a mixing bowl, cream together bananas and sugar until smooth, about 3 minutes.
Add eggs one at a time until creamy. Then, add melted butter and vanilla, incorporating completely.
Slowly add in dry ingredients just until combined, being careful not to over mix.
Fill each muffin tin three-fourths full. With the back of a spoon, make a small indention into the center of the batter.
Spoon one teaspoon of salted caramel into the indention of the muffin batter.
Bake for 15-20 minutes.
Remove from oven and allow to cool for about 3 minutes before removing from muffin tins. Break open the first muffin to taste test it before biting into it in order to prevent any burns with the hot caramel sauce.
http://cookingformykids.com/2012/05/17/an-artful-mind-recipe-caramel-banana-muffins/