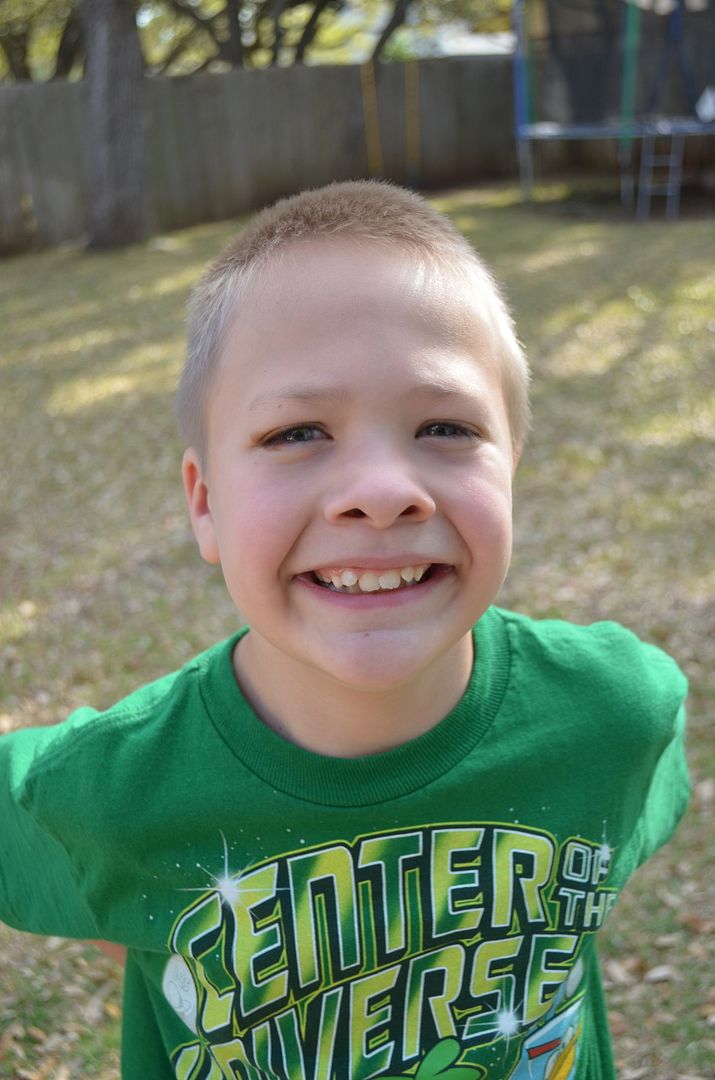 I have been up since 2:30 AM with thoughts swirling in my head.  Good thoughts.  Happy thoughts.  Thoughts about Easter weekend and family and work.  Thoughts about my Ethan.
Now it is crunch time.  The calm before the morning storm.  Thankfully, the littles and I have a routine now, and we usually make it through the morning without any major obstacles. Note that I said, "usually."  I try not to use words like "always" or "never".  Those words are absolutes, and I believe that there are few things that are absolutes.
One thing that I absolutely do know, however, is that Ethan is a rock star, and I could not let the morning slip away without finally sitting down to write a very quick progress report.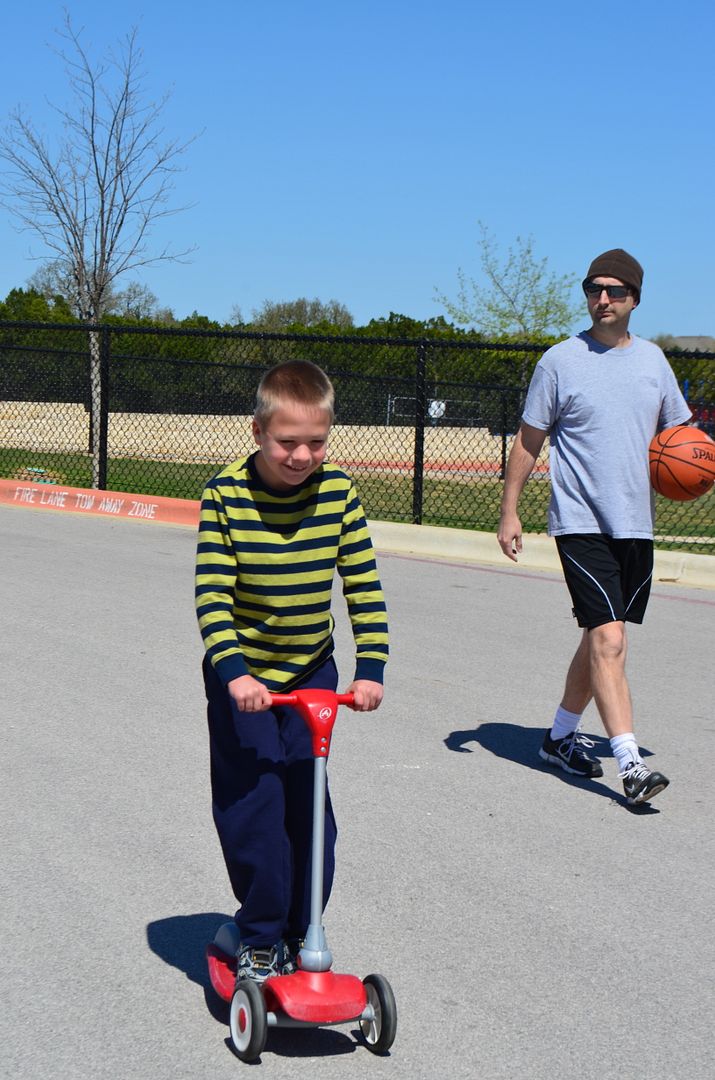 Here is the truth about my Ethan.  He is smart.  Very smart.  We all know it.  However, with his apraxia and dyspraxia, sometimes it is hard to express all of the things that he knows or understands, and some things are harder for him than they are for other children.  Writing, for example, is often a struggle.  He can write his name and letters and numbers like a champ. However, he really has to concentrate, and he tires very easily.
When it comes to understanding and connecting dots, though, Ethan is brilliant, which is the whole point behind this very quick post.  Ethan's private speech therapist is testing Ethan in preparation for his ARD in a few weeks.  She started with his receptive language skills.  The test is made up of 12 words, and you have to understand the meaning of about half of the words in order to keep progressing to the next level.  The levels are determined based on age.  The test is administered by telling the child the word and showing them four pictures.  The child points to the picture that defines the word.  Many of the pictures are closely related so that the test is accurately determining a true level of understanding. Last Thursday, Ethan's therapy session was over as he had just finished the 9-year old words.  On Monday, he was able to test all the way up to a 13-year old!  He knew words such as detonate and dissect.  To say that we were amazed and impressed would be an understatement.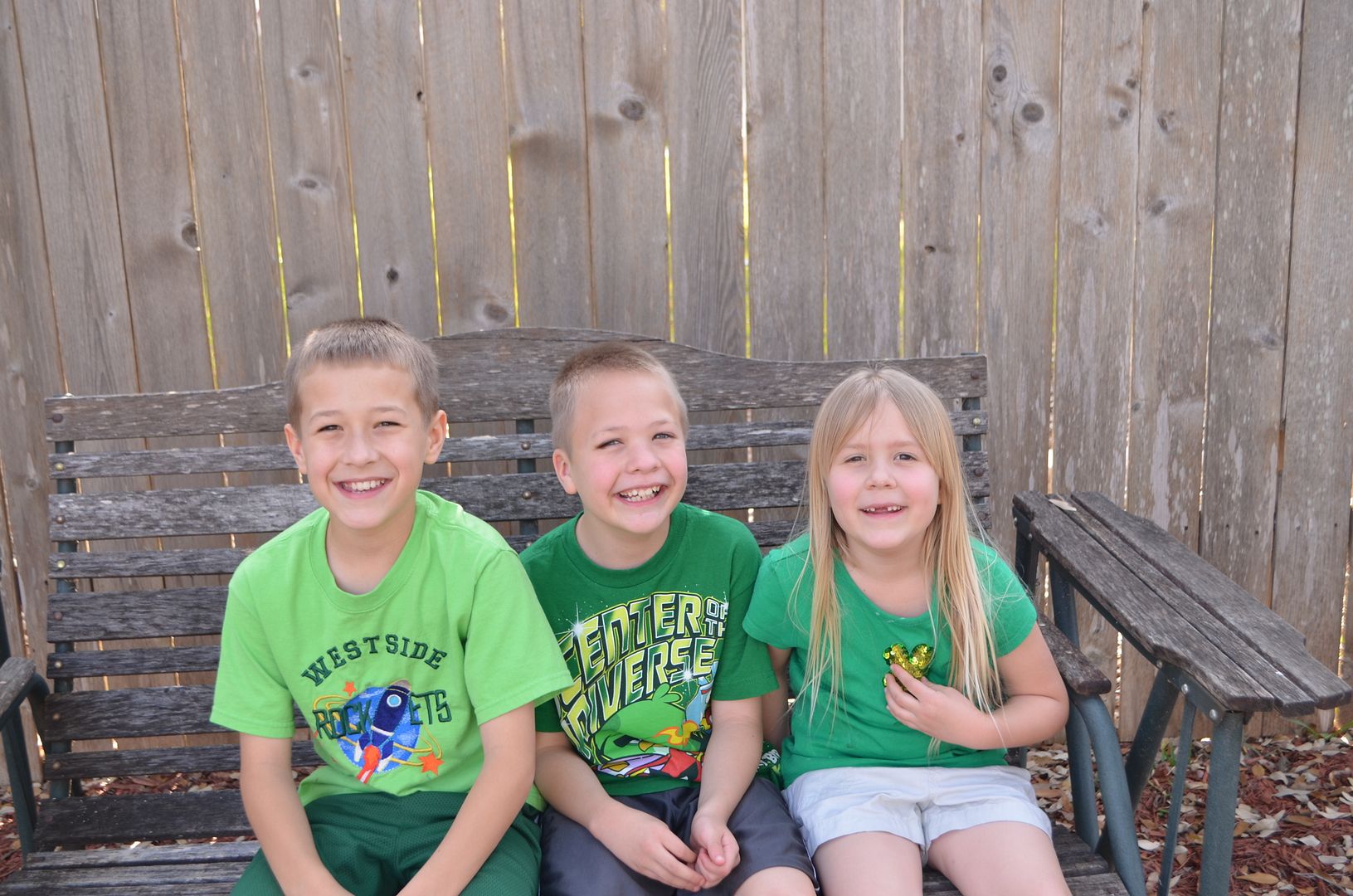 Each time I think of Ethan's progress, I get chills, get tears in my eyes, smile, and/or all three.  We are so, so proud of him.  I was talking to a mom on Friday who was beaming with happiness about Ethan's progress.  She has a child who struggles with some areas of learning, as well.  She understands that we are proud of all of our children.  We celebrate the ones who fight hard to maintain an A average, and we equally celebrate the ones who scrape and claw their way through mastering each and every IEP goal.  It is all about understanding that we are all the same, but we are all different.  We are all capable, but sometimes, well, actually, now is the appropriate time for an absolute…all of the time, we just need to know that someone is fighting for and with us, someone is in our corner, someone is our biggest cheerleader, and someone will be there at the finish line whenever we accomplish big, (or small) amazing, incredible things.