While we have extra time at home this week, I wanted to make some fun snacks for the littles each day.  I saw these cookies on Pinterest and immediately pinned them.   Even though I normally make our treats from scratch, I just could not resist making some of these cute acorn cookies.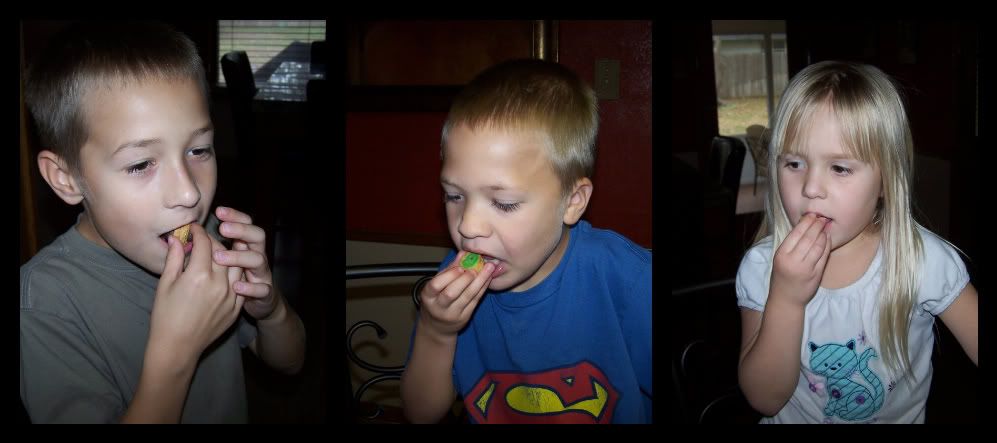 Sometimes it is fun to just do something different, something other than the norm.  I truly enjoy baking, but it definitely was fun to whip up these cute little acorns in a matter of minutes.  And, while my littles all love the idea and the taste of freshly baked cookies, their squeals of delight when they saw these was truly priceless.  With just a few ingredients, acorns are magically created for your littles to enjoy, with or without the unicorns, rainbows, and fairy dust.  I always prefer with, of course.
Ingredients
Mini Nutter Butter cookies
Hershey Kisses
Chocolate chips
Frosting
Instructions
Add a small dot of frosting to the kiss and attach to one side of the cookie.
Add another small dot of frosting to the chocolate chip and add to the other side of the cookie.
http://cookingformykids.com/2011/11/21/recipe-acorn-cookies/
Enjoy!
I shared this recipe at A Southern Fairytale.