I love the 4th of July.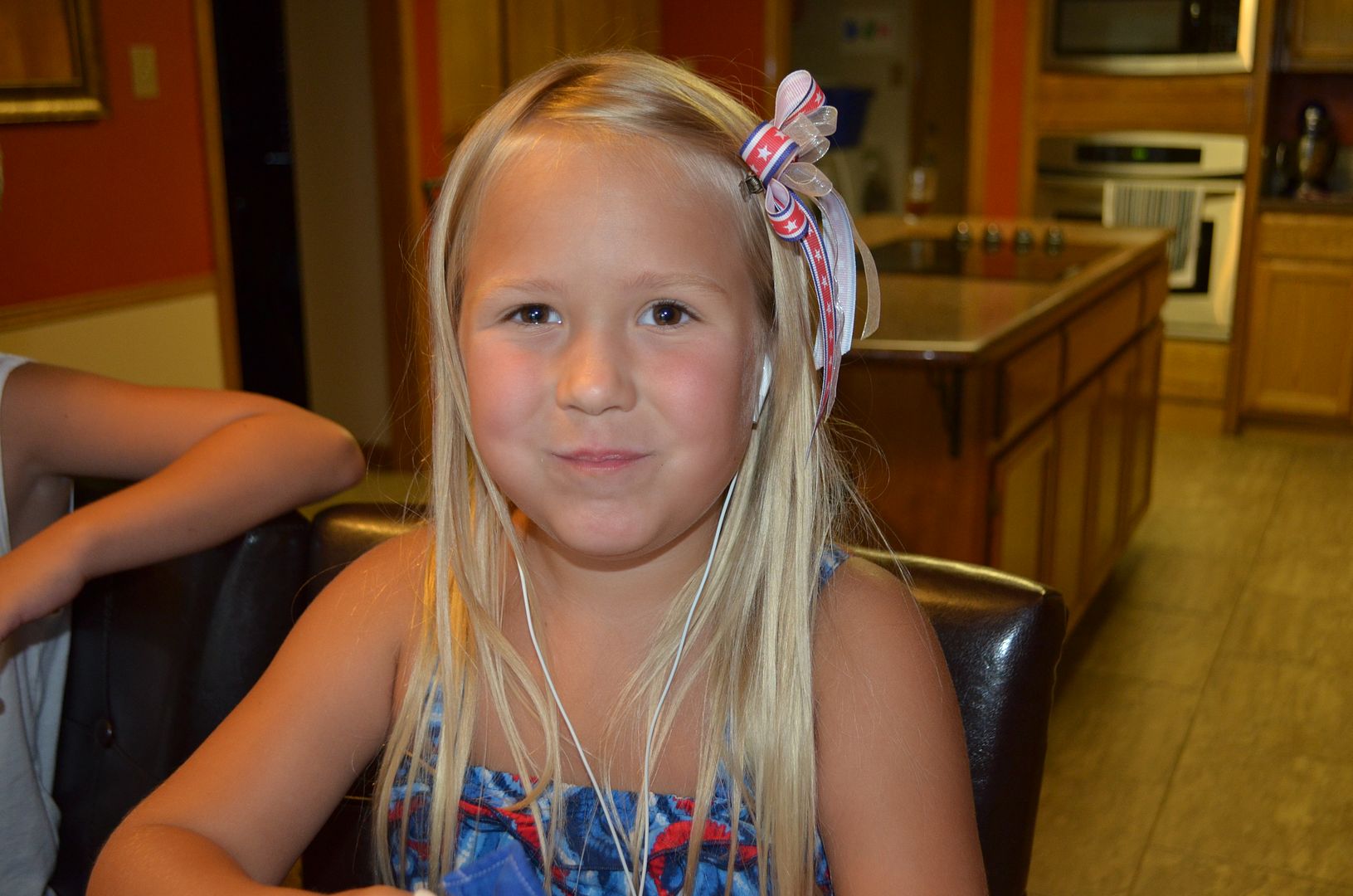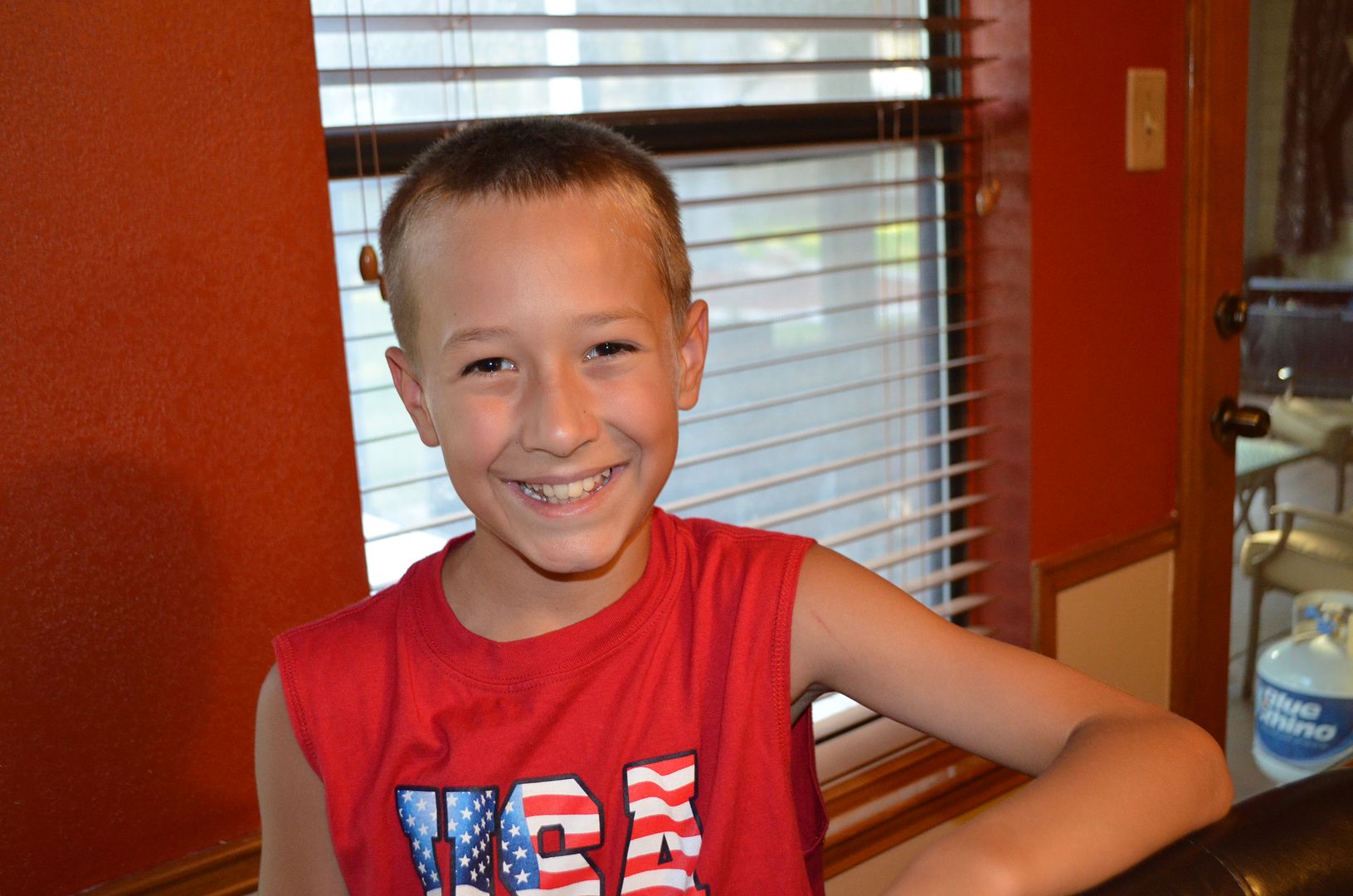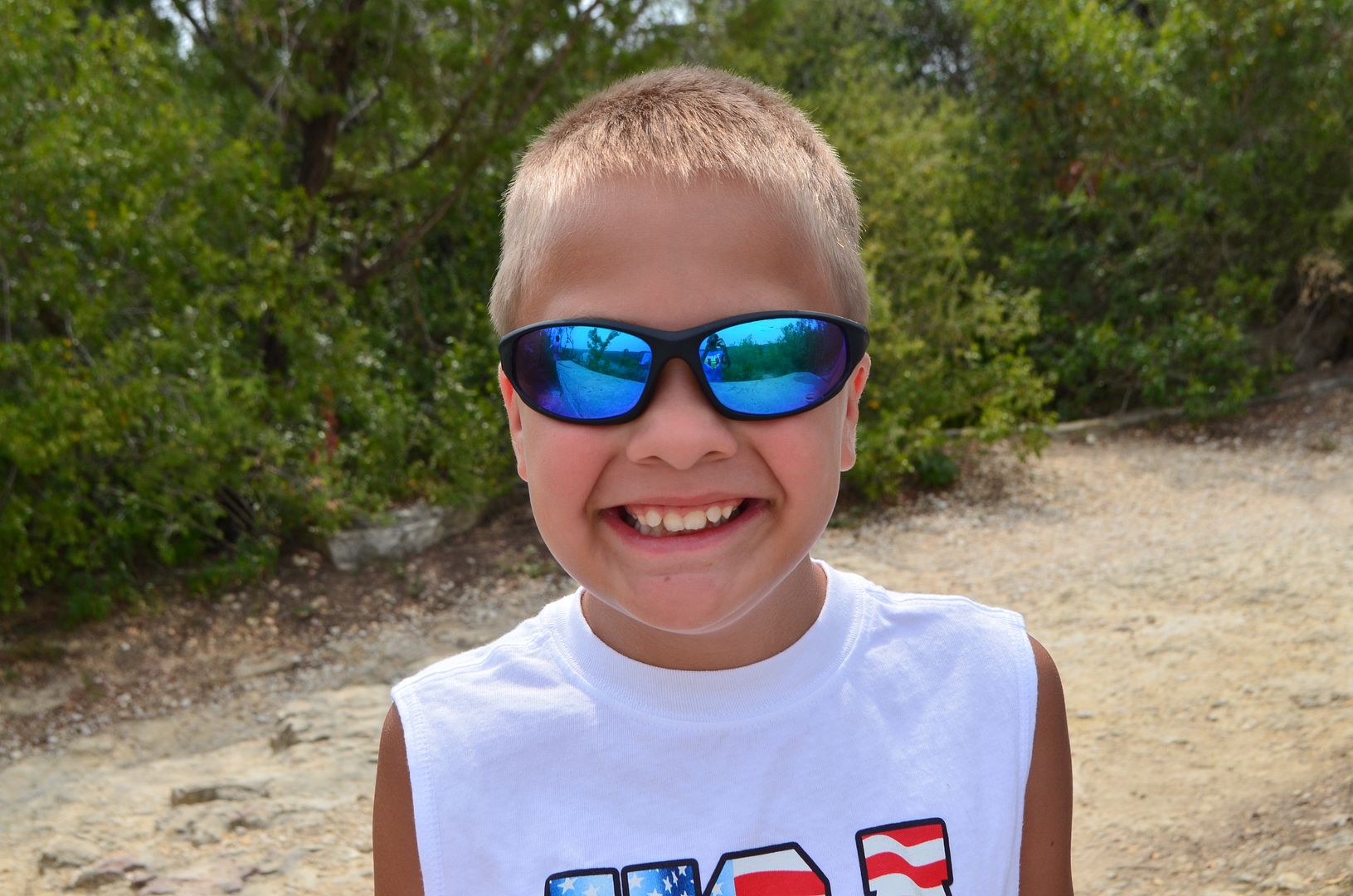 I love what it represents.
I love the colors.
I love the food.
I love the special family time.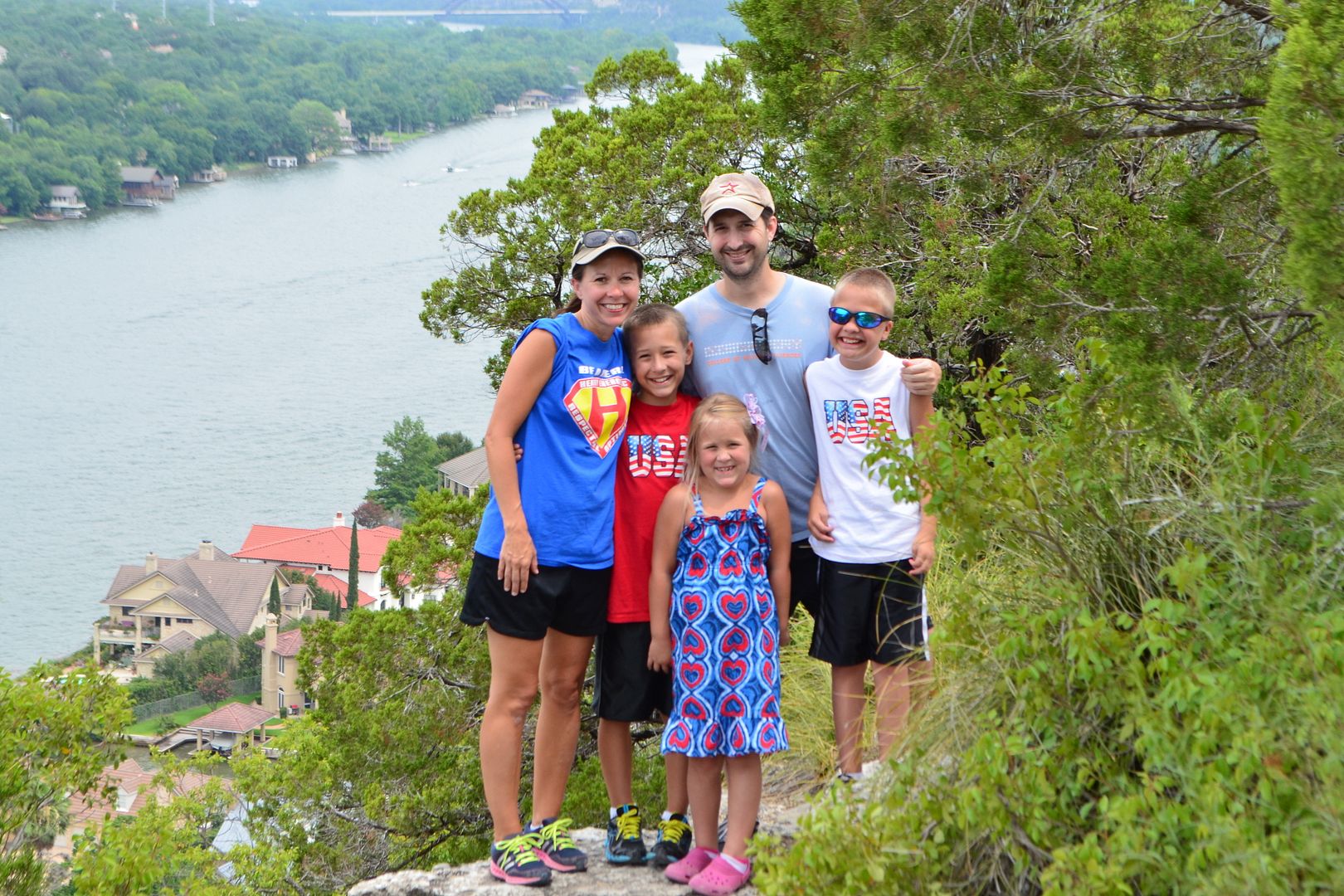 We had a very low-key, but fun, 4th of July.
We started the day with our Donut Party.
Then, we went to Mt. Bonnell.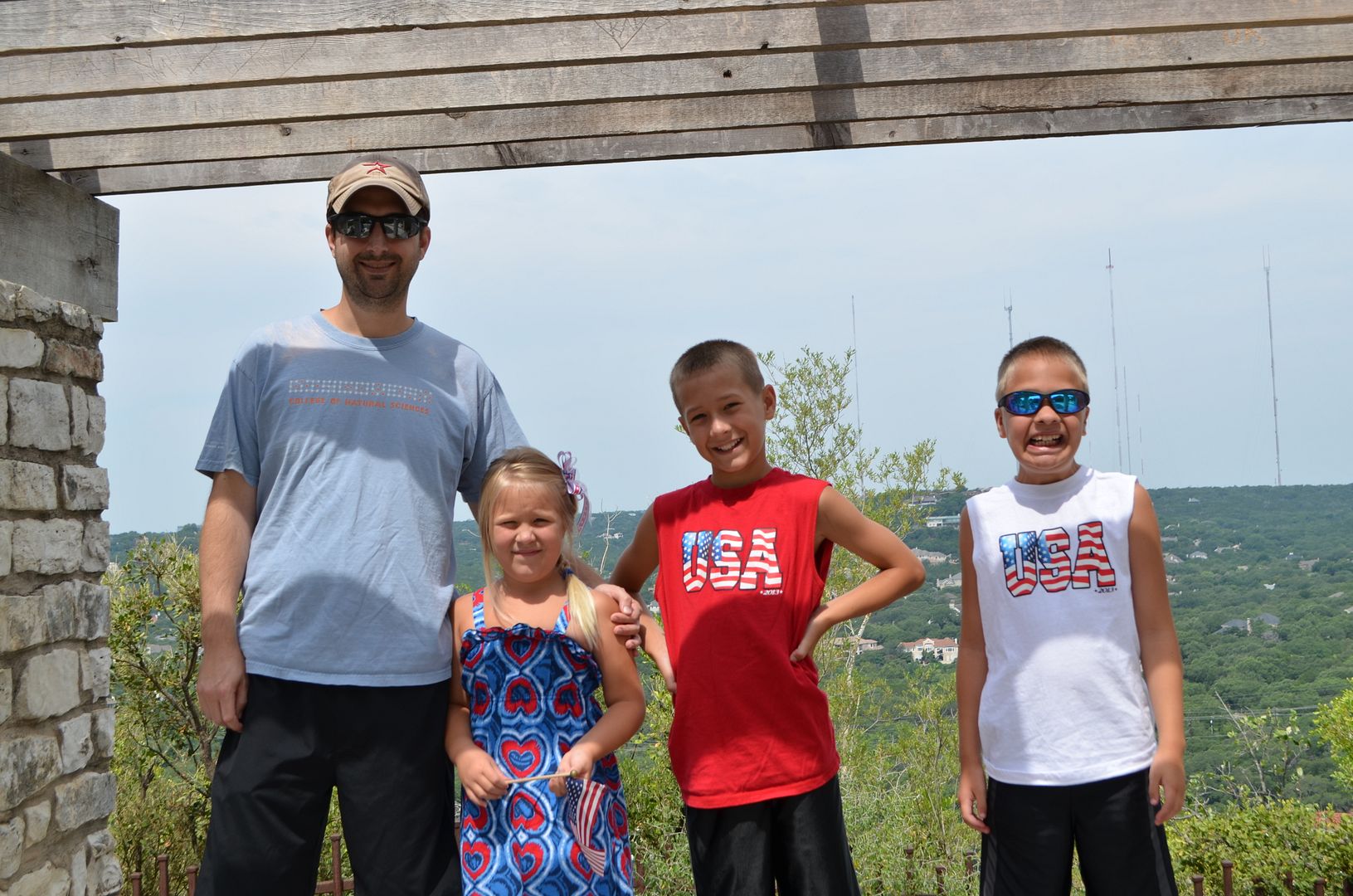 We had a fun snack that consisted of three salsas and a semi-red, white, and blue slush.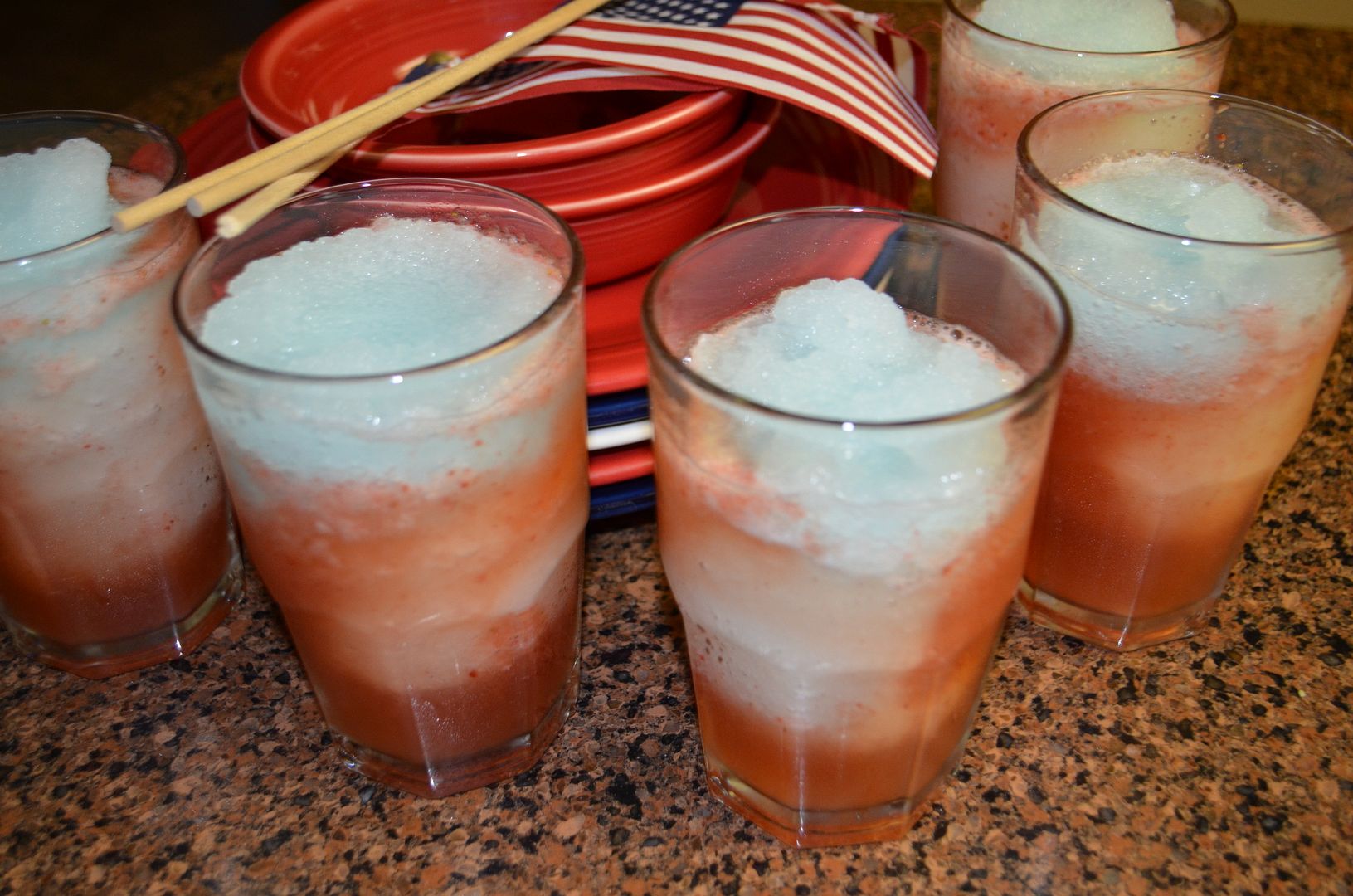 For dinner, we had grilled chicken, baked beans, potatoes, mushrooms, berries, and angel food cake.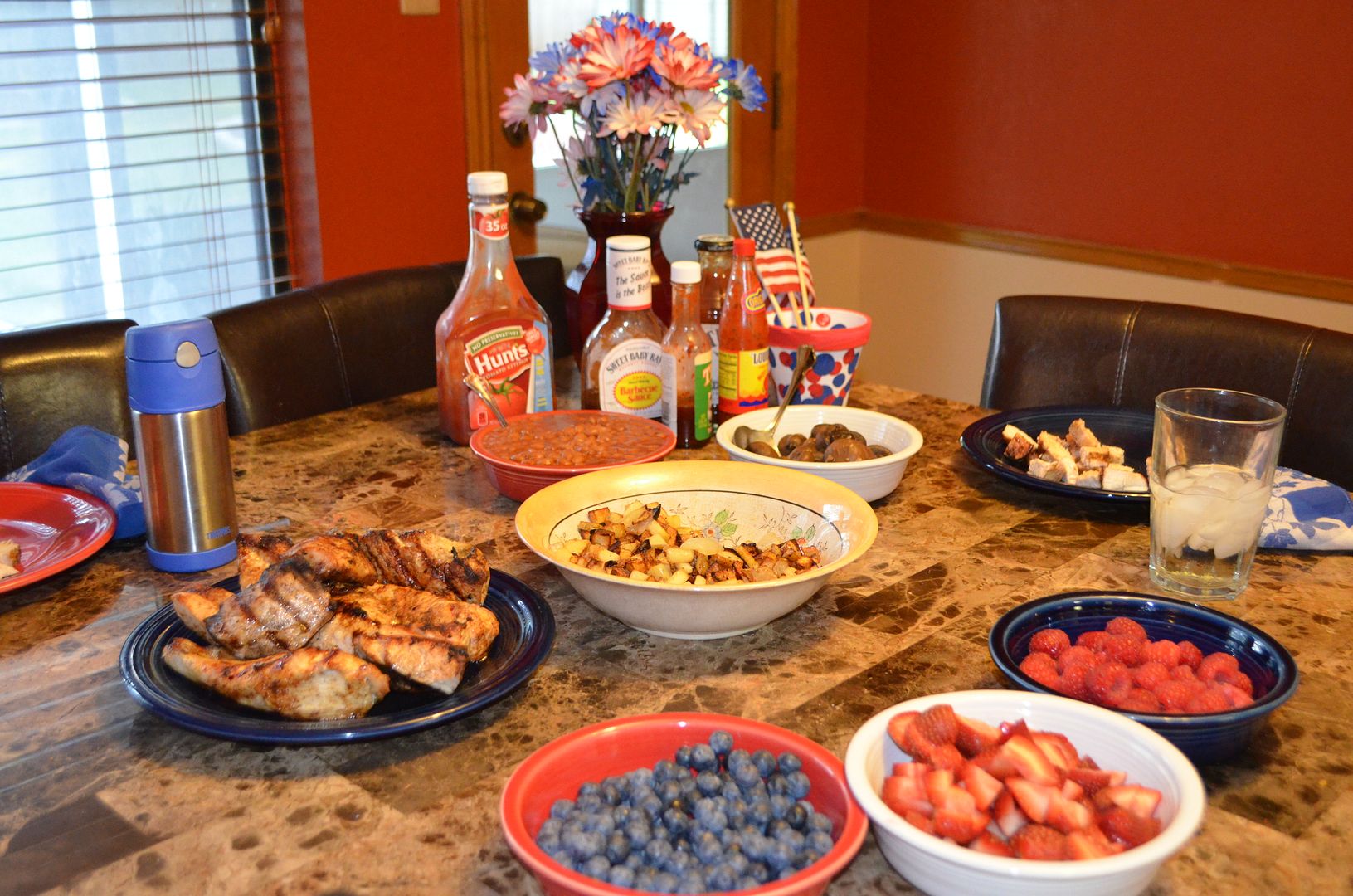 We ended the day with fireworks and a little night time trampoline jumping.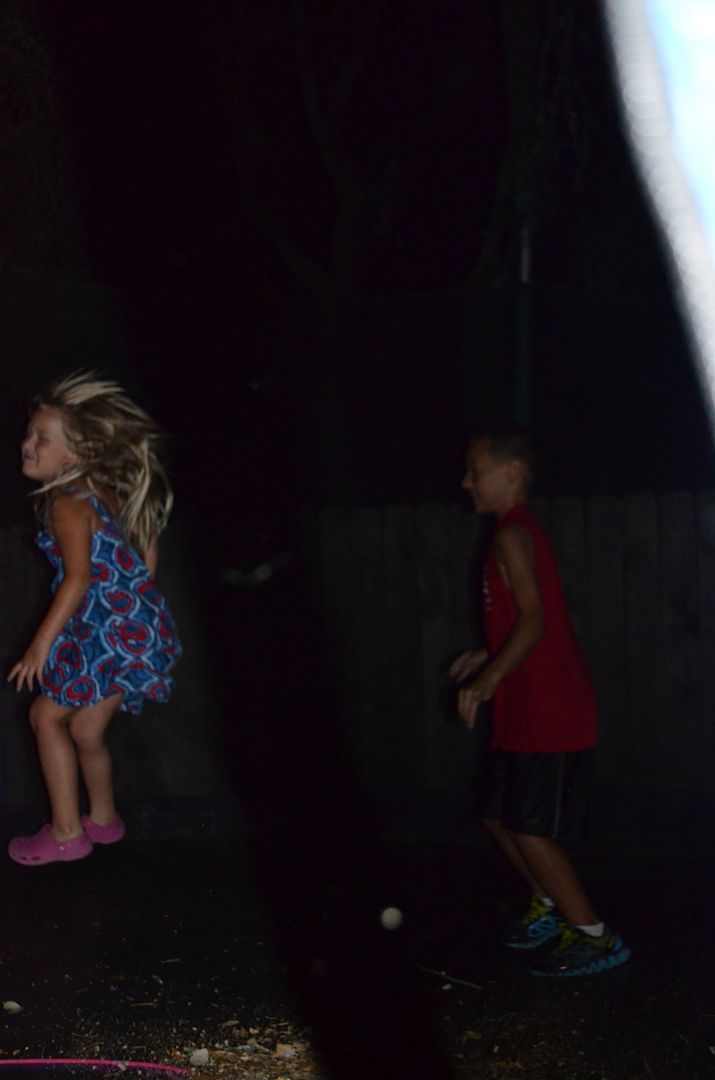 It was a beautiful Independence Day, and it made me so thankful that we live in a country where we are blessed to enjoy family, food, fun, and freedom.