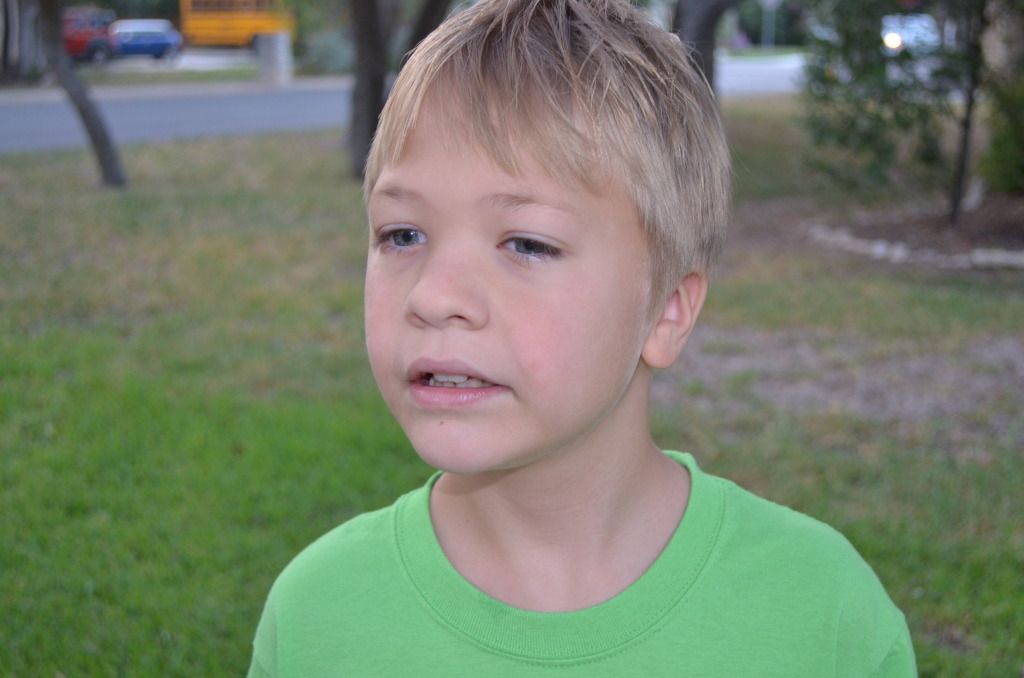 Ethan is continuing to amaze us every single day.  Honestly, I did not even know that he could amuse and amaze us even more than he already did, but he does.  It is just part of his magic, I guess.
He had a great first week of school.  His teacher is unicorns and rainbows all wrapped into one.  She is magic, too.  And, I know with all of my heart that she and Ethan are meant to be together in 2nd grade.  She will appreciate all of the amazing things about him that make him special, unique, and wonderful, and she will also determine exactly how to communicate with him so that his strengths can shine every single day.  She will do all of that while simultaneously loving him as if he is the only child in the room.  That is just who she is.  She will do that with every single one of her students.
Ethan's language is continuing to unfold.  If we ever play charades, I definitely want him on my team.  He can act out a story with extreme accuracy, all the while hitting the high dramatic notes and the low somber ones. He uses words in between when things need extra emphasis.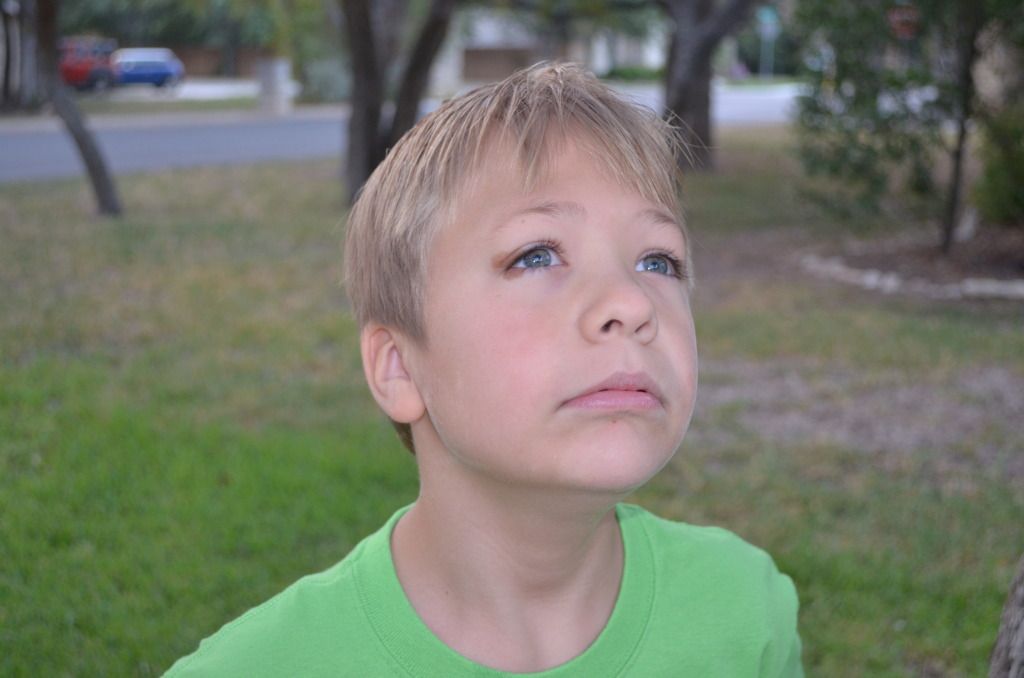 He is also gaining more true words.  It is still hard for him to come up with some of them on his own, but he will get there.  The fact that his speech therapist came out beaming on Tuesday says it all.  She was honestly impressed that he had been at school all day and still worked so hard for him.  Ethan was clearly proud of himself.  He held a small smile on his face the entire time that she was telling me about his progress.  And, the other moms in the room were listening, too.  Everyone cheers for my sweet Ethan. Sometimes I am amazed by the following that he has.  But, I should not be.  Because he truly is just that amazing.