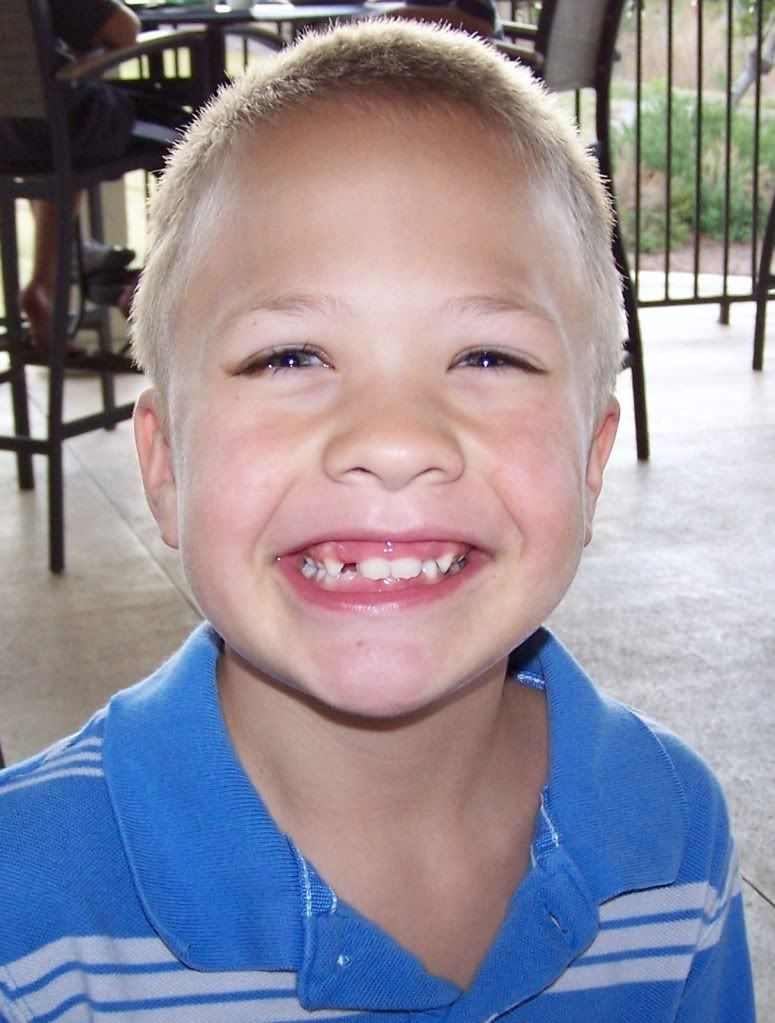 Ethan is 7 years old, our amazingly awesome middle child.  He is happy, loving, sweet, kind, funny, and absolutely incredible.  I often tell people, "Everyone needs an Ethan."  He is 18 months younger than Gabriel, our oldest, and the two are as close as any brothers could possibly be.  And, he is 2 1/2 years older than Summer, our youngest, and they have a unique, special bond, their own language.  That in and of itself is not that amazing.  What is amazing is that they are all as close as can be, and Ethan is primarily non-verbal.  And, what is even more amazing than that is that Ethan fully functions in the world, never really stopping or letting himself be brought down by the fact that he is non-verbal.  There are words and phrases that he can say – "Momma" and "I Love You" top the list for me.  And, he is currently learning signing language.  His favorite thing to do is back-talk in sign by telling us "no!"  Who would have ever thought that we could find humor in being back-talked in sign language?!  Oh, but we do….we find humor in almost anything that Ethan does.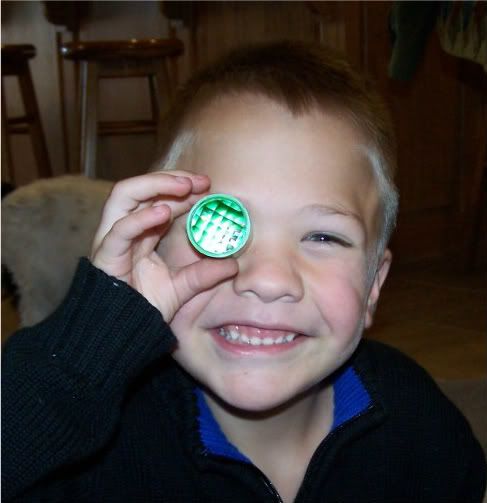 Ethan truly lights up a room when he smiles.  And, when he laughs, well, everyone laughs with him.  He has a personality that is simply infectious.  His family, classmates, and teachers all adore him.  He was in Kindergarten last year, and we were nervous about that.  We did not know how 5-year olds would respond to Ethan.  Little did we know that we had nothing to worry about.  He quickly became the class clown and his little friends were drawn to him just as much as adults have always been.  I sent a note to all of the parents at the end of the year thanking them for raising such sweet, accepting children.  The responses that I received back brought tears to my eyes – "We ADORE Ethan."  "Ethan is so sweet."  "I love Ethan's hugs."  Oh, yes, his hugs are amazing, too!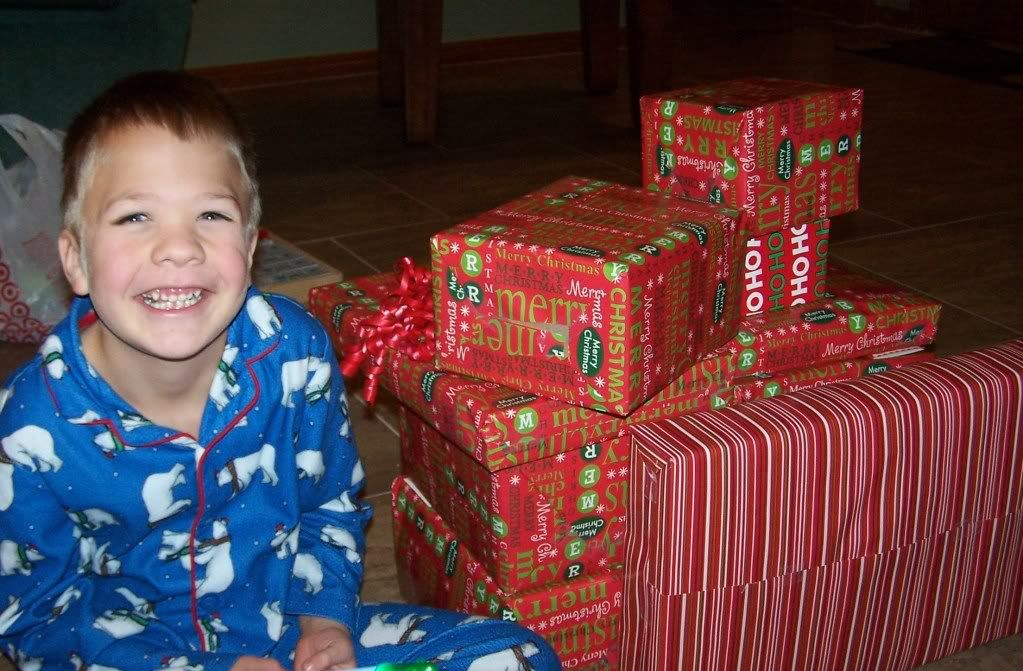 Ethan has sensory processing disorder.  There are many thoughts as to why Ethan developed it, some are controversial, so I will not go into details about it right now.  What we do know is that it took us 4 Ear, Nose, and Throat doctors, 2 Neurologists, 2 Chiropractors, 1 Naturopathic doctor, 1 GI doctor, 1 Speech Therapist, 1 Physical Therapist, 1 Doctor of Osteopathic Medicine, and multiple Family Practice doctors before we received a diagnosis.  For the most part, Ethan would present to the doctors as a healthy, happy, typical child.  The fact that he could not talk did stump everyone, but not enough for most of them to dig deeper.  Do not get me wrong, we have seen some good doctors on our journey, some of whom we still use, but we have also been in the presence of some doctors who should probably never be given the privilege of working with special needs children.
Since I started this blog in July 2011, we have added some amazing doctors to Team Ethan.  His new GI doctor discovered that our sweet Ethan has stomach ulcers and esophagitis, both of which we are treating with medication for the next year.  In addition, through all of the testing for his GI concerns, we discovered that Ethan has verbal apraxia.  We have found a wonderful speech pathologist who is working with Ethan two times per week.   We still do not know if Ethan will speak clearly in full sentences, but we do know that we truly have some of the best doctors and specialists working together to help our little boy be the best Ethan who he can possibly be.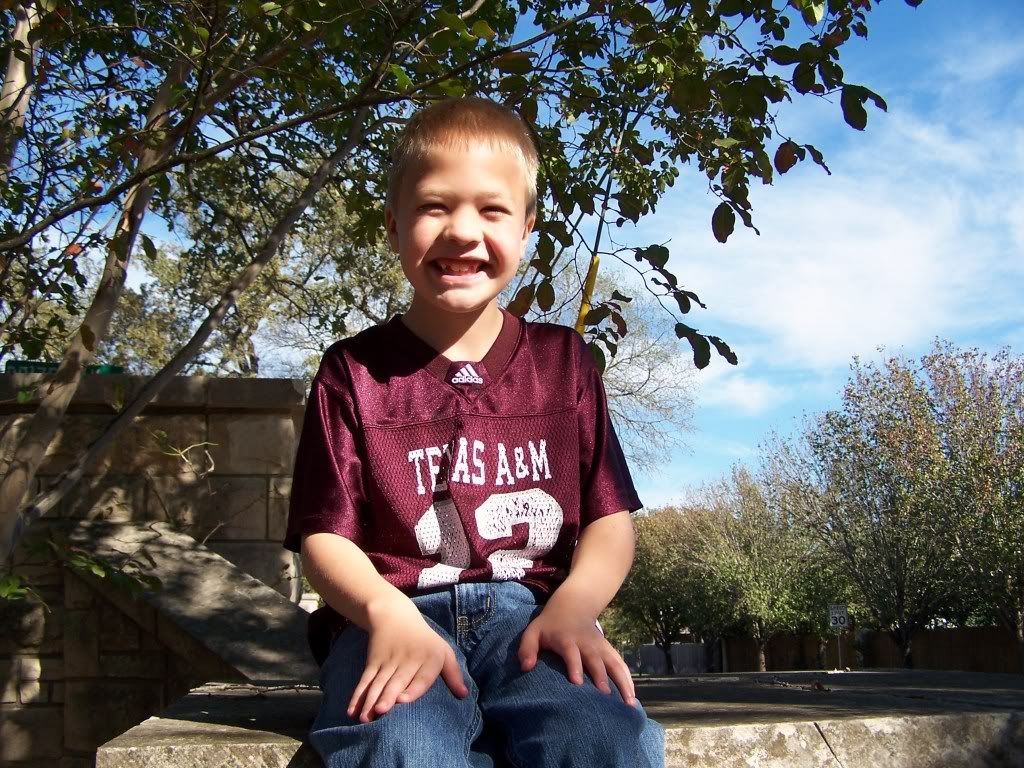 We believes in Ethan.  And, he believes in us.  One of the very important things that we have discovered on this journey is that Ethan needs to be surrounded by people who believe in him.  He has amazing instincts, and, when someone does not understand him or support him, we see him start to shut down.  We are very careful, very guarded when we meet new doctors.  We immediately tell them that Ethan understands everything because we want them to know that they cannot talk about him as if he is not there.  He has a huge heart, an amazing mind, and he does have a voice.  Sometimes that voice is through us, but he still has a voice.  We do not know what the future holds, but we do know this…we will take each day one step at a time…together.
Ethan Nathaniel means Strong Gift of the Lord, and he has proven to be just that every day since he was born.  We might be seven years into his story, but, really, in a way, his story has only just begun.  And, I look forward to so many more pages, chapters, and books ahead.  He is truly a gift, and we are so blessed that he is our gift.
*Note – I do a blog post titled "Ethan's Progress Report" every Saturday.  Here is a link for all of his progress reports from August 2011-December 2011.