We had a great weekend.  Sean is finally in his slower time of the year at work, which means that he is taking some time off to be at home with us.
1.  We started the weekend early by going to Sea World on Thursday.  It is a magical place  with unicorns in the form of dolphins and rainbows everywhere we look.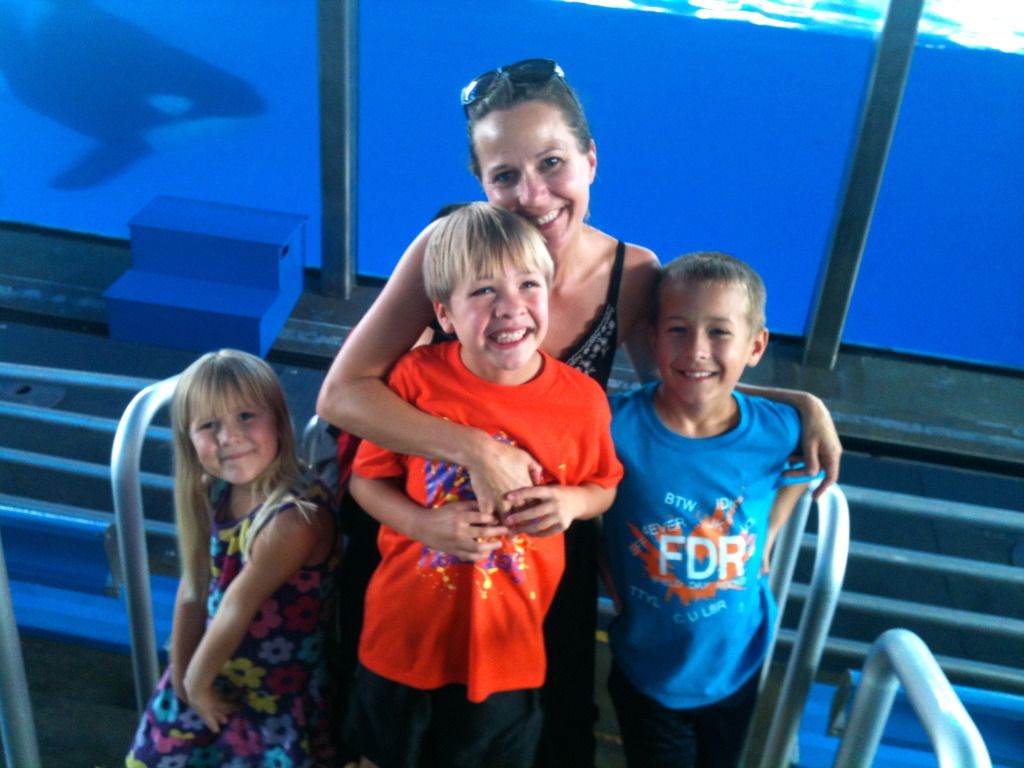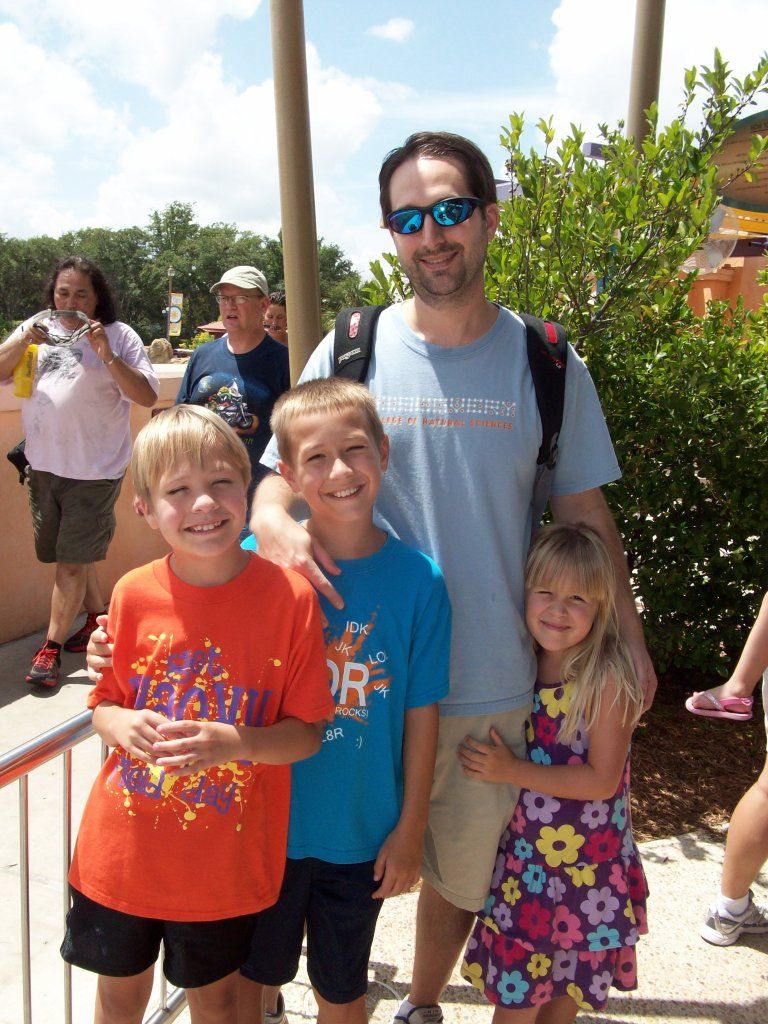 2.  On Friday, we had pizza and movie night, followed by a little celebration because Cooking for My Kids turned 1.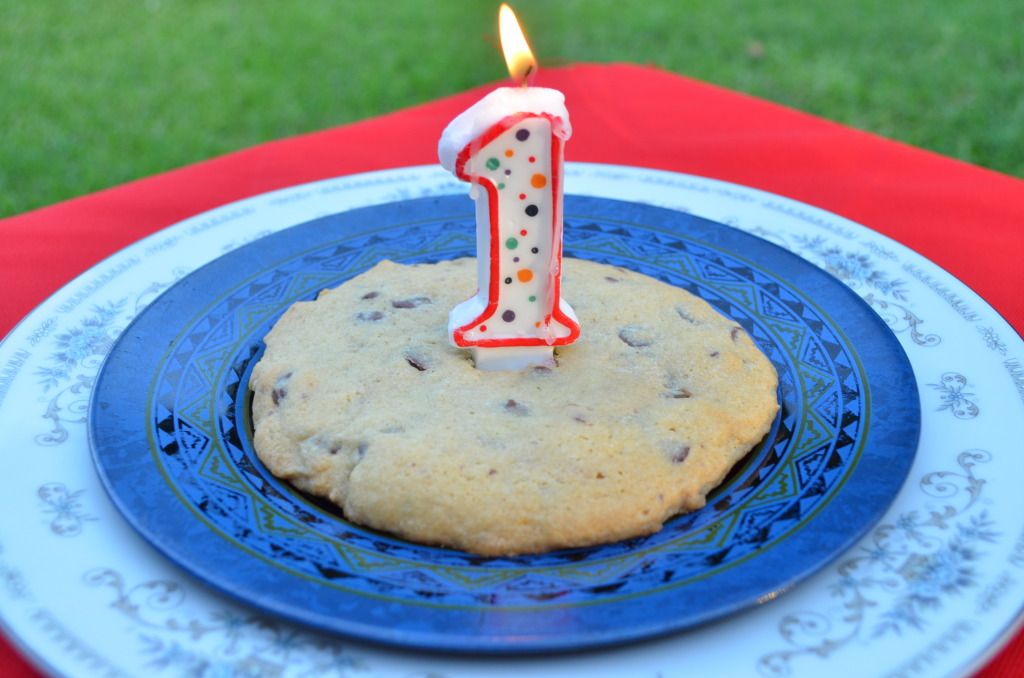 3.  I did a little photo shoot with Ethan when I was writing his weekly progress report.  I love looking back through pictures of him and seeing how much his personality shines through in every single photo.
4.  Sweet Gabriel started feeling rotten on Friday.  We did multiple breathing treatments throughout the day, and by Saturday, his lung capacity was much better.
5.  What was supposed to just be a quick mowing job on Friday turned into an all-out landscaping weekend, complete with mulch, stones, and more grass.  The yard beautification project continued, and I am very pleased with the results. It is times such as this that my husband is so glad that I was raised on a farm and can hold my own with yard work.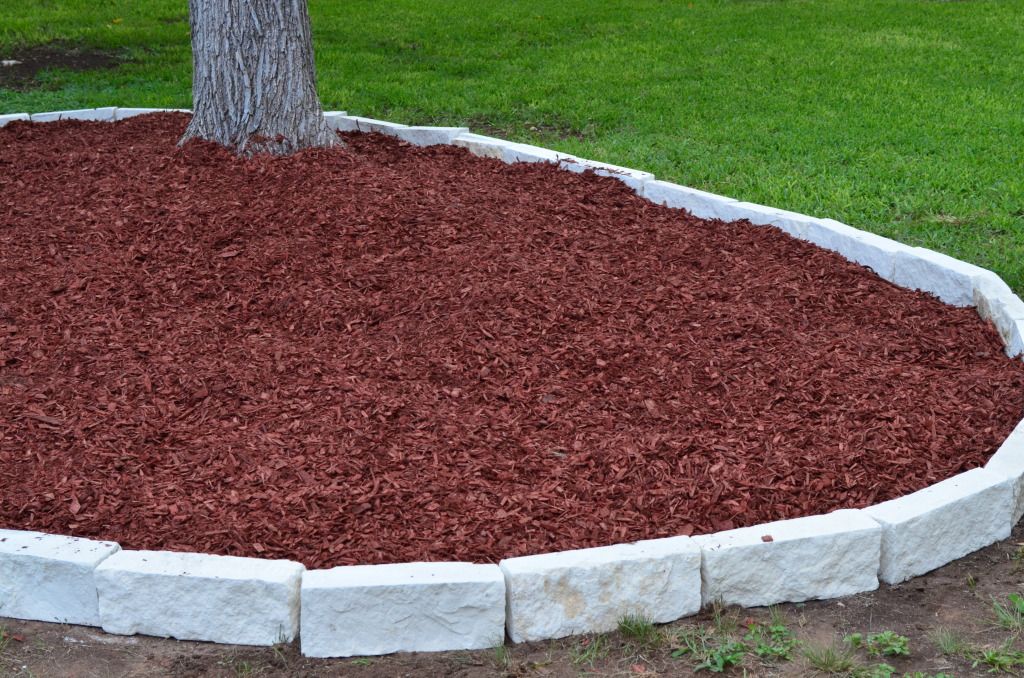 6.  We went to see Brave on Sunday, and it was such a sweet, feel-good movie.  When Gabriel asked me my favorite part, I said, "When the daughter realized how much she loves and needs her mom."  He said, "I knew you were going to say that."  My children know me so well.  Family is everything.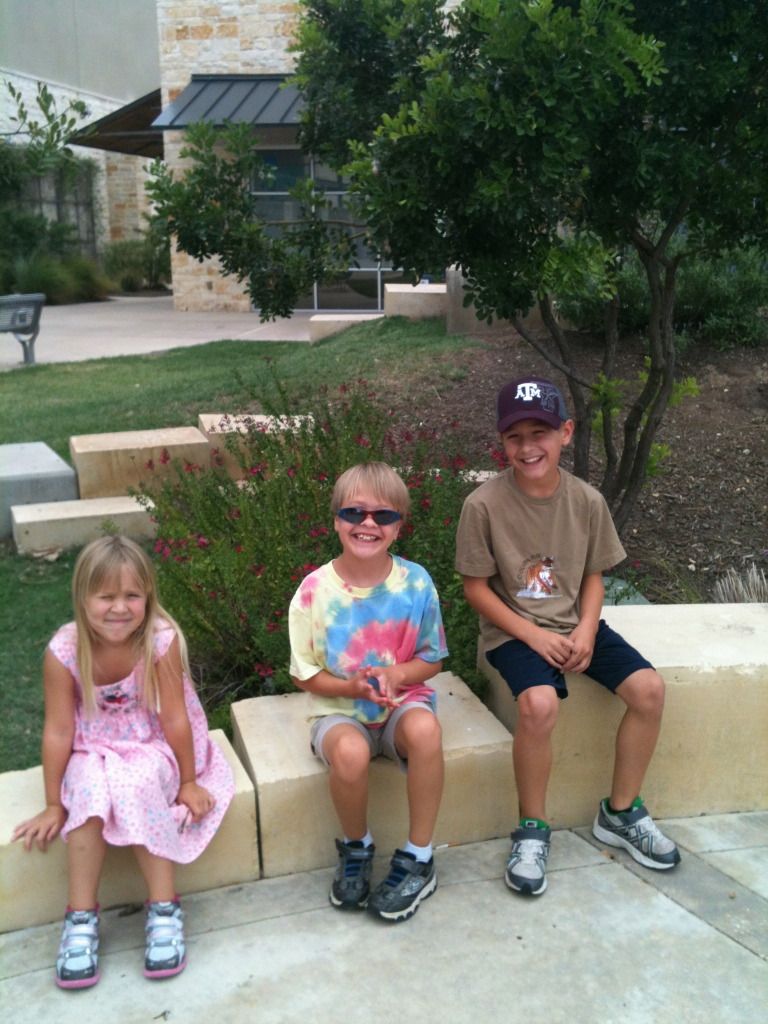 I could not ask for more in a weekend – Sea World, a celebration, yard work, family time, and a movie.  It does not take much to make this momma happy.
Have a super week!