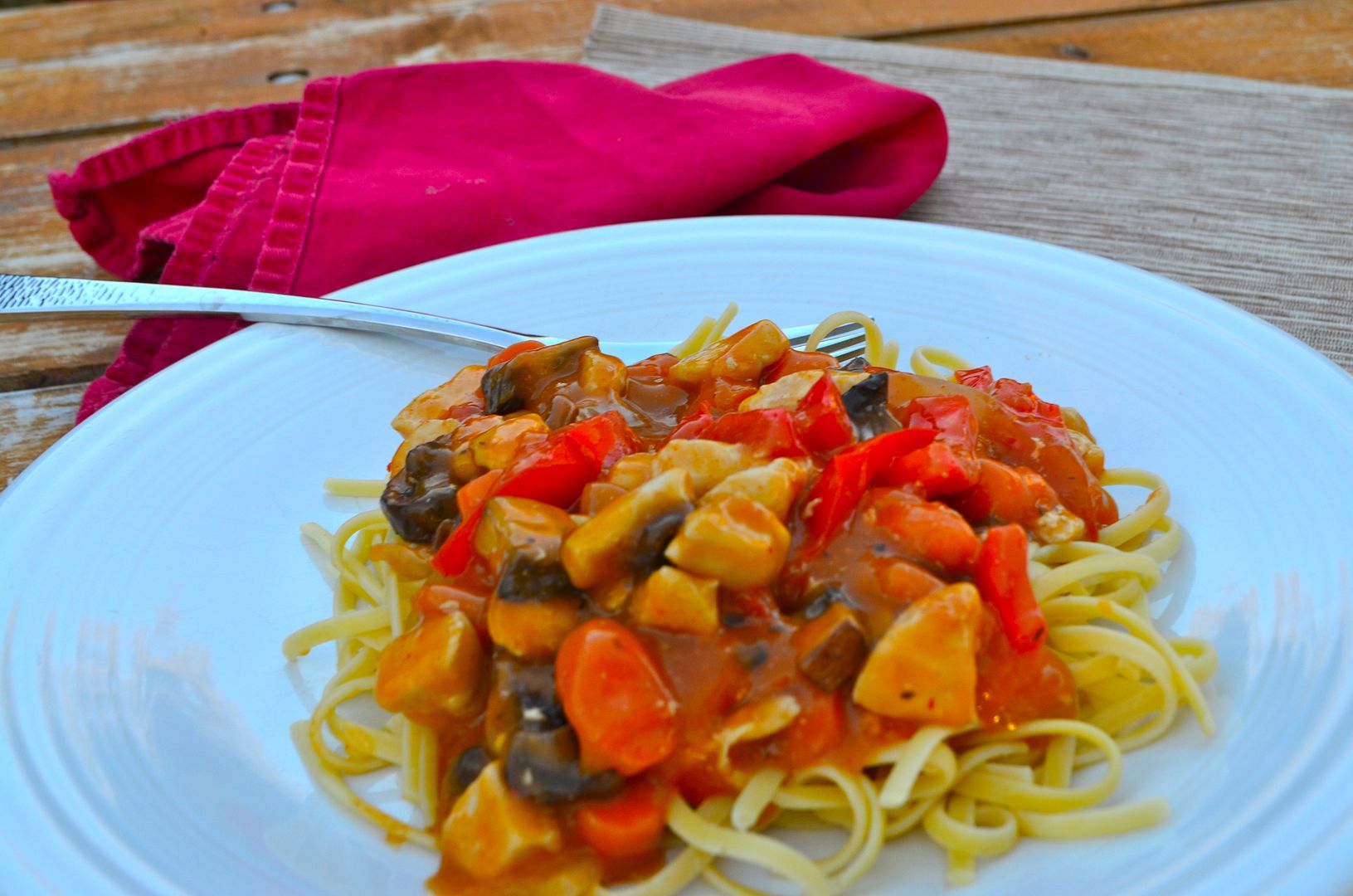 Spring break makes me want to dance and sing and play games…and cook!  Yes, I still cook for my family every night, but with busy schedules, sometimes those meals are just thrown together. I do not always necessarily enjoy or appreciate the art of cooking.
We are on spring break this week, though, and we convinced Sean to take off work so that he could join in on our family fun.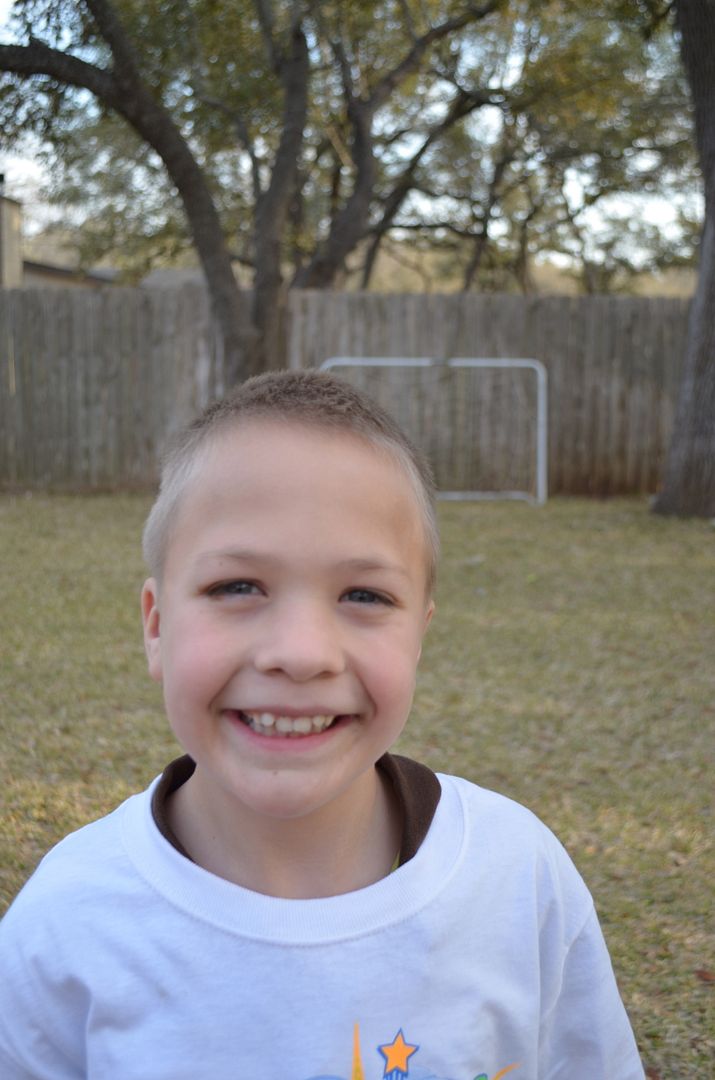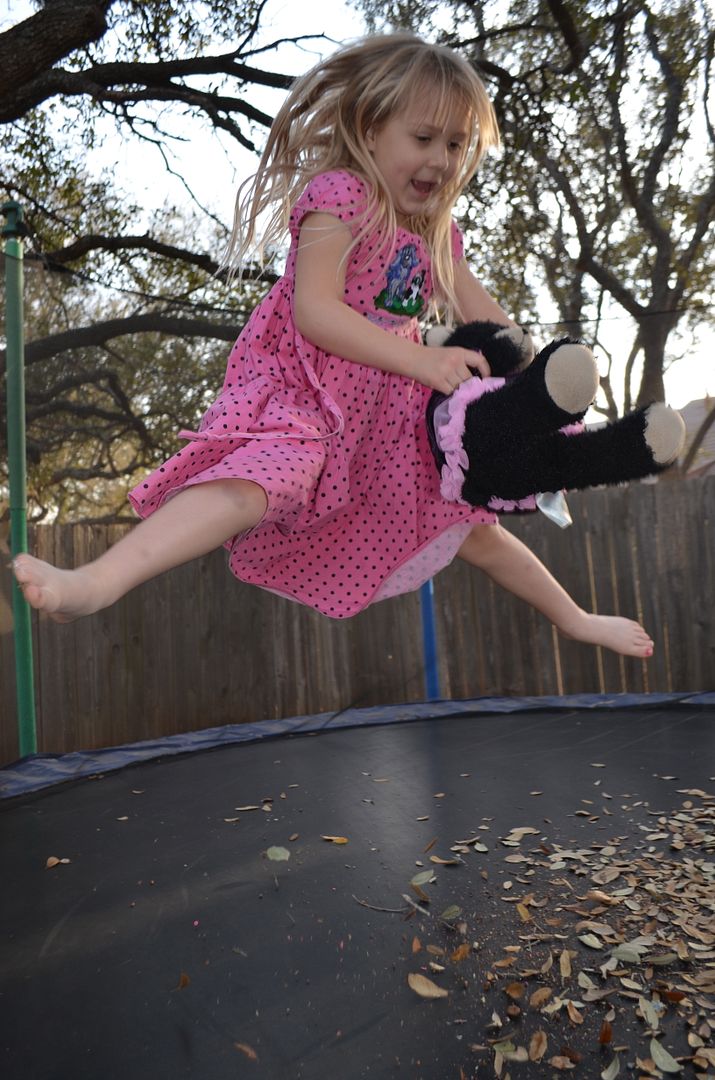 We have had games days,
a plant the garden day,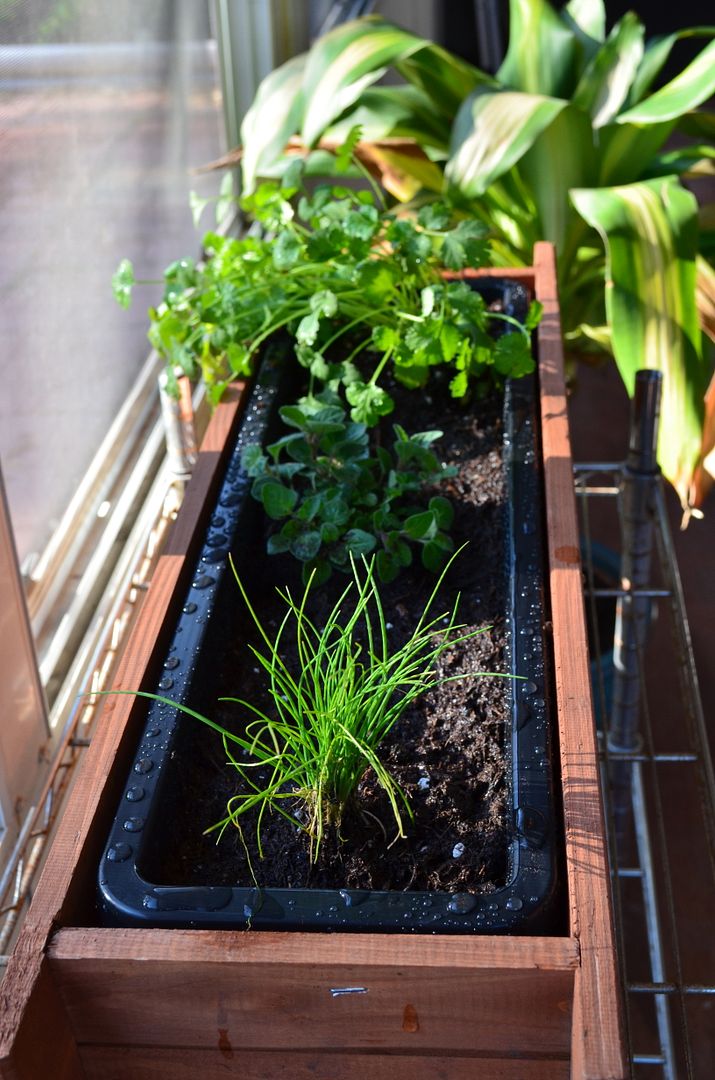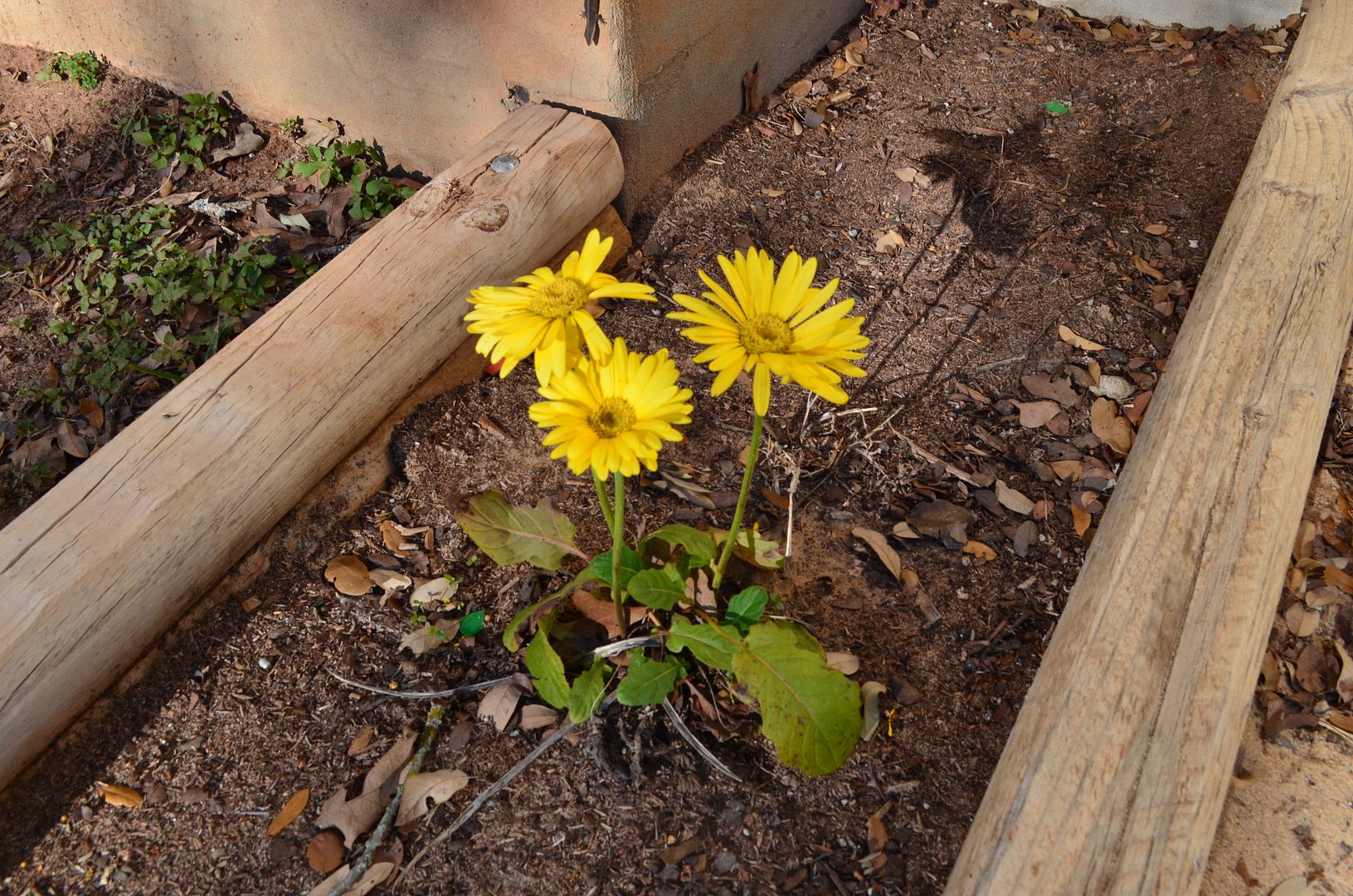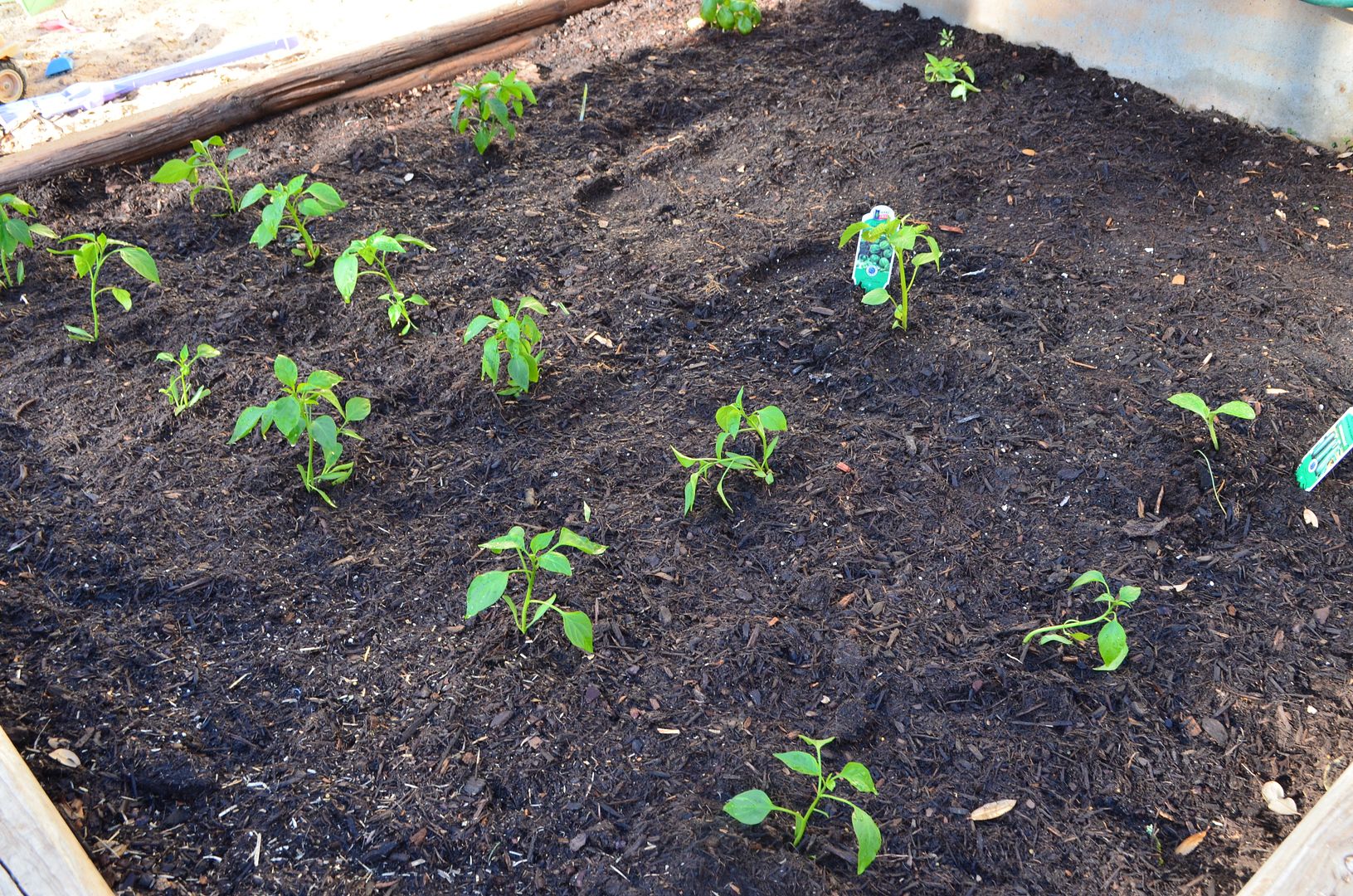 and a zoo day (more on that later) so far.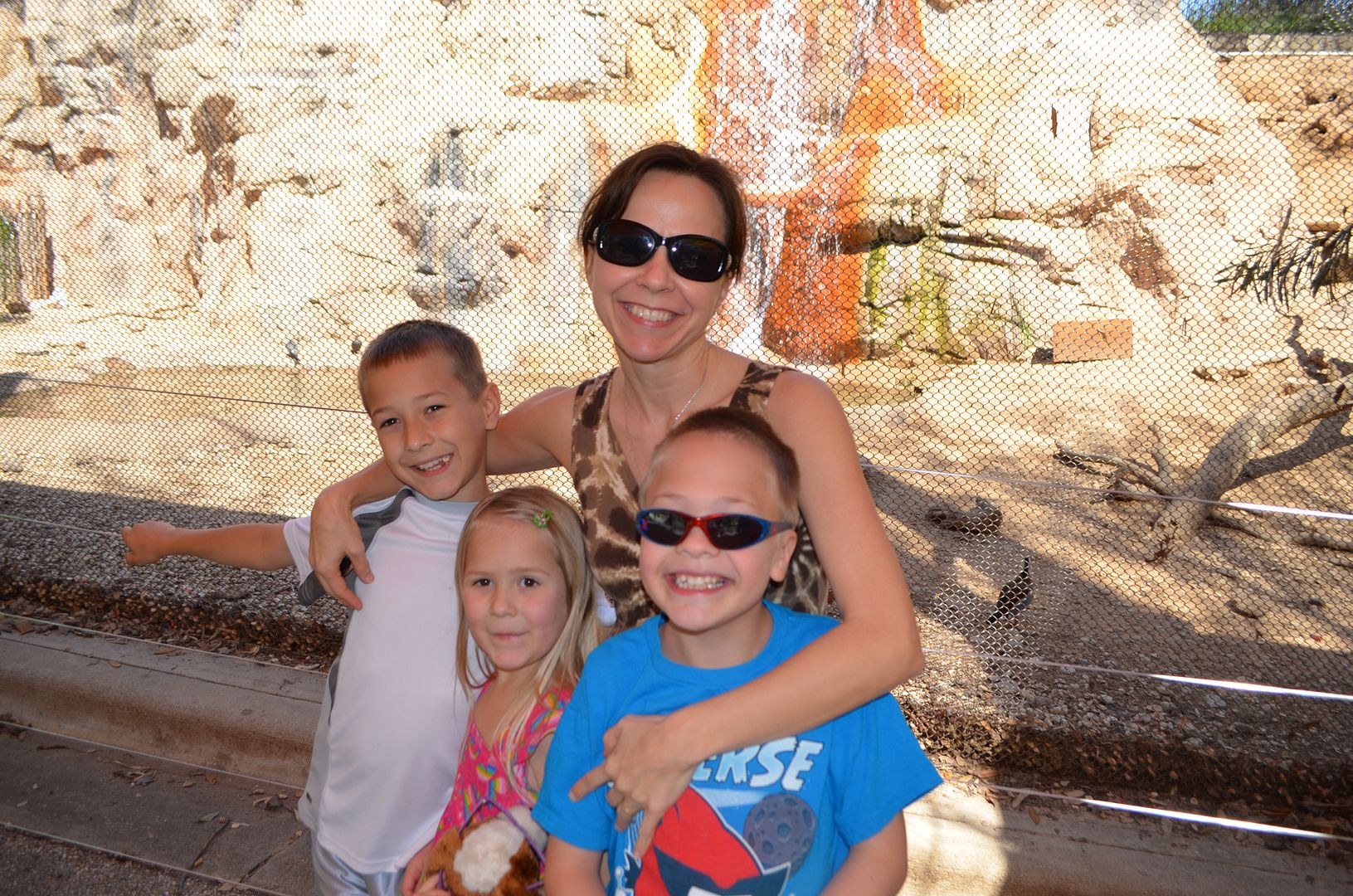 It has been my definition of family bliss.  Sometimes staycations are the best.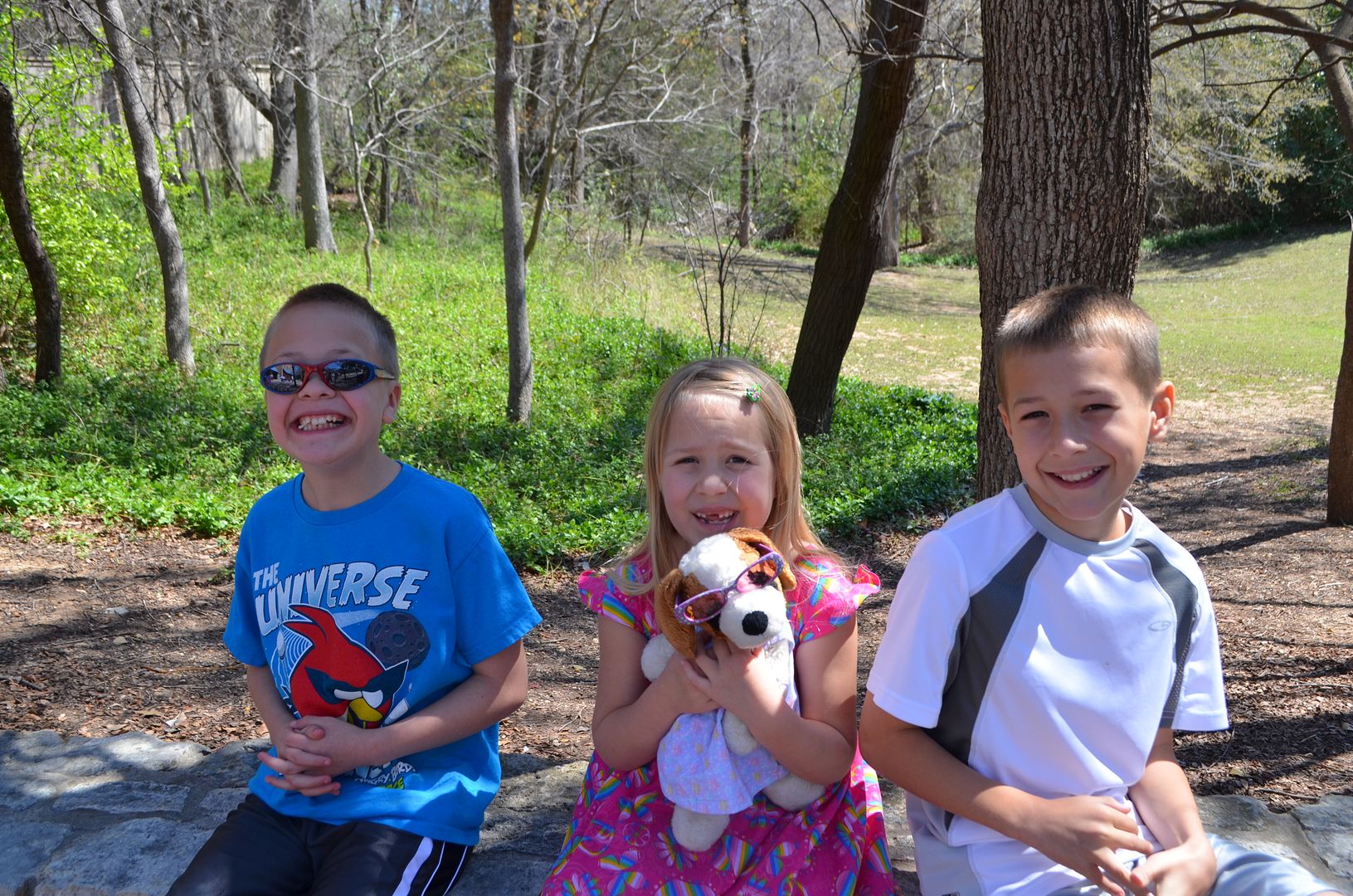 Another thing that happens during spring break is my desire to start eating more fruits and vegetables, while cooking more healthy meals for the family.  This week, I am on a mission to make granola (recipe later), chop and freeze fruit for smoothies, chop and freeze vegetables for stir-fry, make granola bars, and prepare peanut butter and chocolate covered pretzels for the littles.
As I looked into my refrigerator on Monday, I decided to make a stir-fry, but I was not sure exactly what kind I wanted to make.  I remembered how Gabriel likes Brenda's Coconut Curry Soup so much that he requested it for his birthday, and I decided that I could turn it into stir-fry form.  It was so delicious that I looked at the leftovers after dinner and told Sean that it made me want to blog about it.  As we all know, I am not a food stylist, but I did my best to put together a pretty plate of it so that I capture the memories…and remember how to make it the next time my family requests it.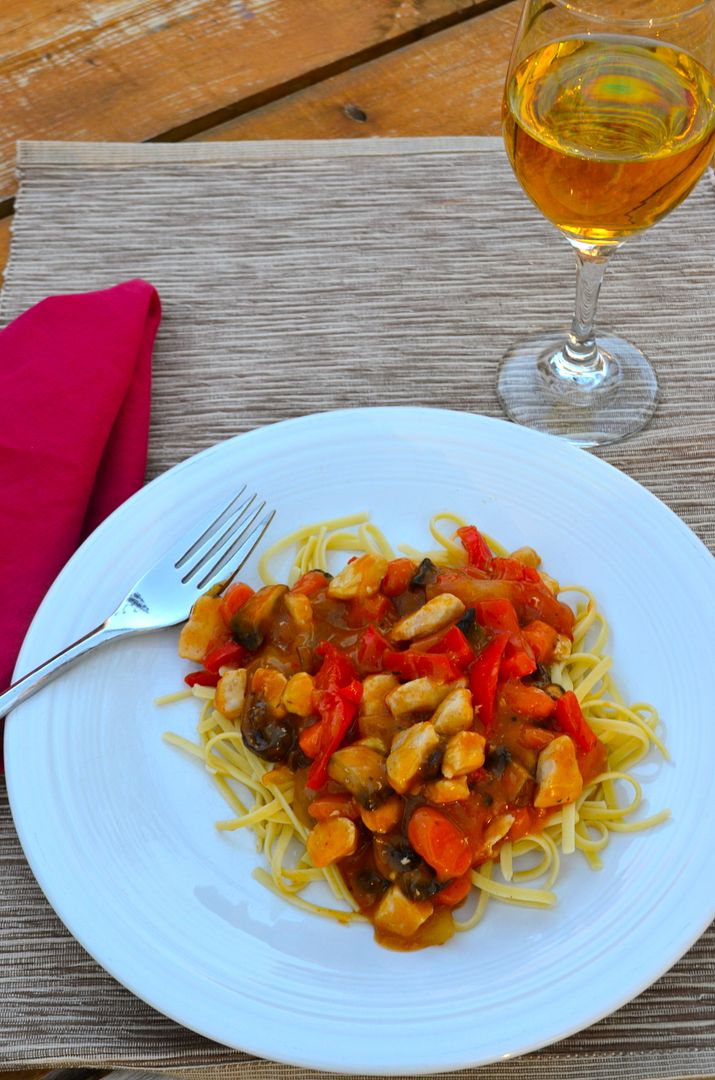 Ingredients
2-3 chicken breasts, cubed
1 portobello mushroom, cut into 1-inch cubes
1 red bell pepper, diced
1 small sweet onion, diced
1/3 cup chopped carrots
1 tablespoon olive oil
1 can coconut milk
1 tablespoon red curry paste
1-2 tablespoons cornstarch
1 teaspoon powdered ginger
1 teaspoon kosher salt
1 tablespoon fish sauce
1 tablespoon soy sauce
12 ounces linguini, cooked according to package directions
Instructions
Add 1 tablespoon olive oil to stir-fry pan.
Heat pan over medium high heat.
Add chicken breasts and cook for 4-5 minutes, until barely pink.
Toss in portobello mushroom, onion, bell pepper, and carrots.
Reduce heat to medium.
Season with salt, and continue cooking for another 4-5 minutes. Vegetables will still be slightly crisp, and the chicken will be juicy but cooked through.
Mix together the coconut milk, fish sauce, soy sauce, ginger, red curry paste, and corn starch. Pour the mixture into the stir-fry pan. Stir until the sauce thickens, which should only take 1-2 minutes.
Remove from heat.
Serve immediately over the linguine noodles.
http://cookingformykids.com/2013/03/14/when-on-spring-break-recipe-coconut-curry-stir-fry/
Enjoy your weekend!