We started our summer break in full force yesterday.  Since we do not have a set plan of what to do each day, we just woke up, looked at the list, and selected some fun things to do.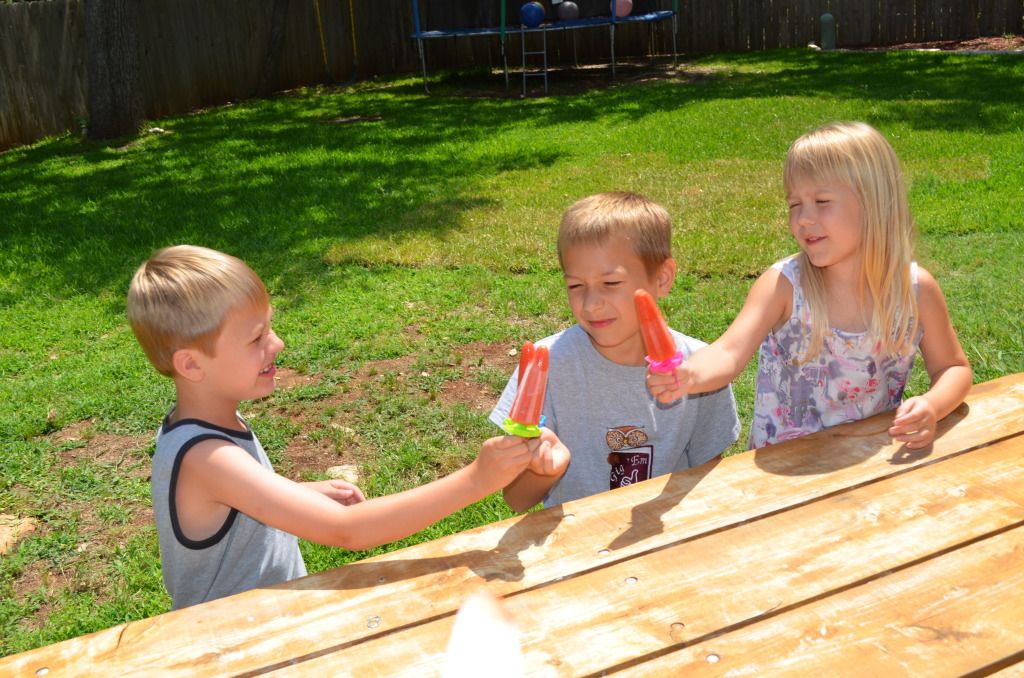 One of the things that caught their attention was making popsicles.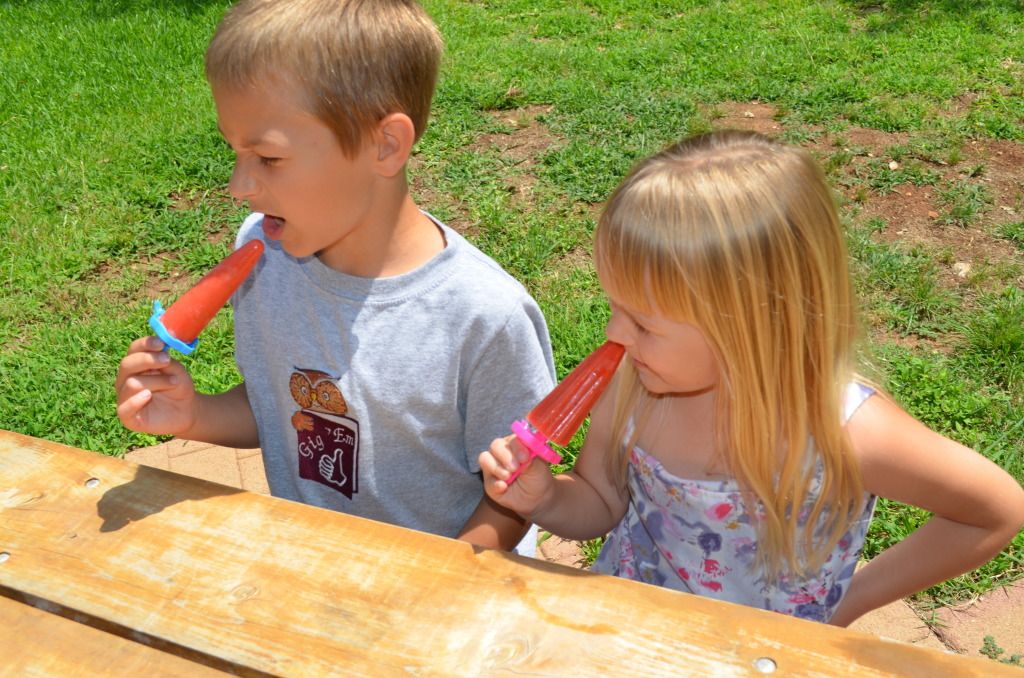 While I had made popsicles out of juice before, I had never pureed my fruit and made them that way.
The littles loved them, and, even though they eat plenty of fruit, I still felt great knowing that they were getting some nutrition with their fun afternoon snack.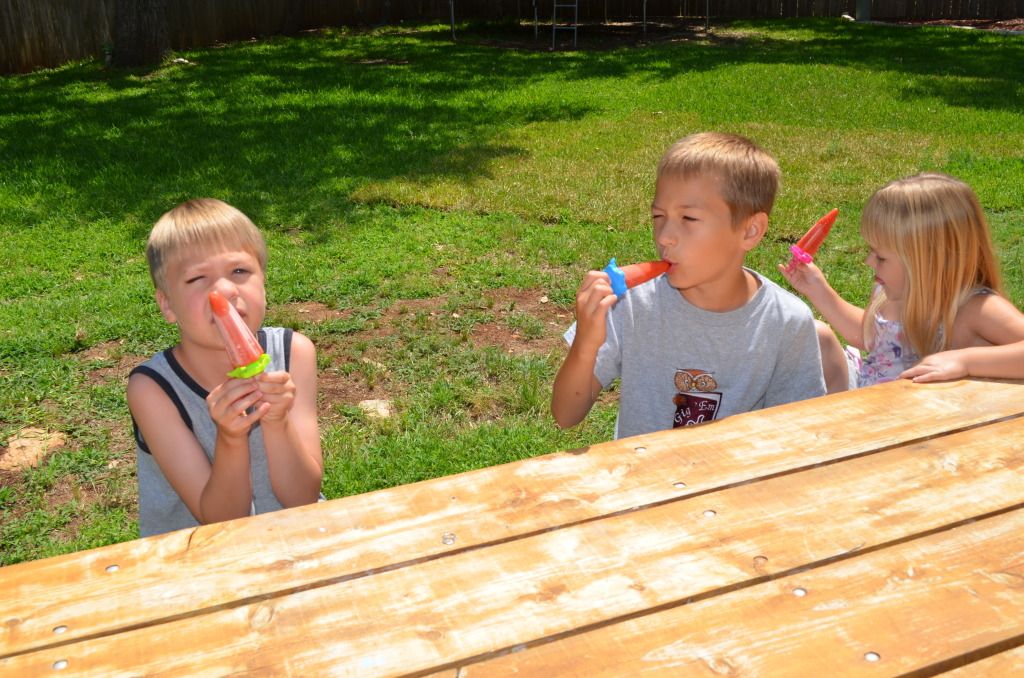 We will definitely be making plenty more popsicles duringour summer break.  The fun has only just begun.