I am almost two years older than Sean, so, for almost two years, he has been hearing about how much I loved my 40th birthday.  However, I love all birthdays, and Sean is very indifferent about them. I was determined that he would love this one, though, because you only turn 40 once.
We took Gabriel to camp the weekend before Sean's birthday, so we celebrated with his parents while we were in College Station.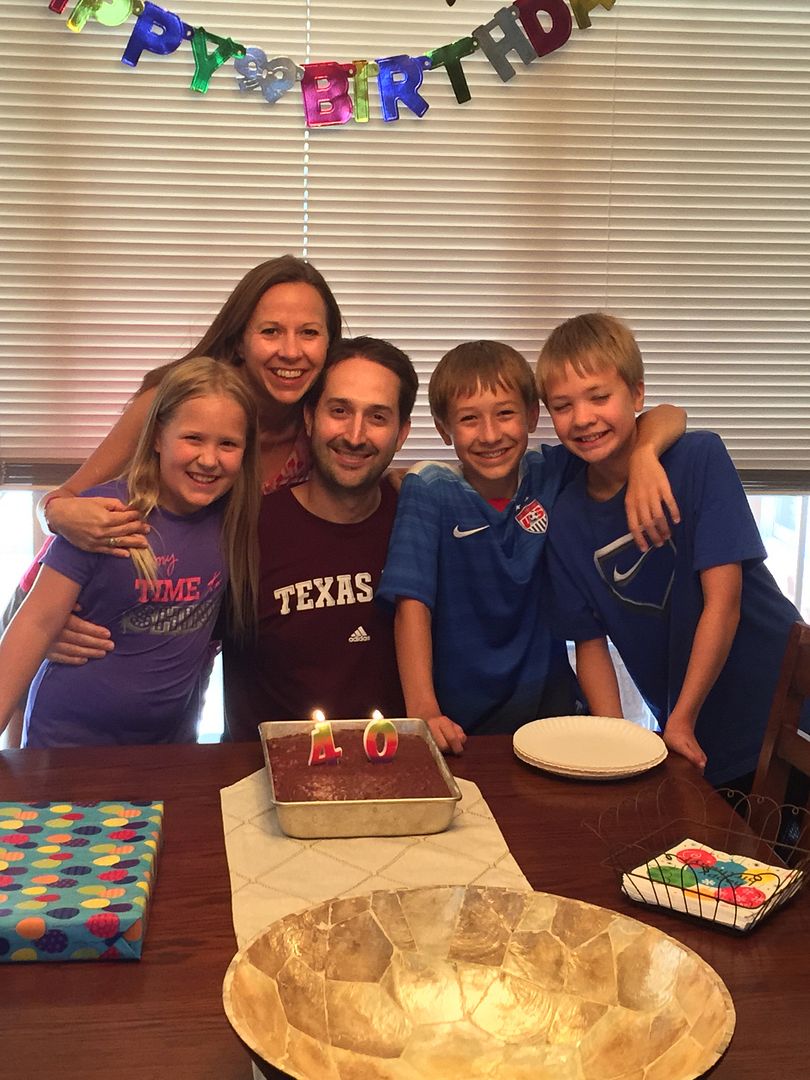 On his actual birthday, his office staff decorated his office and made him feel special all day.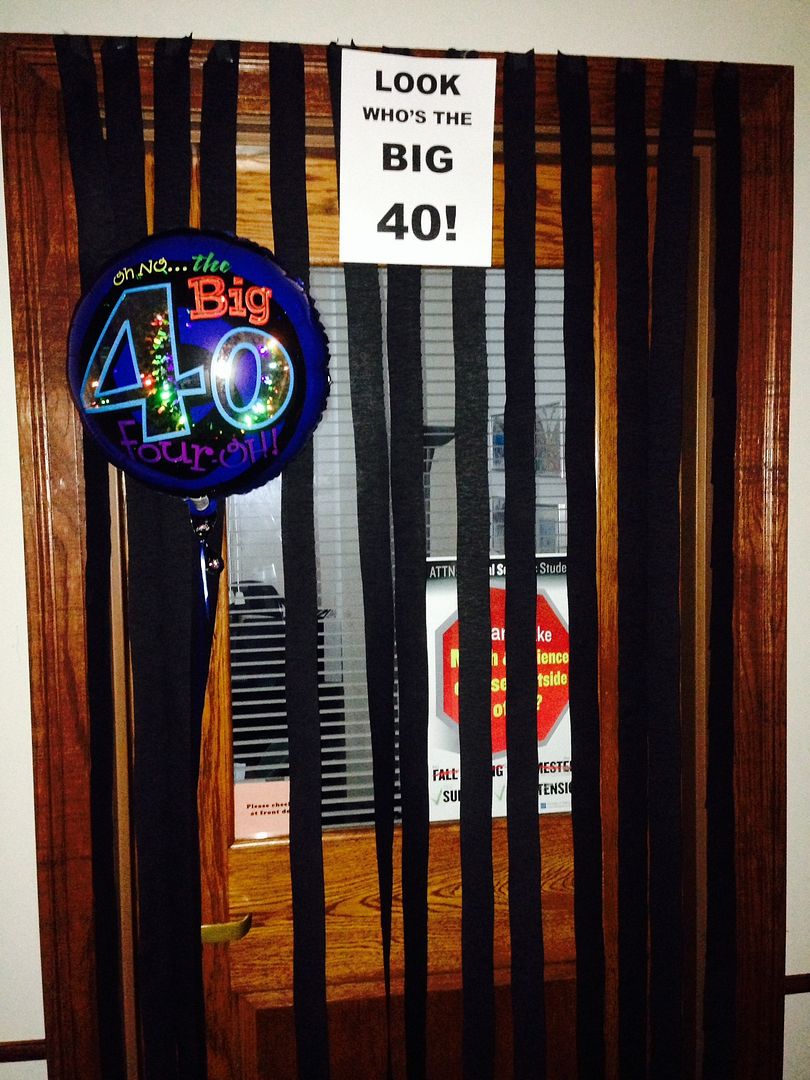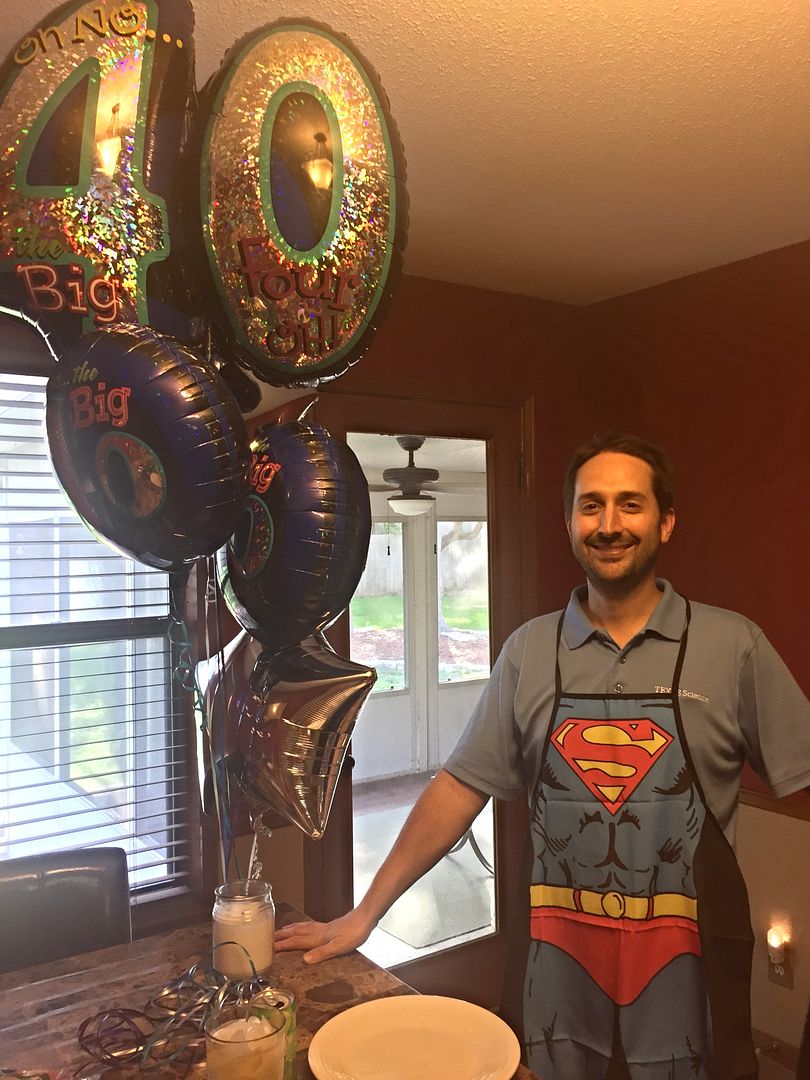 Gabriel was at camp, so we just had a mini celebration so that we could have a bigger celebration with Sean.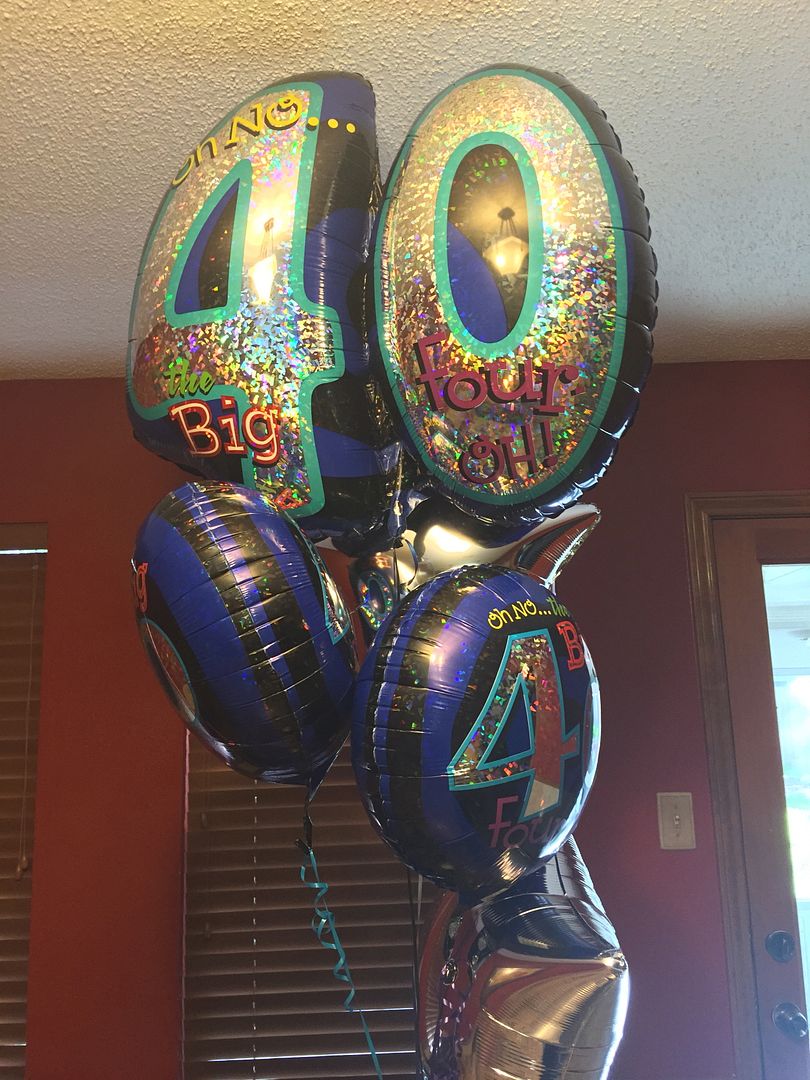 Once we were all united as a family, we went out to dinner as a family.
When we returned home, we enjoyed Pioneer Woman's Chocolate Sheet Cake.
While birthdays still are not a huge deal to him, he definitely enjoyed his 40th one.