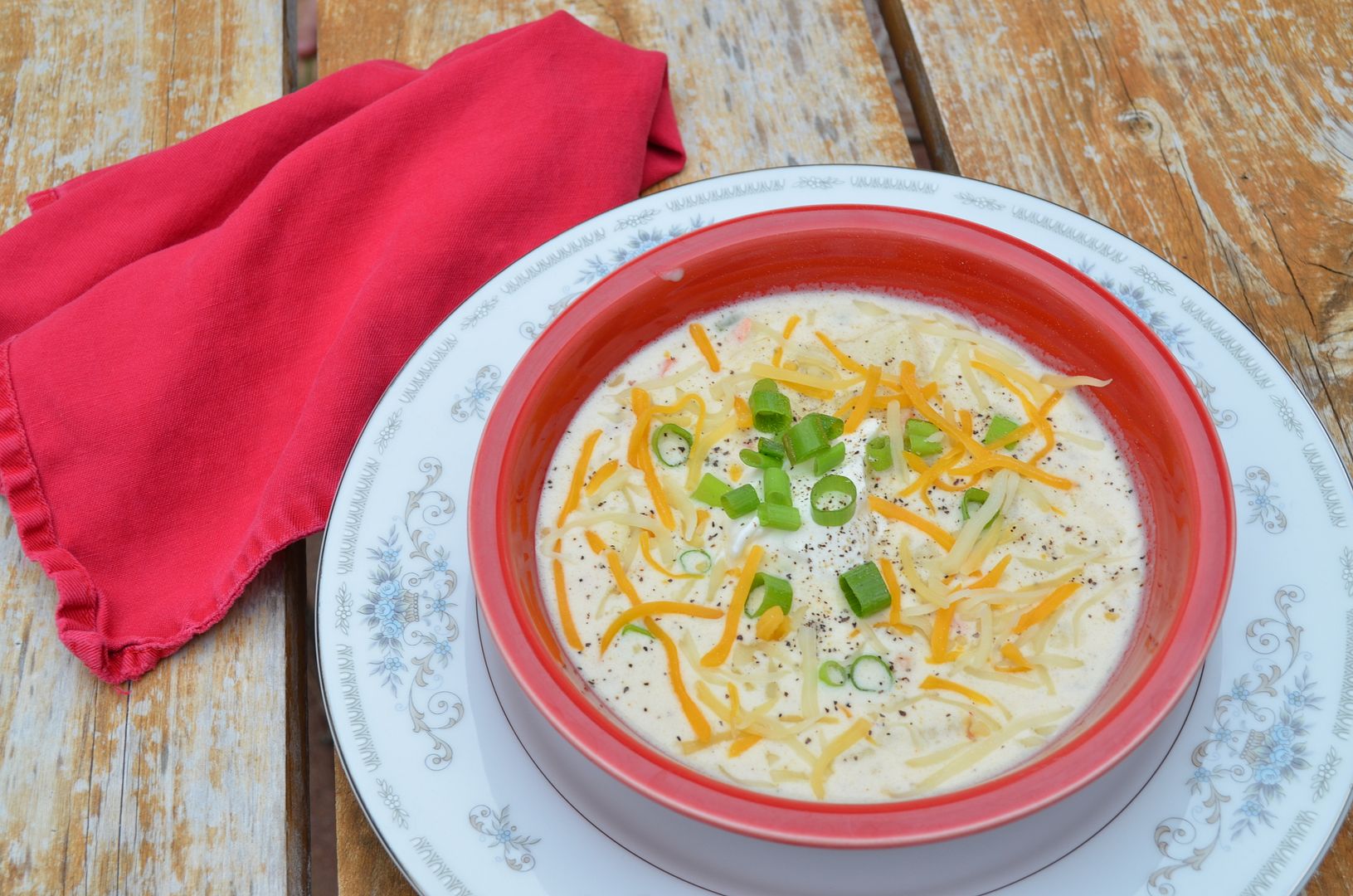 While we were at my parents, the littles were able to have a taste of farm life when they helped Gran harvest the potatoes.
Gran dug the potatoes, and they happily gathered them up and put them into the bucket.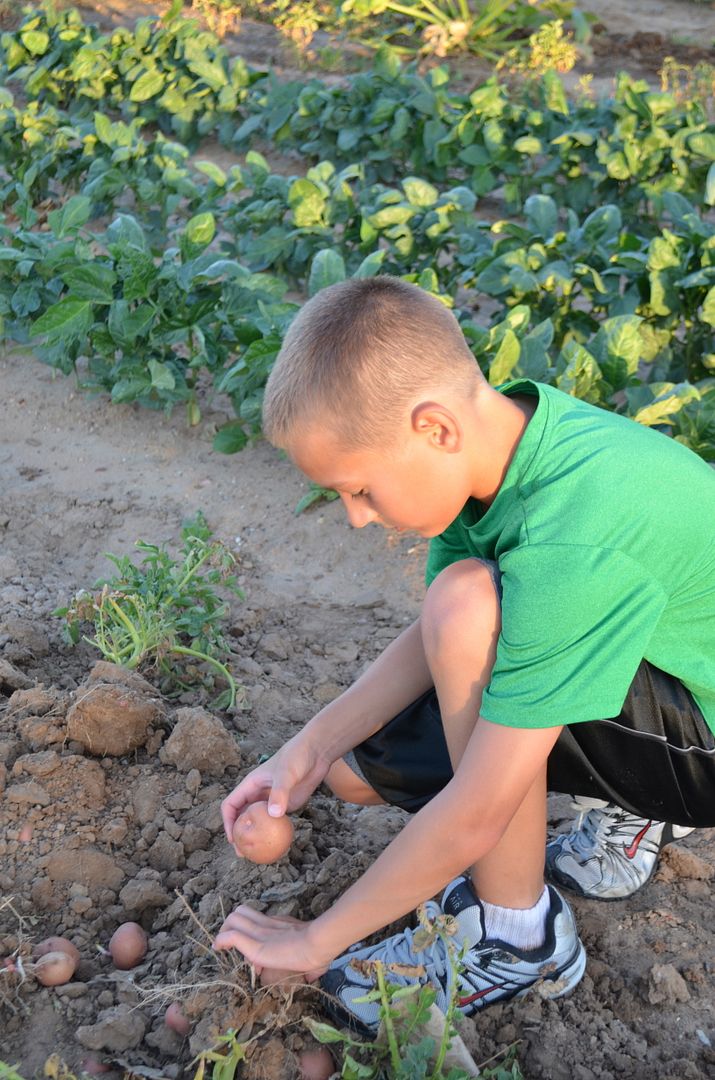 Watching them took me back in time.  I probably never realized how cool it was to plant and harvest the food that was later placed on our dinner table for us to eat.
We often had fresh meat, eggs, milk, and vegetables for dinner.  It was an incredible treat to share that experience with my own children.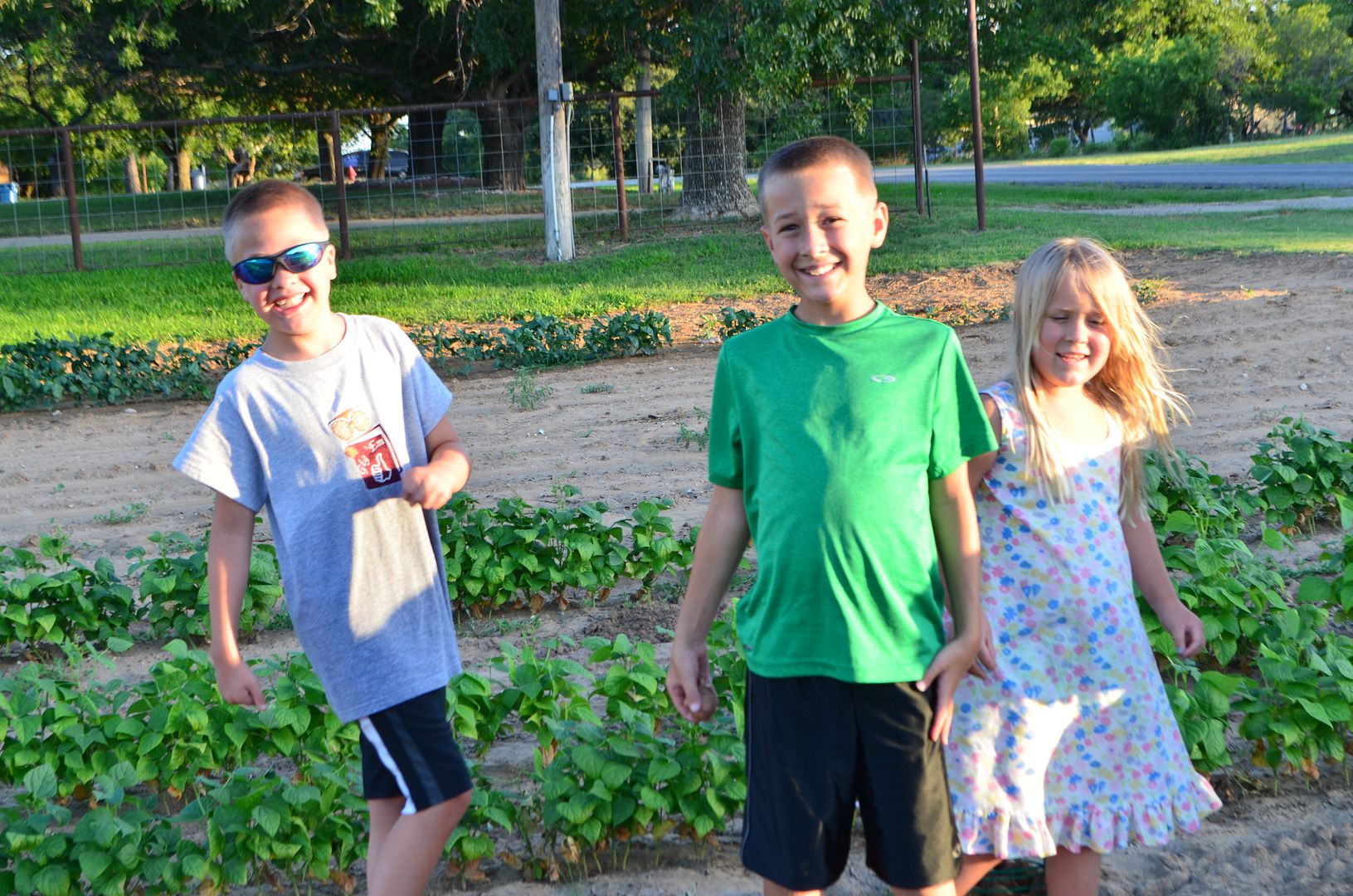 The littles loved being farmers for the evening.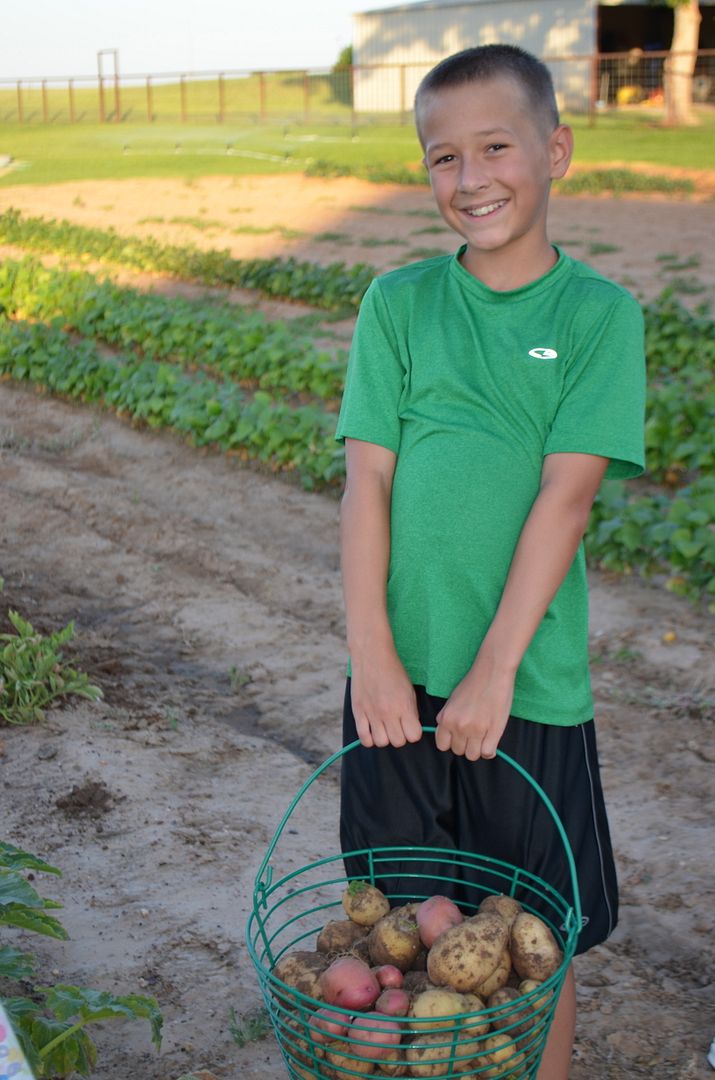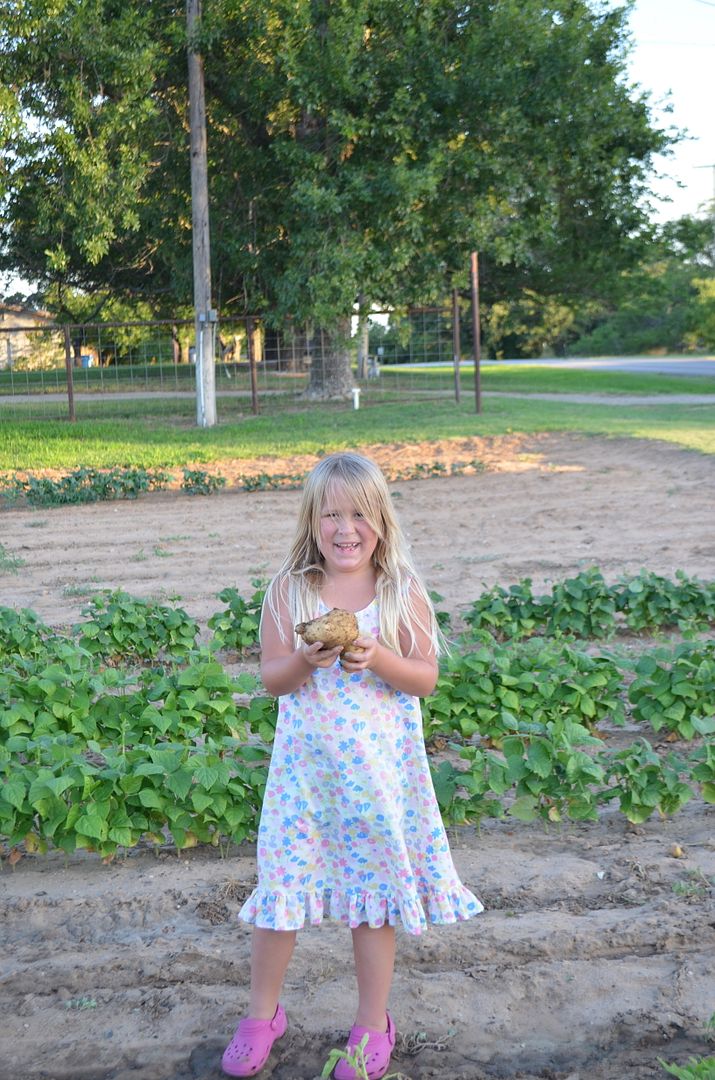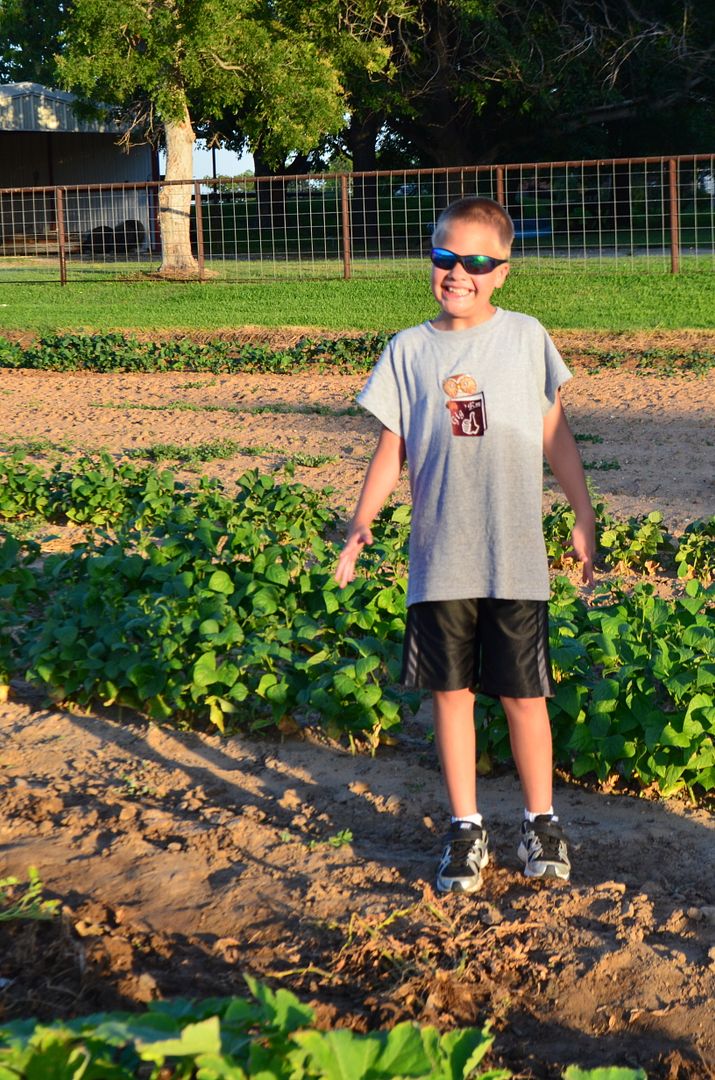 I loved bringing the potatoes home and making fresh potato soup.
Ingredients
1 pound of bacon, chopped into small pieces
10-12 new potatoes
1 medium sweet onion, diced
1 cup shredded carrots
1/2 cup diced celery
1/4 cup flour
1/4 cup butter
4 cups chicken broth
4 cups whipping cream
Salt, to taste
Pepper, to taste
Instructions
Preheat oven to 375.
Wash the potatoes to prepare them for cooking.
Line a cooking pan with foil. Add the potatoes in 2-3 rows. Cover with another layer of foil, tucking the sides of the foil around the potatoes.
Bake for 60 minutes.
Remove from oven and allow to cool slightly.
Pierce the skins of the potatoes with a knife, and peal away the skins with your hands.
Place the potatoes into a bowl, and dice/mash them into pieces. You can mash them as fine as you want, according to your family's preference for how large they want the pieces in the soup. Add a little salt and pepper to the potatoes, and set them aside.
Heat a large soup pan/stock pot over medium high heat.
Add the bacon and fry until cooked and almost crispy.
Add the onion, carrots, and celery, and cook for about 5-7 minutes.
Add the butter. When it melts, add the flour, and quickly whisk until smooth. Pour in the chicken stock, continuing to stir to make sure that the mixture stays smooth. Sprinkle in about 2 teaspoons of salt and 1 teaspoon of pepper.
Pour in the bowl of potatoes, stirring to incorporate them into the mixture.
Cook for about 5 minutes, and then pour in the whipping cream.
Reduce heat to low, and season to taste. At this point, you can add more whipping cream, if you want your soup to be creamier.
Remove from heat and serve with cheese, sour cream, and green onions.
http://cookingformykids.com/2013/07/09/harvesting-potatoes-recipe-creamy-potato-soup/