It was a perfect weekend.  After an extremely busy week, with Ethan's ARD, teacher appreciation, and extra errands, I was ready to just be at home all weekend.  And, that is exactly what we did.
1.  Of course, we started the weekend with pizza and movie night.  But, before that, we bought some new fish for Gabriel's fish tank.  It is a mini obsession of his right now.
2.  Saturday was spent making cupcakes for a dear friend who was hosting a couple's shower.
3.  Since I was in the kitchen baking all day, it was a perfect time to work on Gabriel's end of the year project.  Let me just say that I think Mommas become smarter while their children are in school.  I now know more about Ulysses S. Grant than I think I ever knew when I was in elementary school.  And, I loved having Sean and Gabriel in the kitchen with me working on the project while I baked.  Gabriel finished his paper and is almost finished with his presentation/tri-fold.  I am so proud of him!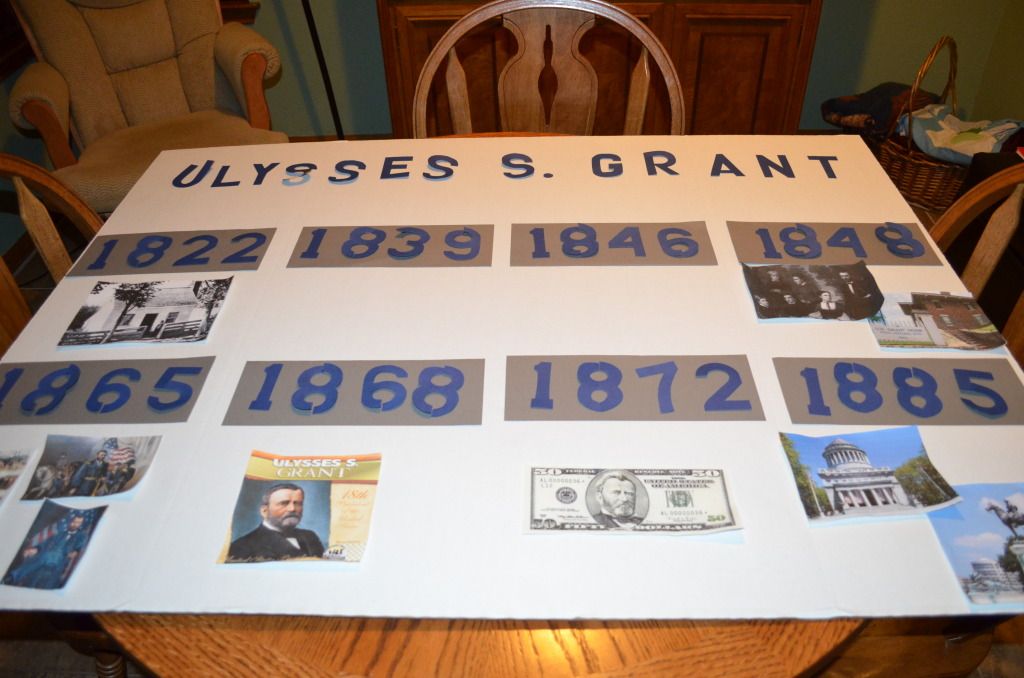 4.  We ended the day in a perfect almost summer fashion by grilling hamburgers and making homemade onion rings.  The onion rings were amazingly delicious.  I was too hungry to take pictures, but I will be making them again very, very soon.  We actually decided to have a weekly hamburger night because it is just so simple and fun.
5.  Sunday began with my sweet husband whispering "Happy Mother's Day" while our very smart dog crawled up to my head, curled up, and started giving me Mother's Day kisses.
Then, one by one, the littles came in to kiss me, hug, me, tell me "Happy Mother's Day", and excitedly let me know that they were working on something special for me.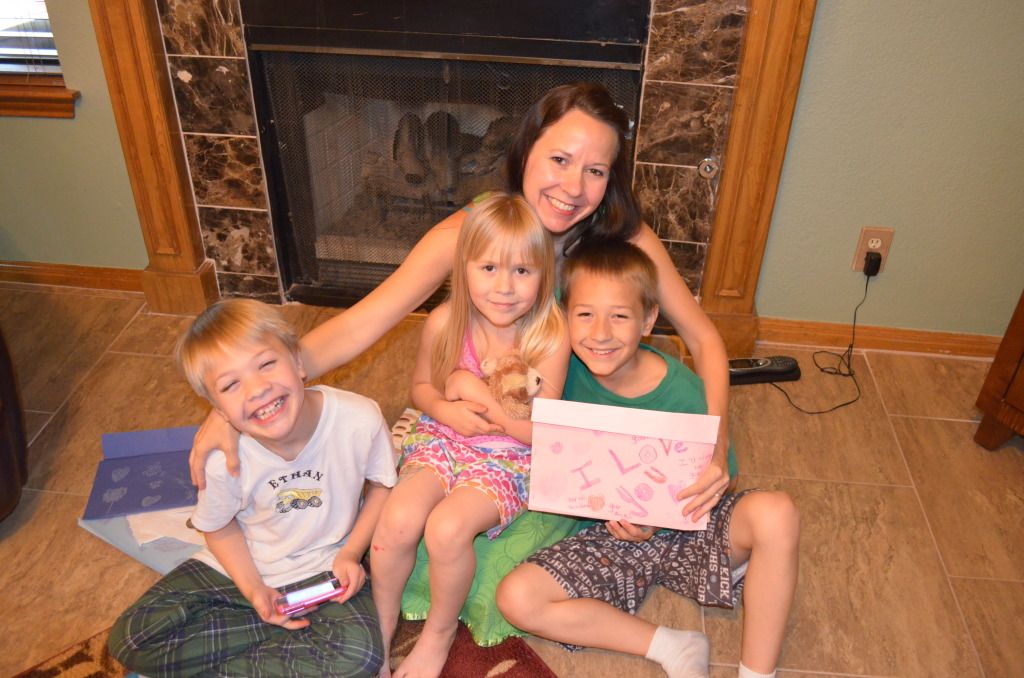 Sean went to get breakfast while I took my time getting dressed, and we all enjoyed a lazy family Mother's Day breakfast together.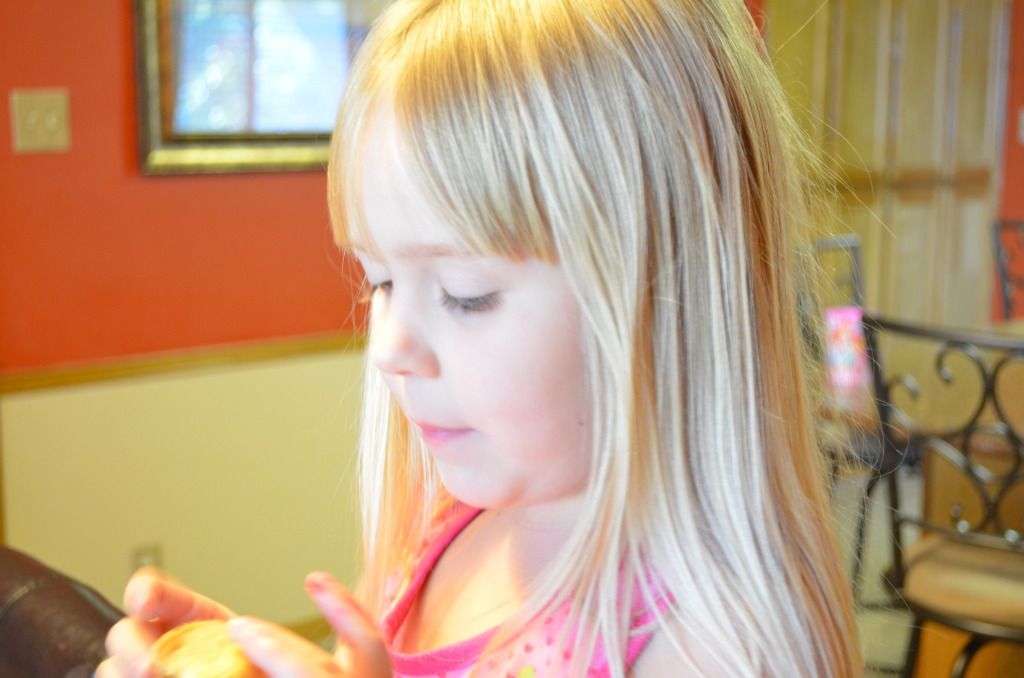 After breakfast, it was time for presents.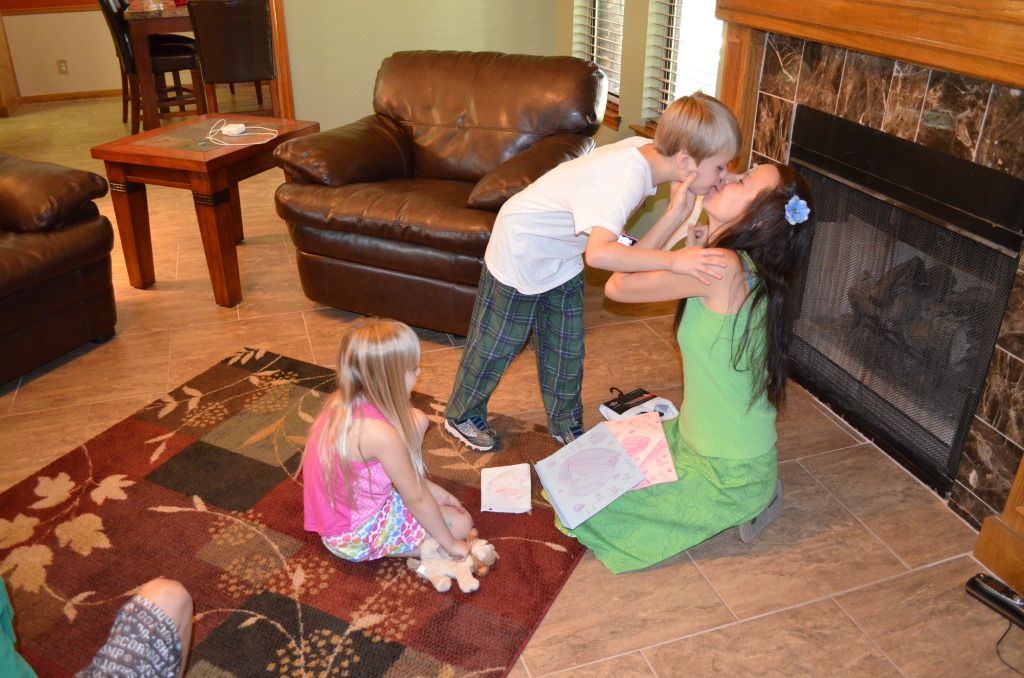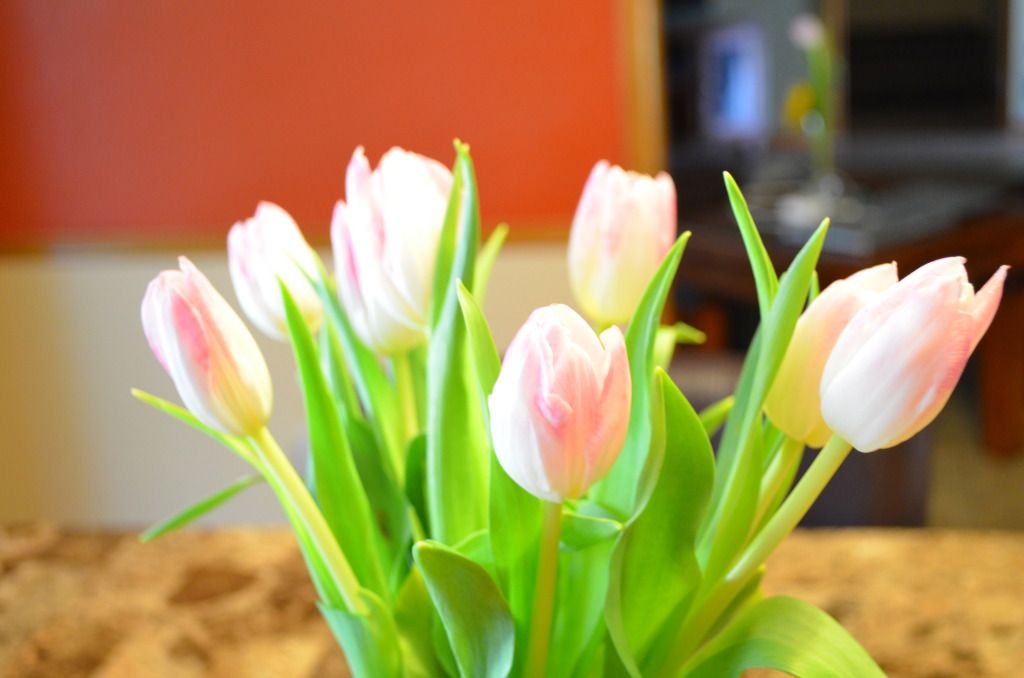 I love flowers and presents, but, on Mother's Day, my favorite gifts are always the homemade cards and poems. They really outdid themselves this year.  Gabriel wrote a letter for each of them, one in his words, one dictated by Summer, and one what he thought Ethan would say.  It was perfect.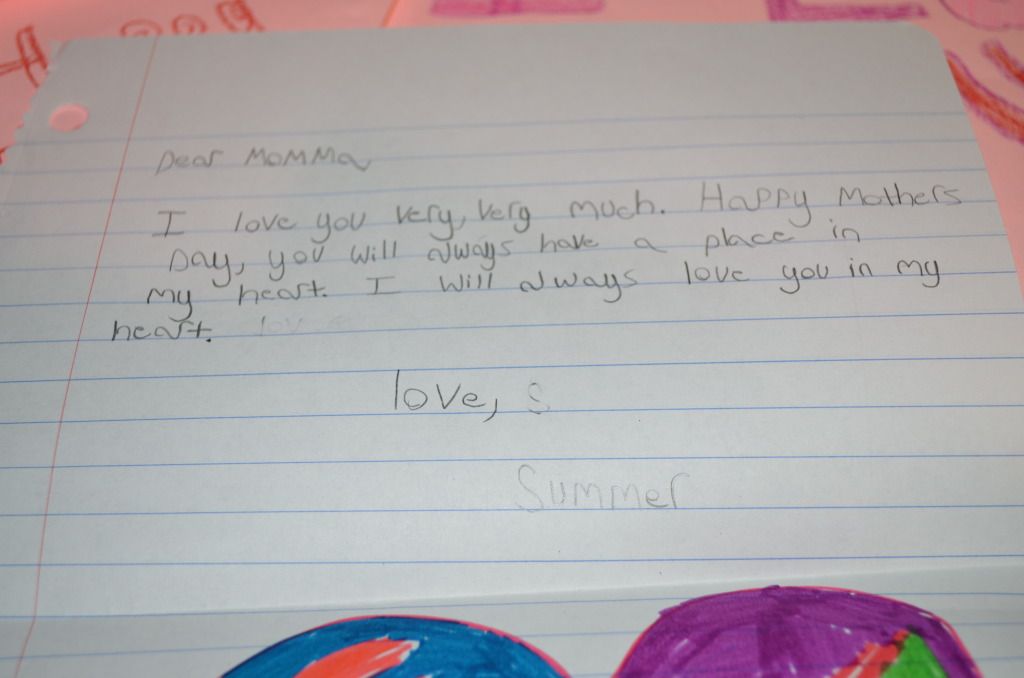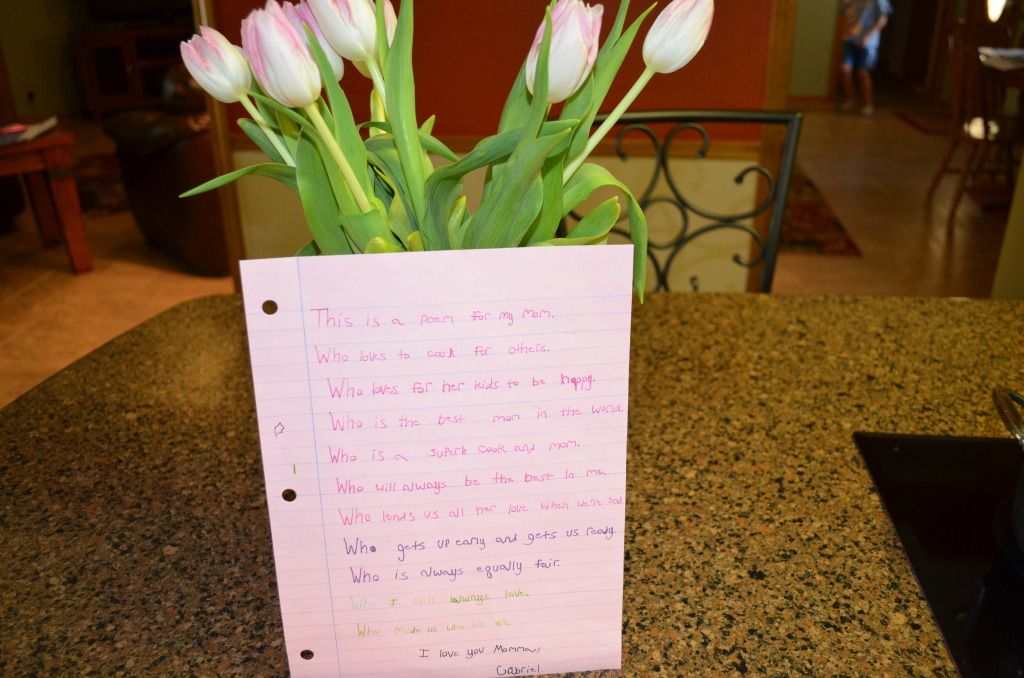 Gabriel asked Sean to go on a bike ride.  Sean said that I should go in his place.  While I do not have a bike, I borrowed Sean's bike, and Gabriel and I went on 4 bike rides throughout the day.  It is definitely something that we will do more, especially when I get my own bike.  It was fun, and I really enjoyed spending the special time with the boy who made me a momma.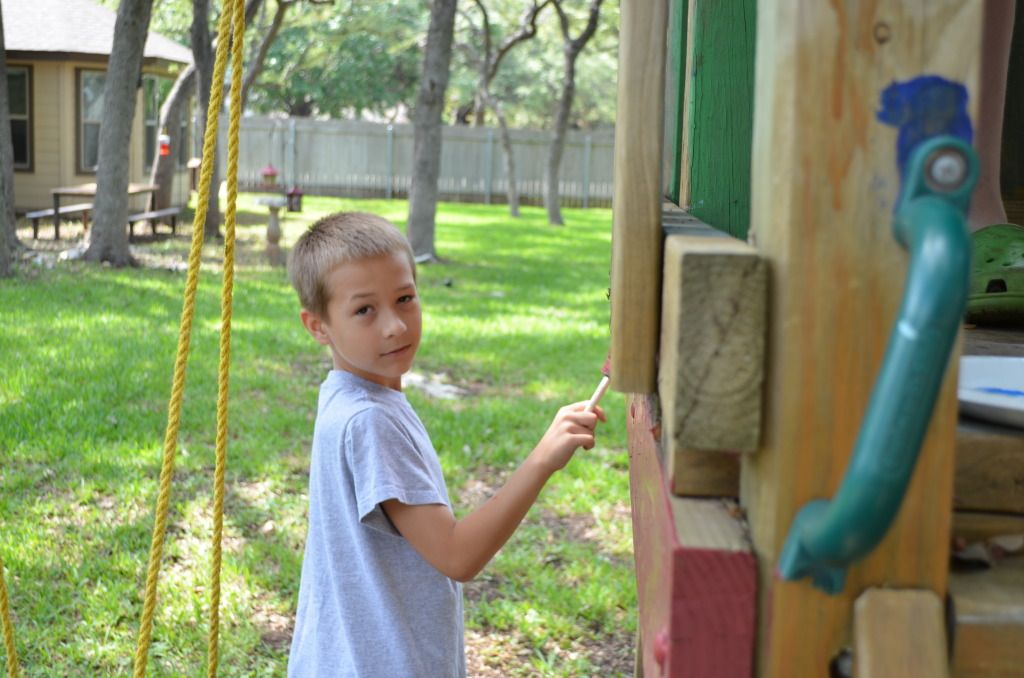 When we returned from our final ride, I had a shower, followed by a nap.  It was so nice to wake up in my cozy bed, knowing that it was not only allowed, it was expected, for me to be lazy today.
Sean cooked dinner, which was delicious.  While I am the one who cooks the majority of our meals, as I have mentioned before, Sean is an excellent chef, and I love his cooking, especially on special occasions.
It was a perfect day.  That is truly the best way to describe it.
6.  Inspired by Jessica at How Sweet It Is, I made a breakfast pizza this week.  It was a last minute Saturday morning breakfast.  I knew that I would be cooking sweets all day, so I decided that I needed a hearty, healthy breakfast in order to make it through taste testing frostings and cupcakes.  This pizza totally hit the spot.  It was so good that I told Sean breakfast pizzas might become a Saturday morning tradition, especially since we always have pizza dough leftover from Friday night pizza and movie night.  If you have never made a breakfast pizza, you should give it a try.  As with any pizza, you can create it into whatever you want – fried eggs or scrambled, bacon or sausage, veggies or no veggies, and any kind of cheese.  Here is how I did it.
Ingredients
Pizza Dough
1 1/2 cups plust 3 tablespoons water
3 teaspoons olive oil
4 2/3 cups bread flour
2 tablespoons sugar
1 1/2 teaspoons salt
1 3/4 teaspoons active dry yeast
Pizza
Lia Marie's Garlic Spread
1 1/2 - 2 cups shredded cheese
3/4 pounds sausage, crumbled and cooked
4-6 eggs
Kosher salt
Black pepper
Instructions
Preparing the Pizza Dough

Prepare the pizza dough according to your bread maker's instructions. For mine, water first, then I layer the flour, salt, and sugar next. After that, I make a small indention in the middle of the flour mixture and add the yeast. The final step is to add the oil to the corners of the pan. Start the bread maker, and let it works its magic.

Preparing the Pizza

Preheat the oven to 500.
Prepare a cookie sheet or pizza pan by lightly spraying with cooking spray.
Spread the dough out with your hands or roll it out with a rolling pin.
Bake for 5 minutes, and remove from oven.
Spread the dough with a layer of the garlic butter.
Sprinkle on a fine layer, about 1/2-3/4 cups of cheese.
Add the sausage, making sure to cover the entire pizza.
Crack open 4-6 eggs in various places around the sausage, making sure to spread them out evenly.
Sprinkle with kosher salt and black pepper, just as you would a fried egg.
Add about another 1/2 cup cheese.
Bake for 10 minutes.
http://cookingformykids.com/2012/05/14/weekend-things-recipe-breakfast-pizza/
Have a great week!
I linked up at the following:
I Should be Mopping the Floor for Mop it Up Monday