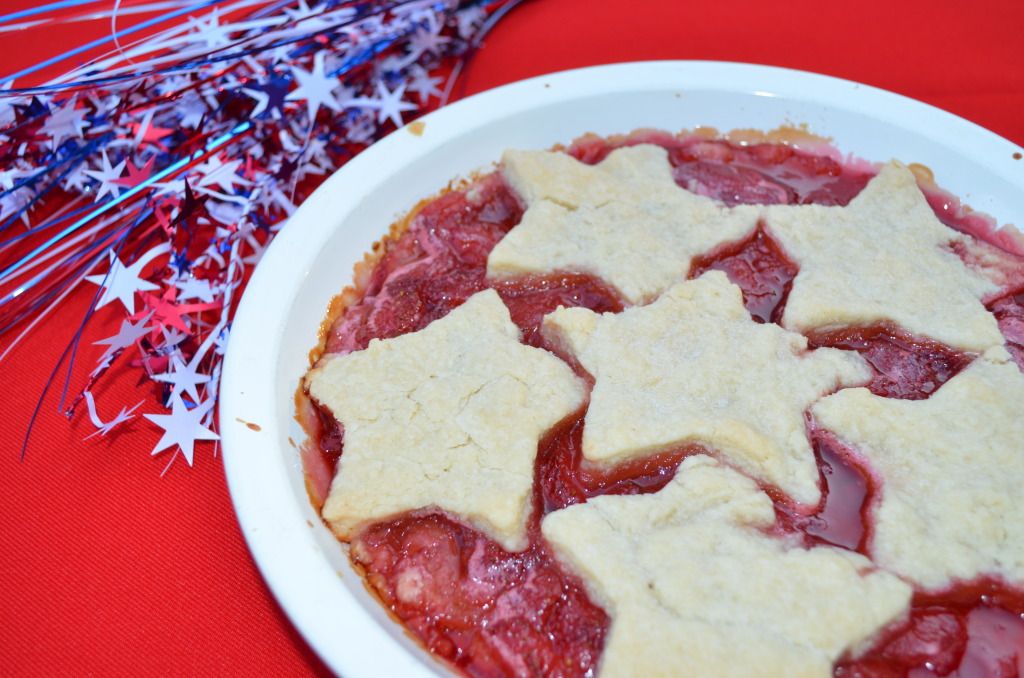 We had a fantastic Independence Day.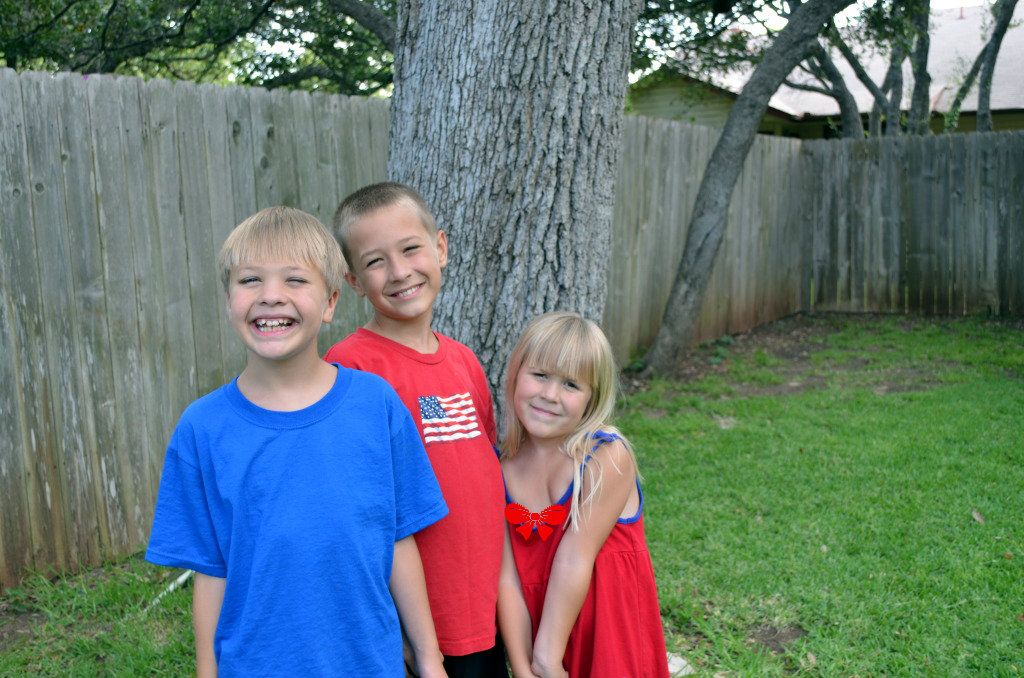 It was about celebrations…and about food.  For the food part, I turned to some of my favorite bloggers for inspiration.
It all started with breakfast.  When I saw these adorable pancakes on my Pinterest board, I knew that they would be a hit at our 4th of July breakfast table.  Amanda at i am baker is simply brilliant, and I love how creative she is when it comes to turning something like breakfast into a special event.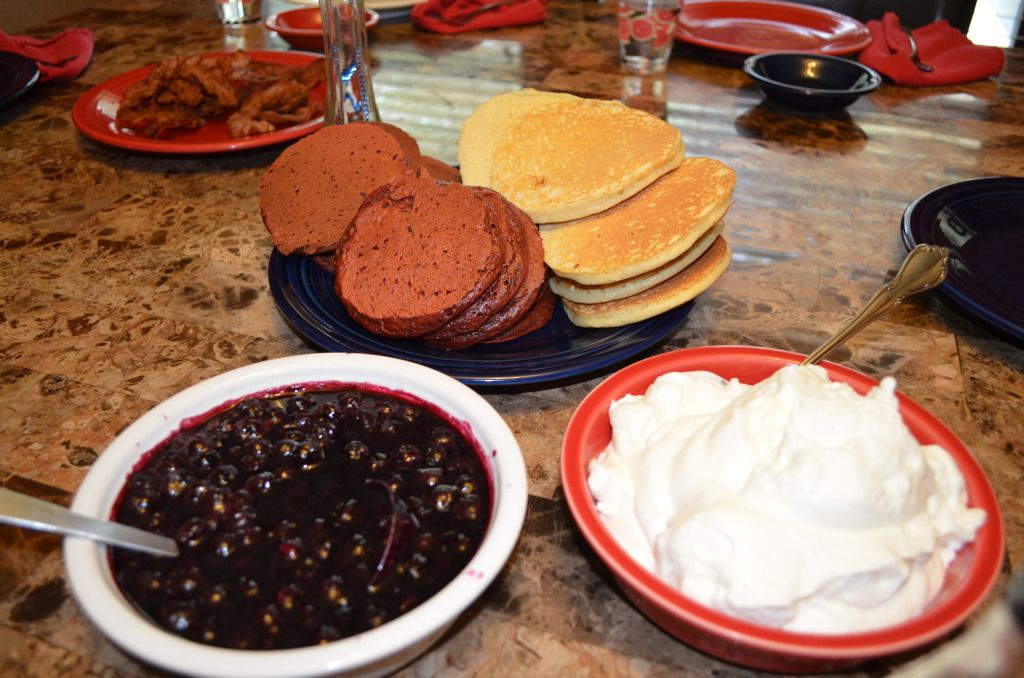 Since we had late mid-morning breakfast, I was not expecting us to be very hungry for lunch.  I put together some appetizers, which would not have been complete without Pioneer Woman's Stuffed Jalapeños.  While they are still too hot for Ethan and Summer, Gabriel is starting to like them now, too.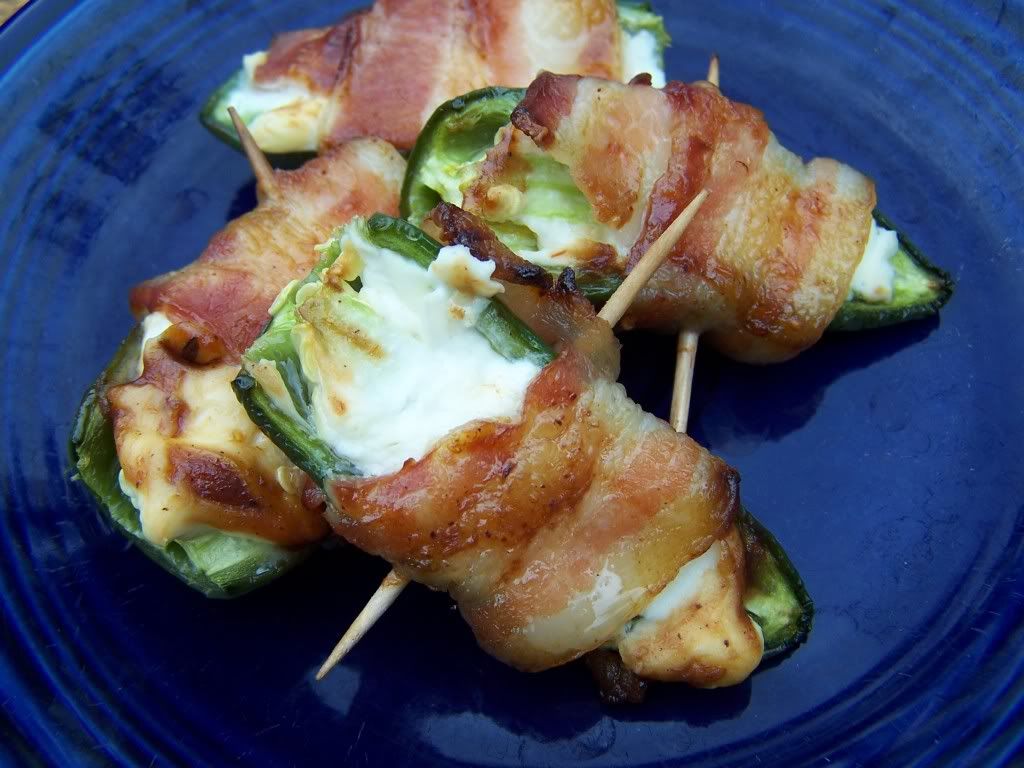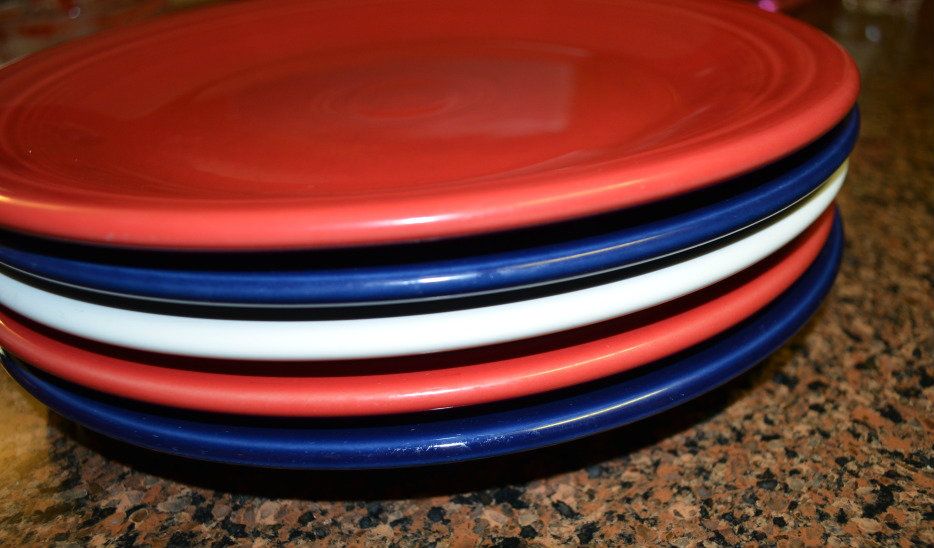 I had started preparing dinner 1st thing in the morning, starting with these amazing crockpot baked beans by Jessica at How Sweet It Is.  Her blog is one that I try to visit often because she has amazing recipes, and she always has a side of humor to go along with them.
I knew that I wanted homemade macaroni and cheese, too, but I did not know which recipe to try since I had pinned more than my fair share on my pasta board.  I decided to go with Panera Mac and Cheese by Annie at Annie's Eats.  I have professed my adoration with her before, and I continue to be amazed with her recipes each time I visit her sweet blog.
Sean wanted to make pork ribs that just fell off the bone, and I am happy to report that he succeeded.  I will post the recipe later.  I know that everyone has their favorite rib recipe, and this one is now ours.  They were truly, truly amazing.
Rounding off the dinner menu was some grilled chicken and burgundy mushrooms.
Dessert had me stumped.  I just could not decide what to make.  So, I turned to Gabriel for help.  I asked him if he wanted cobbler or ice cream.  He appropriately responded, "Both!" and smiled.  So, of course, both it was.
I made vanilla ice cream and strawberry cobbler.  For the cobbler, I kind of made it all up as I went.  There are so many different ways to make cobbler that I decided I pretty much could not go wrong, especially since it would be topped with a big 'ole scoop of homemade vanilla ice cream.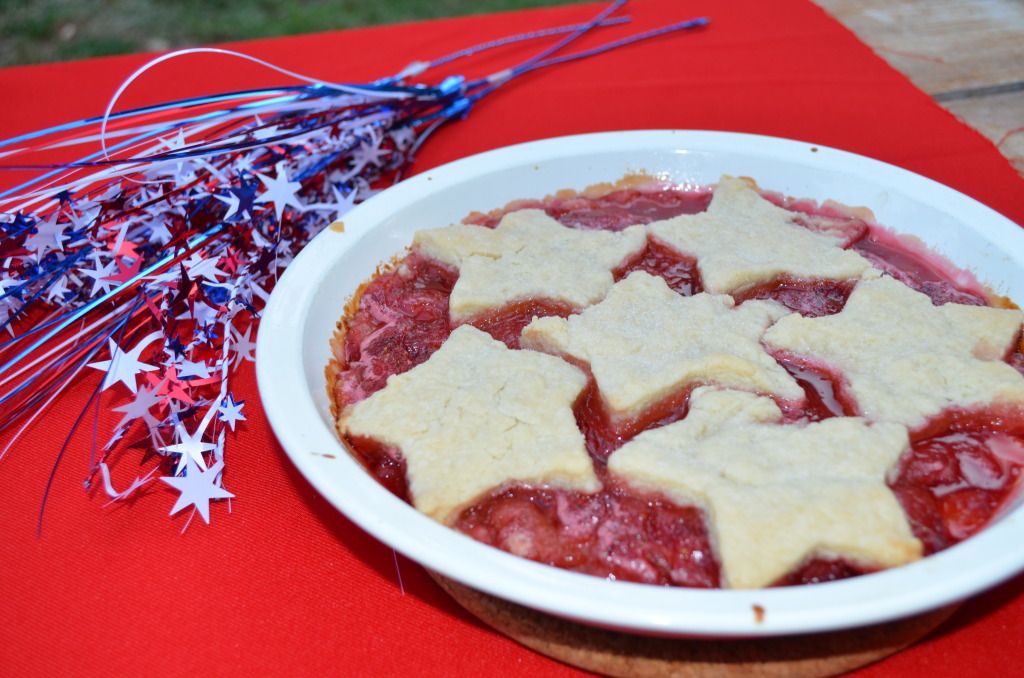 The meal part of our day was great because we were all able to sit down together at a red, white, and blue table, cheers to the day, and talk about what the day meant to us.  That is why I try to make every detail of these days memorable.  It is about so much more than the food.  It is about the memories.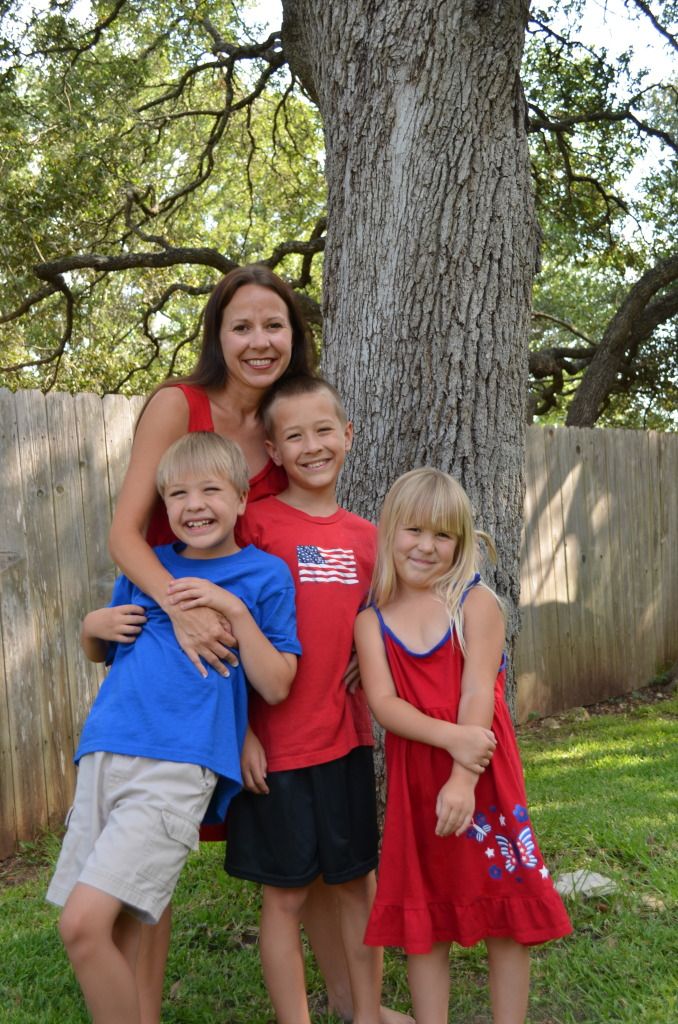 And, I will remember every minute of their fireworks experience.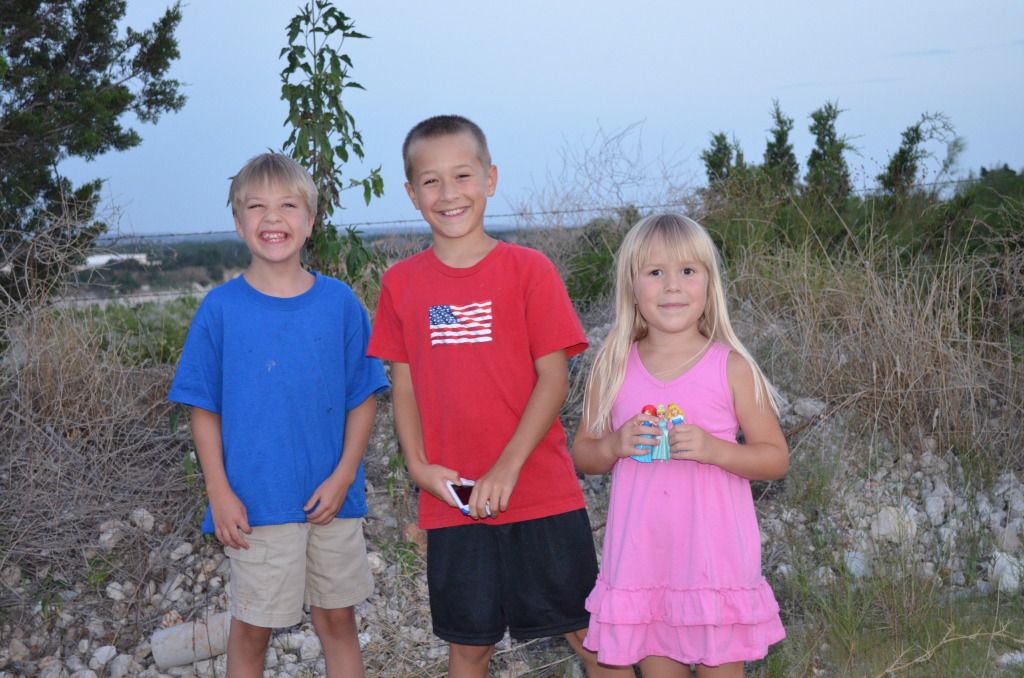 This is the first year that we went together as a family because it was the first year that they were all able to stay up late enough to attend.  Since we did not want to go into the crowds because of how loud and, well, crowded, it would be, Sean found us a beautiful spot overlooking the city.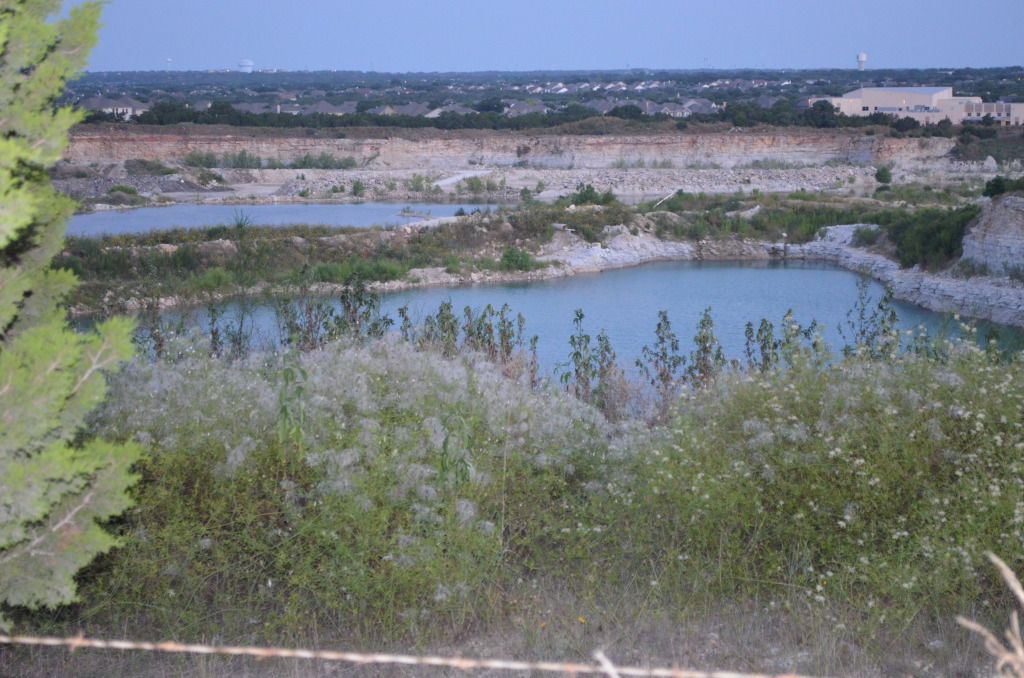 We were literally able to see fireworks from all over the greater Austin area.  It was beautiful.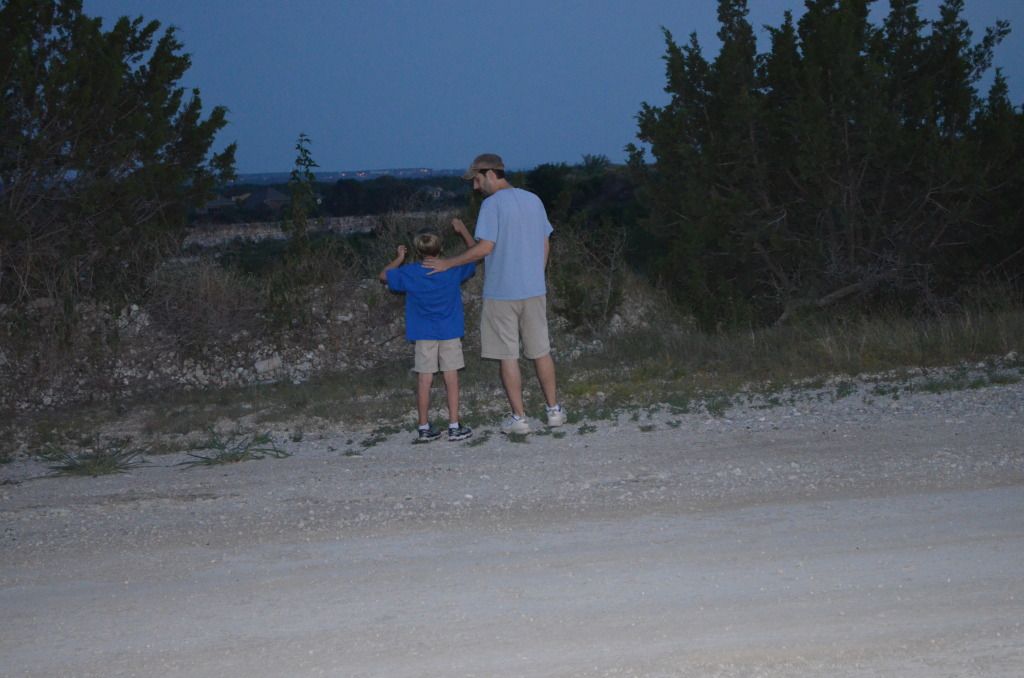 My fireworks pictures were far from perfect, but when Gabriel sat next to me and told me, "Momma, you know the best camera is your mind, right?", I knew that he was right.  I have taught him well, and he has been listening.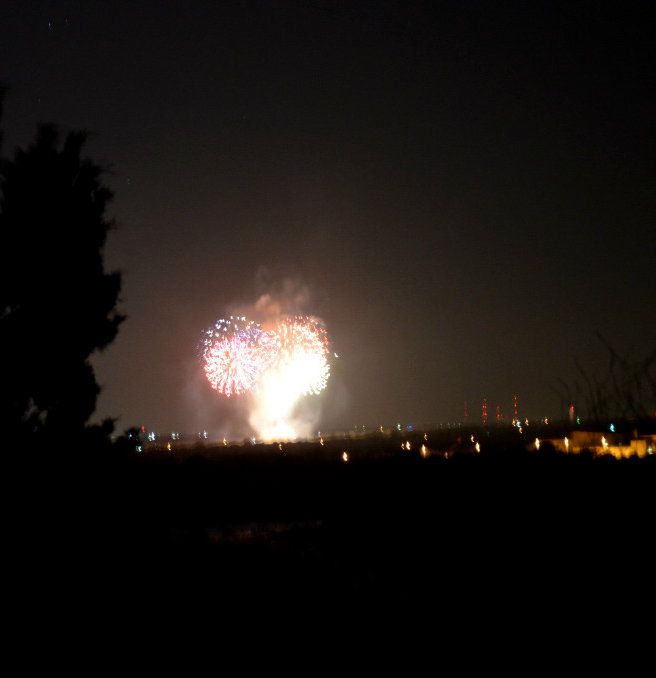 It was a perfect ending to a perfect day.
Ingredients
Crust
2 ½ cups all purpose flour
1 teaspoon salt
1 tablespoon sugar
1 cup butter
¼ cup cold water
Filling
2 cups strawberries, sliced
1/2 cup sugar
2 cups water
Instructions
Preparing the Crust

Mix the 2 cups of the flour, salt and sugar together lightly in a mixing bowl.
Add the butter cut into the flour using a pastry cutter or by mixing together with clean hands. The mixture should look like large crumbs and begin to cling together in clumps.
Add the remaining ½ cup of flour and mix lightly.
Sprinkle the water over the dough and continue mixing together with clean hands until the dough holds together.
Spray a pie pan with cooking spray.
For the bottom layer, I just took half of the dough and pressed it onto the bottom of the pie pan. It does not have to look pretty or be prefect because it will be covered up with the strawberry filling.
For the top, roll out the other half on a generously floured surface. Use a cookie cutter to cut out shapes to add to the top. But, first add the filling.

Filling

Place the strawberries, sugar, and water into a pan and cook over medium high heat.
Cook for about 15 minutes, allowing the liquid to reduce by half.

Putting It All Together

Preheat oven to 350.
Add the filling to the top of the crust in the pie pan.
Place the stars on top of the filling.
Sprinkler the top of the stars with sugar.
Put the cobbler in the oven and bake for 35-40 minutes.
Remove from the oven and serve warm with vanilla ice cream.
http://cookingformykids.com/2012/07/05/let-freedom-ring-recipe-strawberry-cobbler/