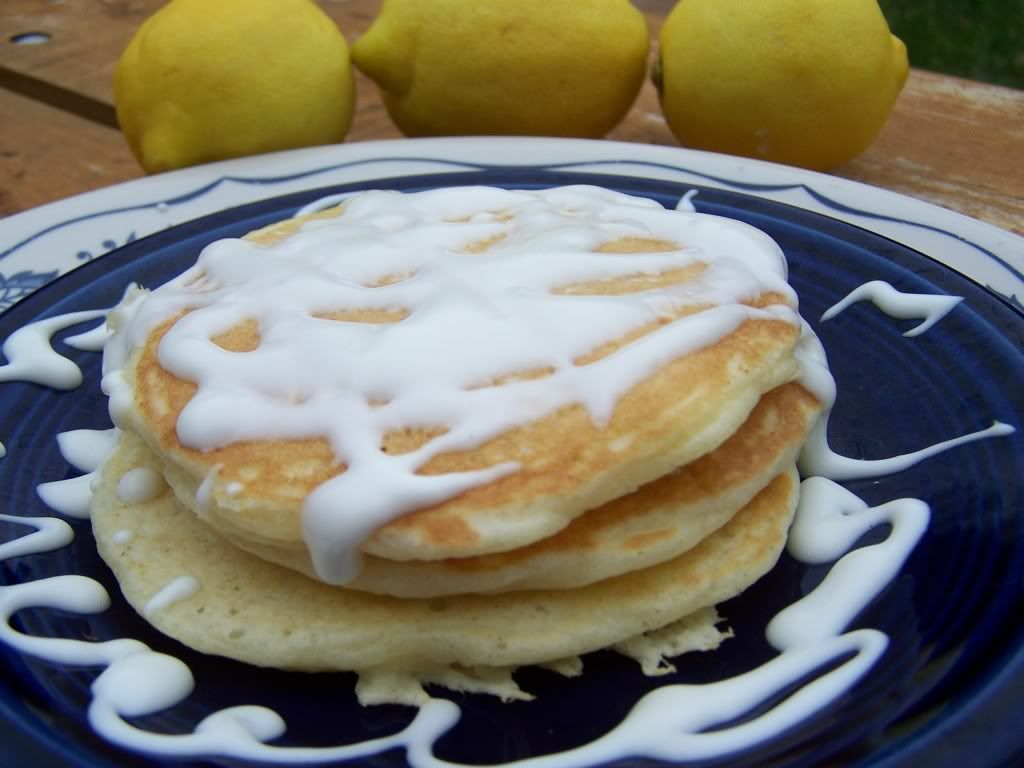 Pin It
Happiness is Spring Break!  I had a little surgery last year during spring break, and it took me out of commission for six weeks.  I am so excited to make up for that lost time this year because whether it is a quite week at home, a vacation, or several little trips to fun places, Spring Break absolutely rocks!

Happiness is family day.  We are having a family date today, and I cannot wait to share the day with my favorite people.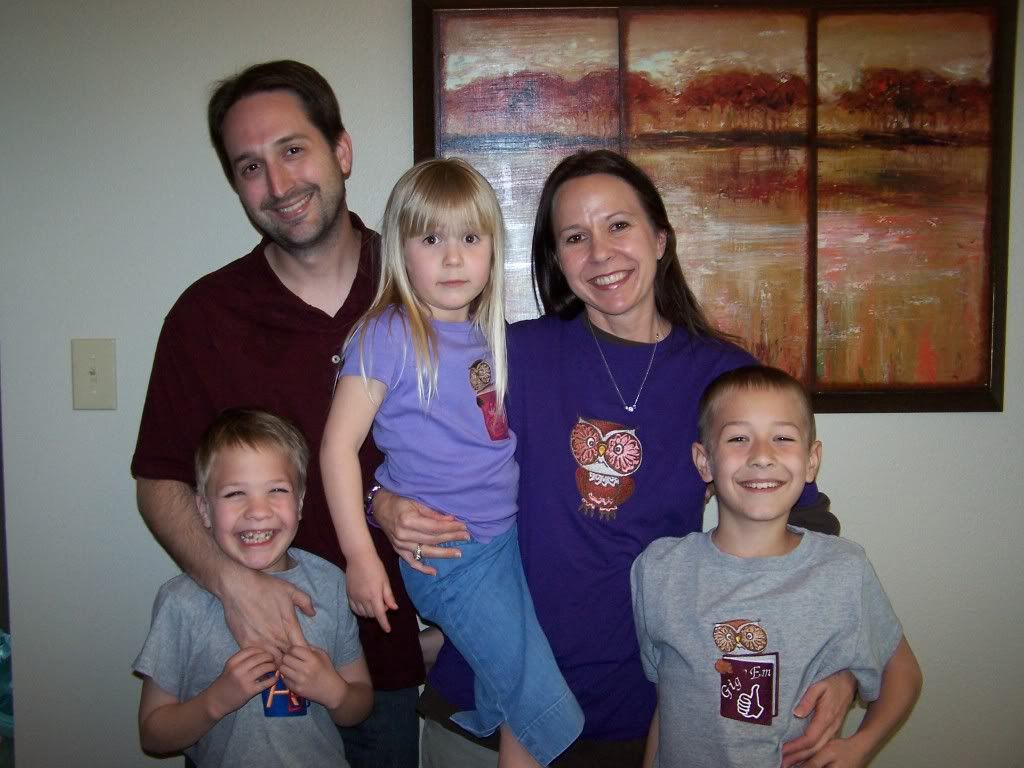 Happiness is having an amazing mom who helped us out so much last weekend with the stomach virus birthday party.
Happiness is having a sister who took off work to help me out yesterday.  Yes, sometimes it does take a village.
Happiness is pancakes.  I have already expressed how much I love pancakes and have several pancakes on this new little blog of mine.  This week, I was craving some spring-like flavors, and I decided to make these Lemon Cream Cheese Pancakes with Lemon Glaze.  One bite of these pancakes brought an instant smile to my face.  Happiness is definitely lemon, cream cheese, and pancakes….and Spring Break! Pin It
Lemon Cream Cheese Pancakes with Lemon Glaze
Ingredients
For the Pancakes
3/4 cup buttermilk
3 tablespoons butter
1 teaspoon vanilla
1 egg, slightly beaten
1/4 cup sugar
2 ounces cream cheese
2 tablespoons fresh lemon juice
1 1/4 cup flour
1 teaspoon baking powder
1/2 teaspoon baking soda
1/4 teaspoon salt
For the Glaze
4 ounces cream cheese
2 tablespoons fresh lemon juice
1/4 cup sugar
2 tablespoons whipping cream
2 tablespoons milk
Instructions
Preparing the Pancake Batter

Add the butter to a large mixing bowl, and melt it in the microwave for about 30 seconds.
Remove it from the microwave, and add the egg and vanilla.
Slowly whisk in the buttermilk.
Break up the cream cheese, and mix it in with the lemon juice. There will be small chunks of cream cheese in the pancakes, and that is perfect.
In a separate bowl, mix together the sugar, flour, baking powder, baking soda, and salt.
Add the flour mixture to the buttermilk mixture, and stir to combine.

Preparing the Glaze

In a mixer, mix together the cream cheese and lemon juice.
Add the sugar, and continue to mix together until smooth.
Pour in the whipping cream and milk, mixing together until creamy.
If the glaze is not pourable at this point, add more milk until it is.

Cooking the Pancakes

Preheat the griddle to 375.
Using a small ladle, add about 1/4 cup of the pancake mixture to the griddle, one scoop at a time. I usually cook about 6 at a time on my griddle.
Cook for about 3-4 minutes, until it starts to bubble a little, and then flip.
Cook on that side for about 2-3 minutes, and then move from the griddle to a plate.
Continue until all of the mixture has been used. This recipe makes about 10-12 medium-sized pancakes.

Putting it All Together

Place pancakes on a plate.
Add up to three pancakes to create a small stack.
Pour the glaze onto the top of the stack, allowing it to run down the sides.
http://cookingformykids.com/2012/03/09/happiness-is-recipe-lemon-cream-cheese-pancakes-with-lemon-glaze/
Have a happy weekend!
I'm linking with the following:
Tidy Mom for I'm Lovin' It
Alli 'n Sons for Sweet Tooth Friday
Eat 2 Gather for Meals 4 Sharing
Jennifer Cooks for Fusion Friday
Simply Sweet Home for Friday Favorites
30 Days for Pity Party
Rattlebridge Farm for Foodie Friday
Whipperberry for Friday Flair
Dwell on Joy for Dwell on Friday
Mom Trends for Friday Food
Six Sisters' Stuff for Strut Your Stuff Saturday