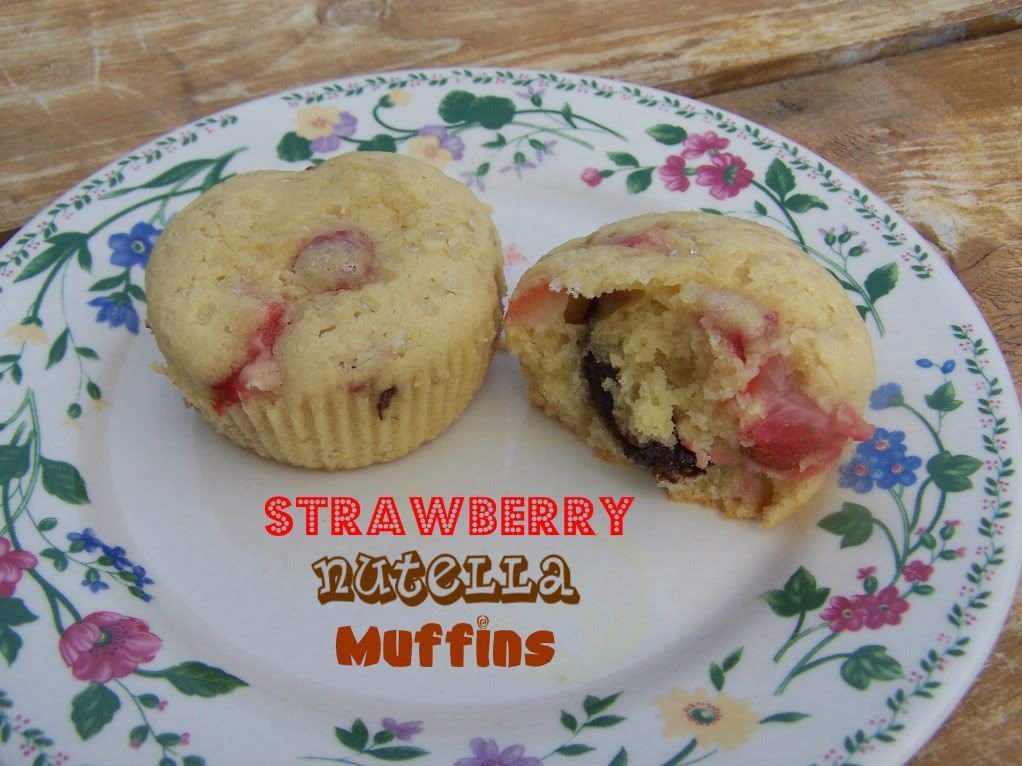 We did more than just rake leaves this weekend.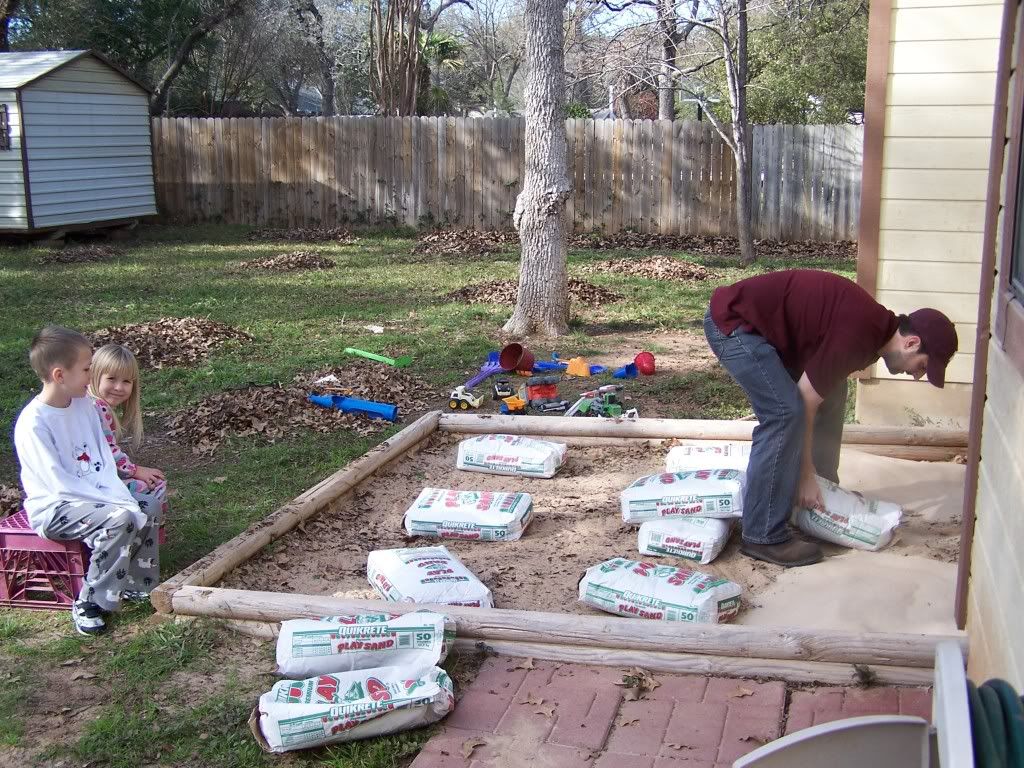 Sean added fresh, new sand to the sand box, too.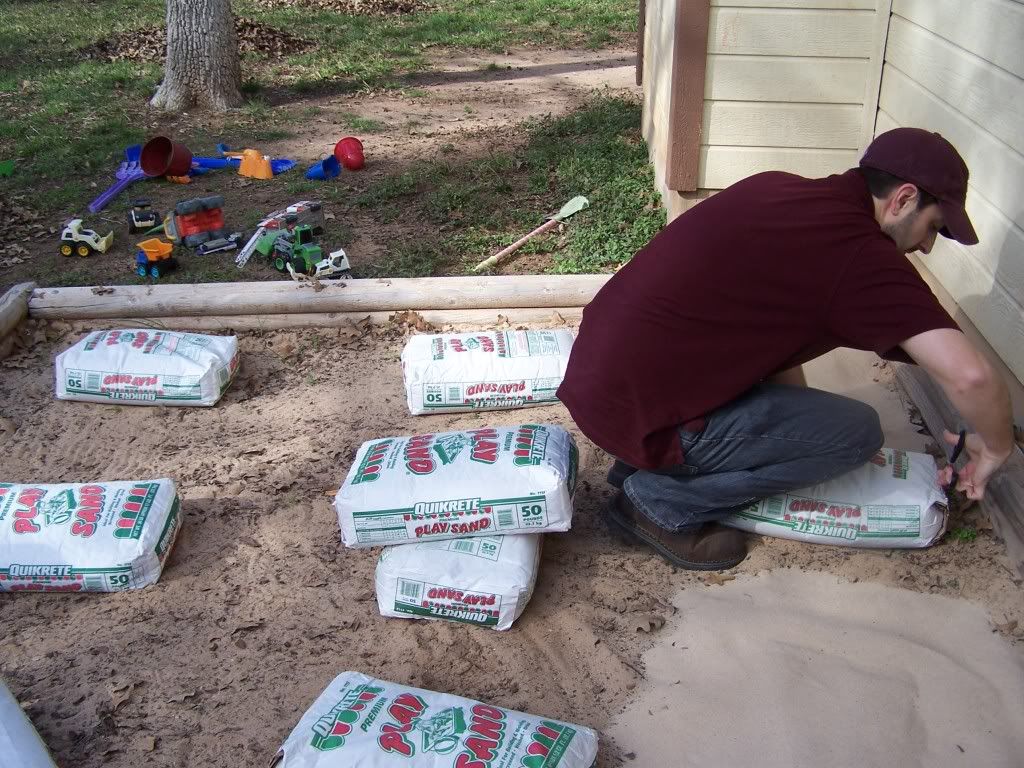 And, that was more excitement than the youngest littles could handle.
They waited with anticipation of something grand.
And, they were so excited to jump right in.  Even Gabriel joined in on the fun.  Who can resist clean, white, soft sand?  Certainly not any of my littles.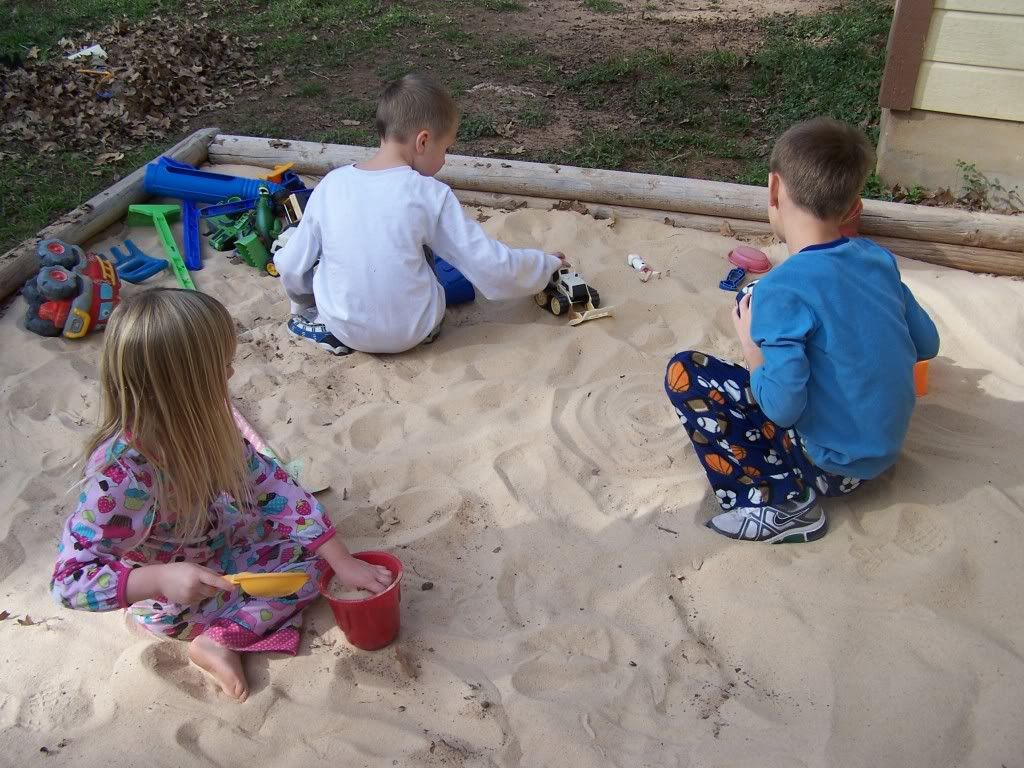 Something else that we all plunged right into this weekend was these Strawberry Nutella Muffins.  I used my basic muffin recipe and kicked it up a notch by adding yummy Nutella to the center.  Since we were having our Winter-Spring weather, the Strawberry-Nutella combination was perfect for a yummy breakfast and an afternoon snack, too.
Strawberry Nutella Muffins
Ingredients
1 1/2 cups flour
1/3 cup sugar
1 1/2 teaspoons baking powder
1/4 teaspoon baking soda
1/4 teaspoon salt
1/2 cup rolled oats
1/2 cup unsalted butter
1/2 cup whipping cream
1/2 cup milk
2 tablespoons Carnation Malted Milk
1 egg
1 teaspoon vanilla
3/4 cup strawberries, chopped
Nutella
Instructions
Preheat oven to 375.
Line muffin tin with cupcake liners.
Whisk together the malted milk, whipping cream, and milk.
Mix together the flour, sugar, baking powder, baking soda, and salt. Set aside.
Melt the butter in the microwave.
Add the gently beaten egg, vanilla, and milk mixture.
Pour the milk mixture into the flour mixture, and stir to combine.
Gently fold in the strawberries.
Place a small scoop of muffin mixture into each of the liners.
Add a tablespoon of Nutella, and then place another small scoop of muffin mix on top of the Nutella.
Bake for 12-14 minutes.
Remove from oven and cool in tins.
http://cookingformykids.com/2012/01/24/just-a-simple-sand-box-recipe-strawberry-nutella-muffins/
Enjoy!
I shared this recipe at Crazy for Crust, Delicious Dishes, 33 Shades of Green, Blessed with Grace, Mandy's Recipe Box, Permanent Posies,  Two Maids, Chef 'n Training, Reasons to Skip the Housework and Muffin Monday.