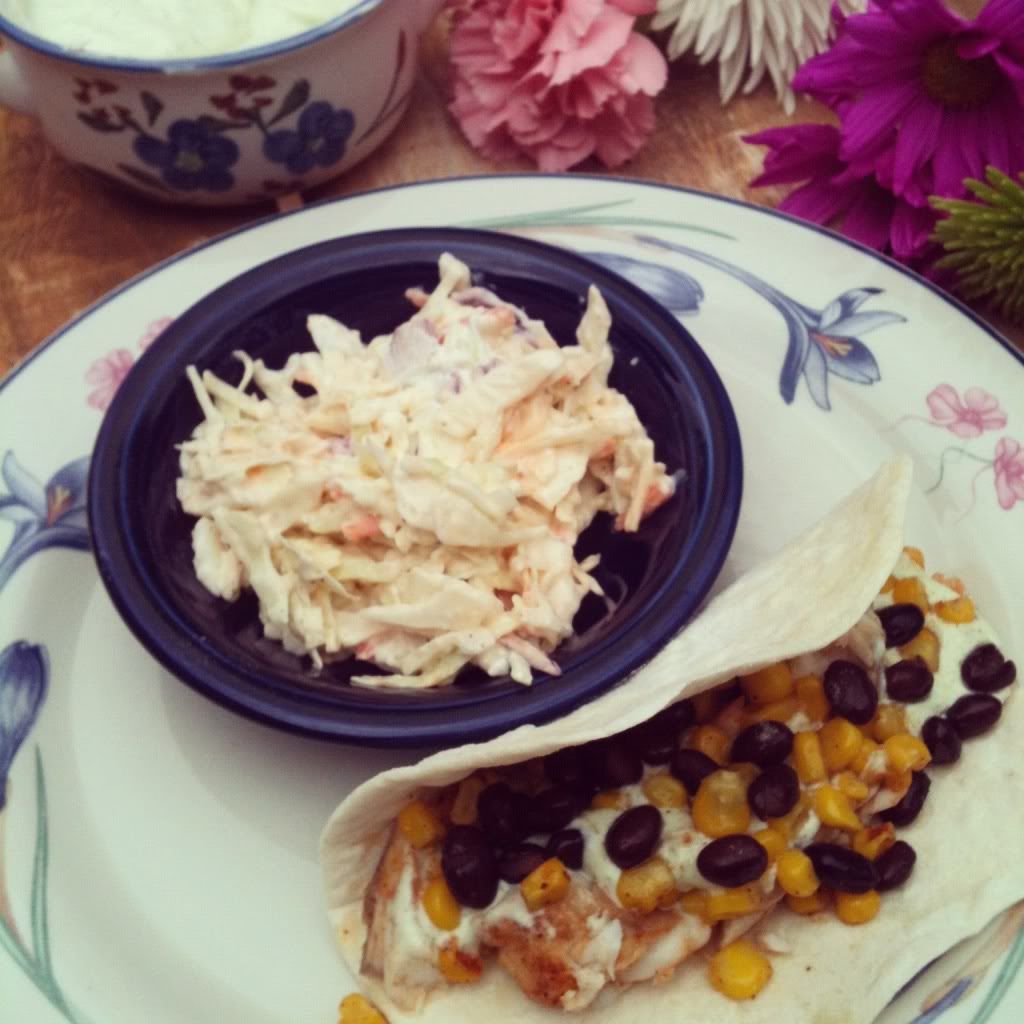 When I made fish tacos a few weeks ago, I decided that they would not be as good with store-bought tortillas.  I wanted the real deal.  That led me on my search for the perfect homemade tortillas.  I started with Homesick Texan, and my mission was quickly accomplished.  These flour tortillas are perfect, and I cannot imagine ever eating the store bought ones again.
I found this recipe on Homesick Texan, where she had adapted it from The Border Cookbook by Cheryl Alters Jamison and Bill Jamison.
Ingredients
Two cups of all-purpose flour
1 1/2 teaspoons of baking powder
1 teaspoon of salt
2 teaspoons of canola oil
3/4 cups of warm milk
Instructions
Mix together the flour, baking powder, salt and oil.
Slowly add the warm milk.
Stir until a loose, sticky ball is formed.
Knead for two minutes on a floured surface. Dough should be firm and soft.
Place dough in a bowl and cover with a damp cloth or plastic wrap for 20 minutes.
After the dough has rested, break off eight sections. Roll them into balls in your hands, and place on a plate.
C balls with damp cloth or plastic wrap for 10 minutes.
After dough has rested, one at a time place a dough ball on a floured surface, pat it out into a four-inch circle, and then roll with a rolling pin from the center until it's thin and about eight inches in diameter. Don't over-work the dough, or it will be too stiff. You want light, fluffy tortillas. Keep rolled-out tortillas covered until ready to cook.
On a preheated pancake griddle or cast iron pan, cook the tortilla about thirty seconds on each side. It should start to puff a bit when it's done.
Keep cooked tortillas covered wrapped in a napkin until ready to eat.
Makes eight tortillas.
http://cookingformykids.com/2012/03/19/recipe-texas-flour-tortillas/