As I mentioned yesterday, I am trying to participate in the 30 Day Lunch Box Challenge hosted by the sweet Marla Meridith of Family Fresh Cooking.

For today's lunch, I decided to make a fruit dip to go with the apple slices.  I also packed leftover cheese ravioli, carrot and cucumber slices, and a few cubes of angel food cake.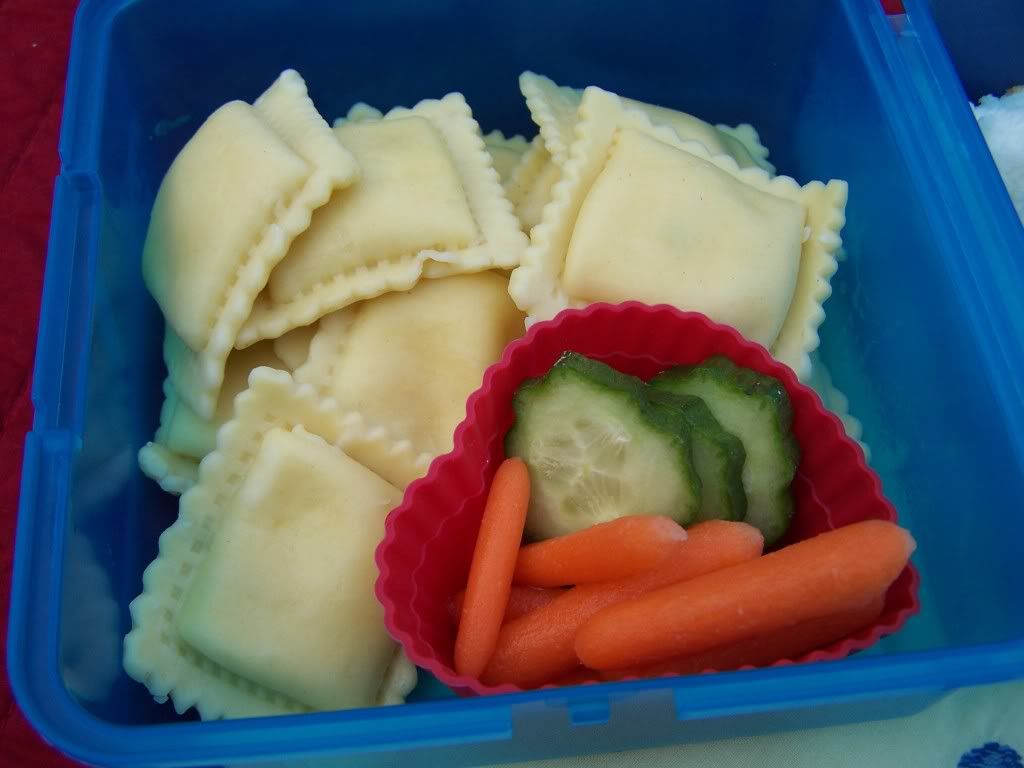 So far, I am truly enjoying coming up with different, healthy lunches each day.  And, I can tell by the fact that the lunch container is actually empty when I unpack each day, that the boys are enjoying it, too.
I was not exactly sure what I wanted to do for the fruit dip, but I did know that I wanted to incorporate peanut butter since apple slices and peanut butter are a favorite after school snack.  The creation was yummy and a perfect flavor combination for the apple slices.  Honestly, it could have doubled as a sweet treat, too, but I decided to go ahead and put in the angel food cake cubes for a nice little lunch dessert.
Enjoy!