Gabriel has an amazing voice.  Honestly, when he sings, it often brings tears to my eyes.  I am so happy that he is in choir.  When I am able to pick out his voice from the group, it makes my heart smile.
His winter concert was fantastic.  I loved the holiday songs and the festive mood that they created.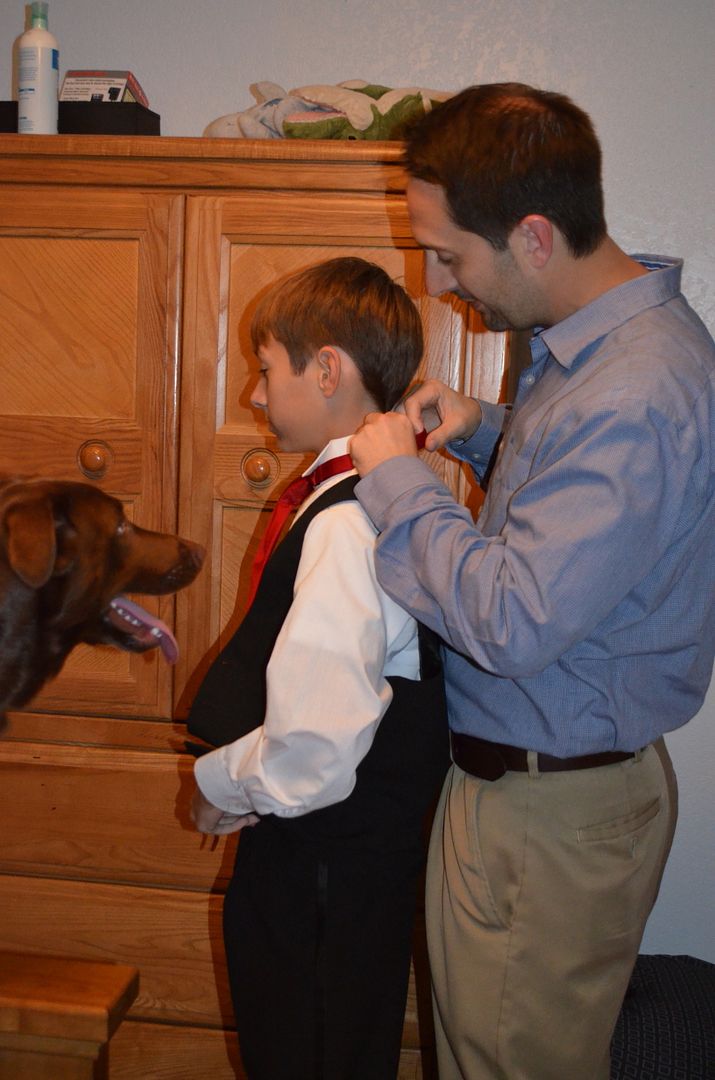 I especially loved seeing my oldest boy all dressed up in a tuxedo for the first time.  It literally took my breath away for a moment because there was a brief pause, as I realized that he really is growing up so fast.  All I can do is continue to embrace the memories, holding on as tight as I can, knowing that, no matter what, he will always be my first born son, the boy who made me a momma.