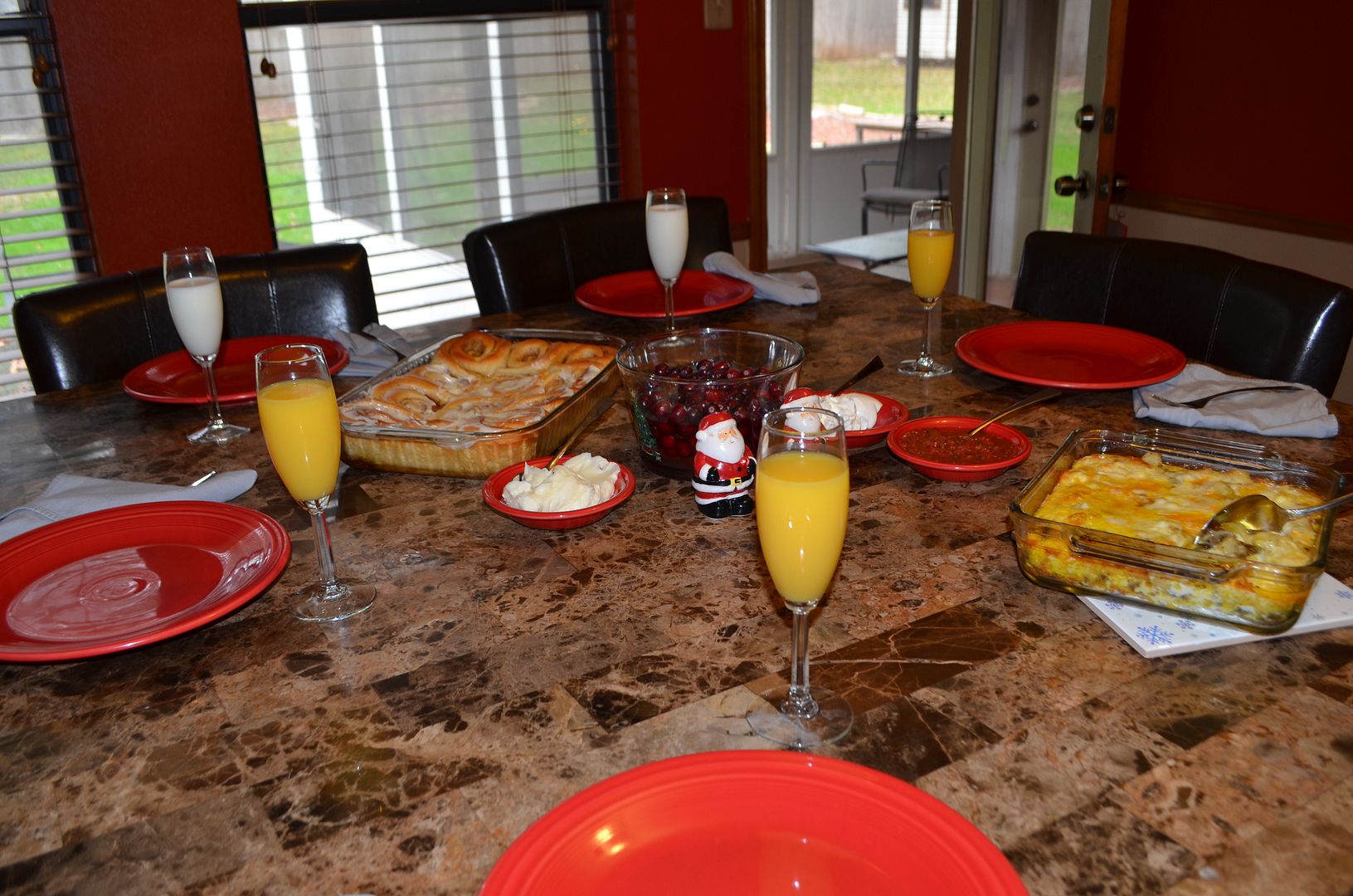 As I was looking through old blog posts for recipes, I realized how much my life has changed in the past couple of years.  Of course, the littles are not nearly as little anymore.  Once they all started school, it was not necessary for me to be a stay-at-home mom anymore.  However, the fact that they are the center of all of our decisions did not change.  When I reflected on what my life was like before I had children, when I was home with children, and when, over the course of four years, they all started school, I realized that a few things had remained the same.  I love my children and my family with all of my heart, and I am passionate about education.  Becoming a teacher seemed like a very natural and logical step. As I do with everything, I have poured my heart into it.  I love teaching, and I know that it is a huge blessing that I work at the same school as two of my children, while one is still in the same district, just a quick car ride away.
I do, however, miss writing and cooking something more than what I can manage to throw together at the end of an exhausting day.  On Christmas Eve, I decided that I wanted to change that.  I want to write again, take more pictures, and continue my little online scrapbook.  It brings me so much joy, and I know that my children will love reading it one day, too.
Without even intending to do it, I developed a little breakfast casserole on Christmas Eve.  I wanted something that I could just throw into the oven with the cinnamon rolls on Christmas morning.  This breakfast casserole definitely delivered.  It will definitely become a Christmas morning tradition.
Sausage, Egg, Potato, and Cheese Breakfast Casserole
Ingredients
2 baking potatoes
1/4 cup butter
1 pound of sausage
8 eggs
1/4 cup heavy whipping cream
1/4 cup goat cheese
1/2 cup cheddar cheese
salt
pepper
Instructions
Grease an 8x8 glass baking dish.
Peel the baking potatoes and cut them into small cubes.
Add butter to a cooking pan and heat over medium heat. Add the potatoes and sprinkle with salt and pepper. Cook for about 15 minutes, until soft but not falling apart.
Remove the potatoes from the cooking pan and add them to the glass baking dish.
Add the sausage to the same pan and brown for about 15 minutes, until cooked through. Drain the grease on a paper towel-lined plate.
In a bowl, mix together the eggs, whipping cream, goat cheese, salt, and pepper.
Add the cooked sausage to the egg mixture.
Pour the egg mixture over the potatoes and mix together.
Cover the mixture with the cheddar cheese.
Store in the refrigerator over night.
Preheat the oven to 350 and bake for 30-35 minutes.
Serve with sour cream and salsa.
http://cookingformykids.com/2015/12/26/recipe-sausage-egg-potato-and-cheese-breakfast-casserole/