With the exception of taking Gabriel to the doctor for bronchitis, we had a quiet, peaceful New Year's Eve at home.
We had delicious snacks,
watched football,
and celebrated the end of one year and the beginning of a new one.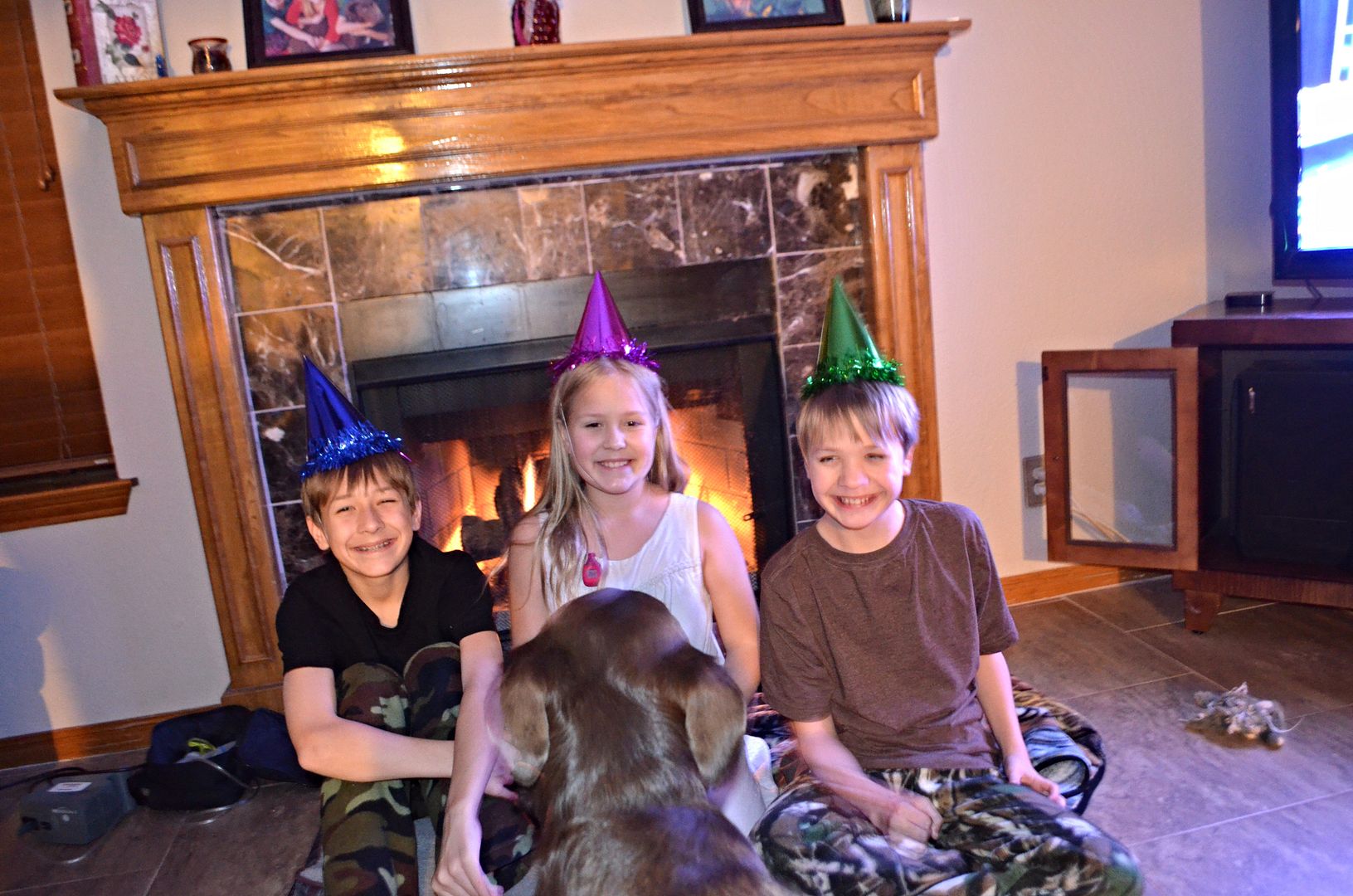 I made this delicious taco dip, which we all love.  It is so easy to throw together, and it can easily be adapted, according to what toppings each family member desires.
Ingredients
1 pound ground beef
1 package of taco seasoning
2/3 cups of water
1 can refried beans (we usually use black refried beans)
16 ounces of sour cream
1 cup of cheddar cheese, shredded
cilantro
salsa
avocado
onions
jalapeno
Instructions
Add ground beef to a pan and cook over medium high heat.
Drain the grease and add the taco seasoning and water. Reduce the heat to low and cook for another 3-5 minutes.
In an 8x8 glass pan, spread the refried beans and cook in the microwave for 2 minutes.
Spread the sour cream onto the beans.
Add the taco meat to the top of the sour cream.
Sprinkle the cheese onto the taco meat.
Garnish with cilantro.
You can stop there, or you can continue to add your choice of toppings - salsa, avocado, jalapeno, onions, etc.
Serve with your choice of chips.
http://cookingformykids.com/2016/01/02/happy-new-year-recipe-taco-dip/