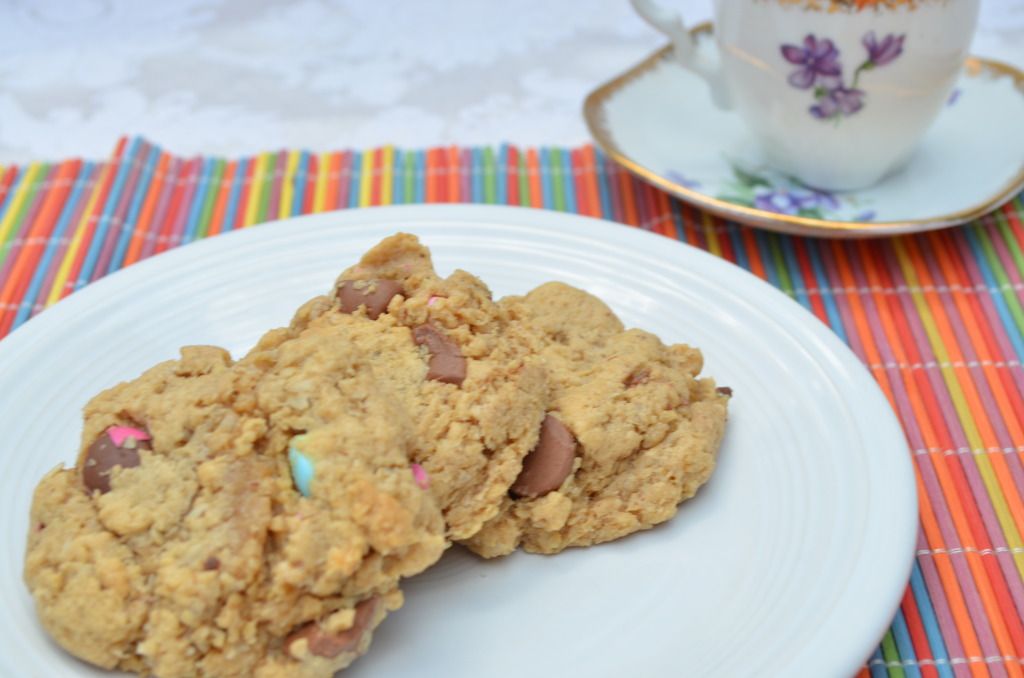 The littles have been wanting to have real cooking lessons.
While they often stir, pour, and watch, they never really stay in the kitchen to see a recipe go from the beginning through the final stages.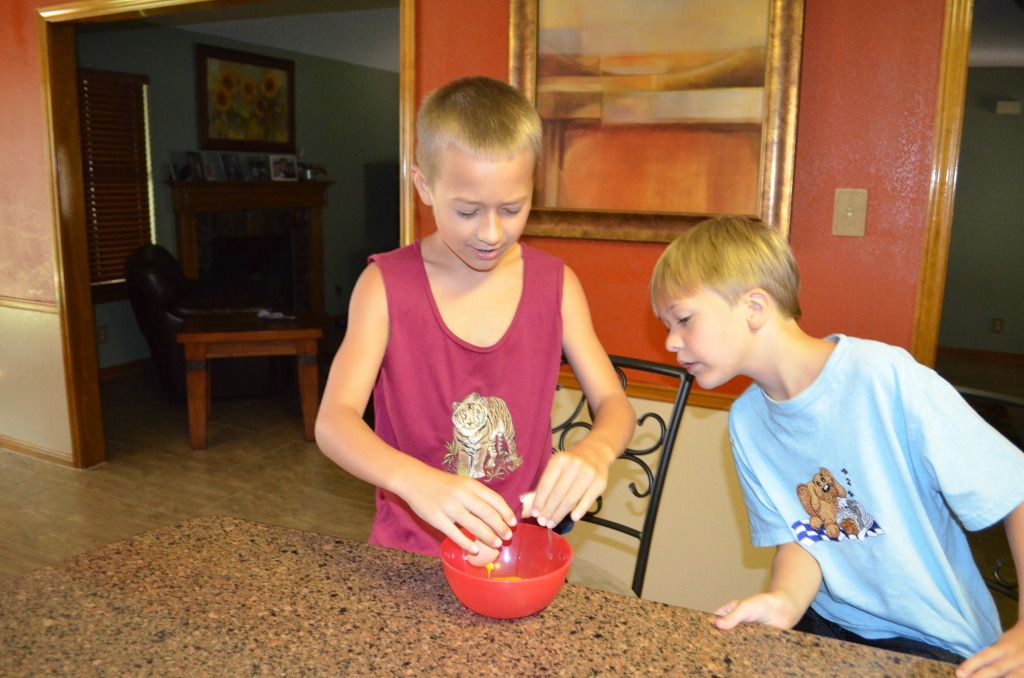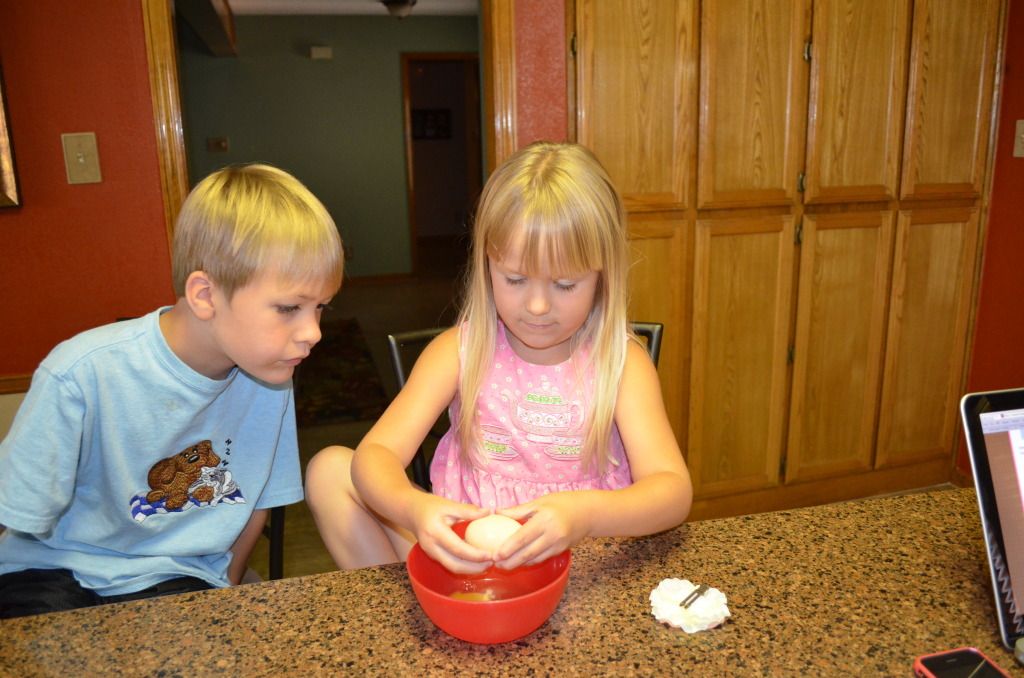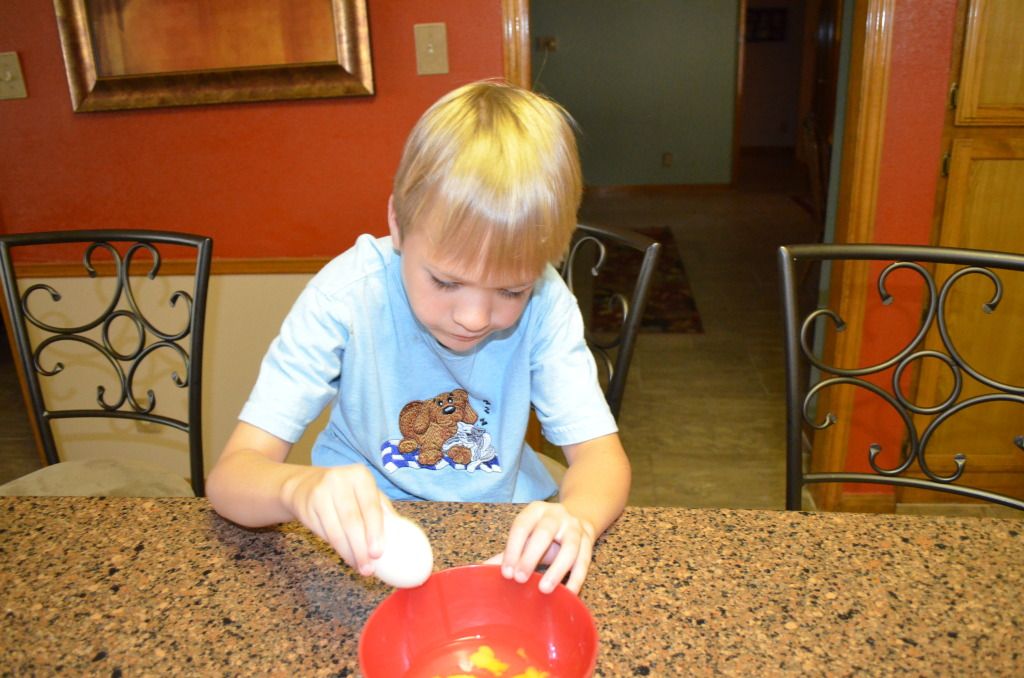 When I was deciding on a cookie recipe for the week, I wanted to find one that had several ingredients so that they could all take turns with the actual adding, mixing, and stirring process.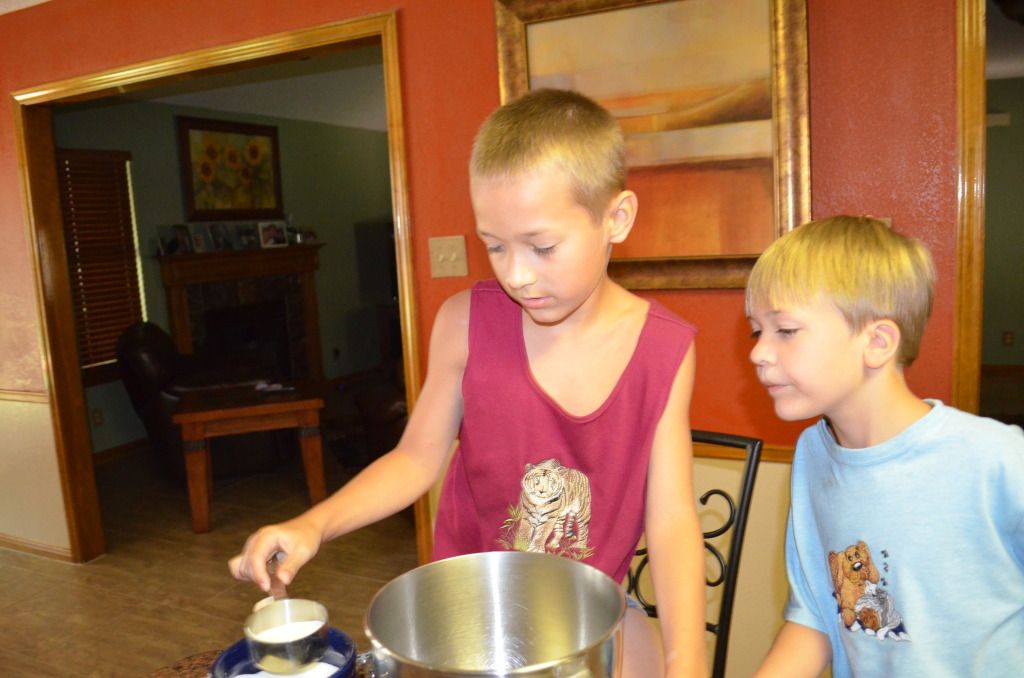 The one cookie that immediately came to mind was Monster cookies.  I have been making these for many years now, but I could not find my recipe.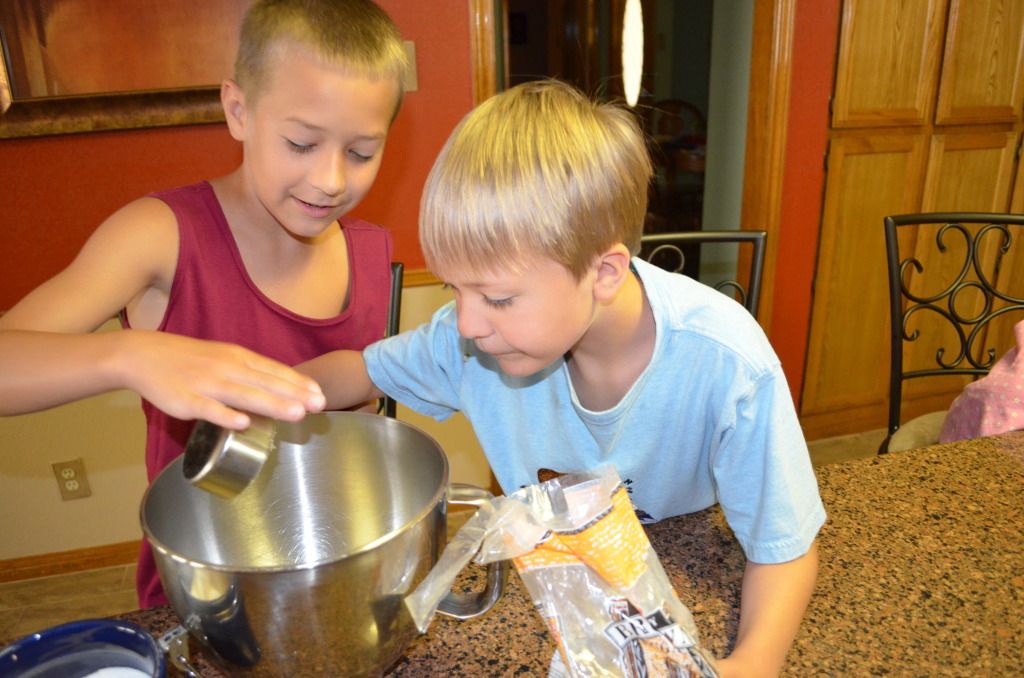 So, I turned to Brown Eyed Baker, and her Monster Cookies recipe was exactly as I had remembered it.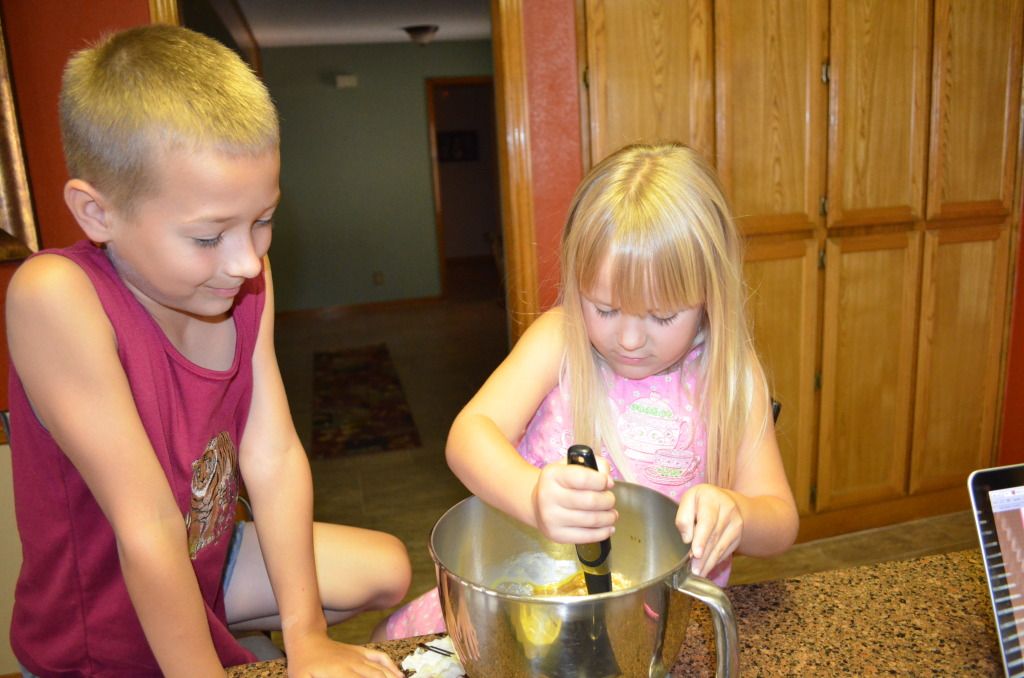 Since the cookies were made by and for the littles, we used 2/3 blue M&M's and 1/3 pink M&M's.  Yes, my mind really does work that way sometimes.
We had a great time cooking together, something that we will definitely continue doing throughout the summer.
Ingredients
3 eggs
1 cup granulated sugar
1 cup light brown sugar
1 teaspoon vanilla extract
2 teaspoons baking soda
1 teaspoon salt
1 stick unsalted butter, melted
1 1/2 cups creamy peanut butter
4 1/2 cups rolled oats
1/2 cup all-purpose flour
1/2 cup chocolate chips
1/2 cup M&M's
Instructions
Preheat the oven to 350.
Prepare a baking sheet by covering it with parchment paper.
Add the eggs, sugars, and vanilla to a mixing bowl.
Stir to combine.
Add the butter and peanut butter, continuing to mix together with the sugar mixture.
Pour in the oats, flour, salt, and baking soda.
Mix until combined.
Add the M&M's and chocolate chips, stirring until just combined.
Using a cookie sheet, add spoonfuls to the cookie sheet. Slightly flatten with the palm of your hand.
Place in the oven and bake for 8 minutes.
Remove and cool slightly before moving to a wire rack or platter.
http://cookingformykids.com/2012/07/09/summer-fun-cooking-with-my-kids-recipe-monster-cookies/