Happiness is the last day of school.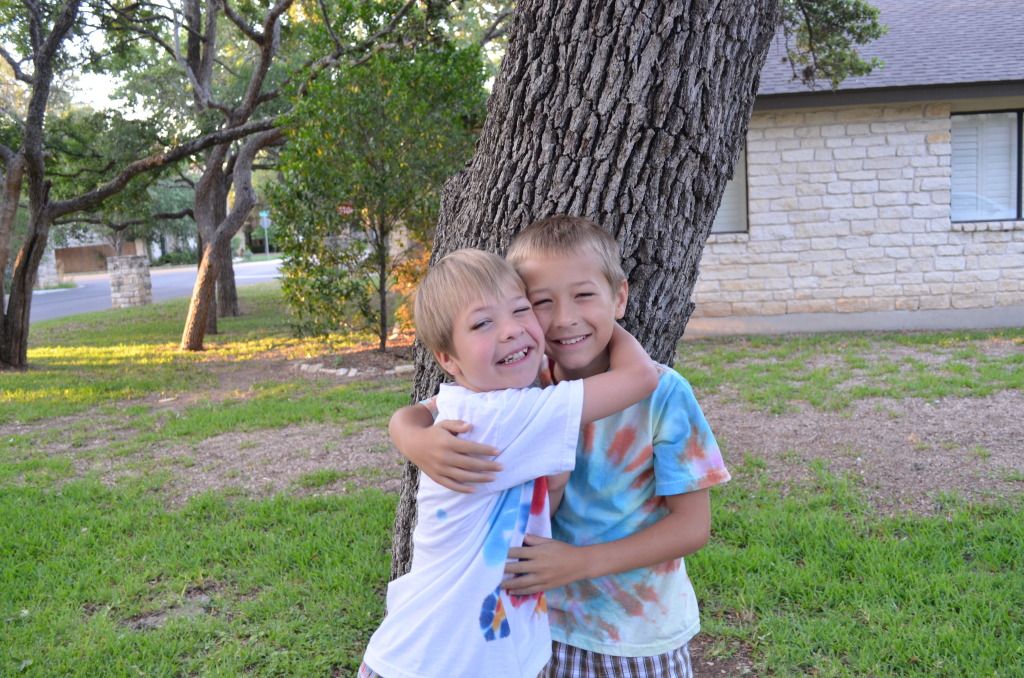 The boys were so excited.
Gabriel wore his class shirt that his class tie-dyed together.
Ethan wore his Sharpie shirt that I made for him.
They looked adorable!
There was sadness, yes.  But, there was so much more joy.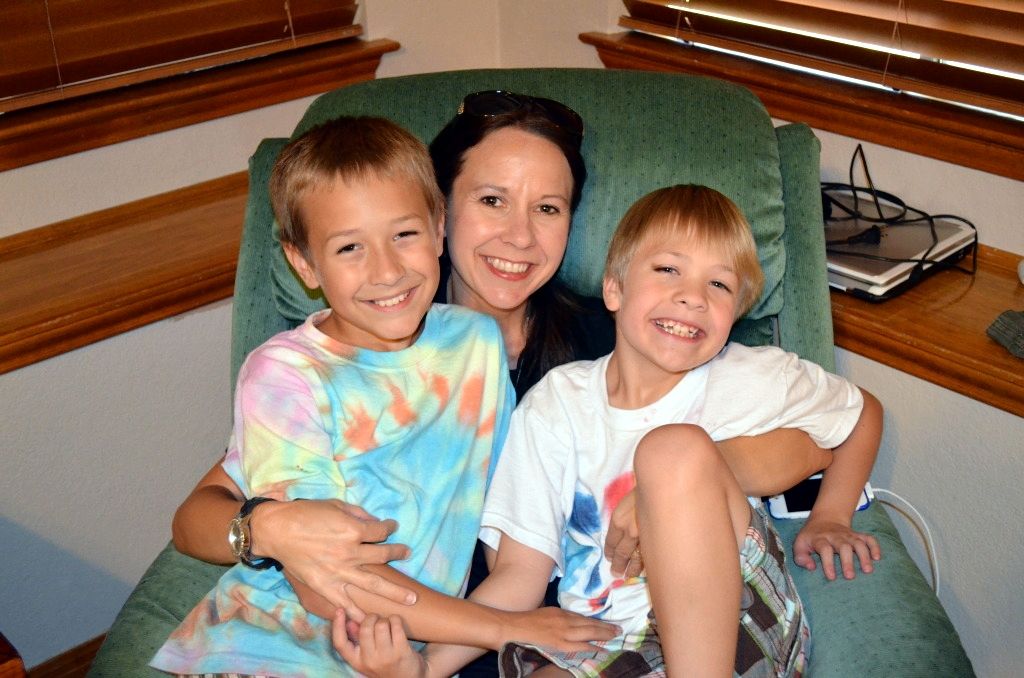 Ethan's teacher is such a part of the family now that we know we will see her over the summer break.  Watching what all she has done for my boys just fills my heart with complete joy.  She is truly amazing.  She was meant to be a teacher, and it has been a huge blessing having her in our lives.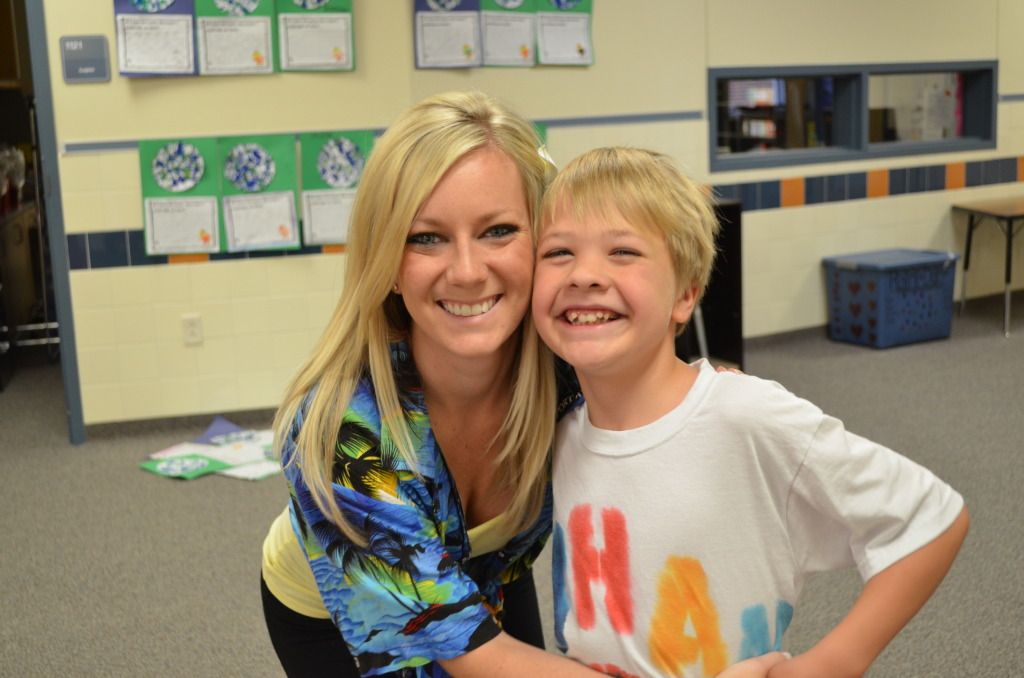 Gabriel's teacher has a heart of gold.  I just cannot put into words how much she has helped develop our oldest boy into a confident, strong little man.  And, as an added bonus, she is moving to 4th grade next year, so, whether we are lucky enough to get her again or not, we will still be blessed with knowing that she can keep a watchful eye on Gabriel each day.  I honestly cannot describe just how peaceful that makes me feel, as my oldest is making the giant leap up the big stairs next year.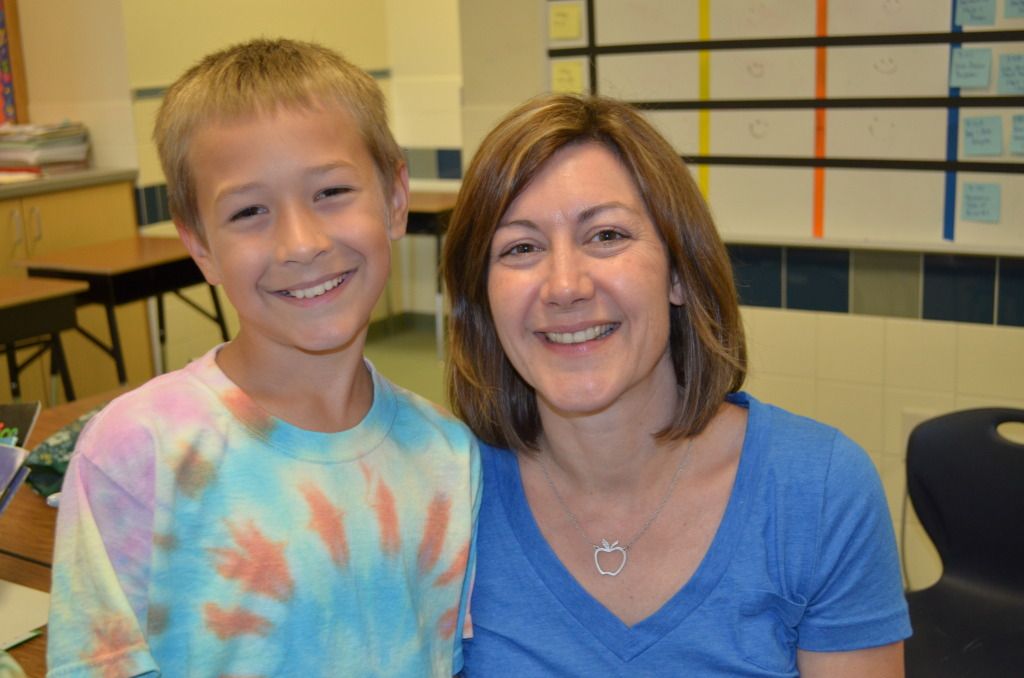 Ethan's special education teacher is a neighbor and a friend.  Her house is literally within walking distance, so we know that we will see her this summer, too.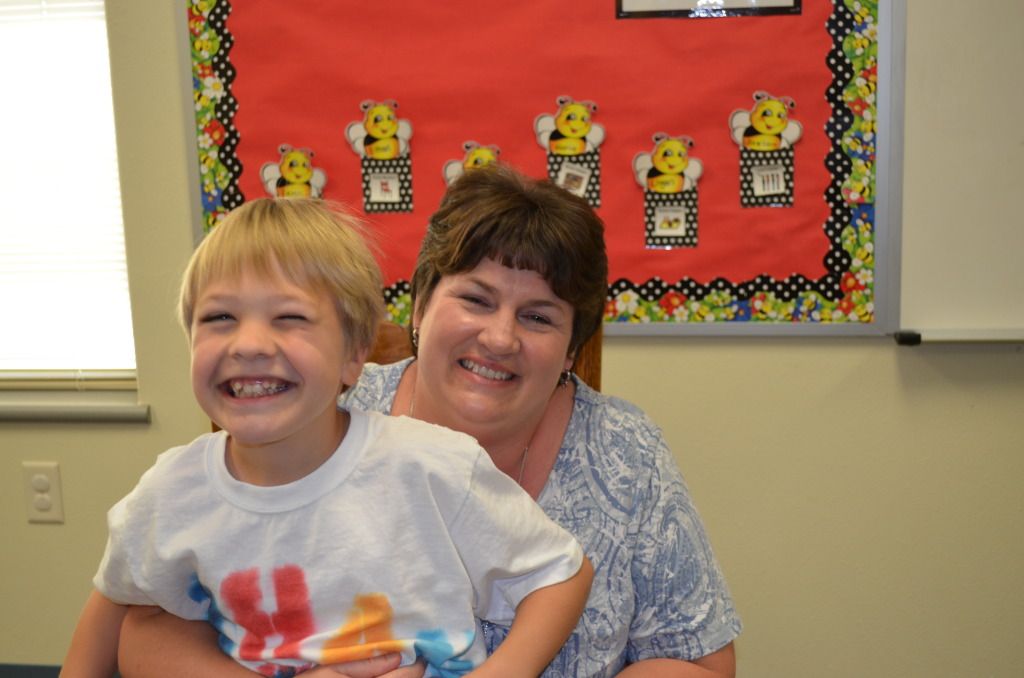 All of this to say, it was not a day full of good-byes.  It was a day filled with thank-yous, instead.  Thank you for teaching my boys. Thank you for loving my boys.  Thank you for being you.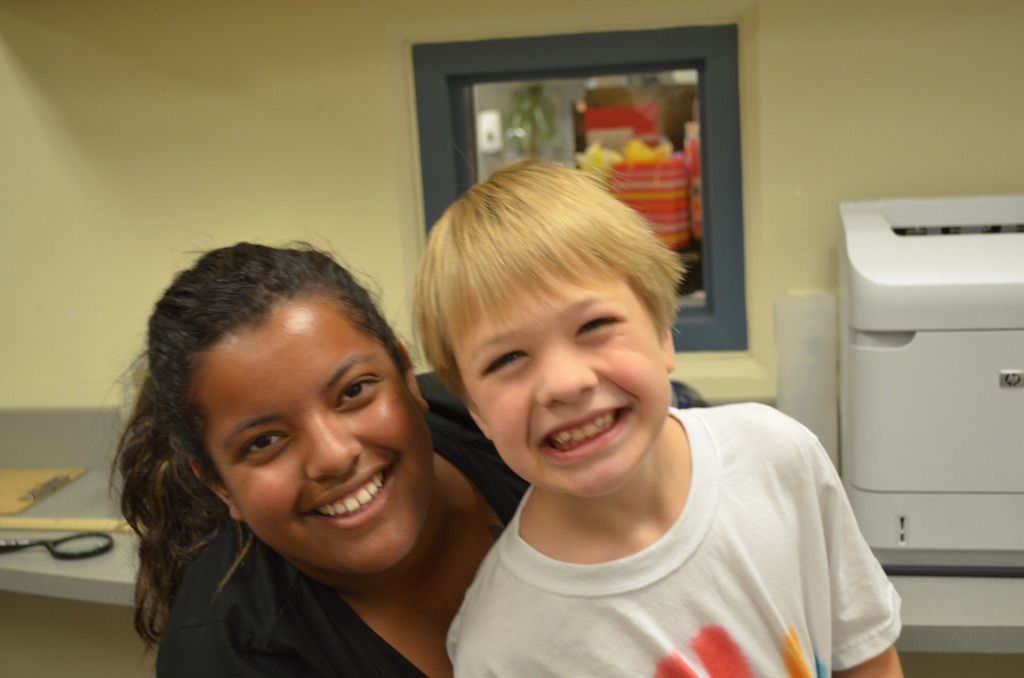 As we were making one last celebratory trip down the long hall, the day ended perfectly when we ran into one of my favorite people, Gabriel's 2nd grade teacher.  We needed just one last picture of a special teacher with a former student….and hopefully a future one, too.
We ended the day with a little Welcome to Summer party.  As a last minute treat, one of Gabriel's friends came home with us to celebrate.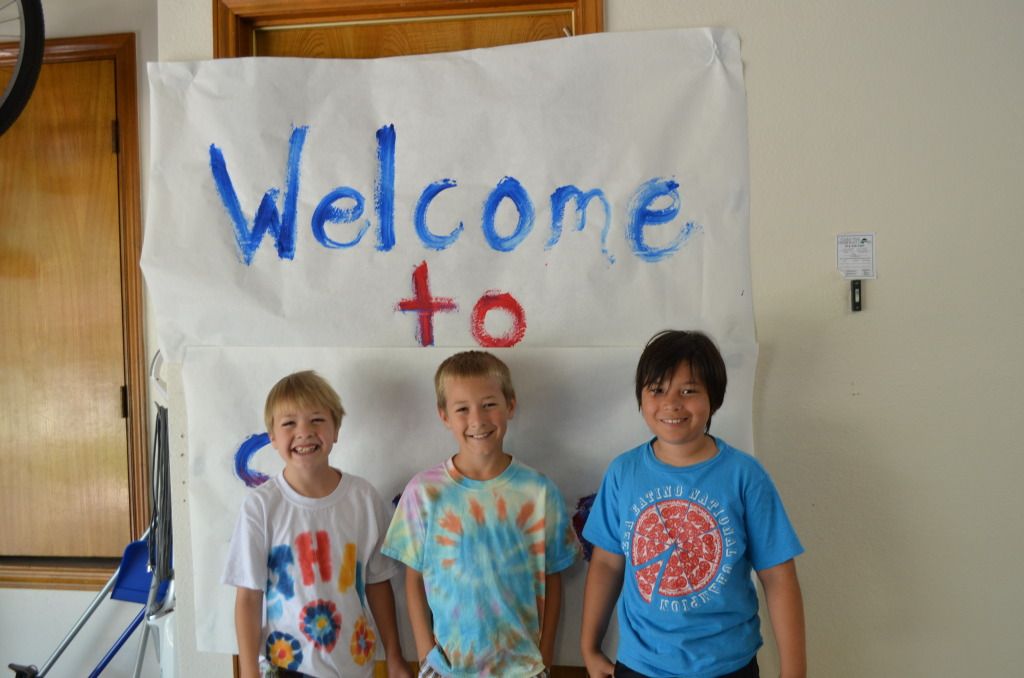 I had them run through the sign to welcome them into our summer journey.
We had a little picnic, complete with sweet Jenny at Picky Palate's Oreo Stuffed Chocolate Chip Cookies.  If you have not tried them, you should.  I packaged them up for the teachers, and they loved them.  The boys loved them, too – a perfect treat for a perfect day.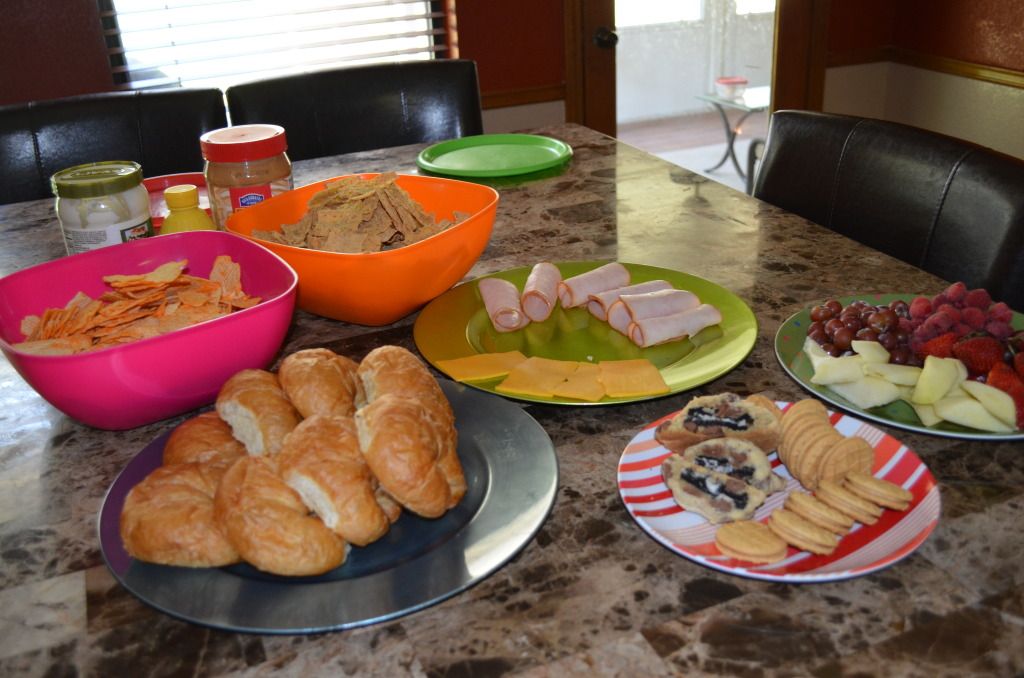 I am not kidding when I say that these cookies result in complete happiness.  For the recipe, click here.
It was a great way to begin our next 12 weeks of fun.  What an amazing adventure I hope it will be!