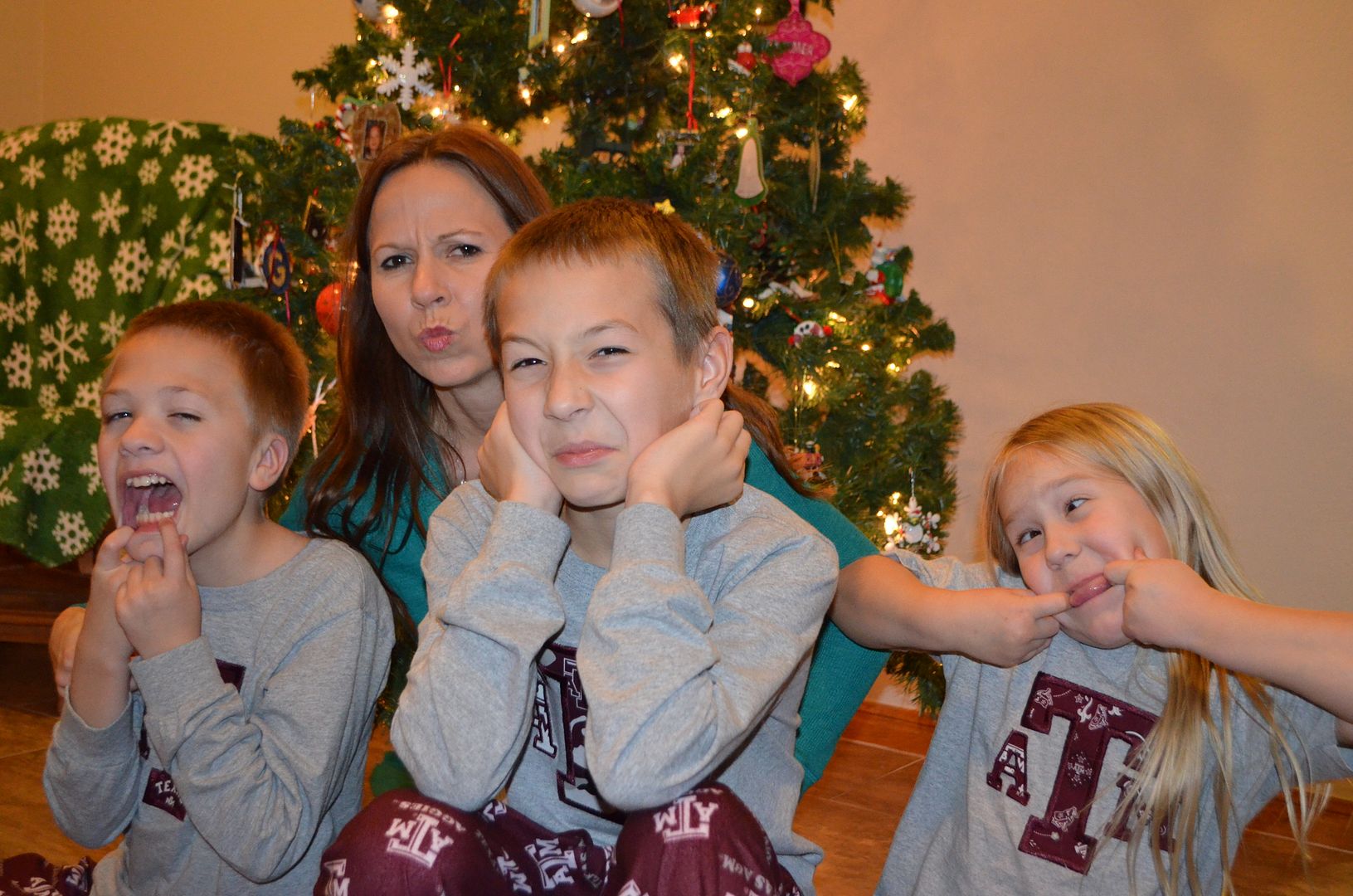 There is a reason for the expression "it was like Christmas morning" whenever something good happens in life. It is because there is just nothing like it.  Christmas morning is one of those things that you look forward to as a child.  Then, as an adult, you look forward to having your own children so that you can celebrate Christmas morning with them.
I love preparing everything for the special day – cookies for Santa, carrots for the reindeer, a special note for Santa.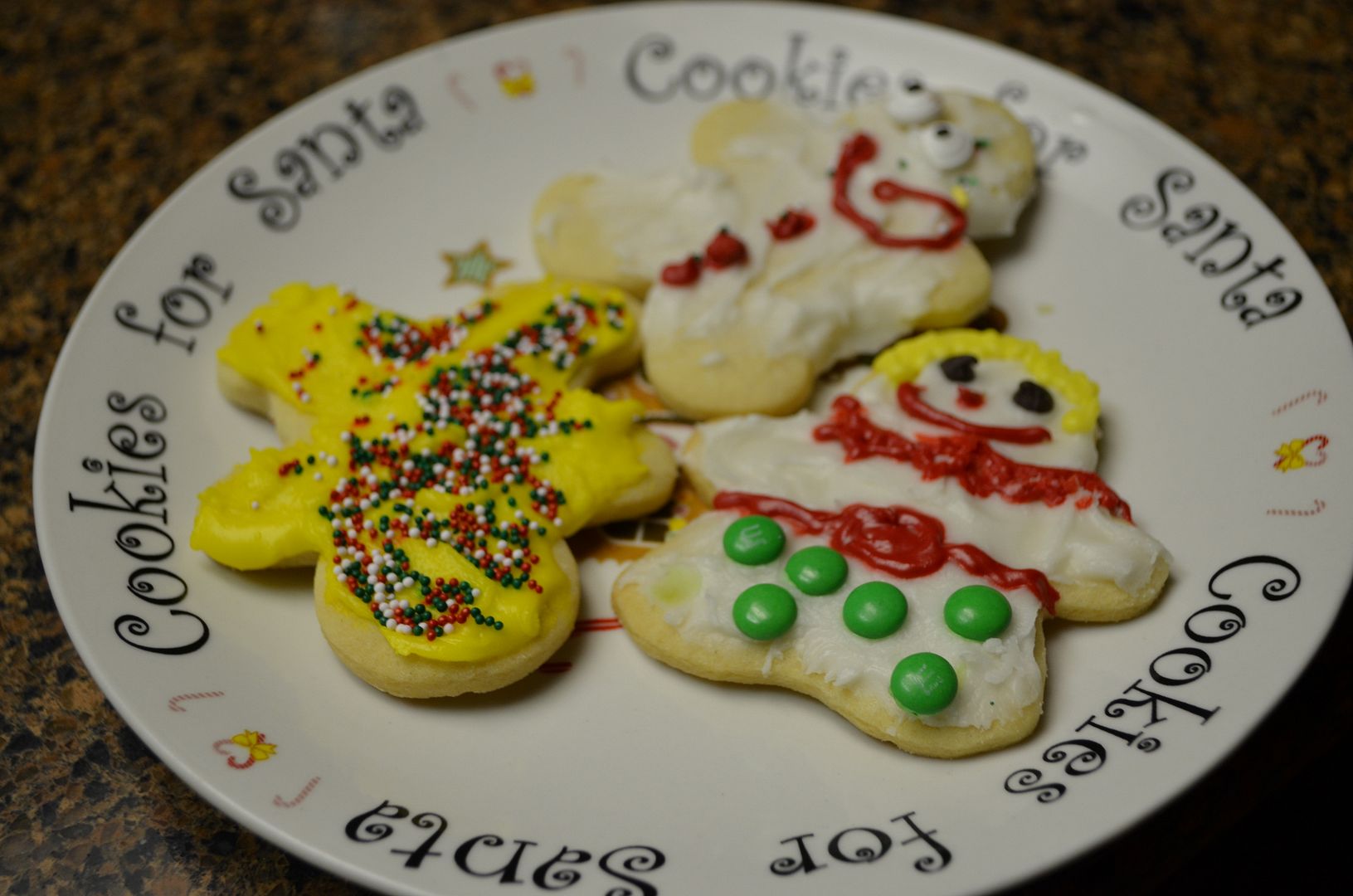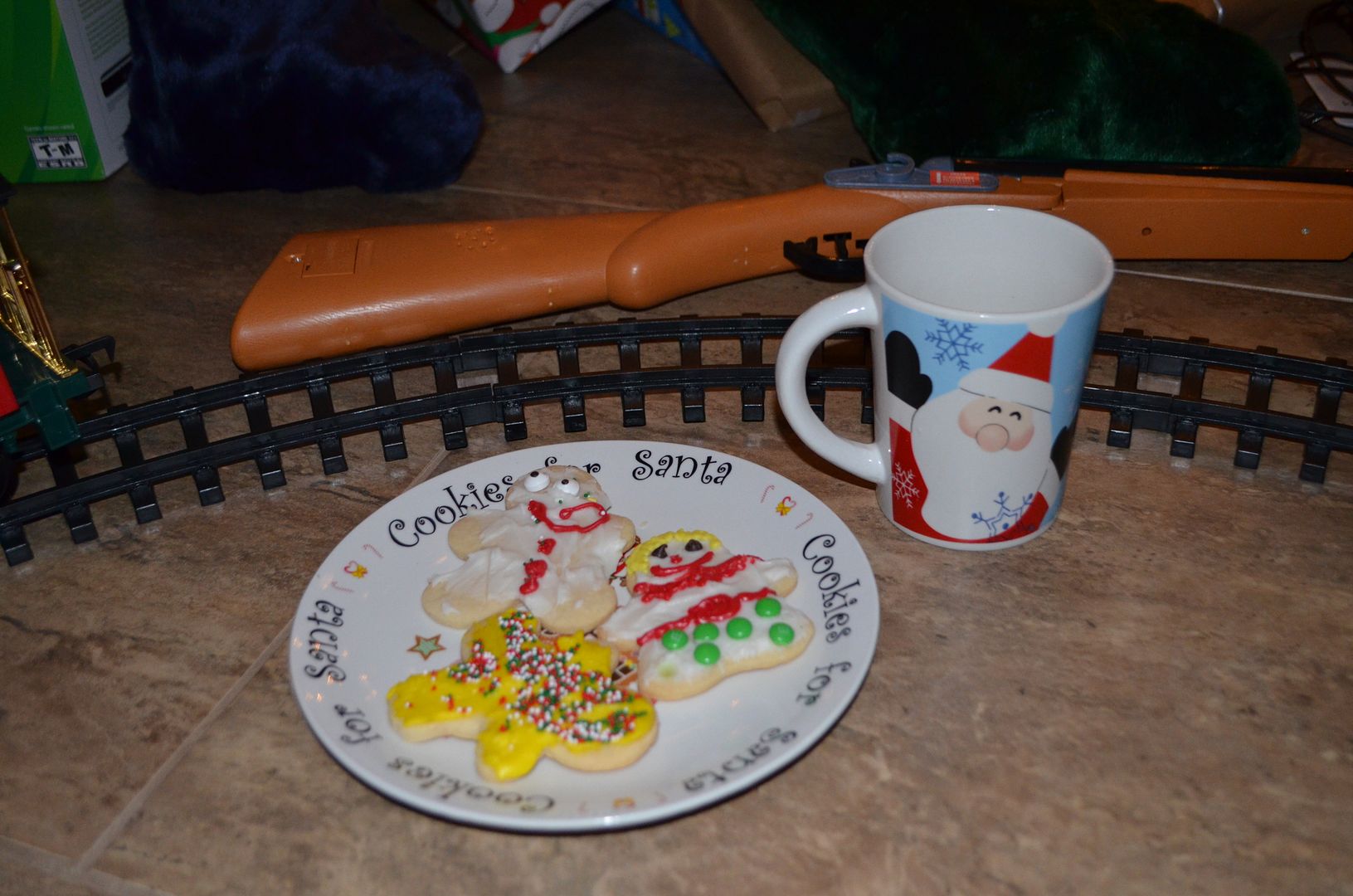 I love seeing what Santa left under the tree.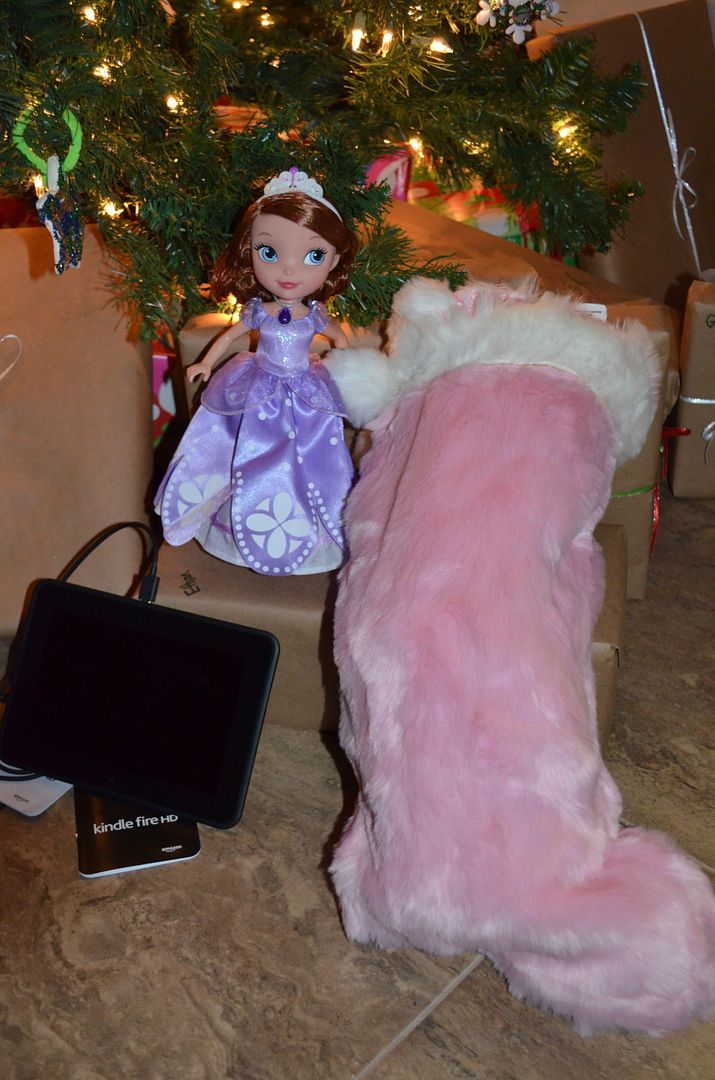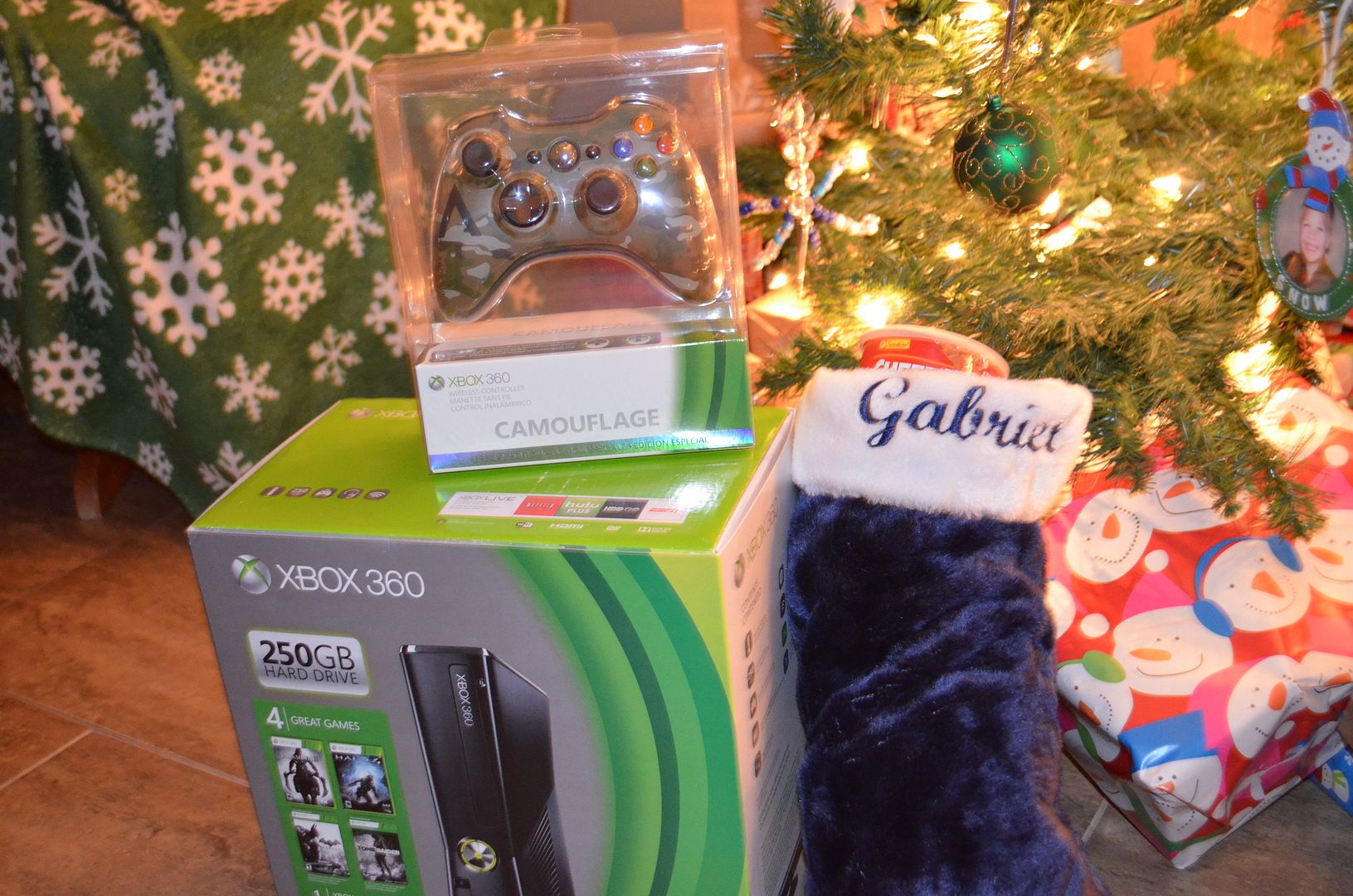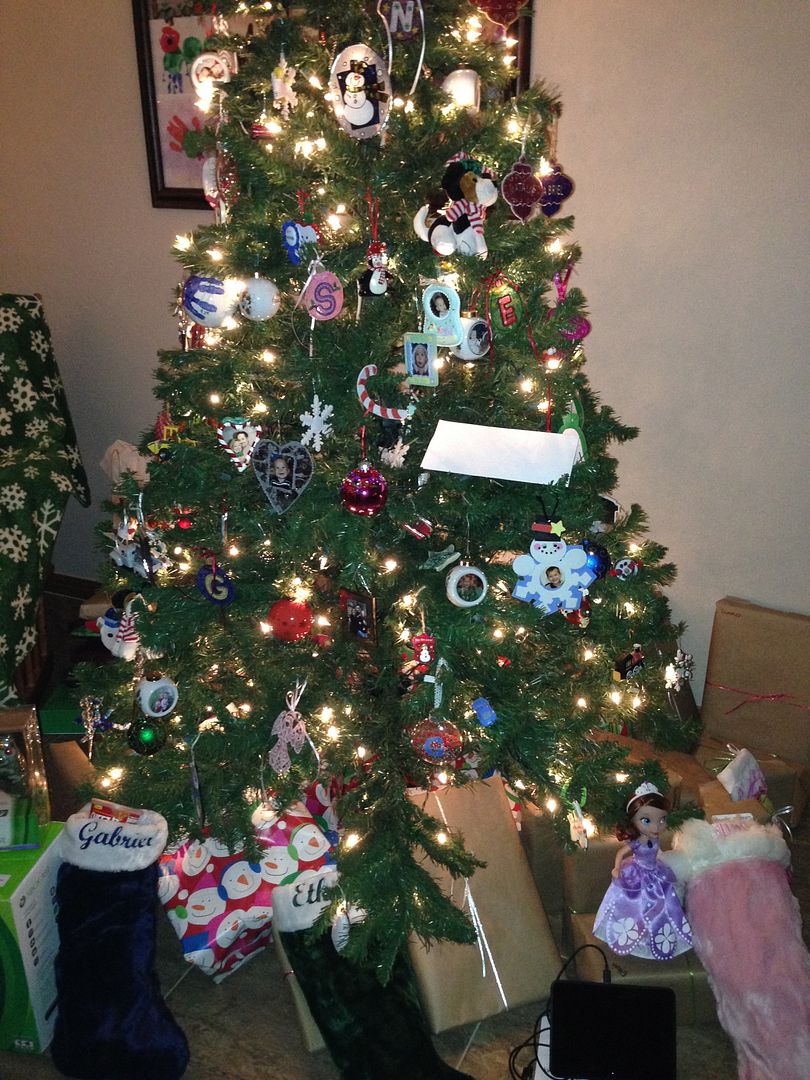 I love seeing the littles run into the room with great anticipation.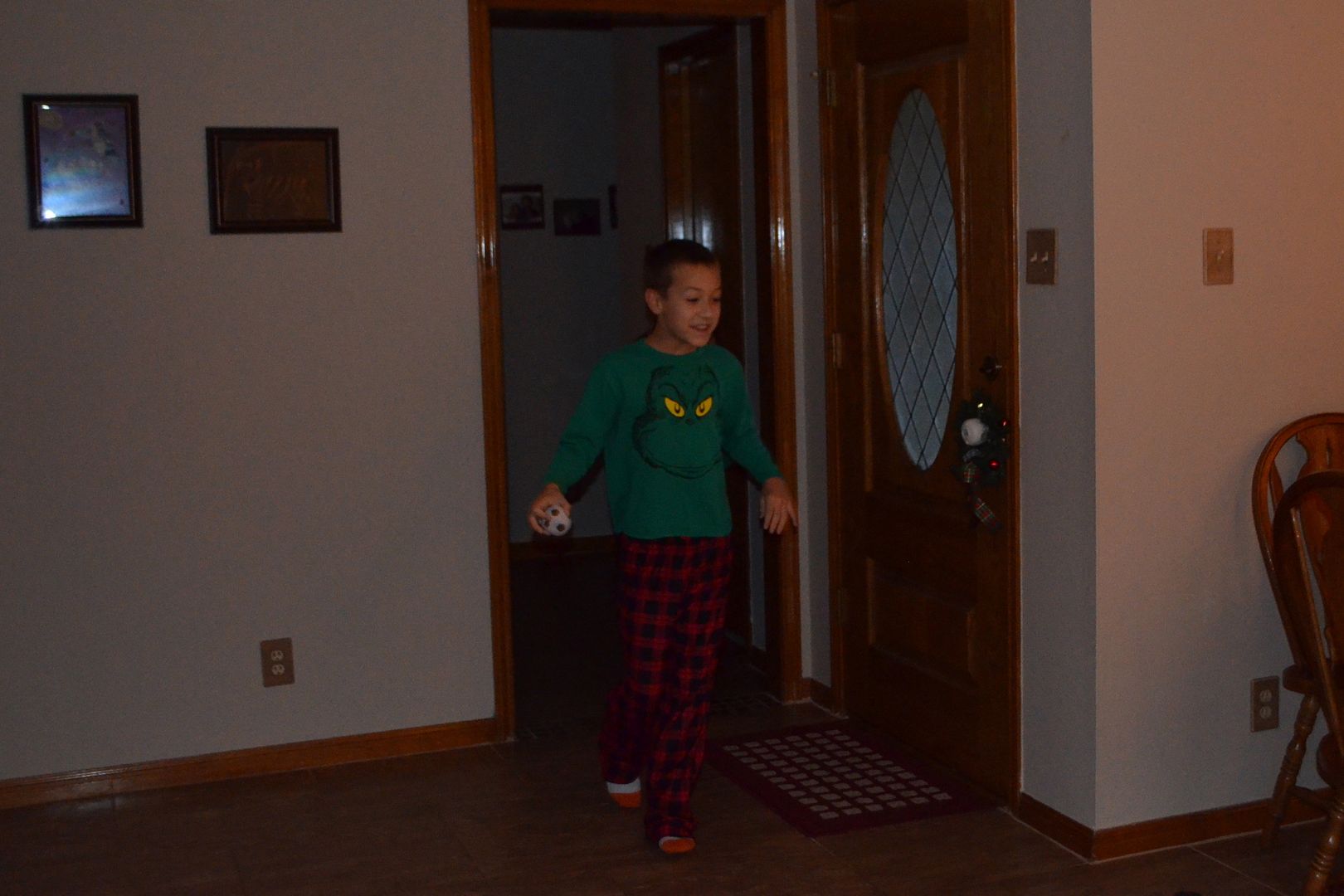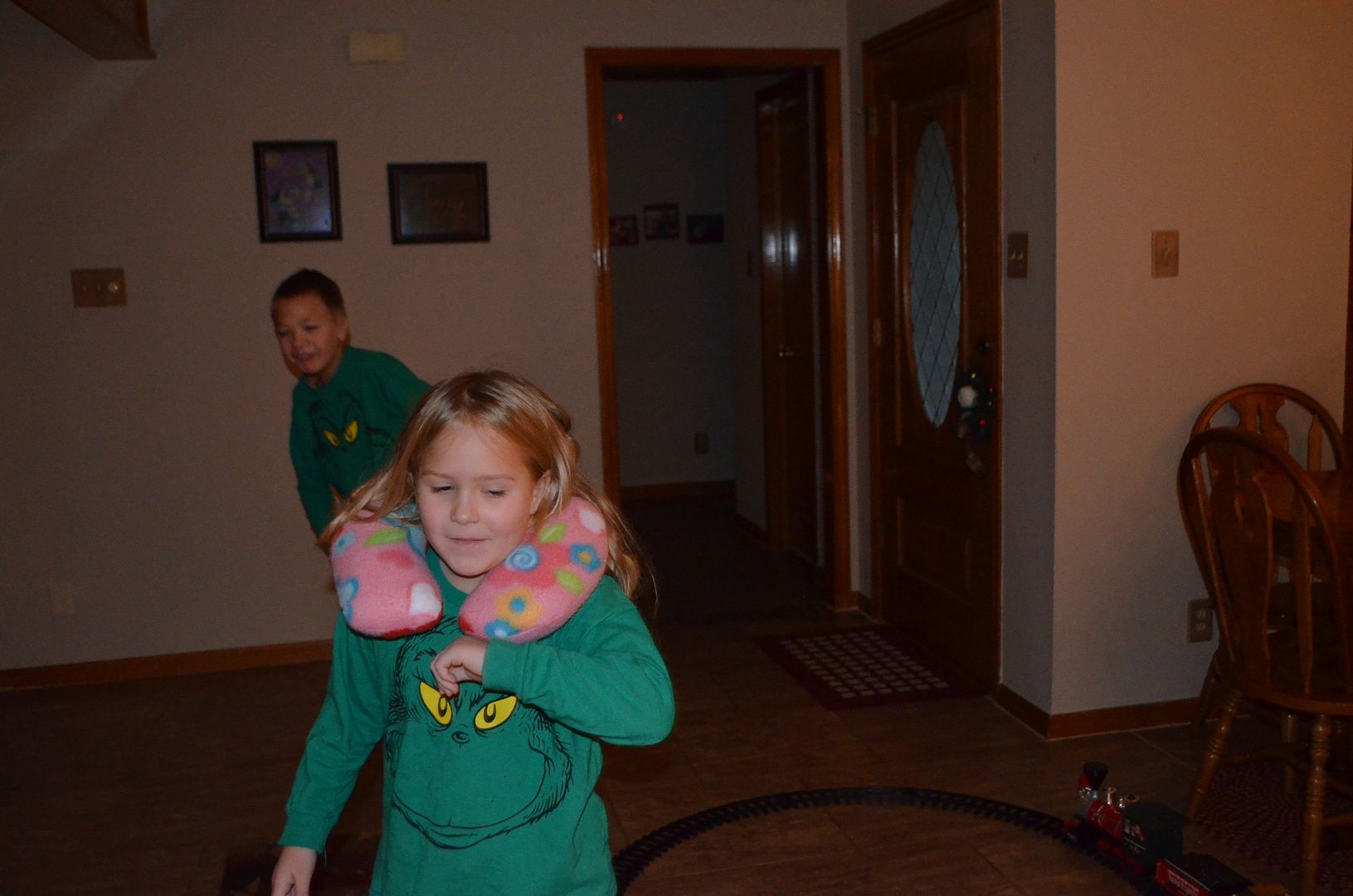 I love hearing Gabriel read the letter that Santa leaves for the letters and revealing their special words for the year.
Dear Gabriel, Ethan, and Summer,
2013 was such a big year for all of you.  I saw your Peace Strength, and Happiness tested, and, what amazed me the most, is that I always saw you persevere.  I know that it was hard on you when your momma did not get a job and then decided to student teach instead of work.  The way that you supported and encouraged her made my heart smile more than you will ever know.  As if you did not endure enough tests, then you lost your beloved Dakota.  I know how much you still miss her, and I want you to know that she is truly at peace now.  She knows that she had the best family in the world, and she is so incredibly happy that Scout found her way into your lives and into your hearts.  Never think for a second that she feels replaced.  She knows that you needed to love another puppy, just as you always loved her.  She wanted that for each of you.
Gabriel, your word for next year is Courage.  It is not always easy to choose the right path.  You have a moral compass unlike any that I have ever seen.  It takes strength and courage to believe in always doing the right thing, no matter what everyone else is doing.  As you get older, you will need that courage more and more.  Know that your parents have always chosen the path that they believe to be right, as well.  They can tell you that it is not always the easy one, but it is always the one that makes your heart the most content.  No matter where you go or what you do, be courageous.
Ethan, your word is Laugh.  I am not sure if you know just how magical your laugh is.  Your momma always says that it is infectious because, it is.  No one can hear the joy of your laughter without laughing some, as well.  Always know that your laughter is truly a gift.  You spread so much joy by that twinkle in your eye, that spark in your smile, and that magic in your laugh.  I believe that it can make unicorns and rainbows appear.  Never, ever let anyone dull that spark that is just naturally inside of you.  Keep laughing, always.
Summer, your word is Imagine.  One of the many things that is so special about you is your imagination.  You hope, your dream, you believe, and you imagine.  Your momma and papa often look at you with pure wonder in their eyes.  They know that the gift that you give others is the gift of your imagination.  You create with it, you discover with it, and you explore with it.  Your imagination will take you to so many amazing, wonderful places, if you let it. No matter what you do in life, hold on tight to it.  Always imagine all of the amazing, wonderful things that you can do and be.
As I watch your family, I still believe that the perfect word that unites you all is Love.  Continue building on that love by always remembering to Laugh, keep the Courage in all things, and Imagine all of your dreams coming true.
                                                                        Merry Christmas!
                                                                        Santa Claus 
I love how they have their individual ways of looking through their stockings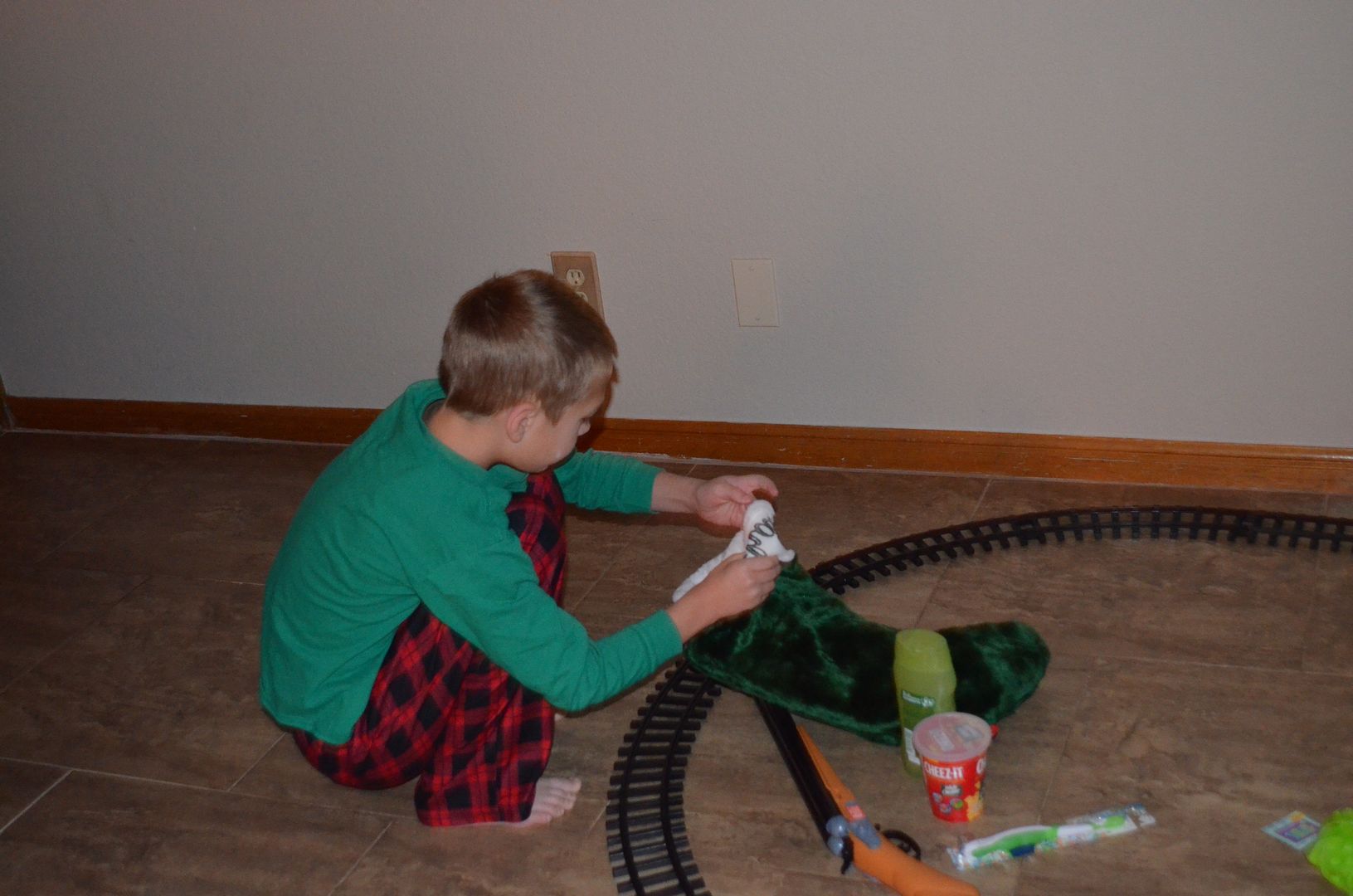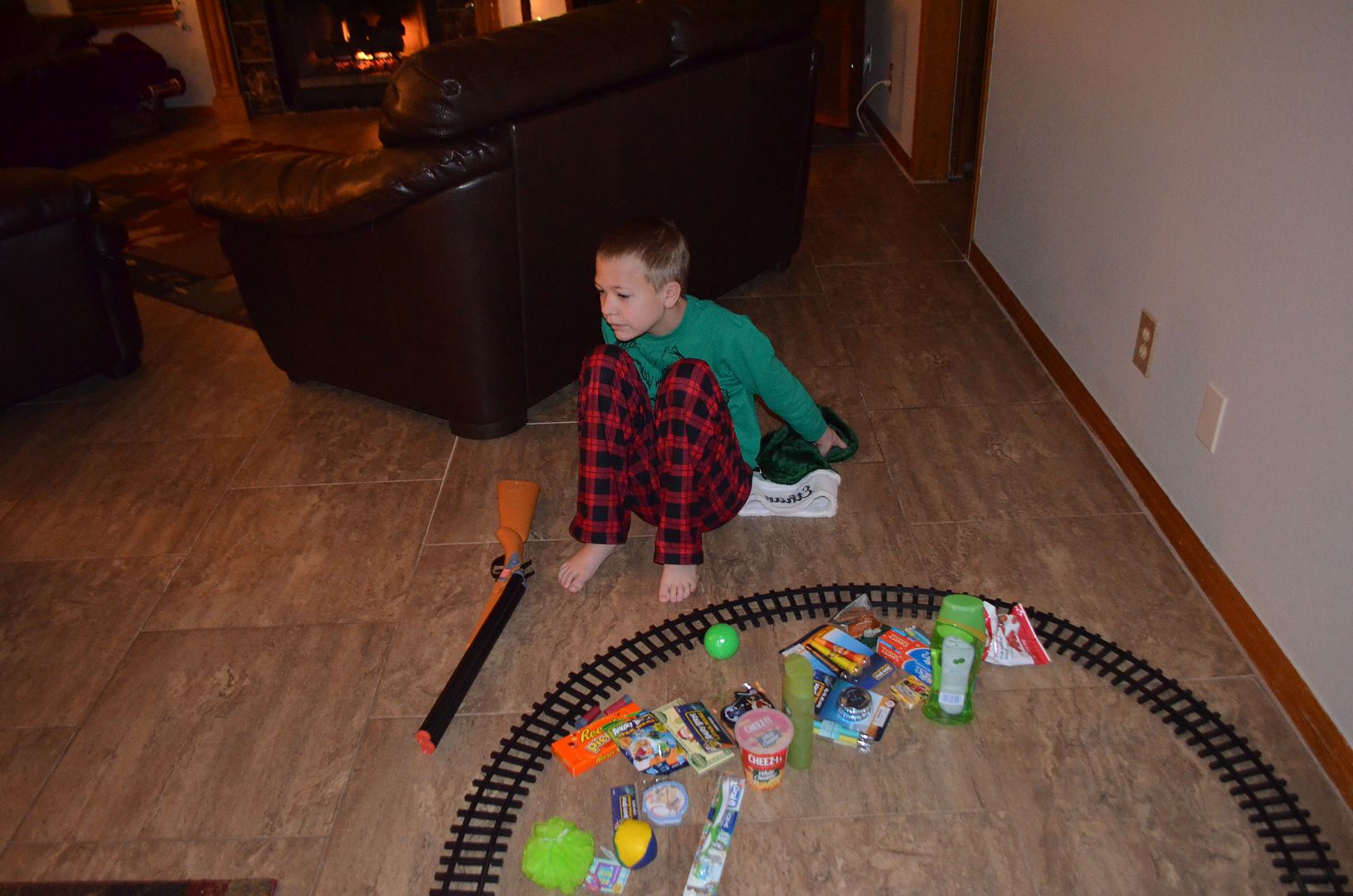 and tearing through their presents.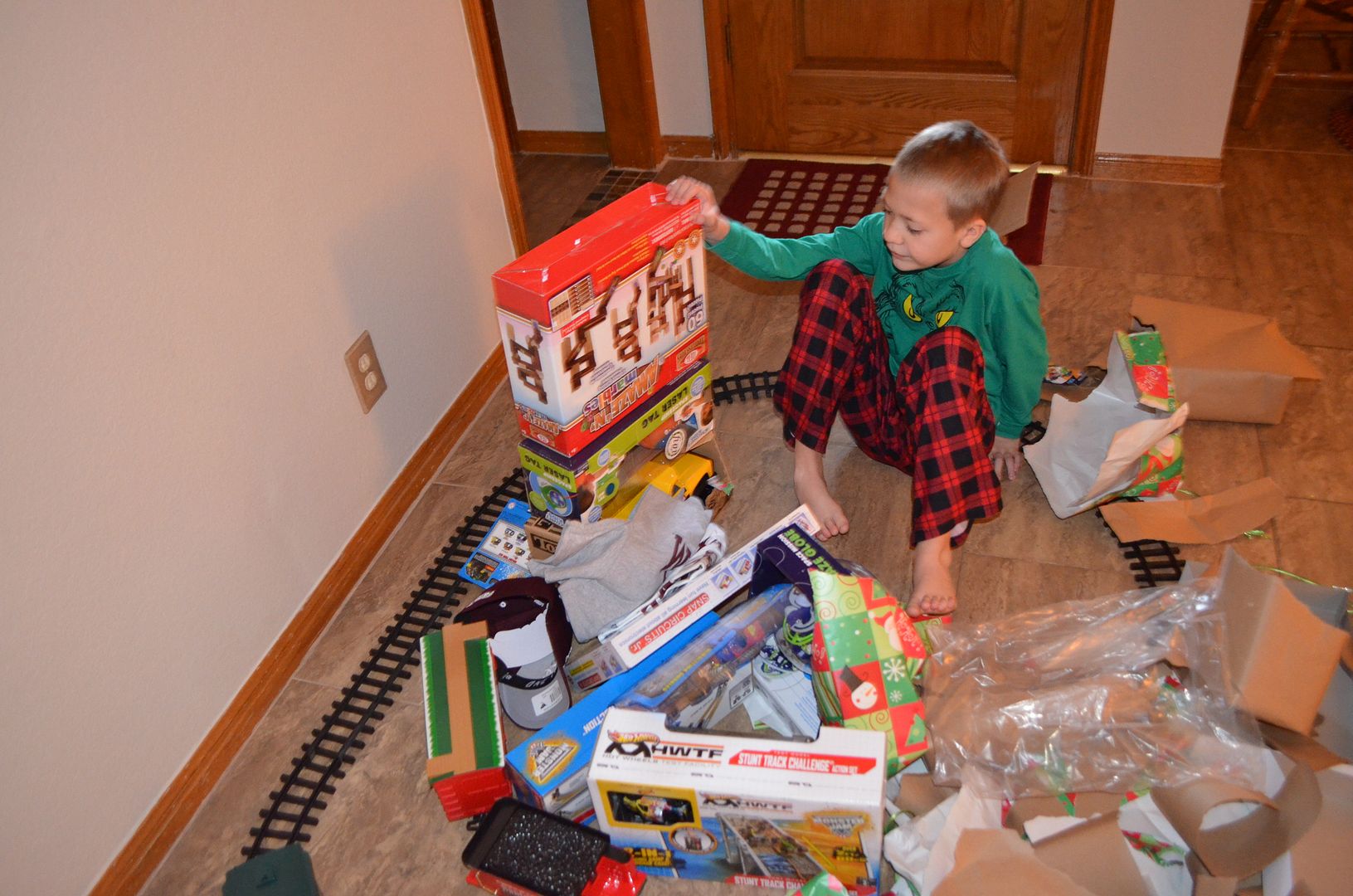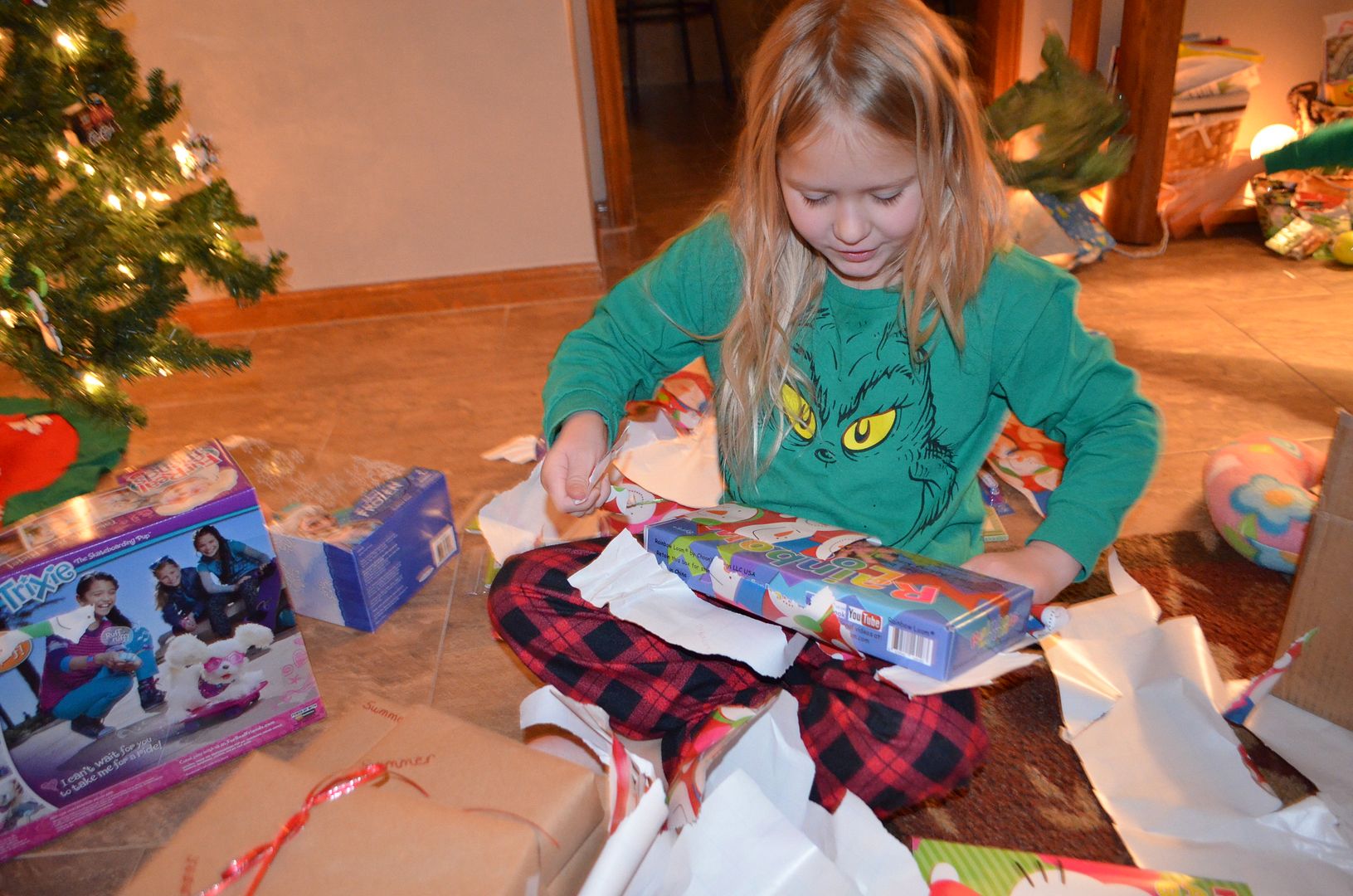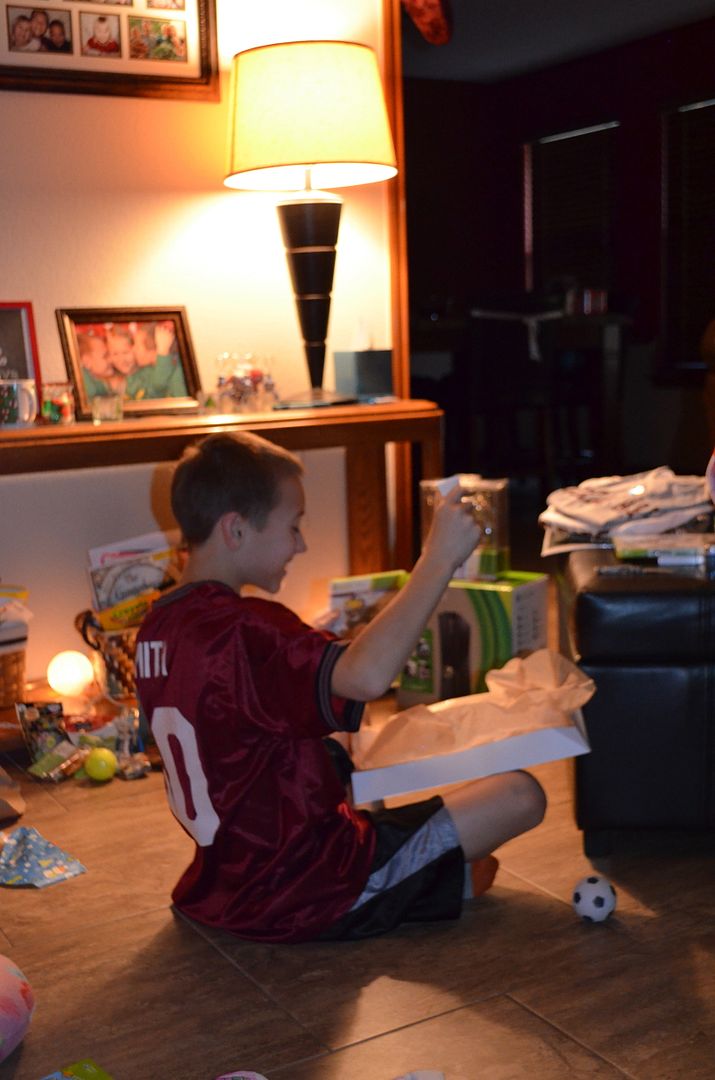 I love the smiles.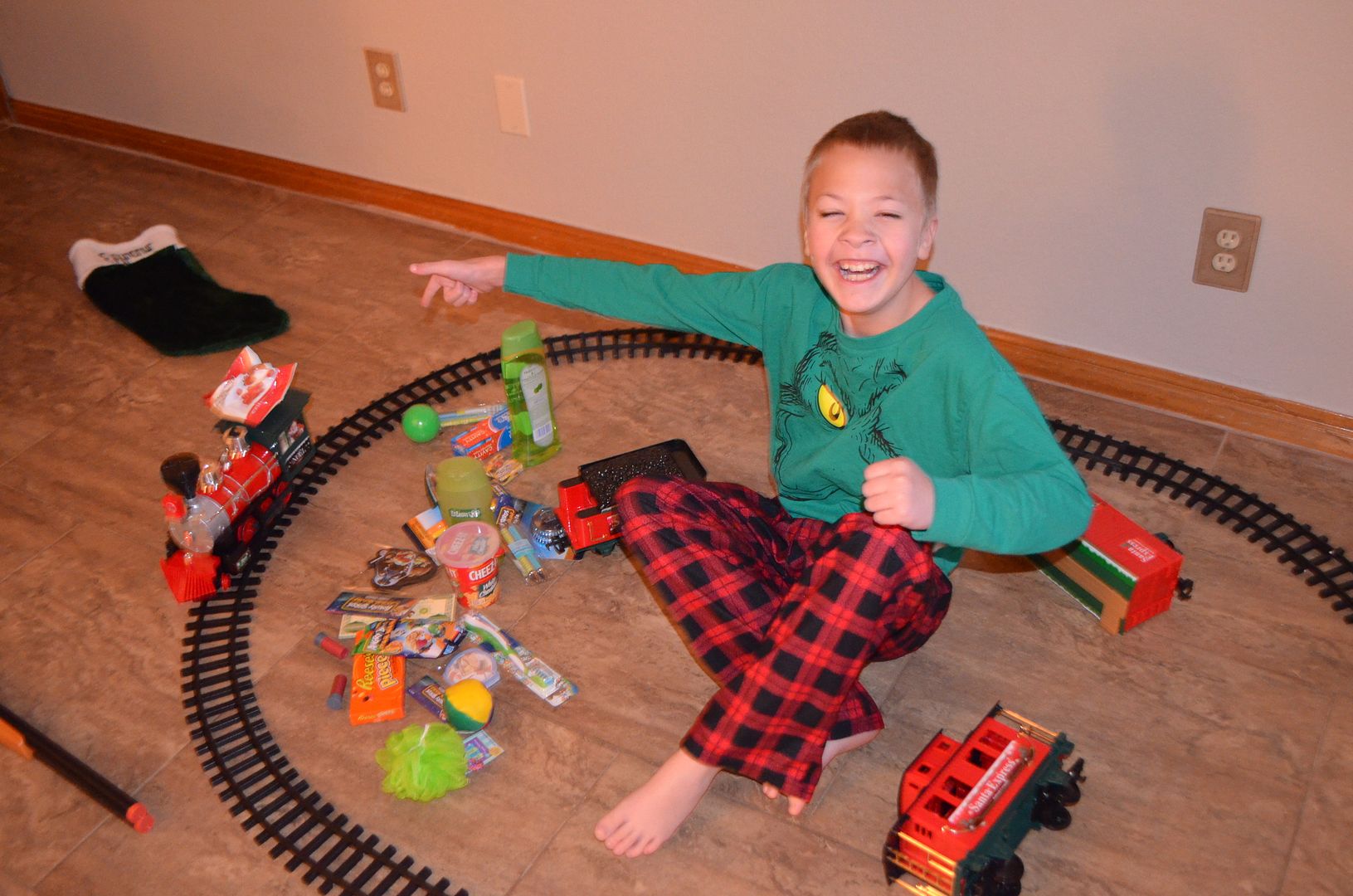 Of note, Gabriel still had a fever on Christmas morning.  His smiles were a bit weaker than normal, but, bless his heart, he still had a great day.

Christmas morning is one of the best days of the year.  Growing up, I just thought that experiencing it as a child was great. Experiencing it as a mom is way better!