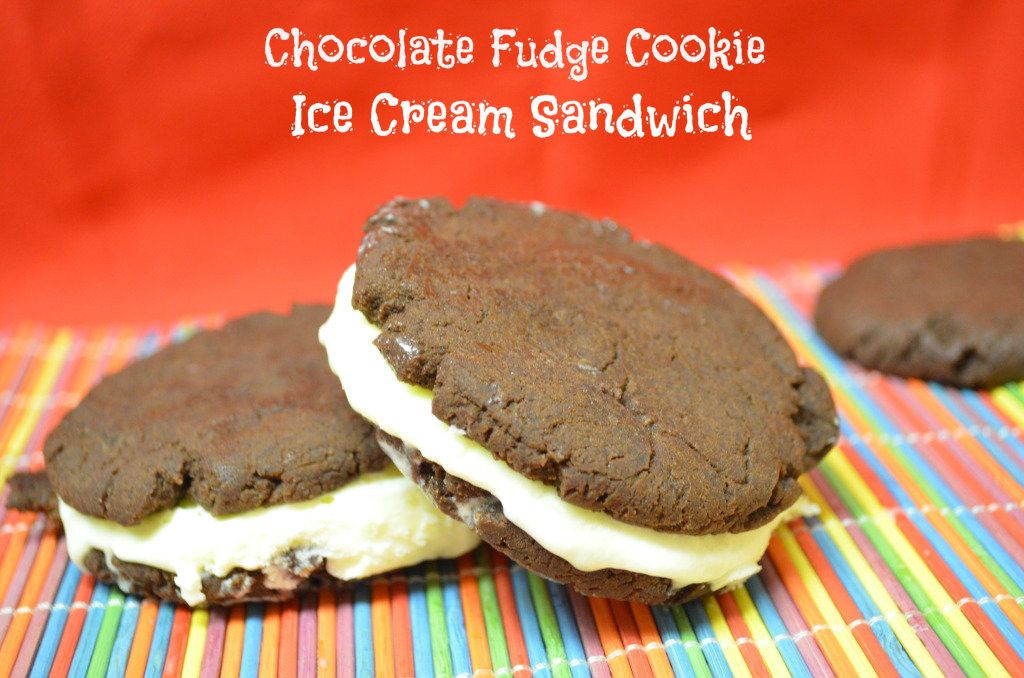 As I was looking through our Summer Fun List on Sunday, determining what all I wanted to do with the littles this week, I realized that we had not made ice cream sandwiches yet. I am not sure how I could have missed anything food-related, but I was certain that I would remedy that as soon as possible.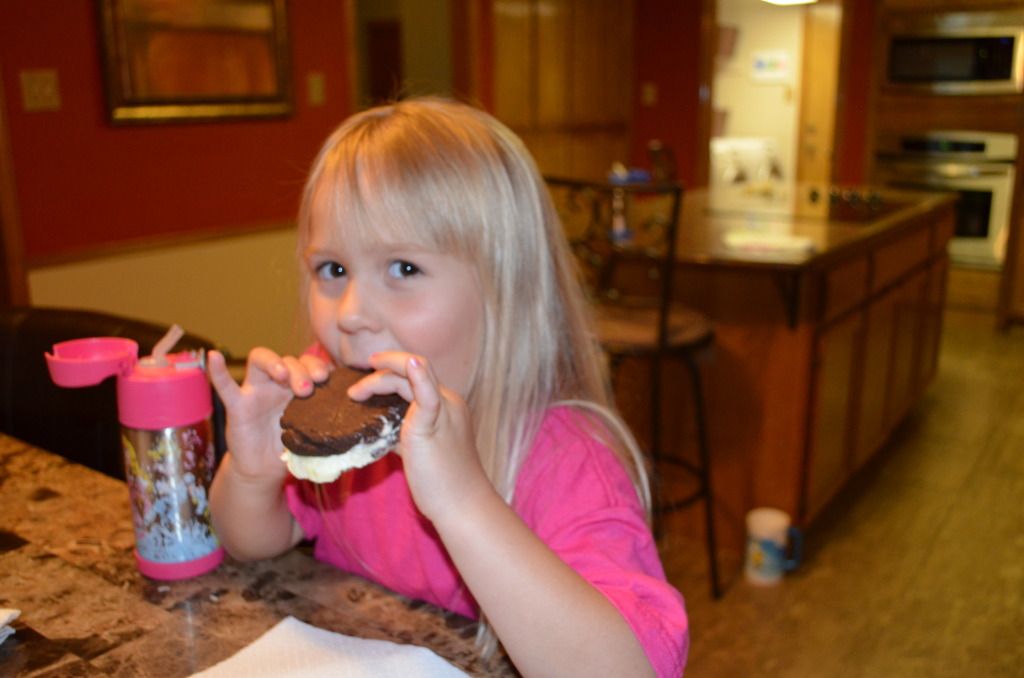 Monday afternoon I went to work creating what I hoped would be a delicious dessert for our family.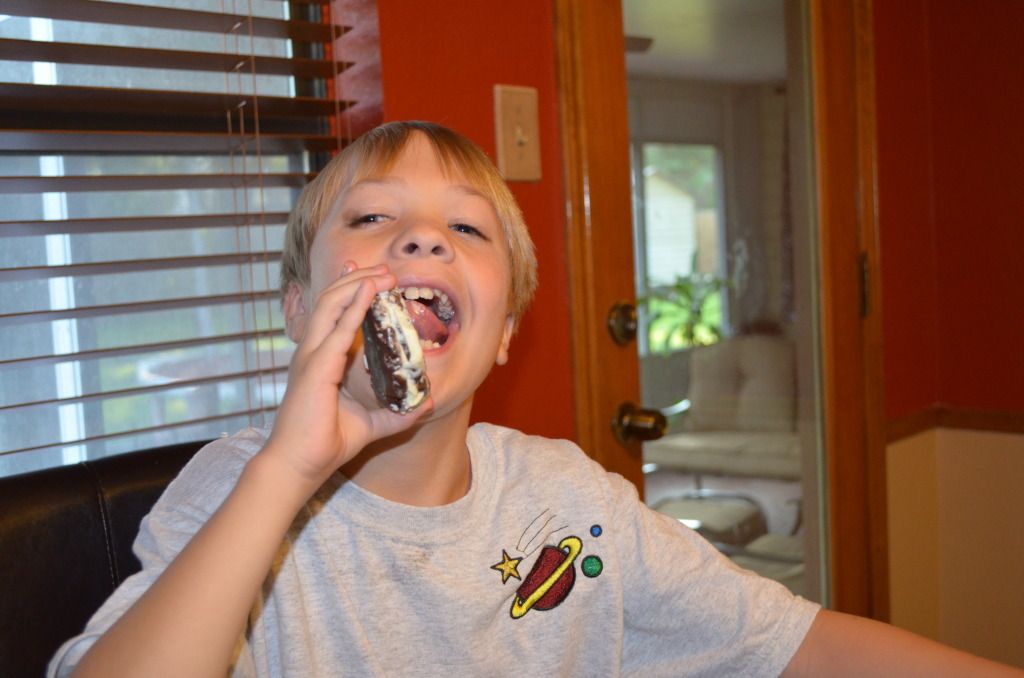 The pictures do not do this fantastic, kid-friendly dessert justice at all.  I was in a bit of a hurry to get them put together so that they would be ready after dinner, so I did not take the time to roll them in cute little sprinkles or anything.
But, I am here to tell you that looks can be so deceiving.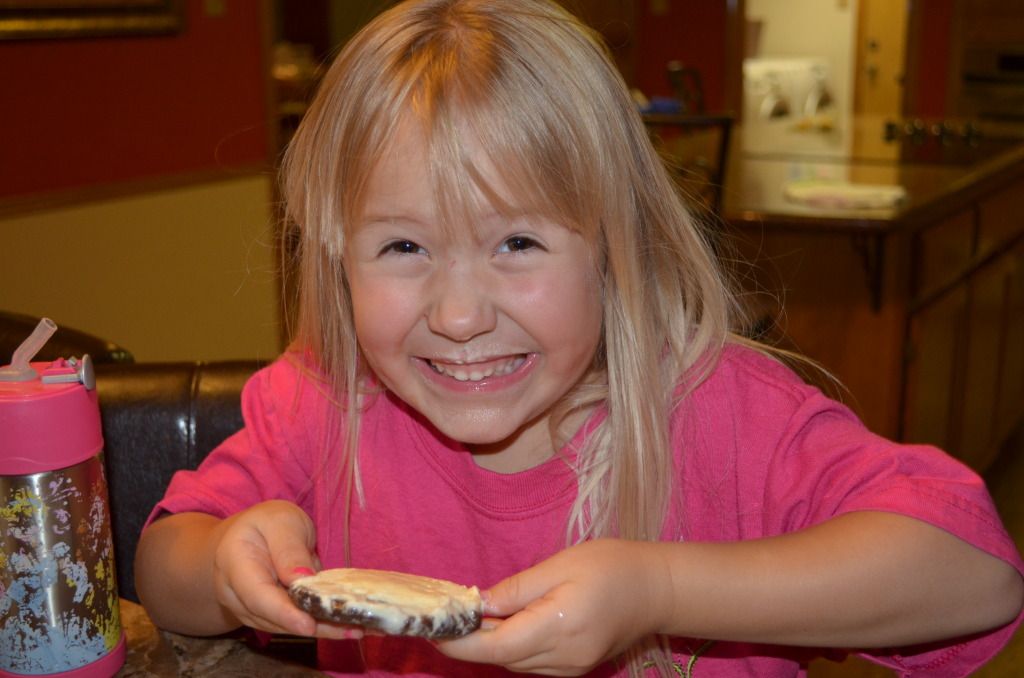 Because, these ice cream sandwiches were really delicious.
The chocolate fudge cookie combined with the homemade vanilla ice cream created a perfect summer treat.
Chocolate Fudge Cookie Ice Cream Sandwich
Ingredients
Vanilla Ice Cream
1 pint whipping cream
2 teaspoons vanilla
1 cup sugar
1 can sweetened, condensed milk
3 eggs
1 cup whole milk
Chocolate Fudge Cookies
2/3 cups granulated sugar
1/3 cup brown sugar
5 tablespoons butter
1 egg
1 teaspoon vanilla
7 tablespoons cocoa powder
1 cup all-purpose flour
1/4 teaspoon baking soda
1/8 teaspoon salt
Instructions
Preparing the Vanilla Ice Cream

Blend together the whipping cream, vanilla, sweetened condensed milk, sugar, and eggs.
Pour it into the container of your ice cream freezer.
Add 1-2 cups whole milk to finish filling the freezer (adjust according to the size of your freezer).
Freeze according to the manufacturer instructions. Mine usually takes about 30-45 minutes.
Remove from container and store in the freezer until ready to use.

Preparing the Chocolate Fudge Cookies

Preheat oven to 350.
Prepare baking sheet by lining it with parchment paper.
Combine butter, sugar, and brown sugar.
Add egg and vanilla, and mix until combined.
In a separate bowl, mix together the cocoa powder, flour, baking soda, and salt.
Add the flour mixture to the peanut butter mixture until just combined.
Using a small cookie scoop, scoop out a ball of chocolate fudge dough.
Place on the cookie sheet, and then flatten with the palm of your hand.
Repeat with the remaining dough, which should make about 12-14 cookies.
Bake for 10-12 minutes.
Remove from oven, and allow to cool for 2-3 minutes before moving to a wire rack.
Cool completely before creating the ice cream sandwiches.

Preparing the Ice Cream Sandwiches

Flip over one cookie so that the flat side is on top.
Take a small scoop of slightly softened ice cream, and place it on top of the cookie.
Top the ice cream with the flat bottom of another cookie.
Slightly press everything together.
Repeat to make a total of 6-7 ice cream sandwiches.
Place in the freezer until ready to enjoy.
http://cookingformykids.com/2012/07/24/summer-fun-make-ice-cream-sandwiches-recipe-chocolate-fudge-cookie-ice-cream-sandwich/