Happiness is Fridays.  Of course, Friday is happiness!
Happiness is having a fluffy pumpkin to love.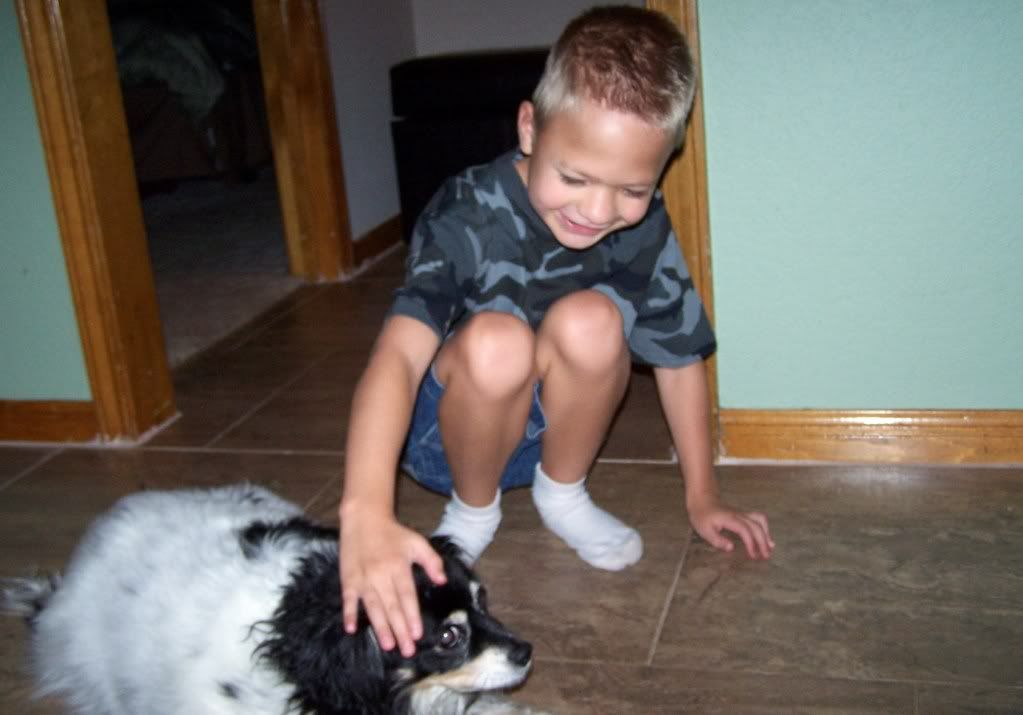 Happiness is the fact that I cannot start singing or dancing without Summer immediately singing and dancing with me.  Seriously, she just cannot help it.  I will sing one note or start to dance, and she starts right up.  I love it!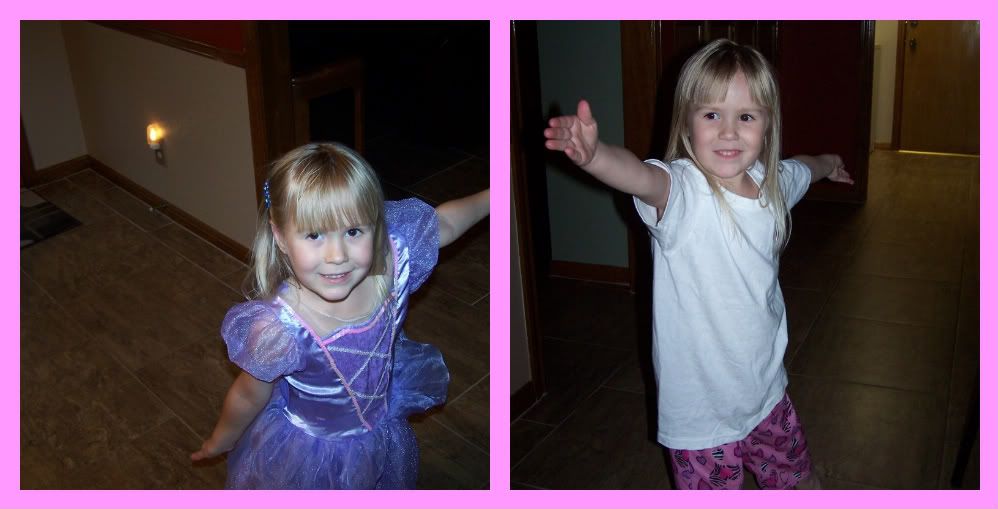 Happiness is rain clouds, especially when those clouds actually produce rain.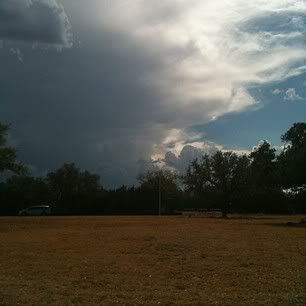 Happiness is having a little girl who likes to play dress-up…even with her animals.
Happiness is brotherly fun, brotherly love.
Happiness is watching my littles wrestle and play.
Happiness is caramel…and chocolate…and cream cheese.
Happiness is this Caramel Chocolate Cheesecake Brownie.
Caramel Chocolate Cheesecake Brownies
Ingredients
Brownies:
1 1/2 sticks butter
1 cup granulated sugar
1/2 cup cocoa powder
1 teaspoon vanilla
3 large eggs
1 cup flour
1/2 cup large chocolate chips
Caramel topping
Cream Cheese Filling:
1 package cream cheese
1 can sweetened condensed milk
1 teaspoon vanilla
Instructions
Brownies:

Preheat oven to 350 degrees. Line an 8×8 baking dish with parchment paper.
In a medium saucepan, melt butter over medium high heat. Add the sugar and stir well. Remove from heat, and whisk in the cocoa powder.
In a mixing bowl, beat the eggs and vanilla. Pour the chocolate mixture into the egg mixture, and whisk until combined.
Stir in the flour, and then add the chocolate chips. Set aside.

Cream Cheese Filling:

Mix together the cream cheese, sweetened condensed milk, and vanilla until smooth. Set aside.

Putting It All Together:

Add half of the brownie mixture to the pan. Spread it around. Drizzle on 3 tablespoons of the caramel sauce. Top with about 1/3 of the cream cheese filling, and spread it around. Repeat with the remaining brownie mix, 3 tablespoons of caramel, and 1/3 of the cream cheese mixture. You will have extra of the cream cheese mixture. Drag a knife through the mixture to create a marble appearance.
Bake for 35-40 minutes. Allow to cool for about 15 minutes before cutting. Serve with a tall glass of milk. These brownies are gooey and delicious. Trust me, eating one of these brownies is happiness.
http://cookingformykids.com/2011/09/30/happiness-is-recipe-caramel-chocolate-cheesecake-brownies/
Come join the fun at the My Baking Addiction and GoodLife Eats Holiday Recipe Swap sponsored by Scharffen Berger.
I have posted this recipe over at Jane Deere,  Add a Pinch, Skip to My Lou, 30 Days, Sweet As Sugar Cookies, Something Swanky, and  Mrs. Happy Homemaker.  Stop by and see all of the other delicious recipes.