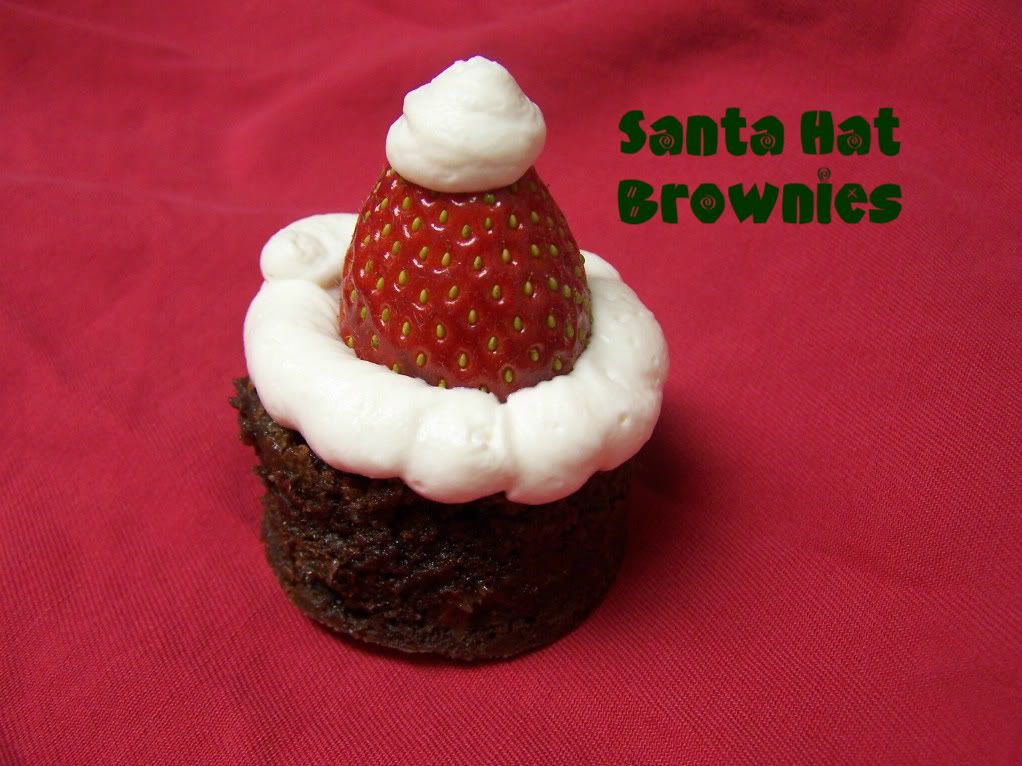 Happiness is Christmas Eve Eve.
Happiness is loving parents who are now amazing grandparents, too.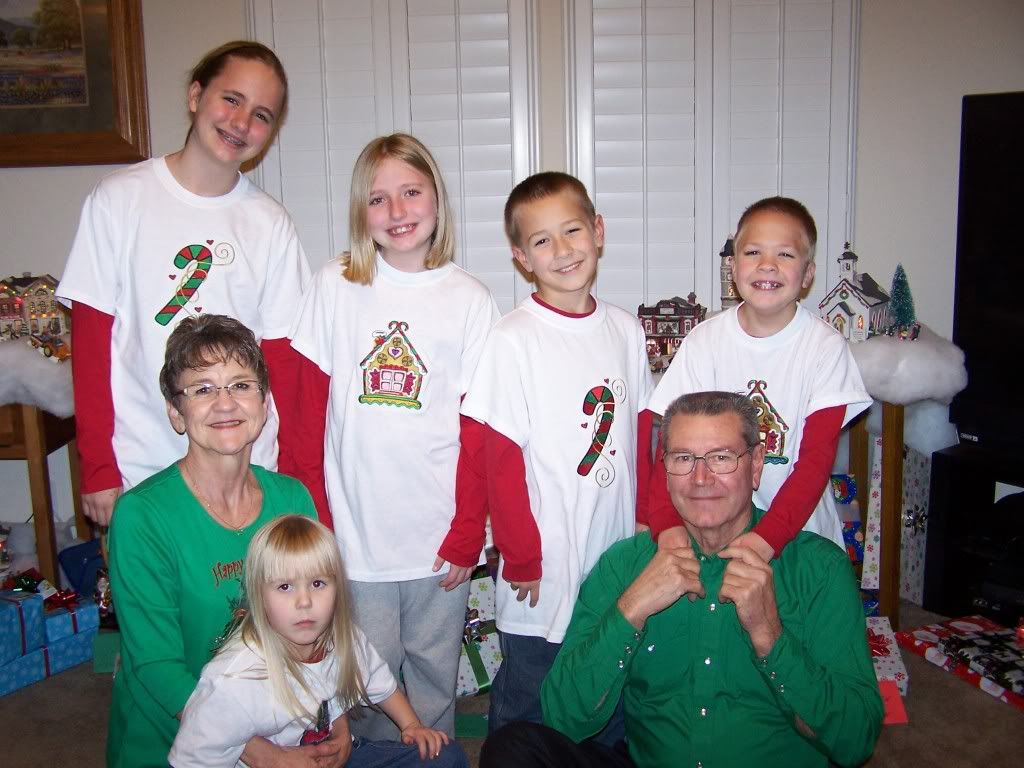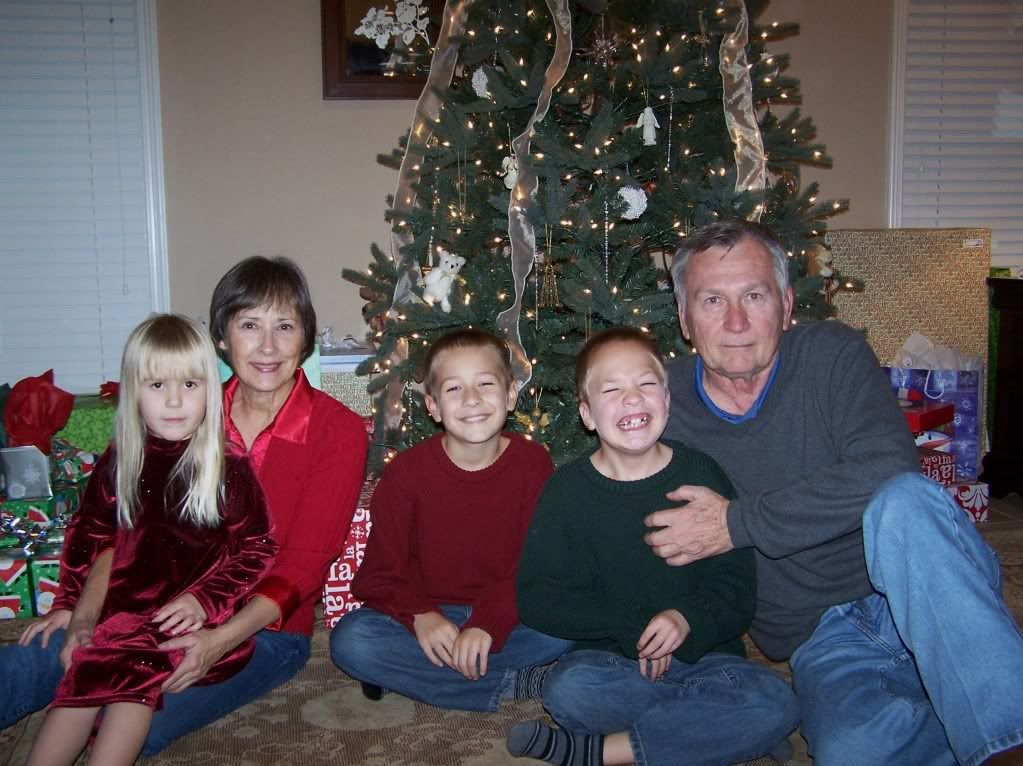 Happiness is this face.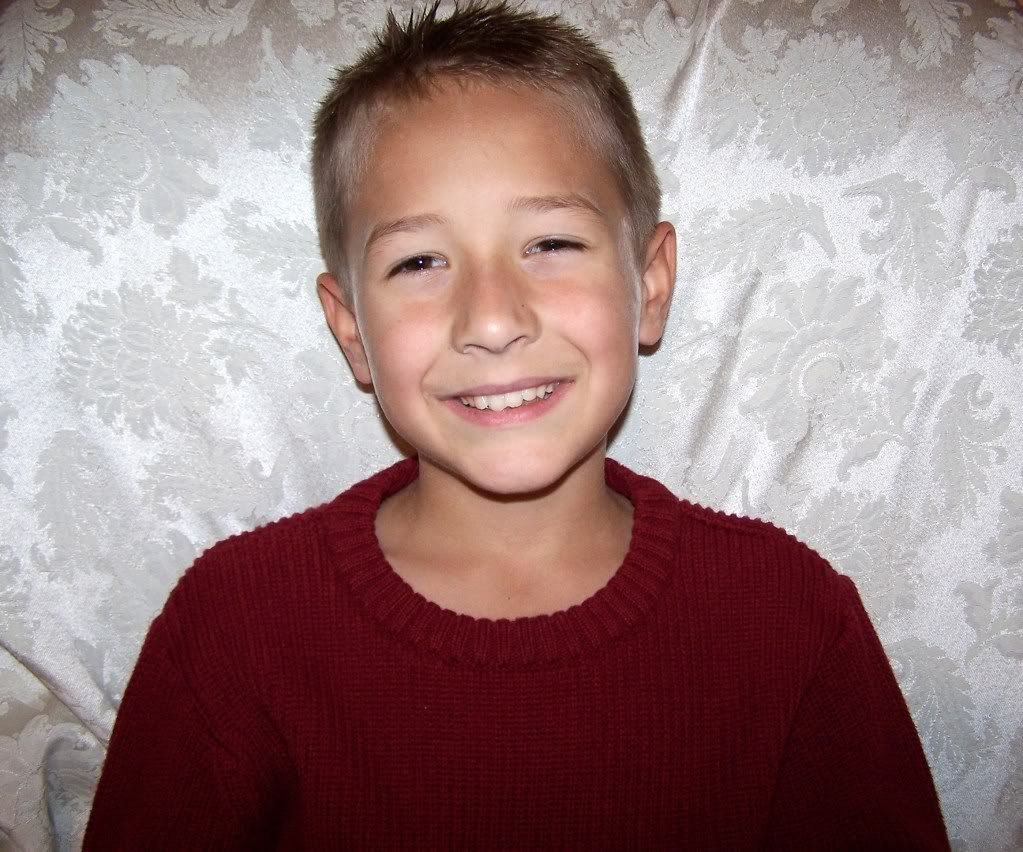 And this one.
And, this one.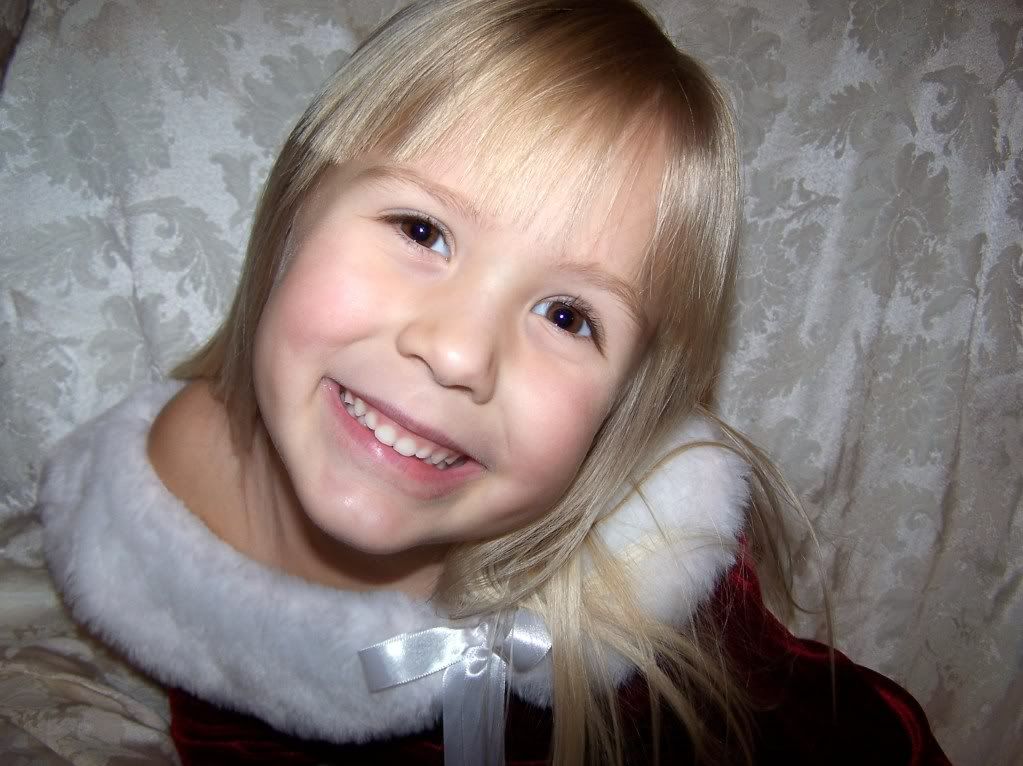 Happiness is kisses.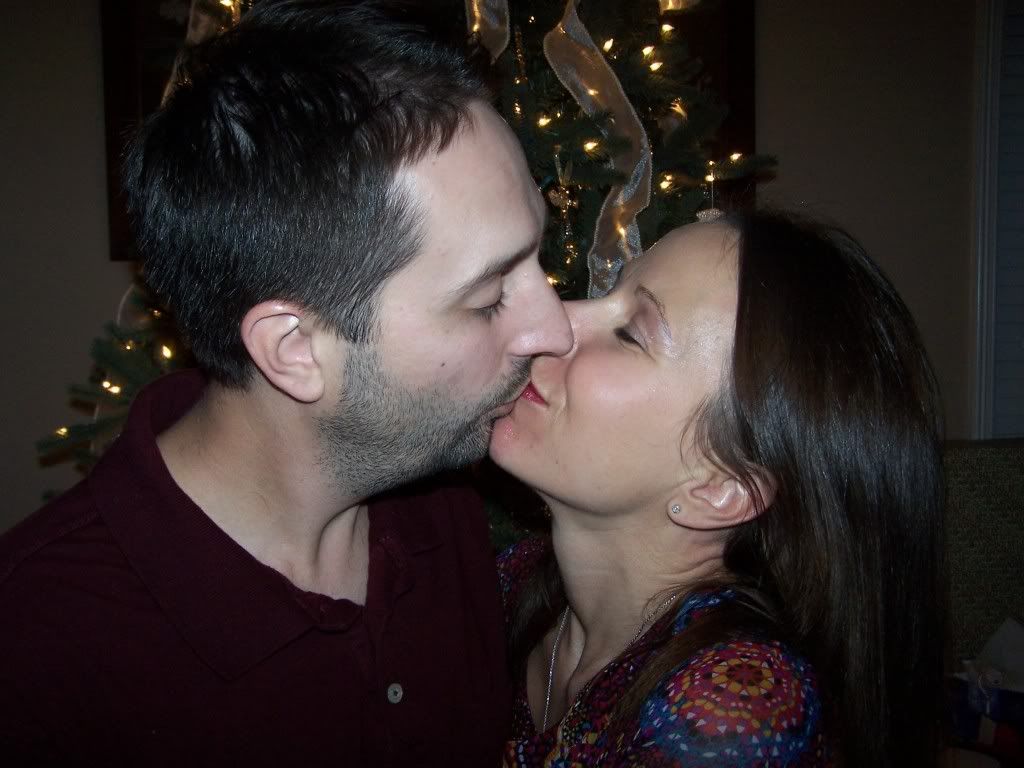 Happiness is holiday baking, especially when it is in the form of these cute Santa hats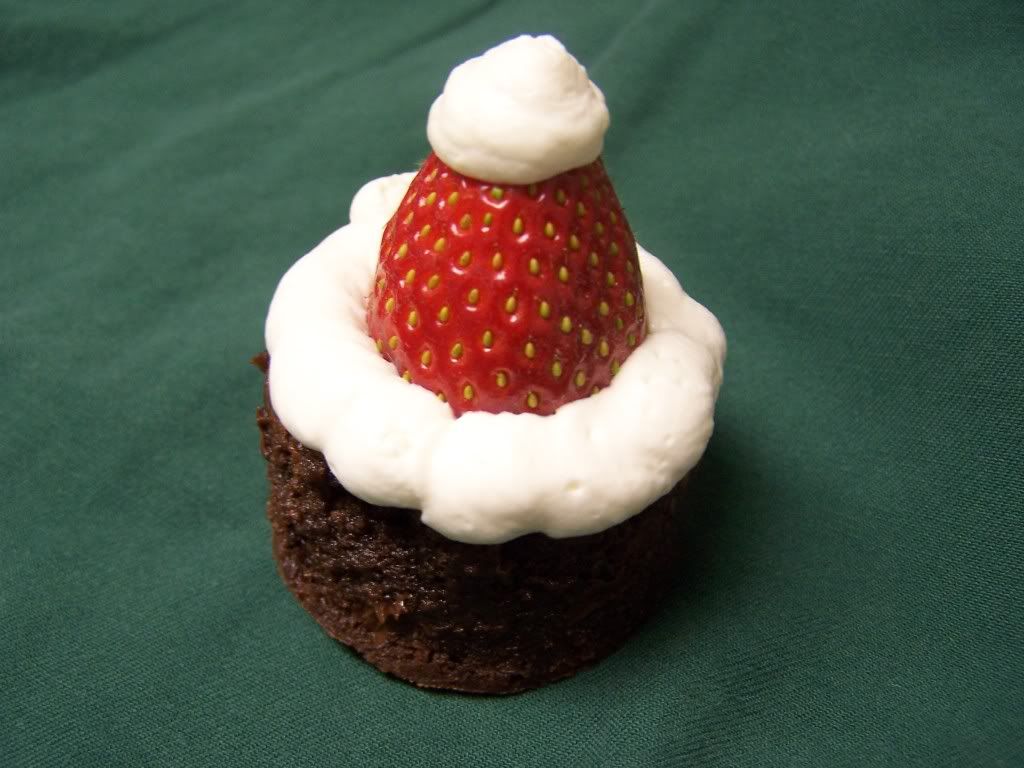 When I decided to make them, I knew that I wanted to try out a new brownie recipe, too, but I was not sure which one.   I knew that I could turn to Jamie at My Baking Addiction and find something perfect.  She has not let me down yet, and she totally came though this time, too.  She originally found this brownie recipe through Three Many Cooks.  In my very humble opinion, these truly are the best brownies I have ever had.  And, add in the cuteness factor of the Santa hats that I found on Pinterest, and these brownies were amazingly wonderful and perfect in every single way.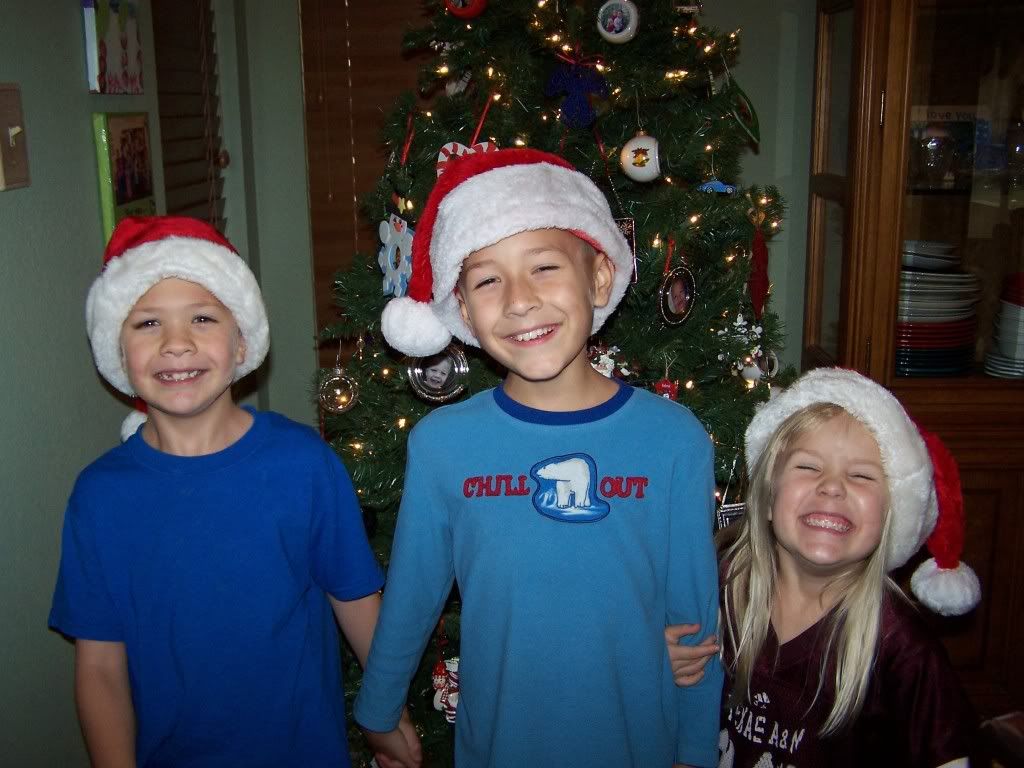 Ingredients
Brownies
2/3 cup all-purpose flour
1/2 teaspoon salt
1/2 teaspoon baking powder
veg cooking spray
2 ounces unsweetened chocolate
4 ounces bittersweet or semisweet chocolate
10 tablespoons (1 stick plus 2 tablespoons) unsalted butter
1 1/4 cups sugar
2 teaspoons vanilla extract
3 large eggs
Santa hats
Frosting (I used chocolate cream cheese)
Whipped cream (I used this one)
Strawberries
Instructions
To make brownies:
Adjust oven rack to lower-middle position and preheat oven to 325 degrees.
Whisk flour, salt and baking powder in a small bowl; set aside. Spray an 8-inch baking pan with cooking spray. Fit a sheet of foil in pan and up two sides, so you can use it as a handle to pull cooked brownies from pan (I used parchment paper). Spray sheet with cooking spray.
Melt chocolates and butter in a medium bowl over a pan of simmering water. Remove from heat; whisk in sugar and vanilla. Whisk in eggs, one at a time, fully incorporating each one before adding the next. Continue to whisk until mixture is completely smooth and glossy. Add dry ingredients, whisk until just incorporated. Stir in nuts, if using.
Pour batter into prepared pan; bake until a toothpick or cake tester inserted in center comes out with wet crumbs, 35-45 minutes.
Cool brownies in pan on a wire rack for five minutes. Use handles to pull brownies from pan. Completely cool brownies on rack, at least three hours.

To make Santa hats

Using a small biscuit cutter, cut out circles.
Move the circles to a plate (save the scraps for snacking).
Slice the stem off of the strawberries. Cut a very small portion off of the top to make it flat, too.
Place frosting on the top of the brownie, and stick the strawberry on the top.
Pipe whipped cream along the edge of the strawberry, and add a squeeze to the top, as well.
Watch the amazingly awesome brownies magically transform into super-cute adorable Santa hats.
http://cookingformykids.com/2011/12/22/happiness-is-recipe-santa-hat-brownies/
Have a happy weekend!
I shared this recipe at Alli 'n Son, Whipperberry, A Little Nosh, and Tidy Mom.