Every year, we do an Advent calendar to count down the days until Christmas.  I change it up a little bit every year.  I try to combine little presents with fun, family activities.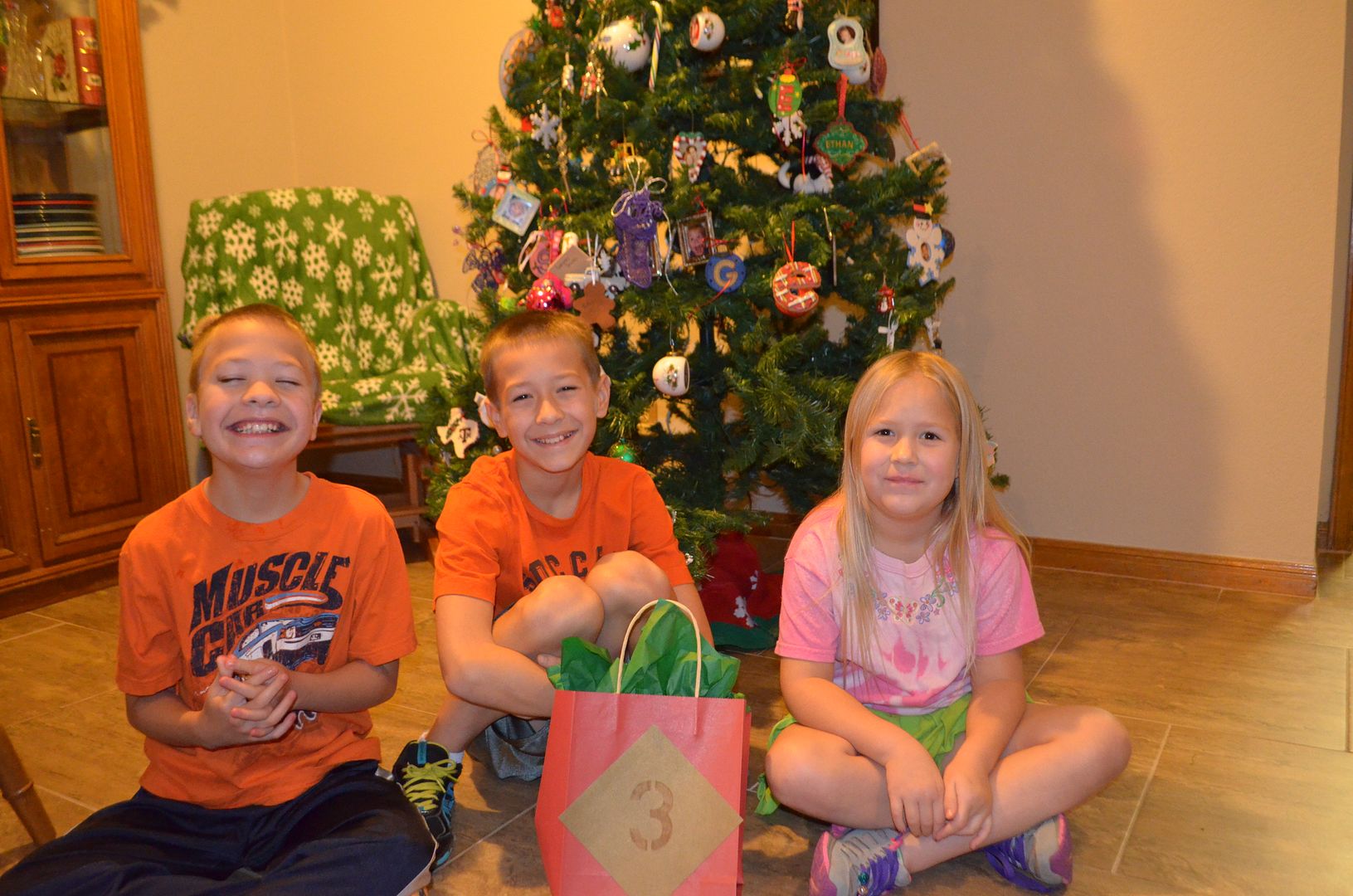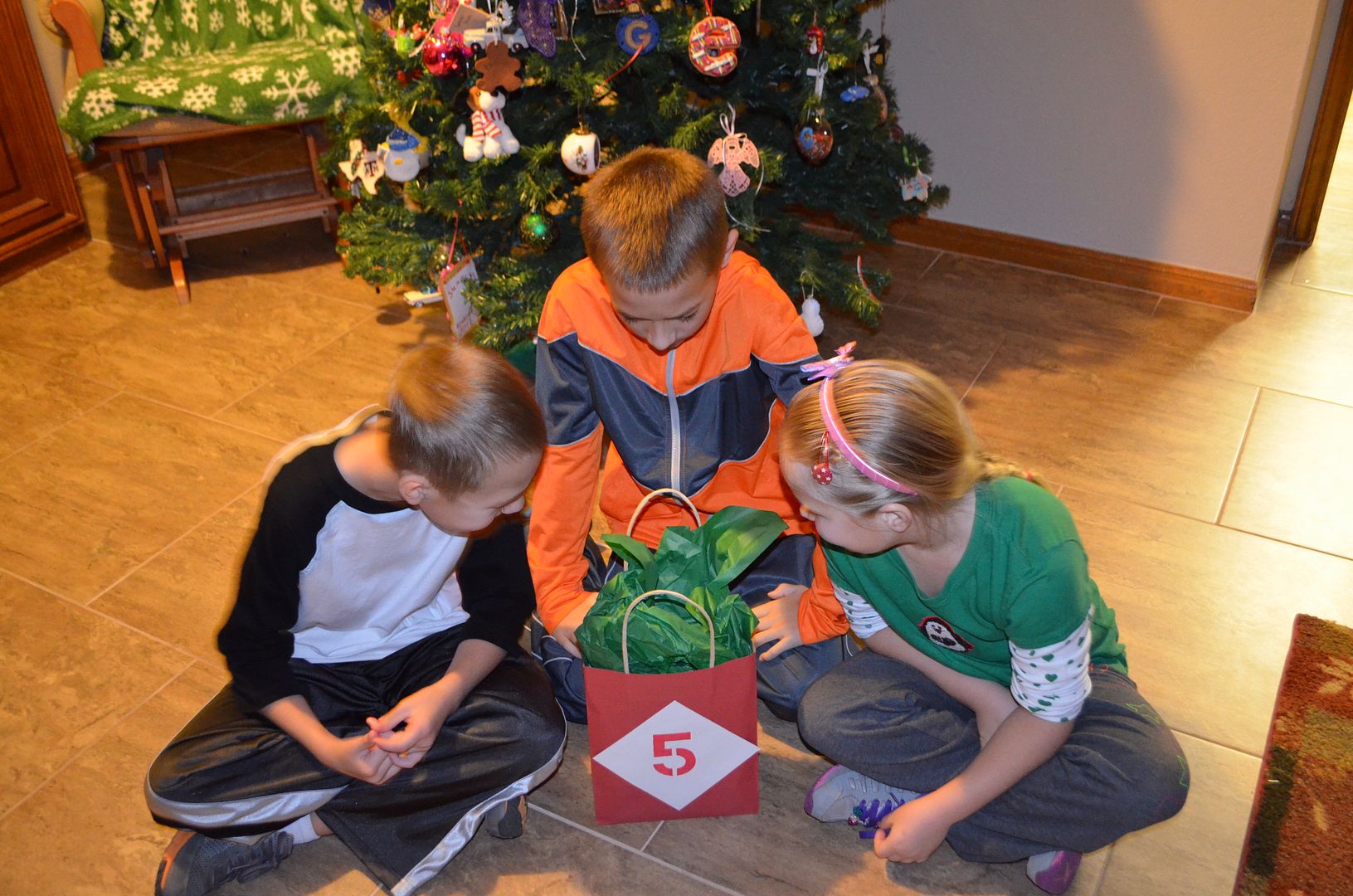 This year, I put numbers onto sacks, and I put the little presents into the sacks.  Each day, the littles opened up one of the sacks to reveal their surprise.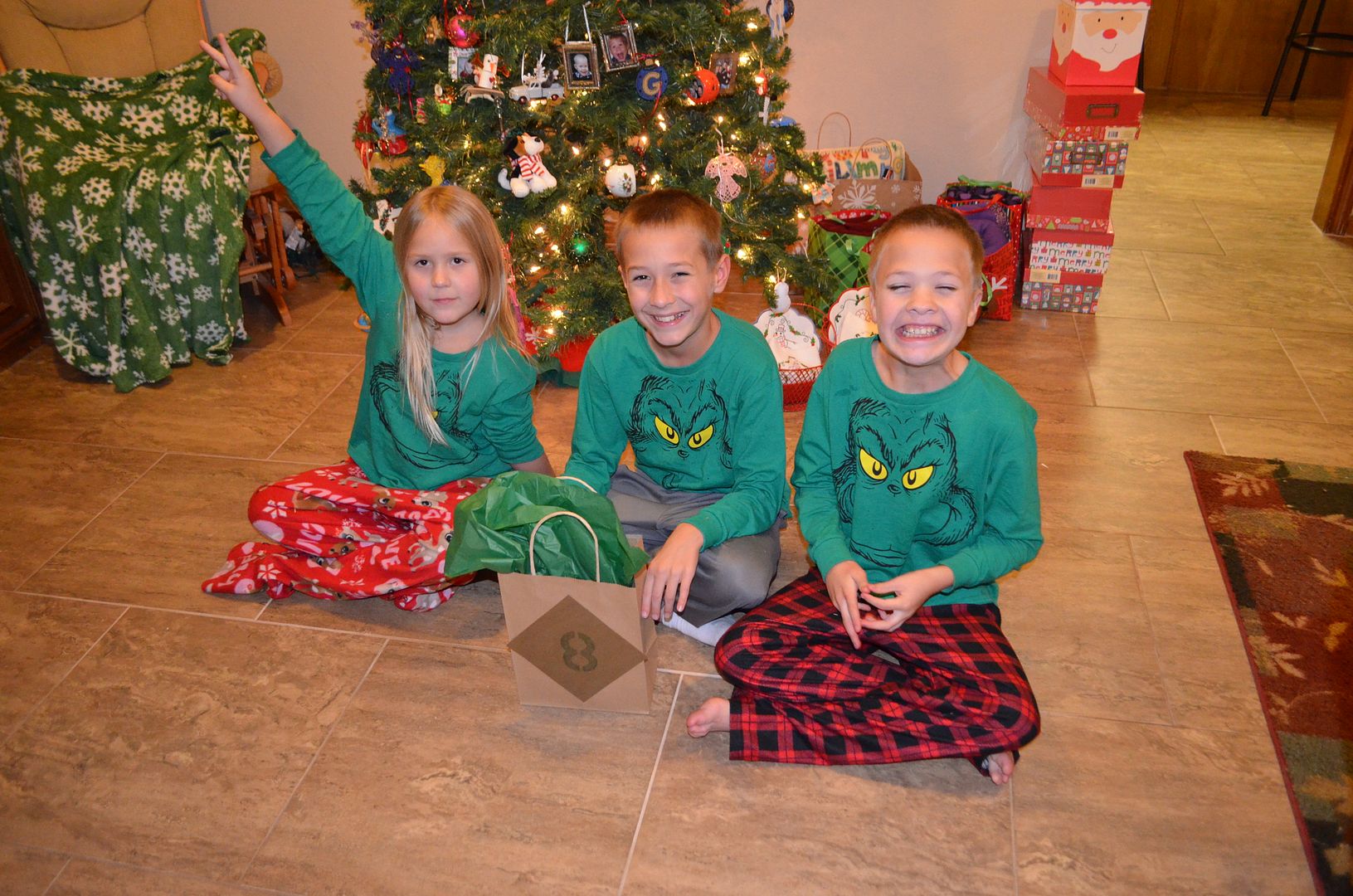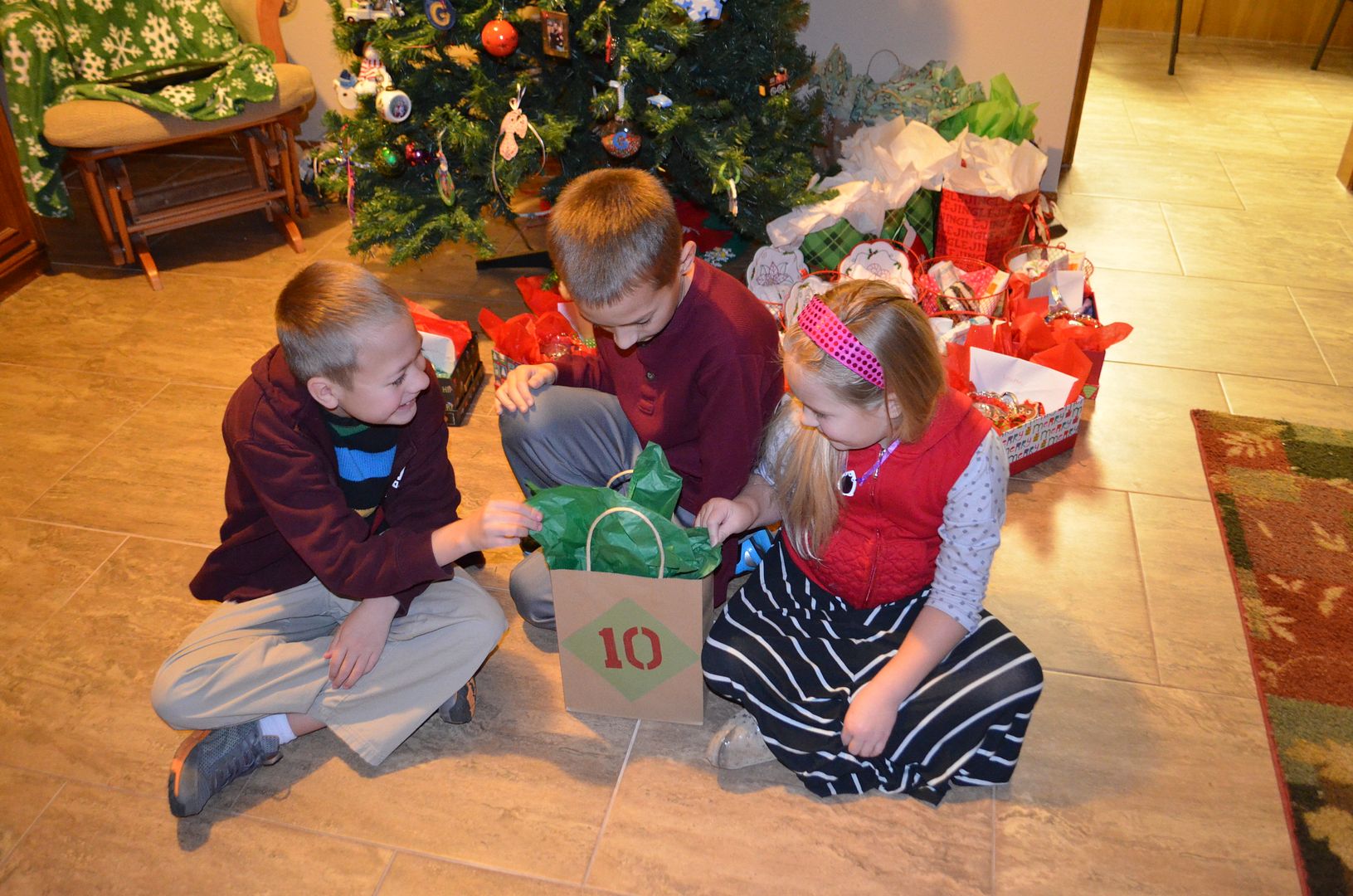 It is a fun way for us to celebrate the month of December as a family, and it is definitely something that the littles look forward to all year.