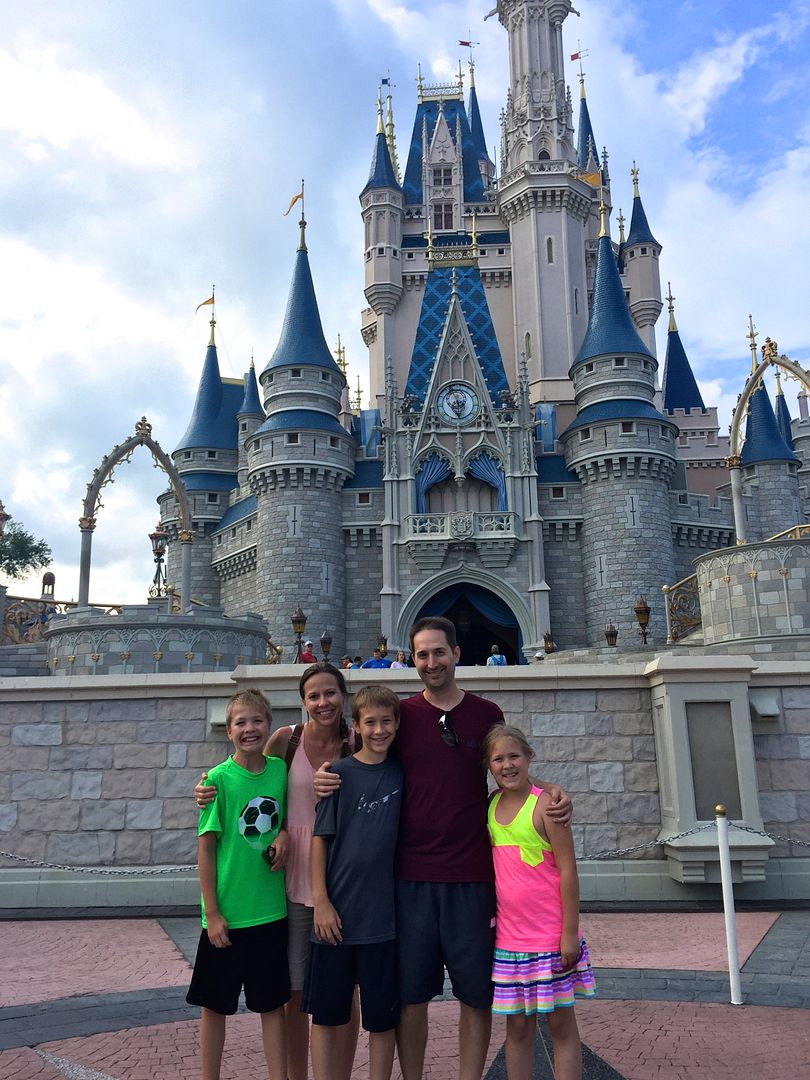 Last December, Sean and I started dreaming of taking the kids on vacation.  One of the things that we promised the kids, once I started working, is a family vacation, and we were excited to make good on that promise.
We decided that we wanted to make it a total surprise, which was a challenge.  We planned, made reservations, and packed at night, while we discussed how excited the kids would be.
We literally packed everything for them, including their carry-on bags, filled with electronics, snacks, books, and comfort items.  I contacted their teachers to let them know that they would not be at school but to please not mention it to the kids, since they were unaware that they would not be there.
On Thursday morning, Summer woke up and started getting dressed for school, just like she always does.  Then, we went to wake up Ethan and Gabriel.  We told them that they were skipping school for the day so that we would do something fun.  They were so disoriented that they did not know what to think.  Once the realization of not going to school hit them, they started asking what they would need to take with them, and I told them that we had taken care of it.
After everyone was dressed, we loaded up in the car and started playing 50 questions. They could asked us any question that they wanted, in order to try to determine where we were going, but the answer could any be yes or no.  It took them awhile to get going.  They wanted to know if we were going to places within Texas. They wanted to know if it would be over night.  They wanted to know if it would be more than one night.  They wanted to know if it would be out of state.  When we answered that question, they started getting really excited.  Next, they asked if we were going on a plane.  My kids had never been on a plane, so the answer to that question really kicked up the excitement level.  Finally, after several questions, they guessed Disney World, and they were in utter shock.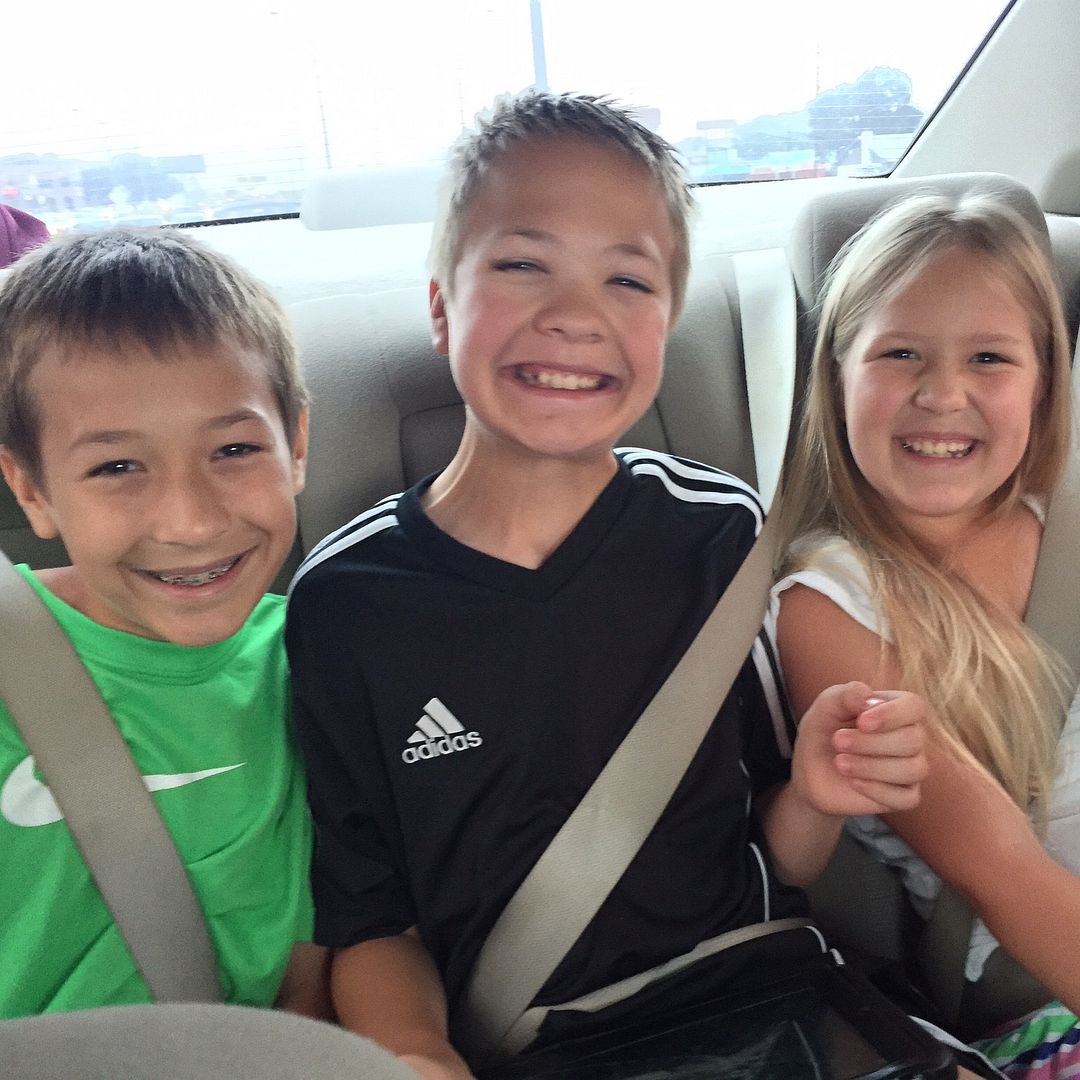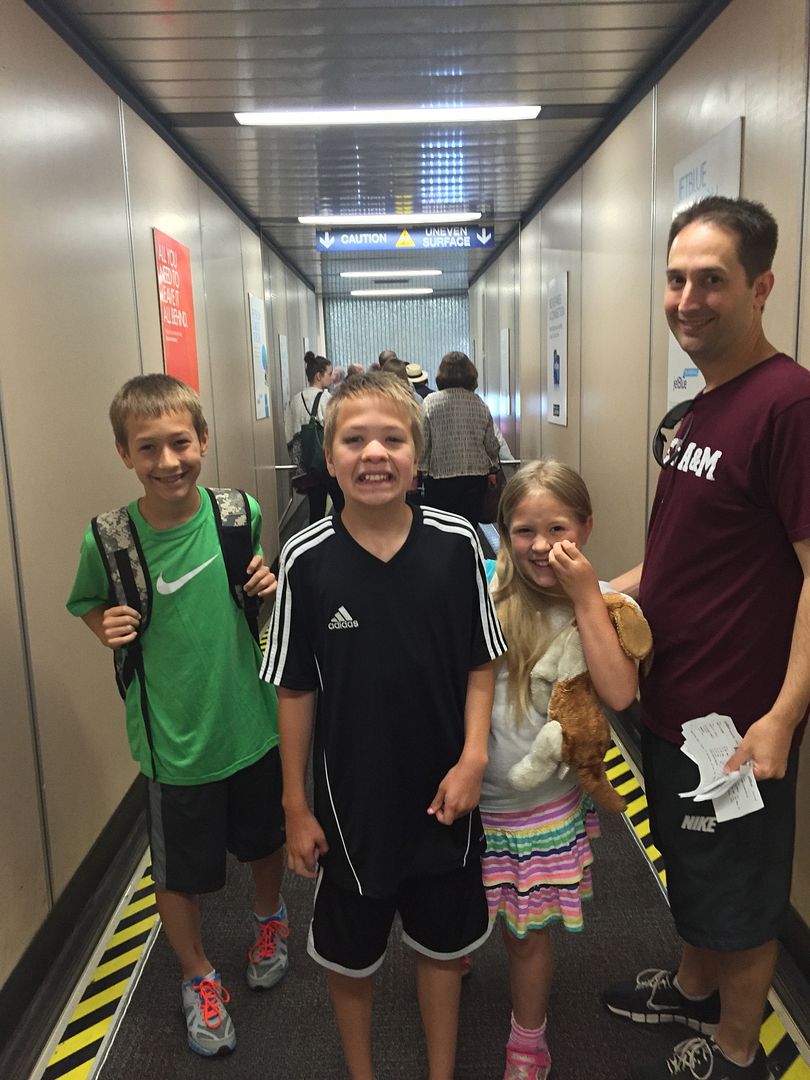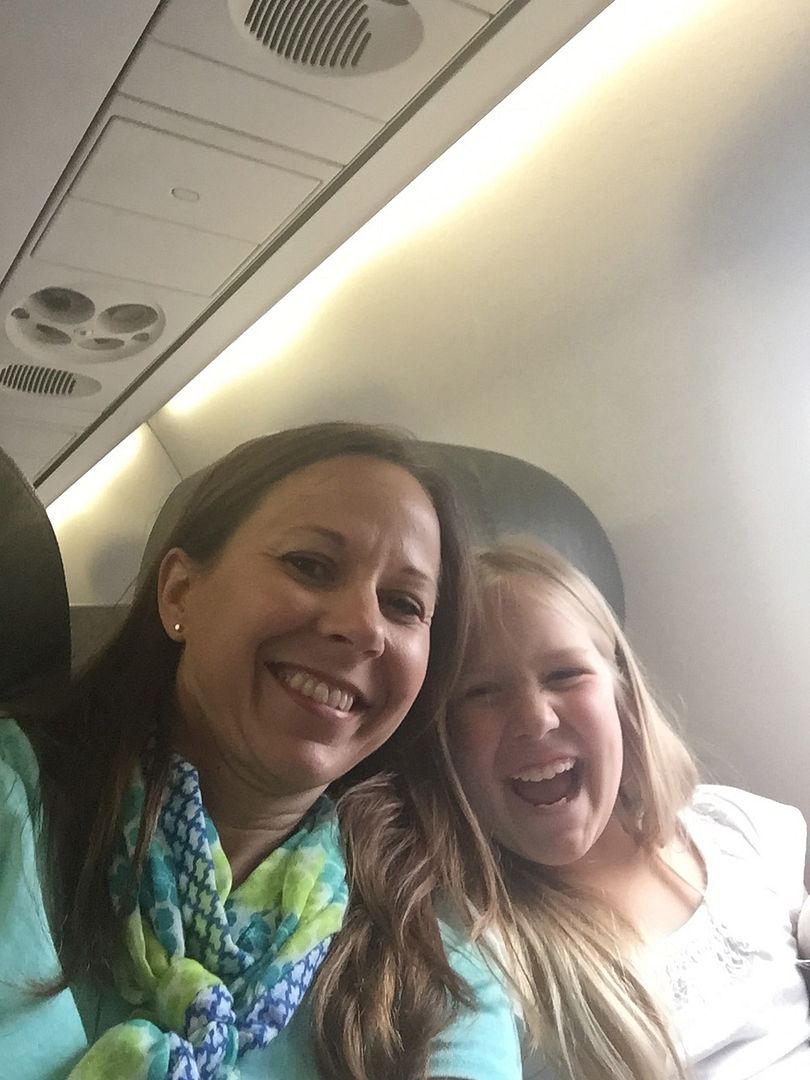 Scout had been sick in the week leading up to the trip, and there was a point that we did not know if we would be able to go.  As a result, we made the plane and hotel reservations rather late.  At that point, we decided not to pre-purchase park tickets, but, instead, just to arrive and let the kids plan the trip.  It was definitely a great decision.
Since we arrived at around lunch on Thursday, we immediately checked into the hotel and then went to eat.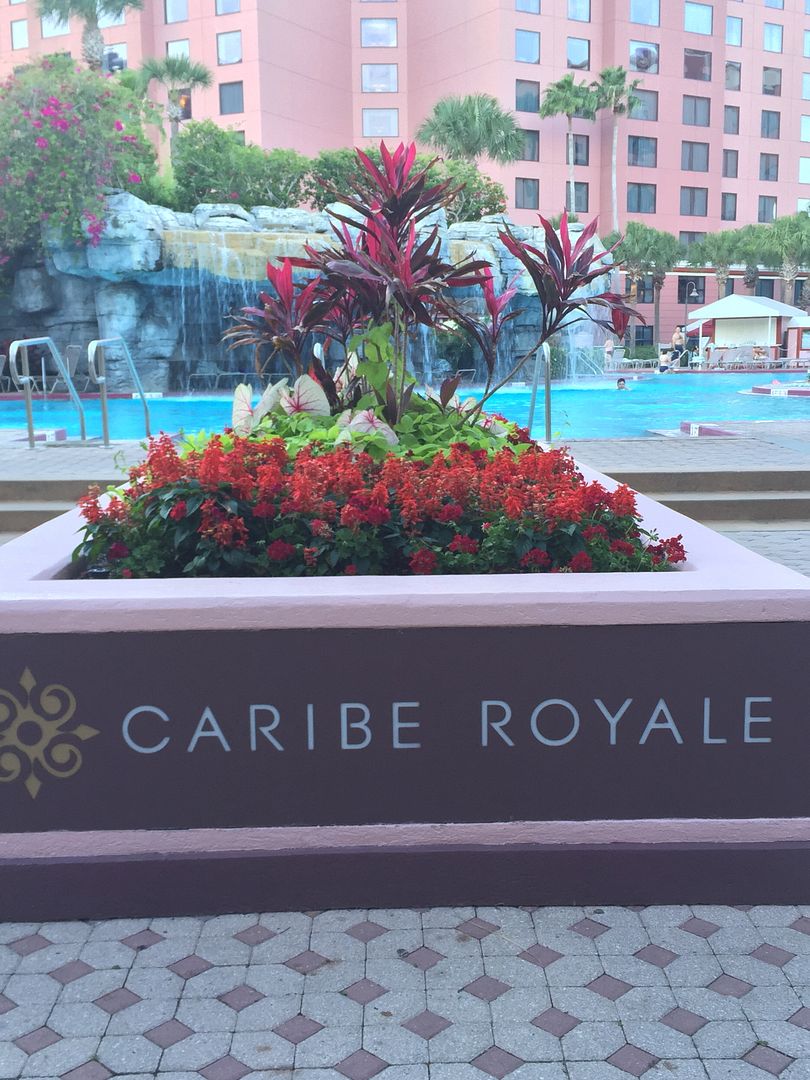 While we were eating, we started discussing what we wanted to do first.  If we went to a park, we would not be able to spend a whole day there, so the kids decided that they wanted to swim in the hotel pool and then go to Downtown Disney.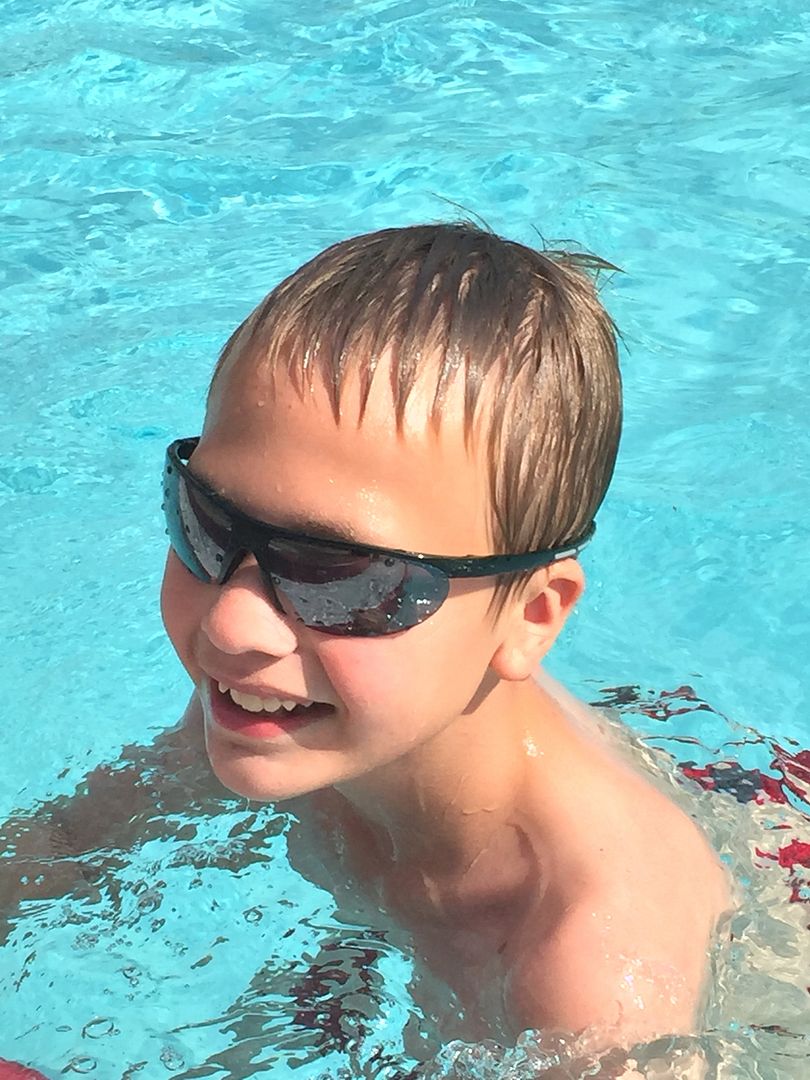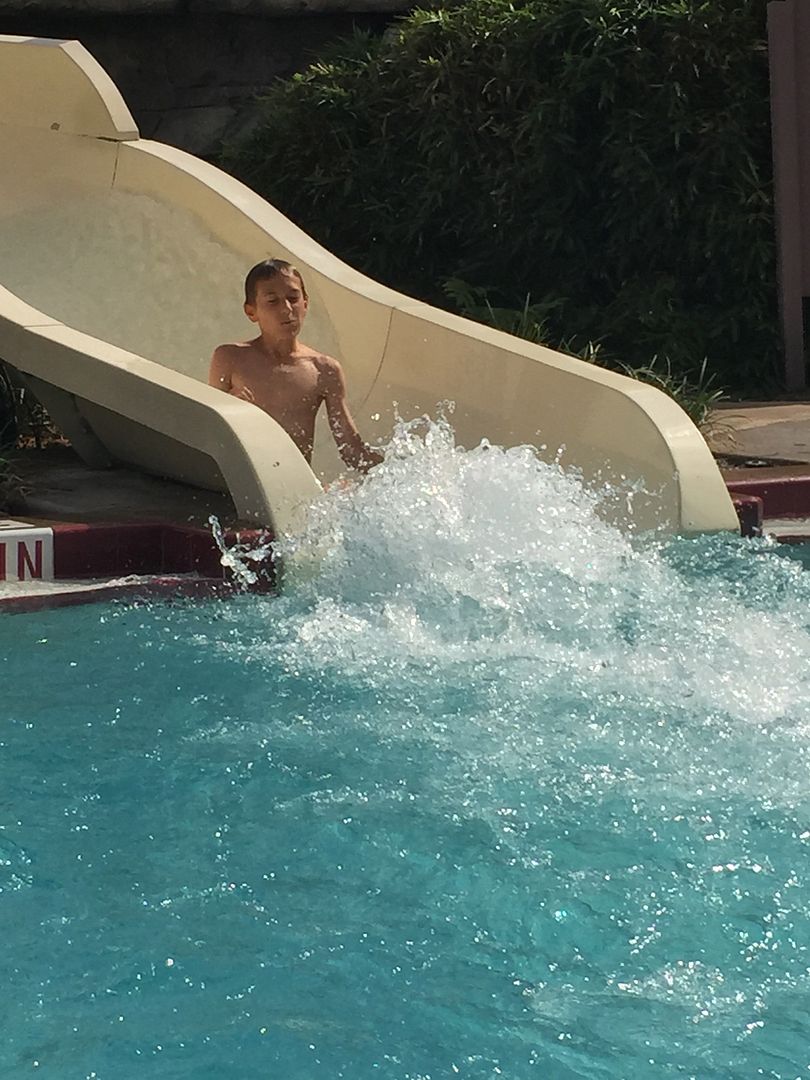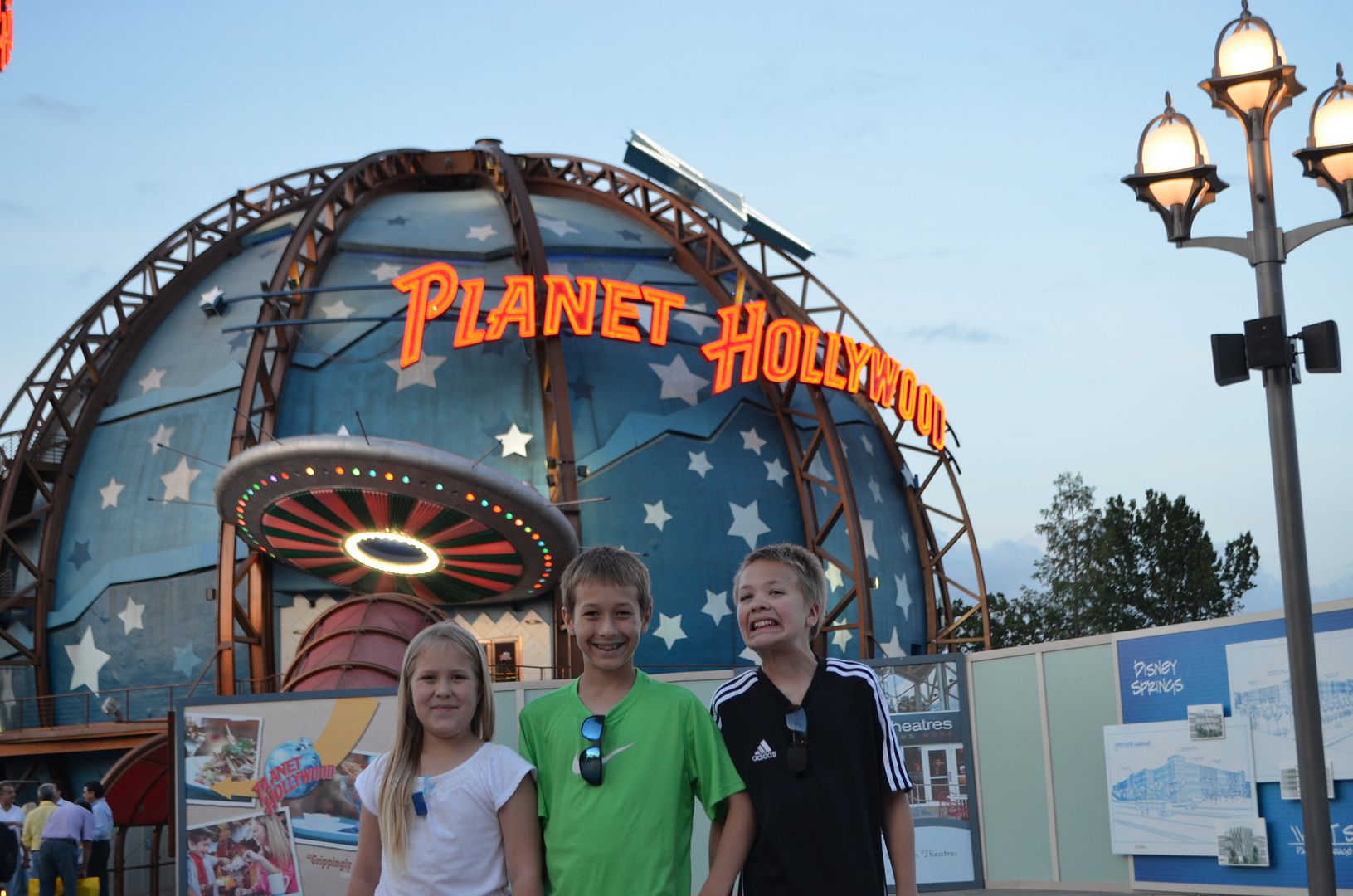 On Friday, we spent the day at Magic Kingdom.  All of Summer's princess dreams came true, and the boys were very good sports about it.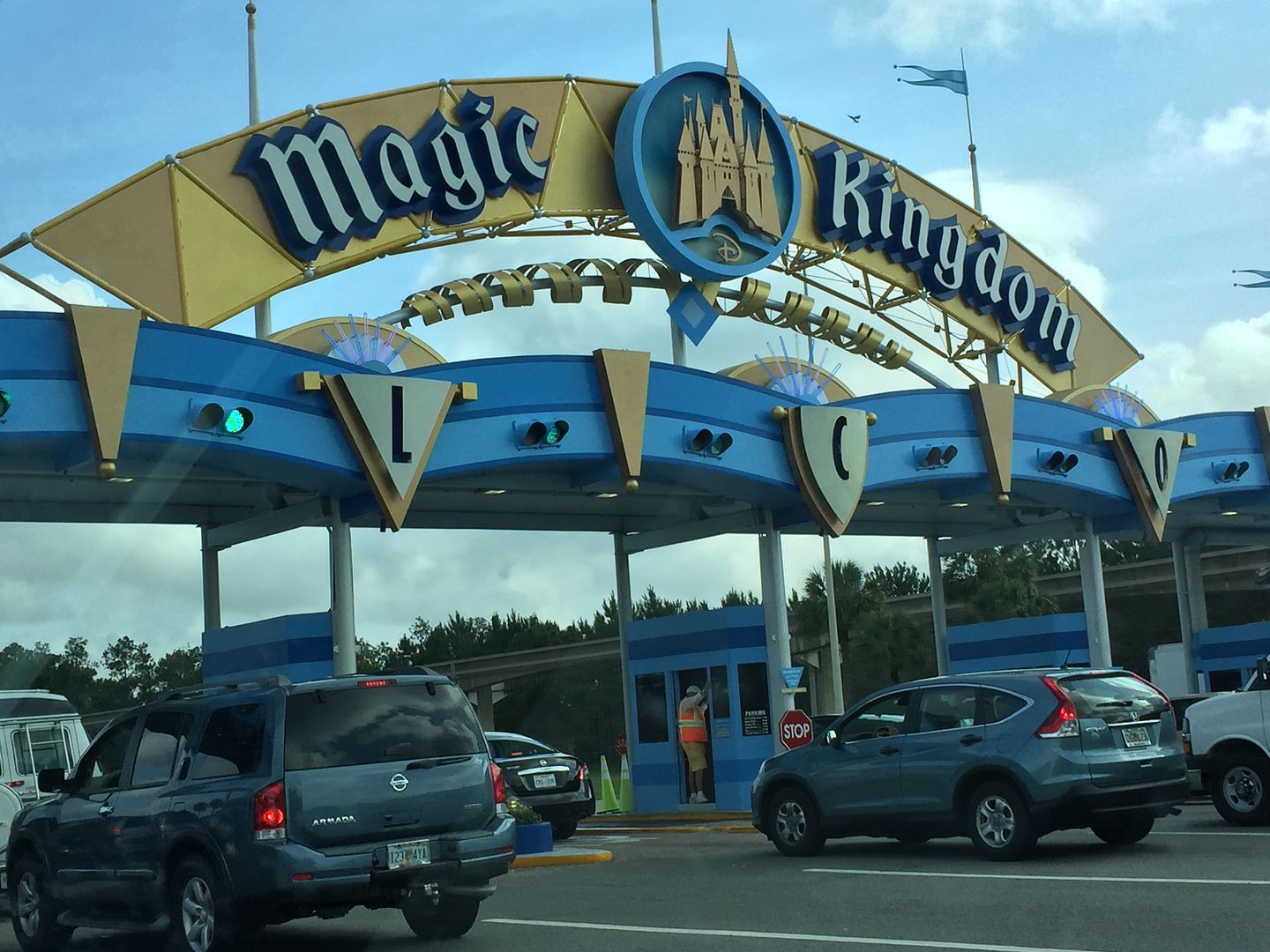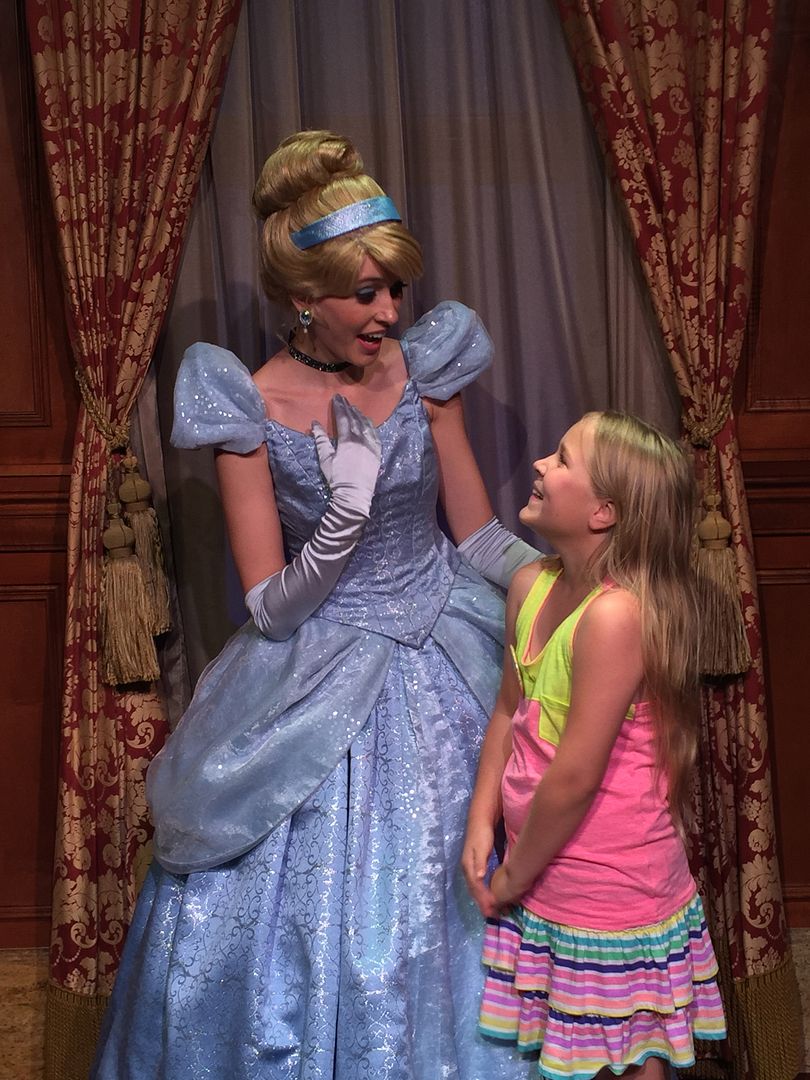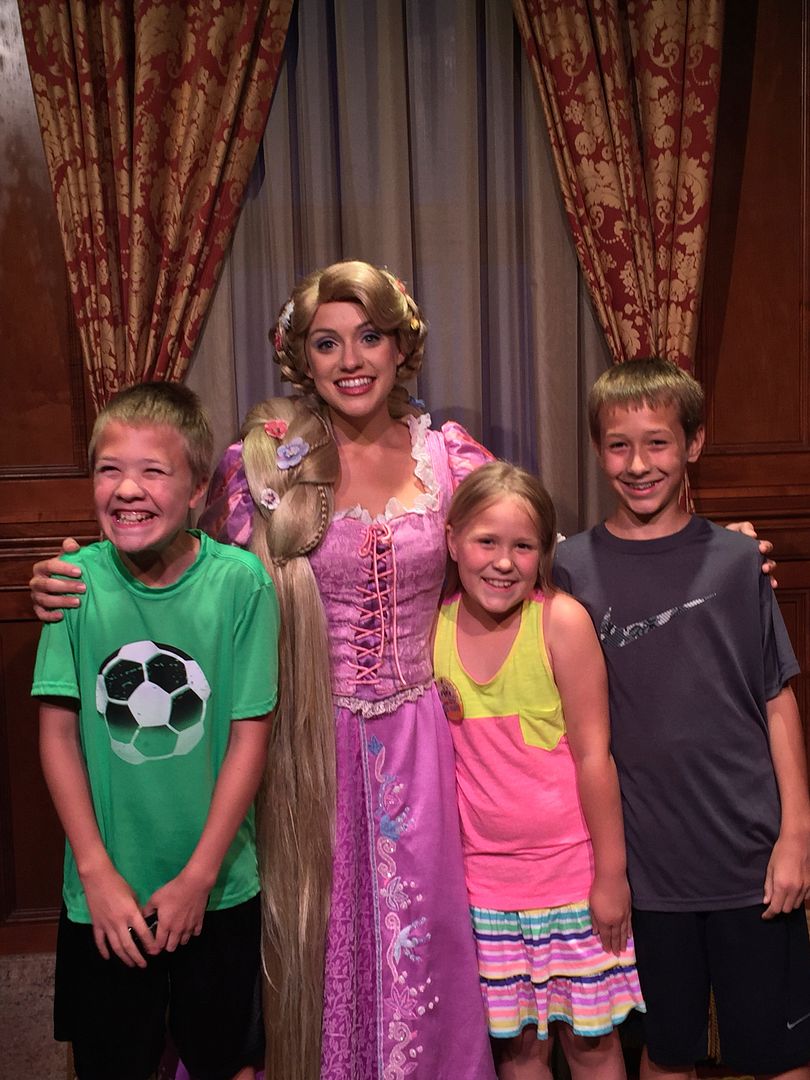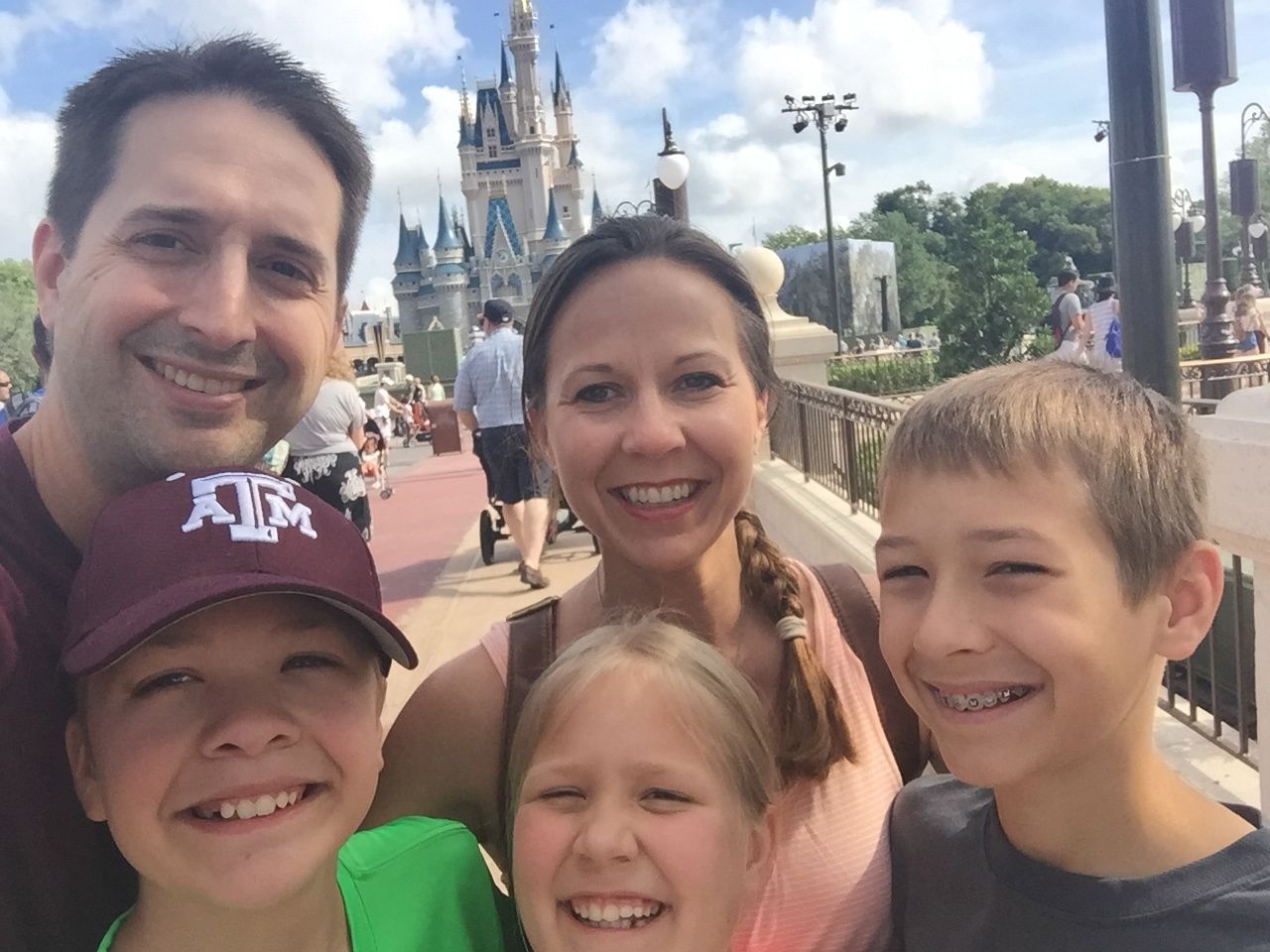 On Saturday, we went to Animal Kingdom.  I remembered really loving Animal Kingdom when Sean and I went, and I loved it just as much this time.  We enjoyed seeing all of the animals and eating at Rainforest Cafe.  We ended the day by ordering pizza and eating it poolside.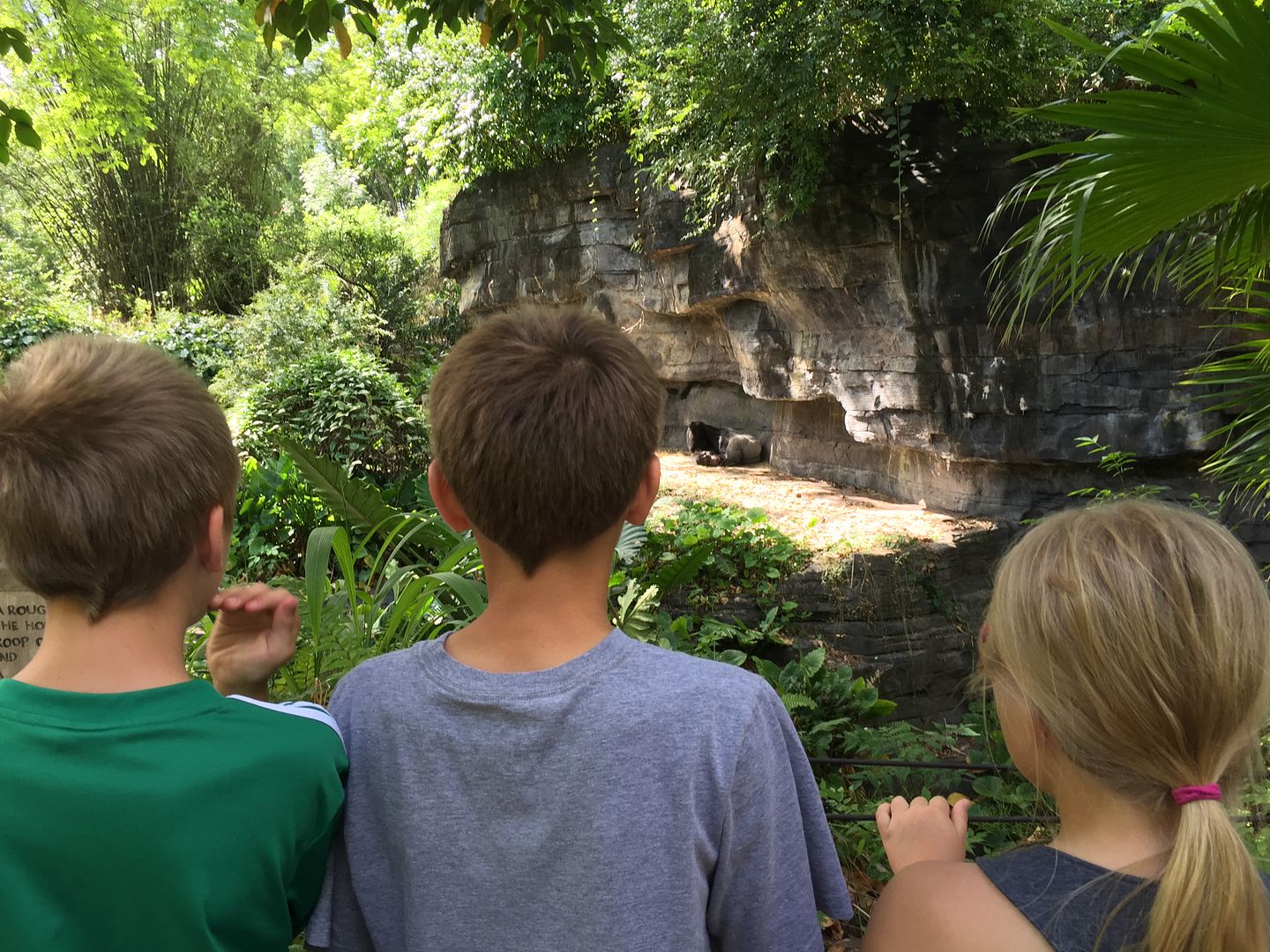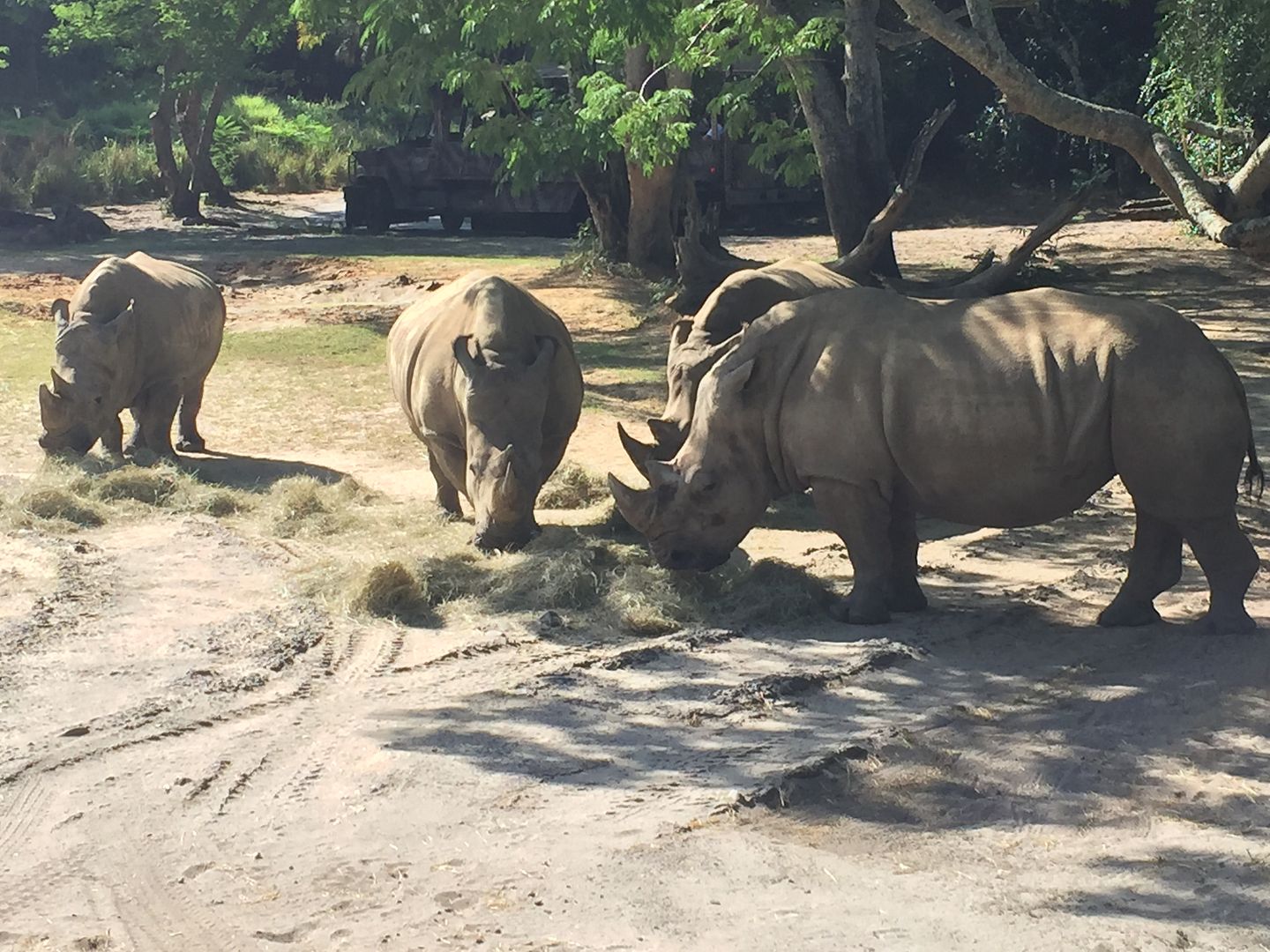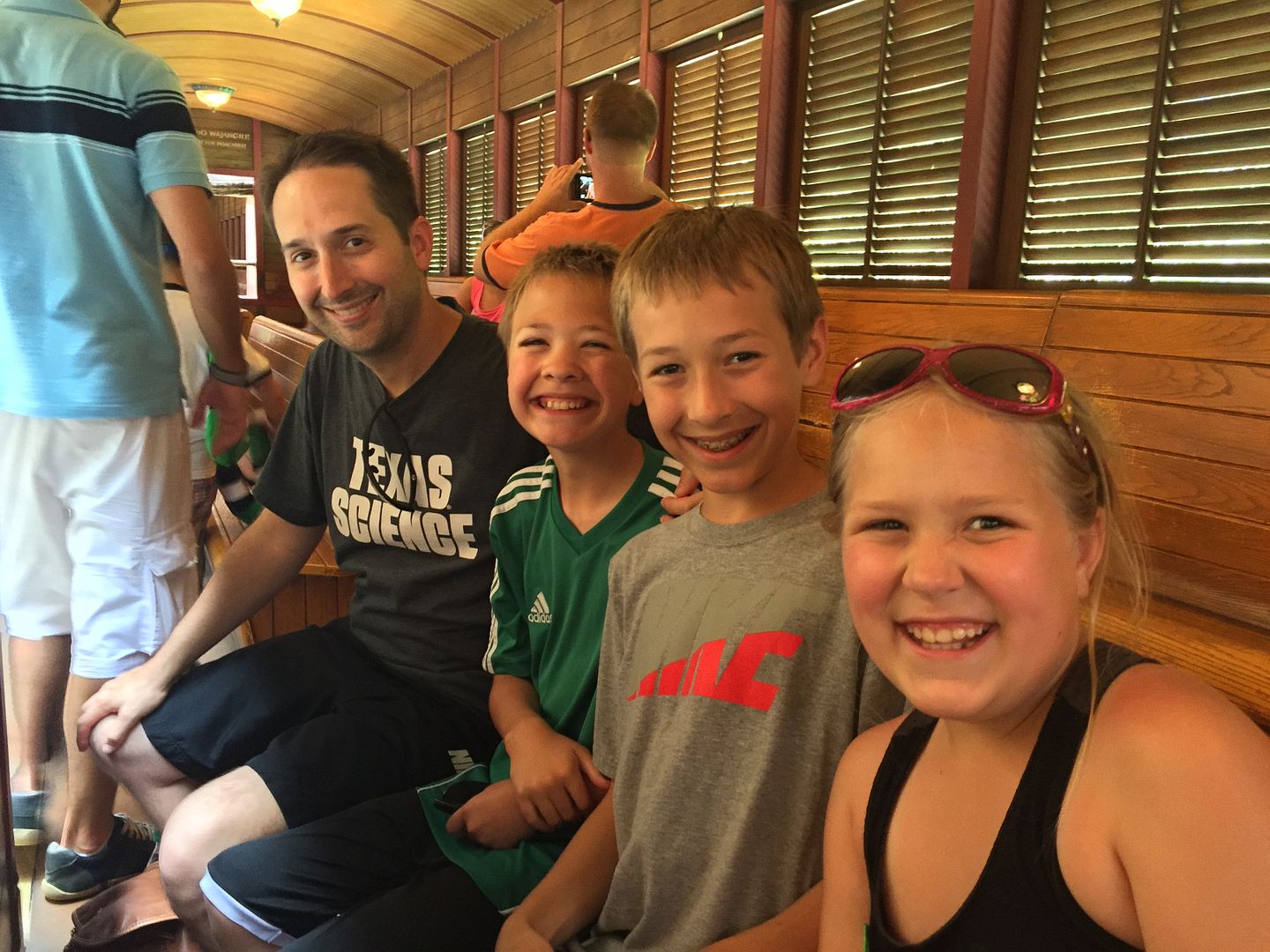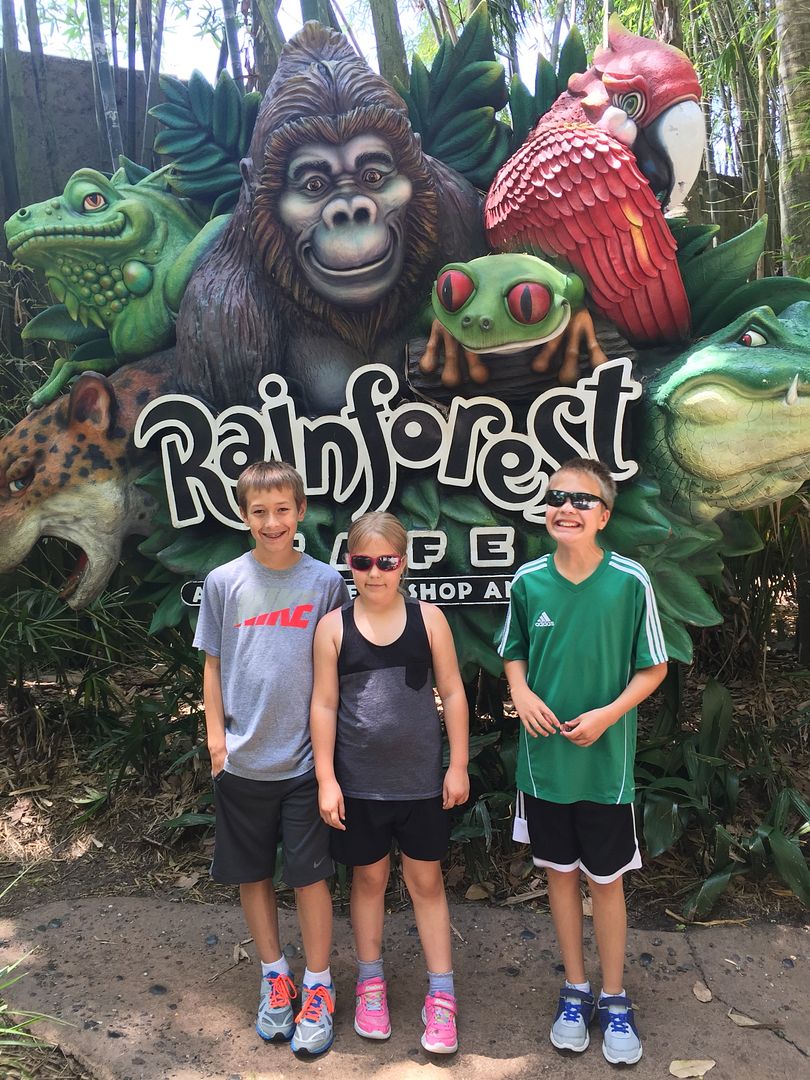 We were very conflicted about how to spend the last day.  We could either go to Universal, go to another Disney park, or go to a water park.  The kids all decided to go to Typhoon Lagoon, and, once again, it was a perfect decision.  We all had so much fun.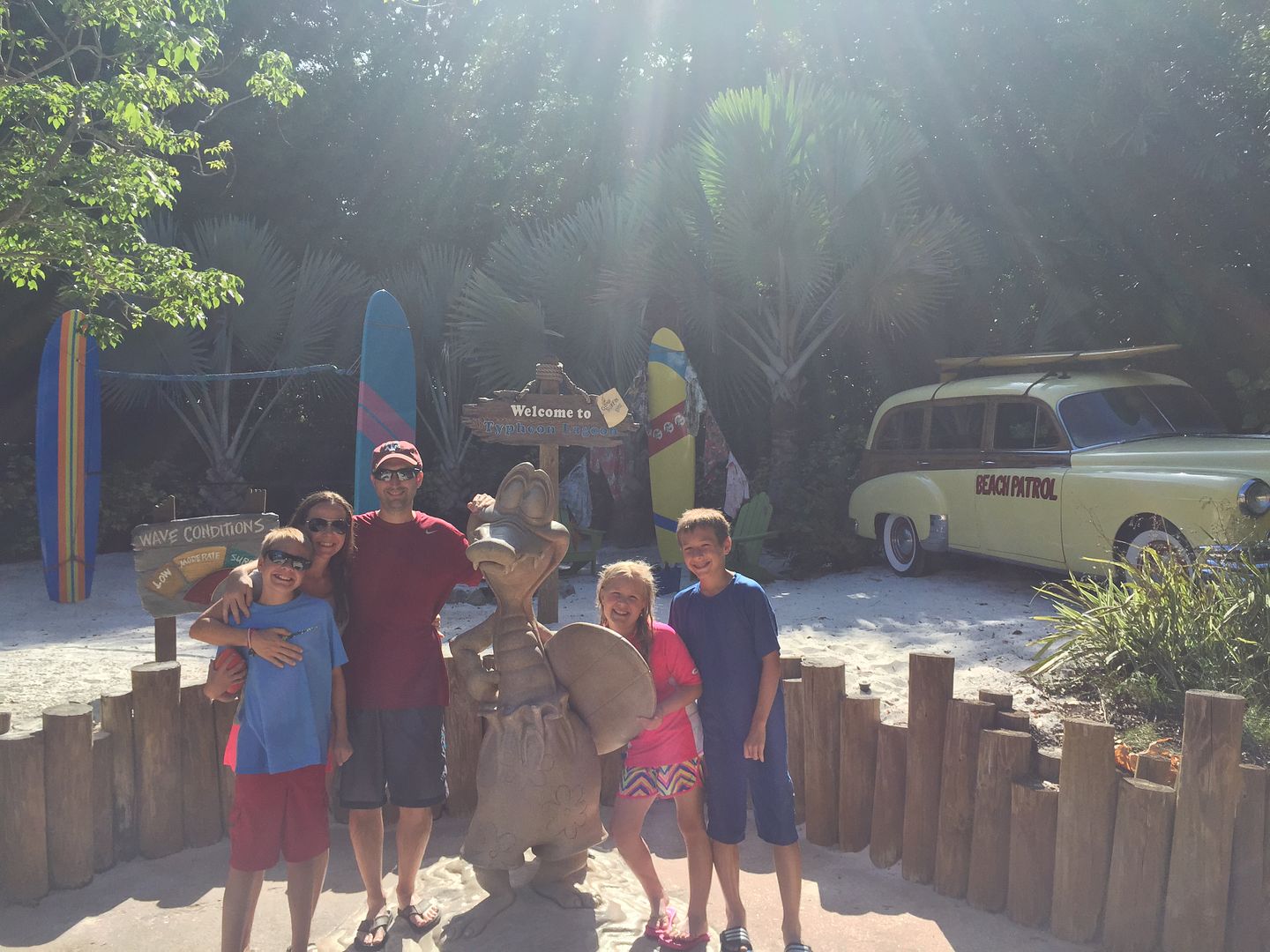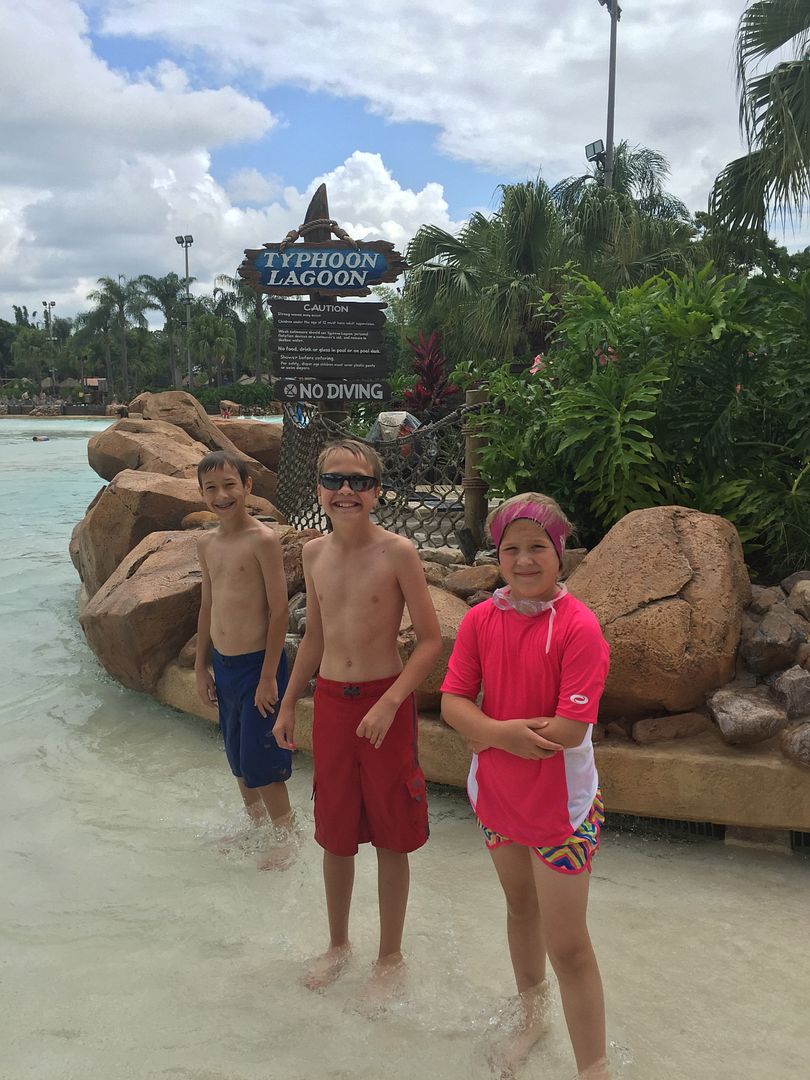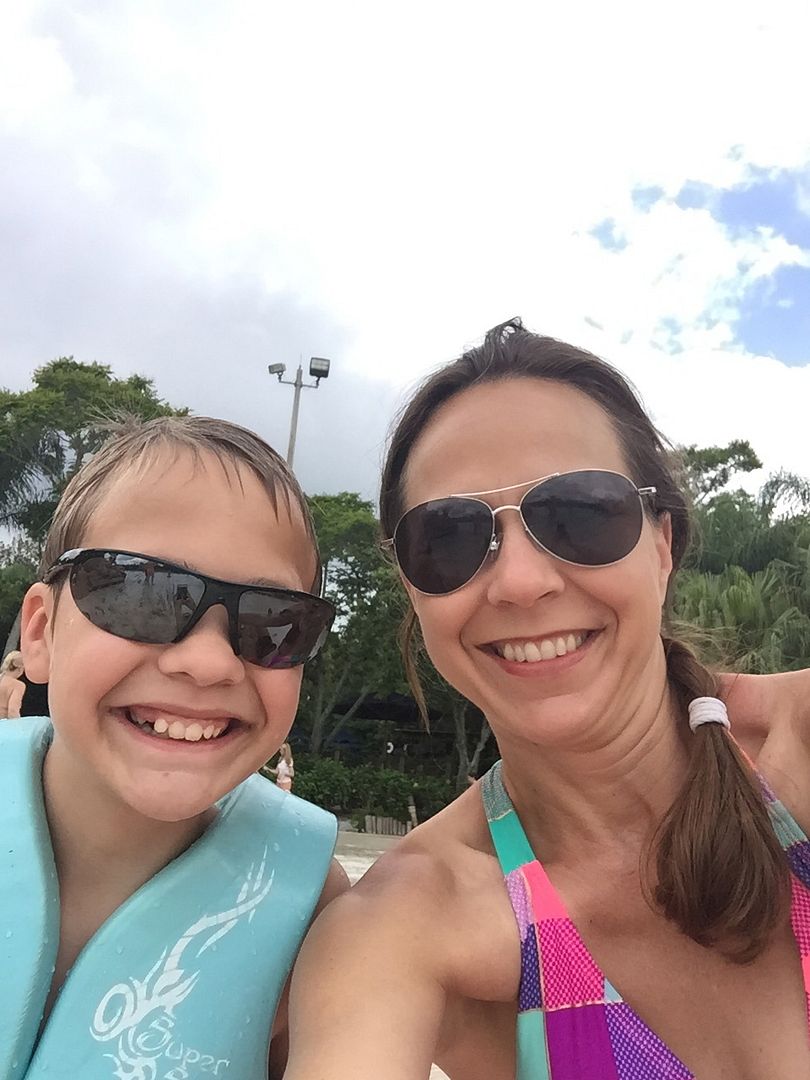 Everyone was all smiles as we left the happiest place on Earth. It was a dream family vacation, and the kids repeatedly thanked us for everything.
I told my mom, before we left, that I just wanted to have a vacation with the family where I just said, "Yes", and that is exactly what I did.  They had all been so supportive the year that I did not receive a teaching job offer, and they were more than supportive for my first year of teaching.  Collectively, they had been my rock, and I wanted to just relax and enjoy a special family vacation.  All of those late nights whispering our dreams in the dark was an even better reality than I ever could have imagined.