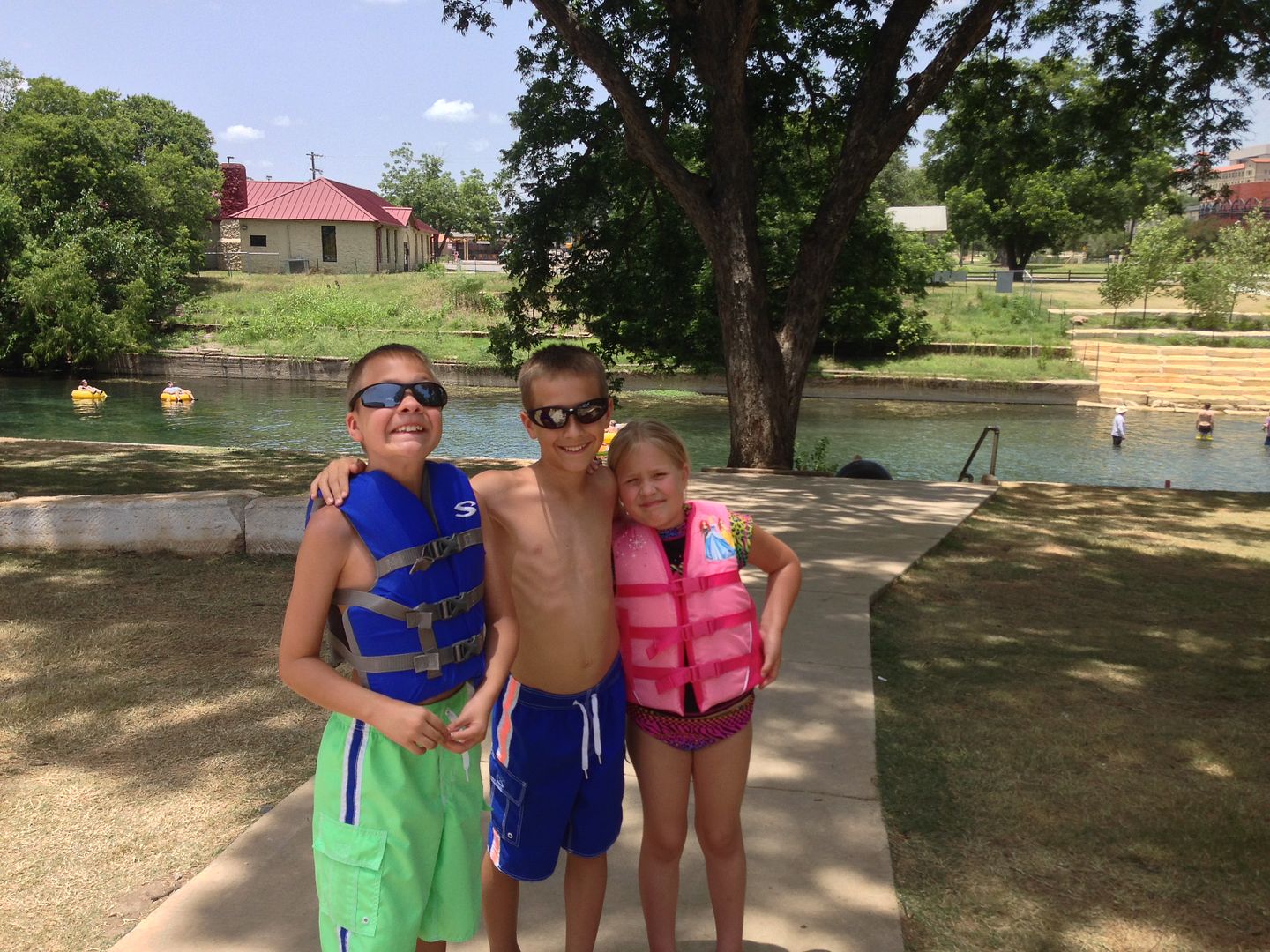 Sean took an impromptu day off the day before Independence Day, and we decided to plan a quick family day trip.  We live in an area where we are lucky to choose from many beautiful outdoor settings.  After a little research about family friendly places, we decided to go to San Marcos River.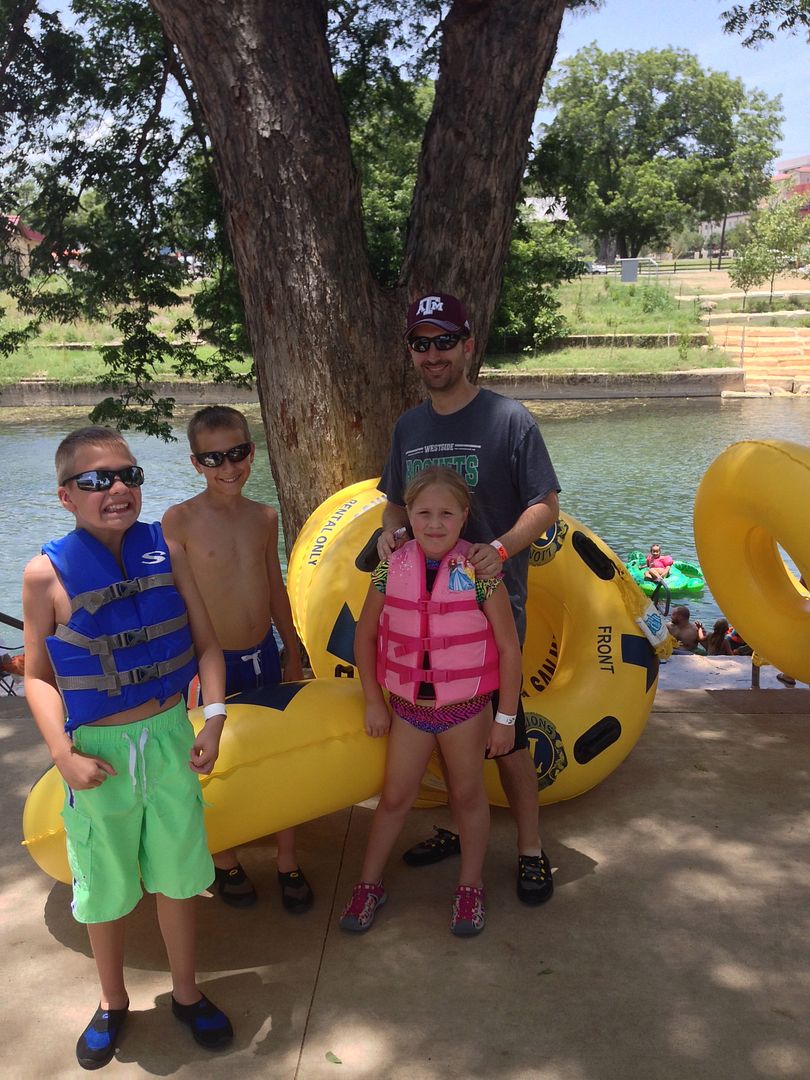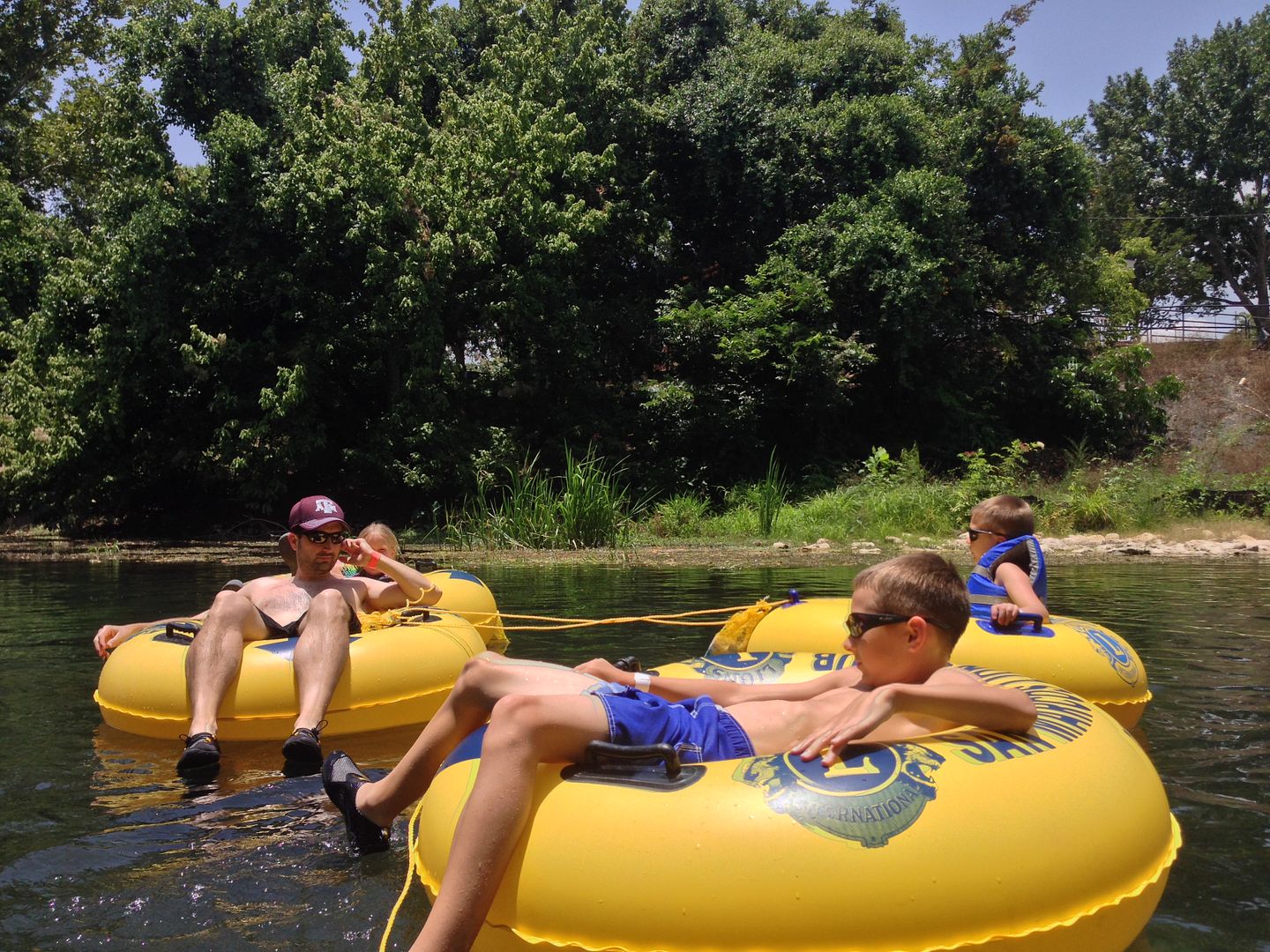 I was a little hesitant because I am not big on water that I cannot see through.  Sean assured me that all of the reviews mentioned how clear and clean the water is.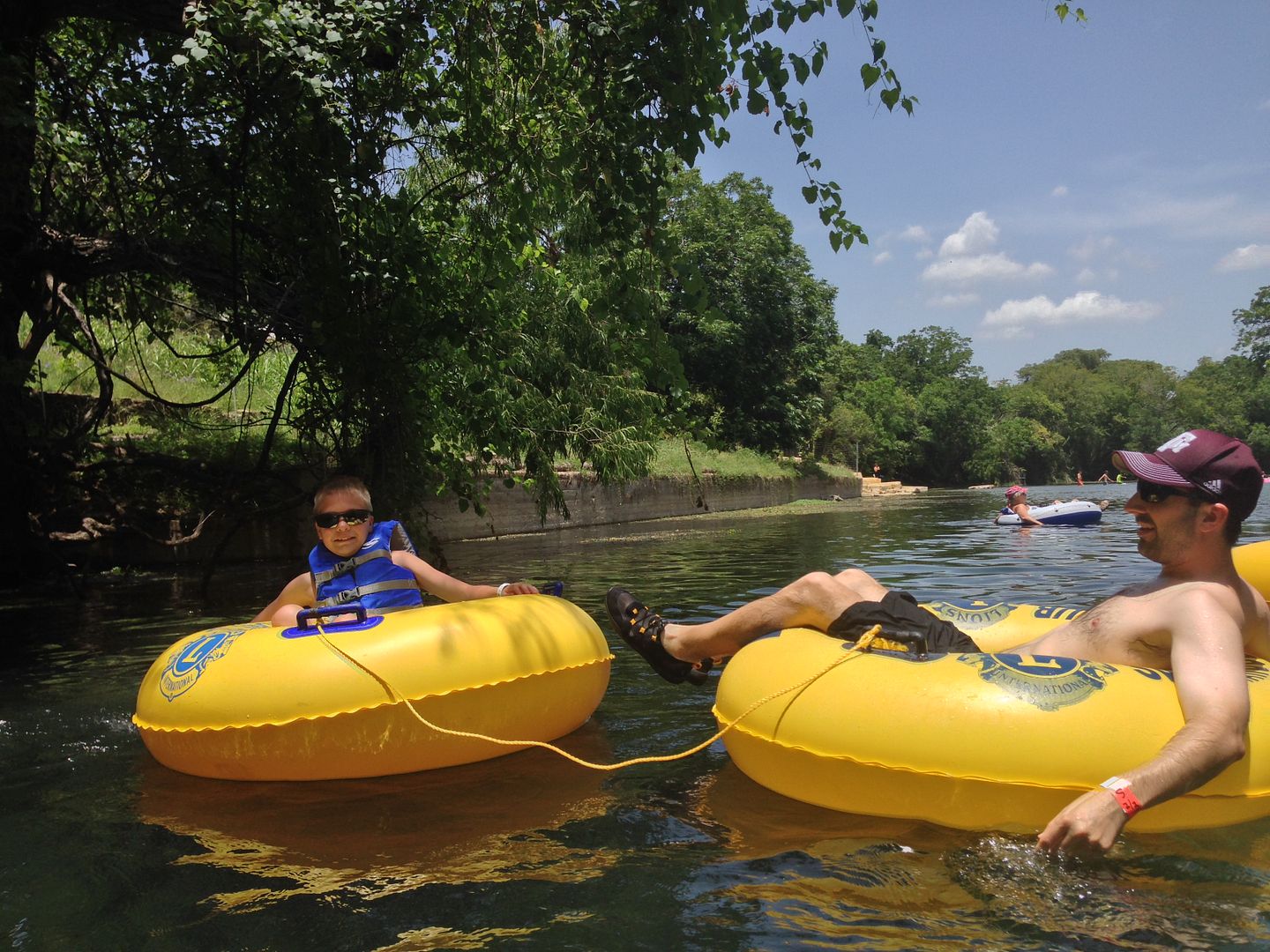 The reviews were absolutely accurate.  The water was perfect.  It is spring-fed, so it is about 72 degrees and just beautiful.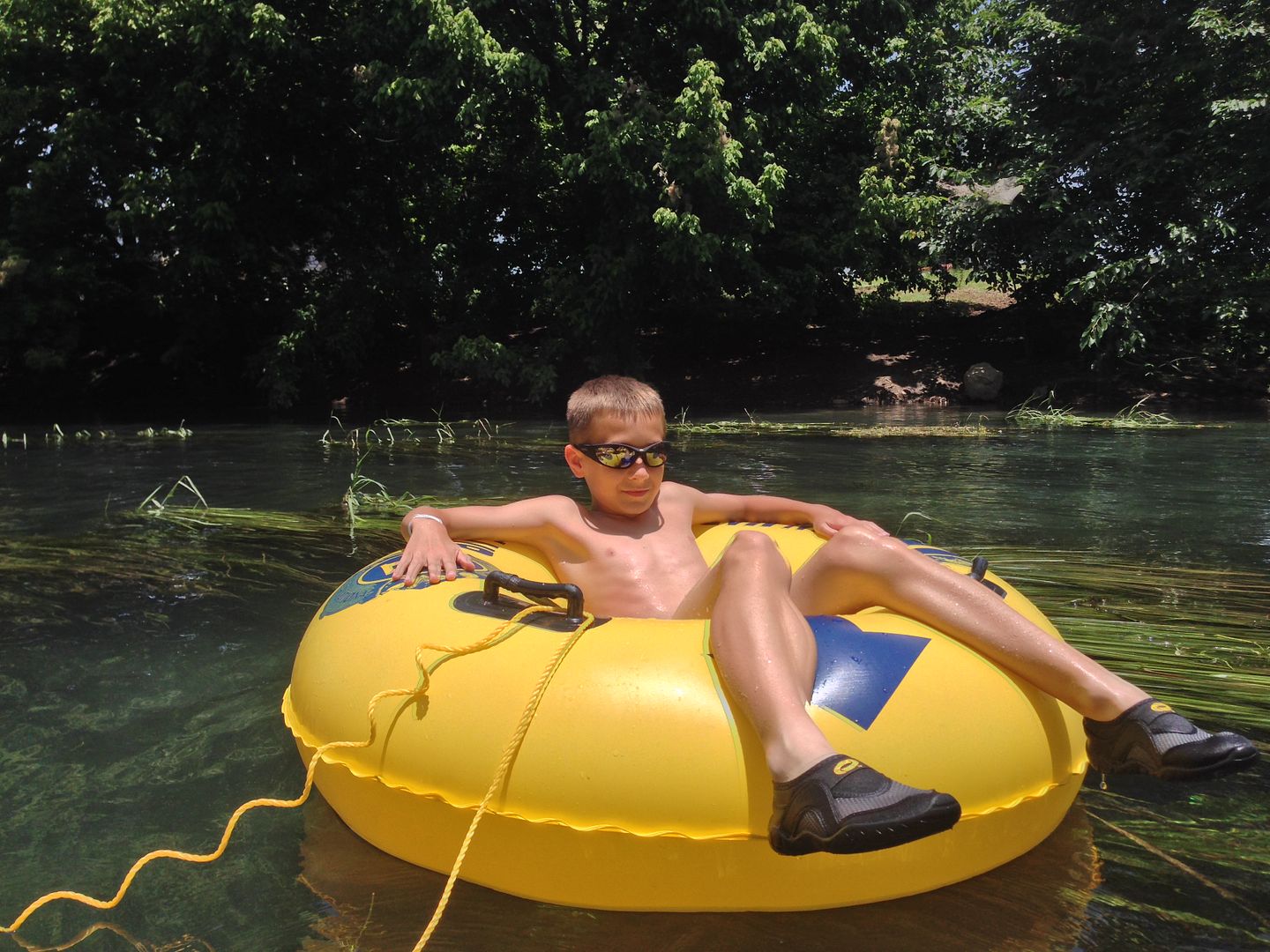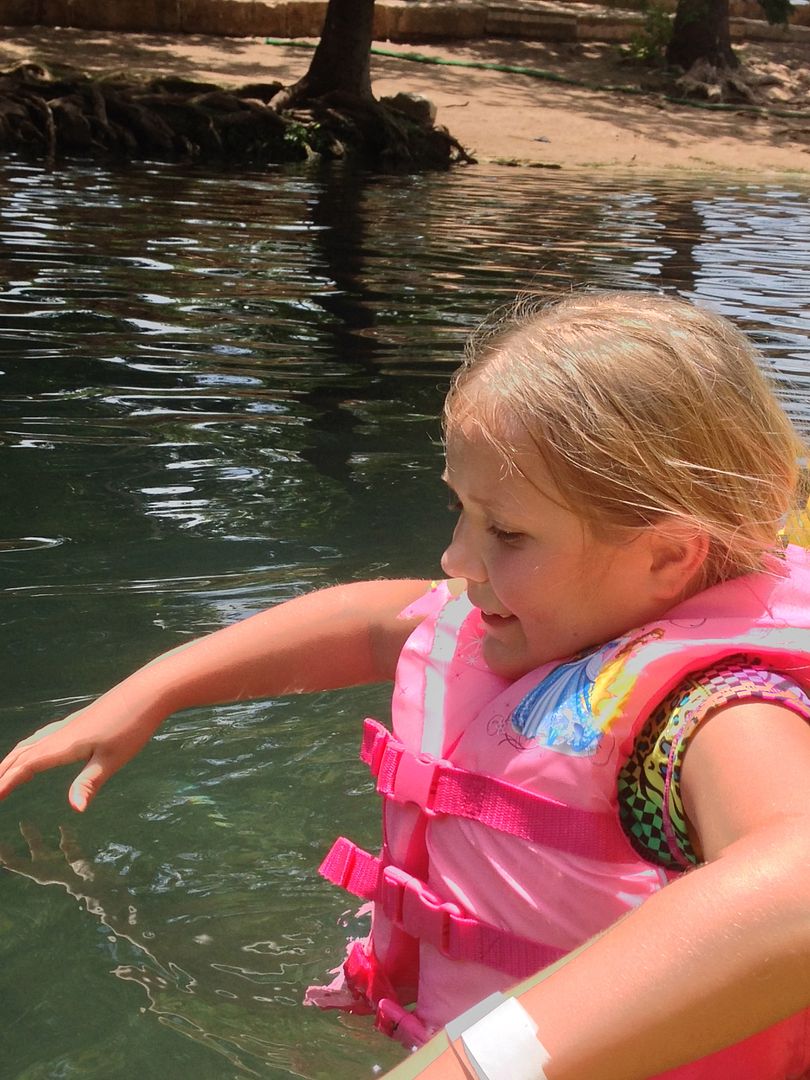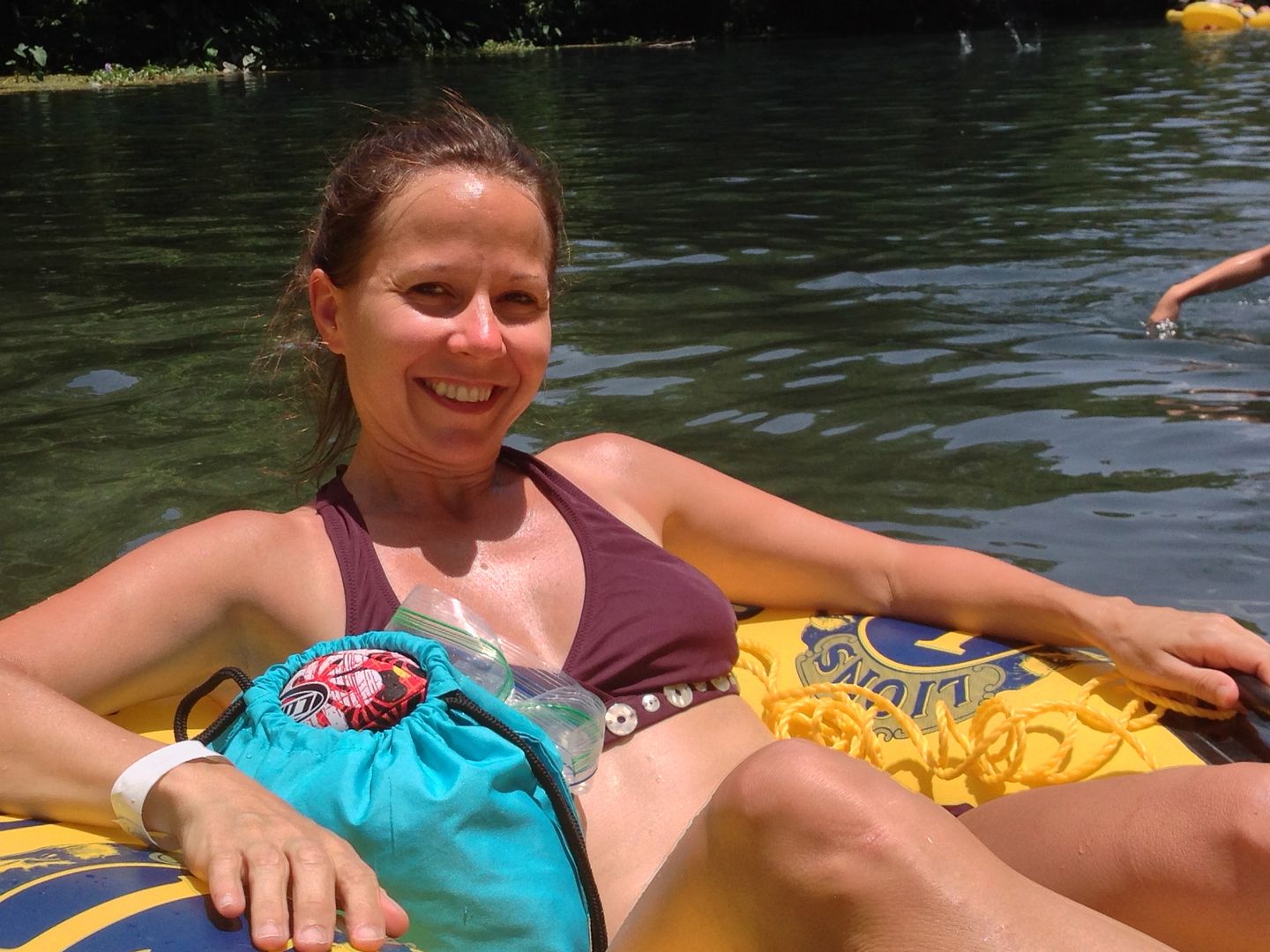 It took us a little less than an hour to float down the river together and into a huge play area with rope swings, small rapids, and a wading/floating area.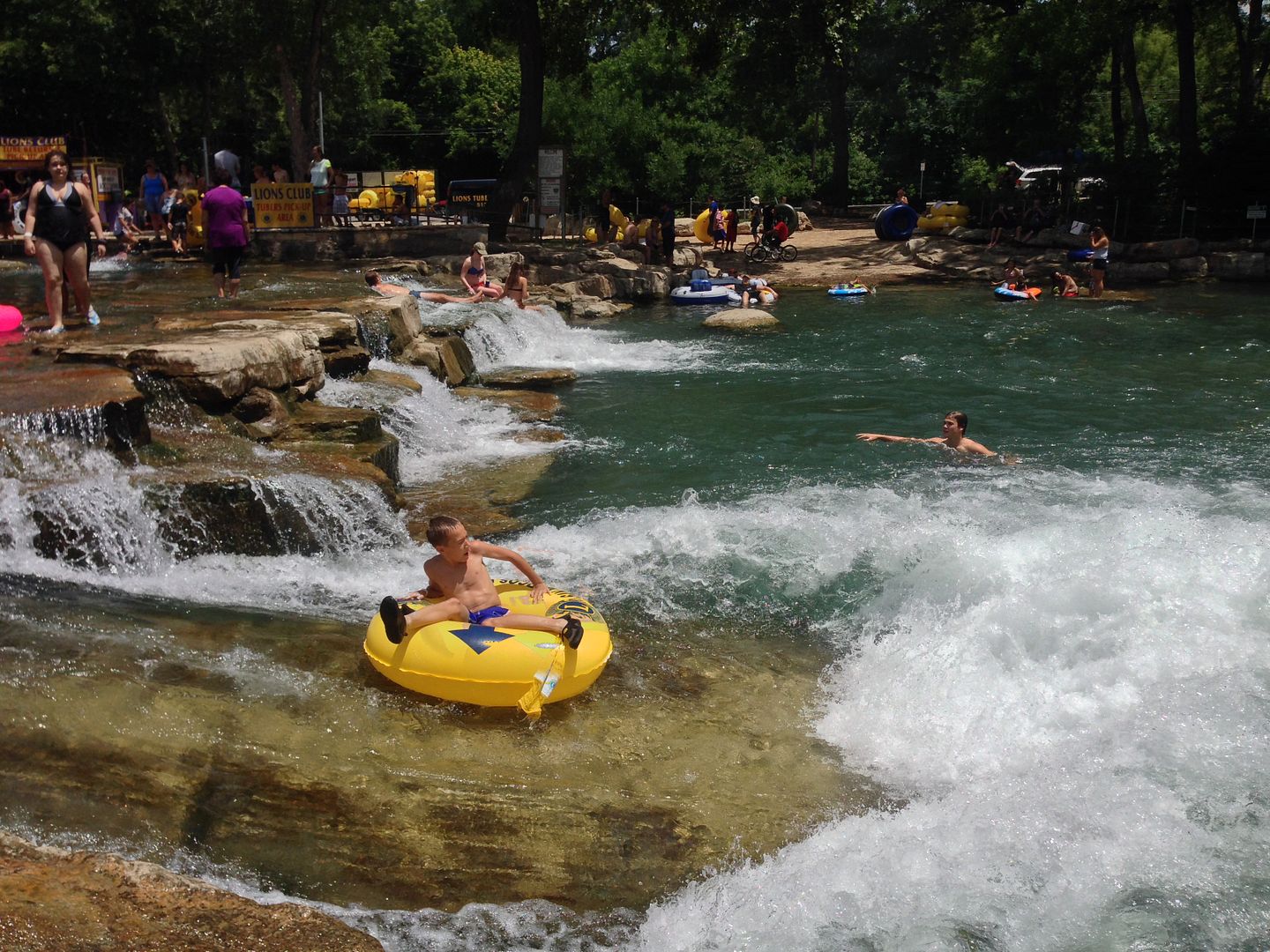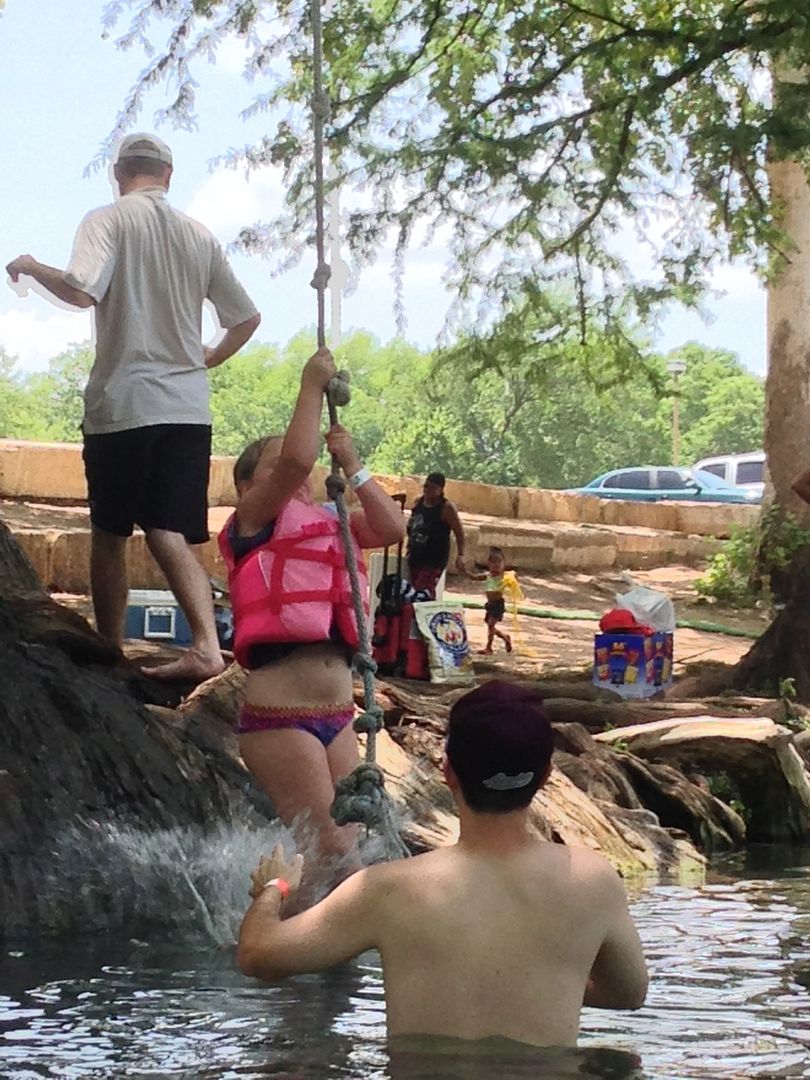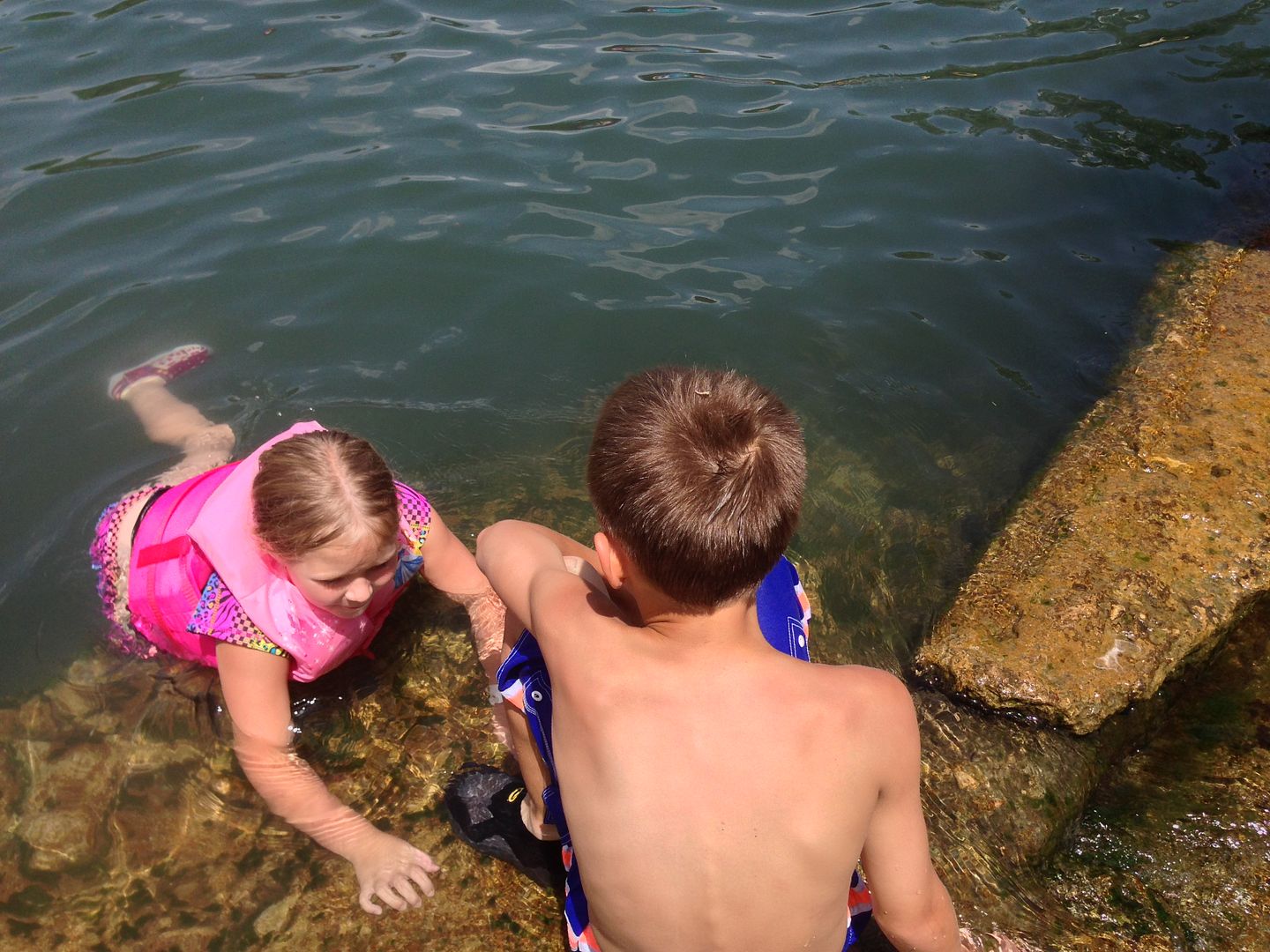 Sean and the littles went down the rapids while I sat on the sidelines taking pictures.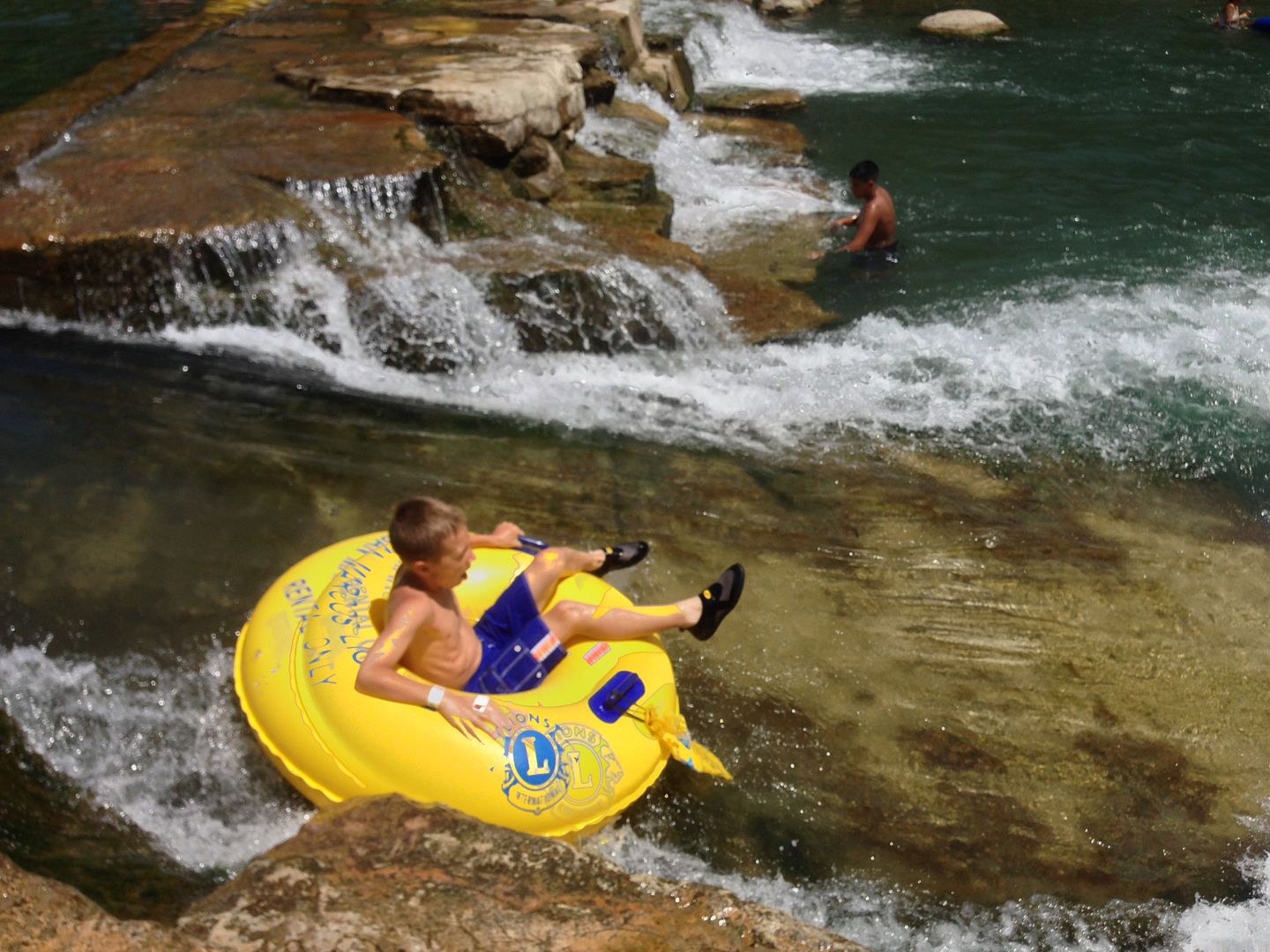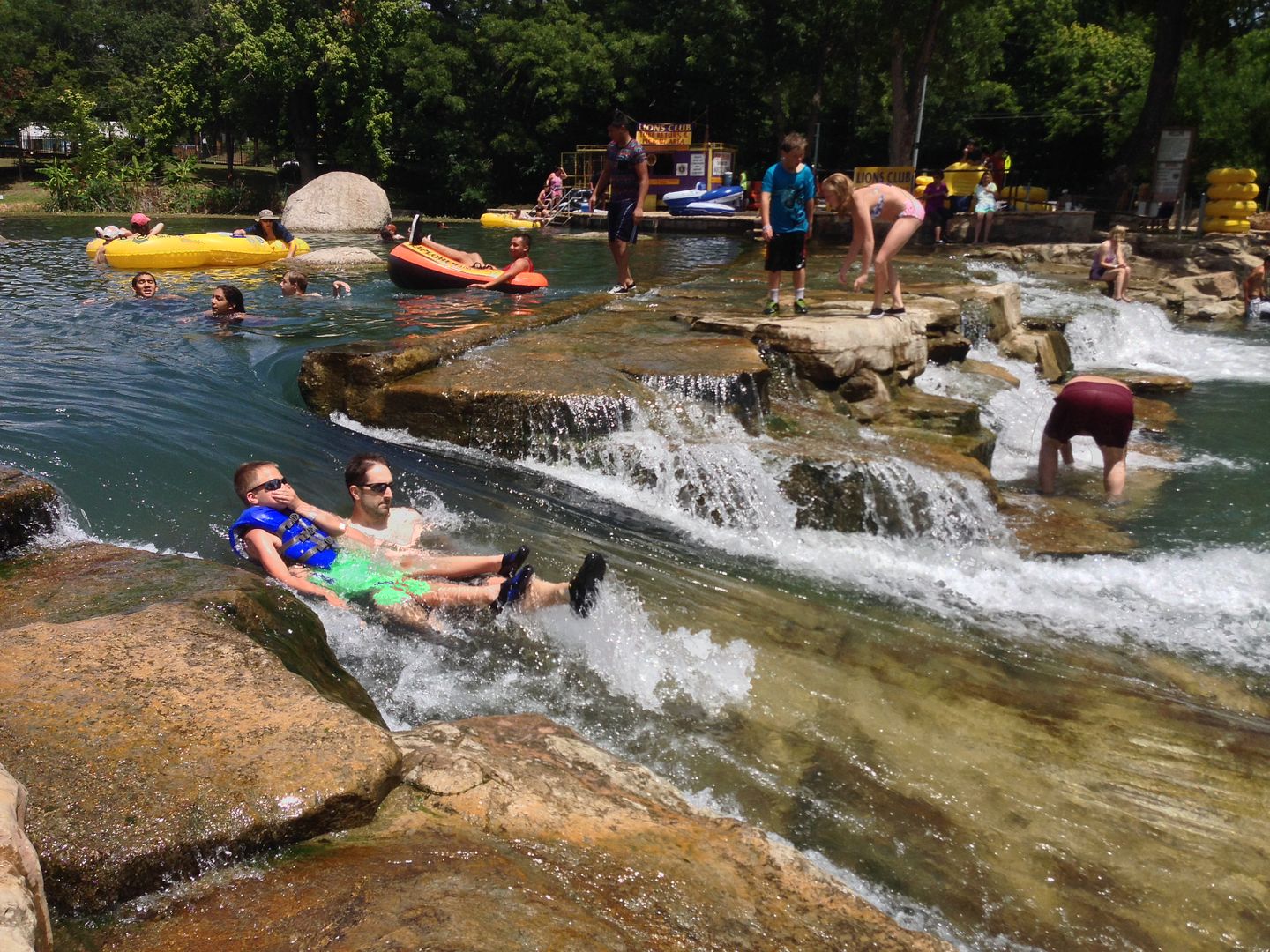 I just kept looking around breathing in the beauty of it all, feeling so blessed and happy that we had decided to try something new.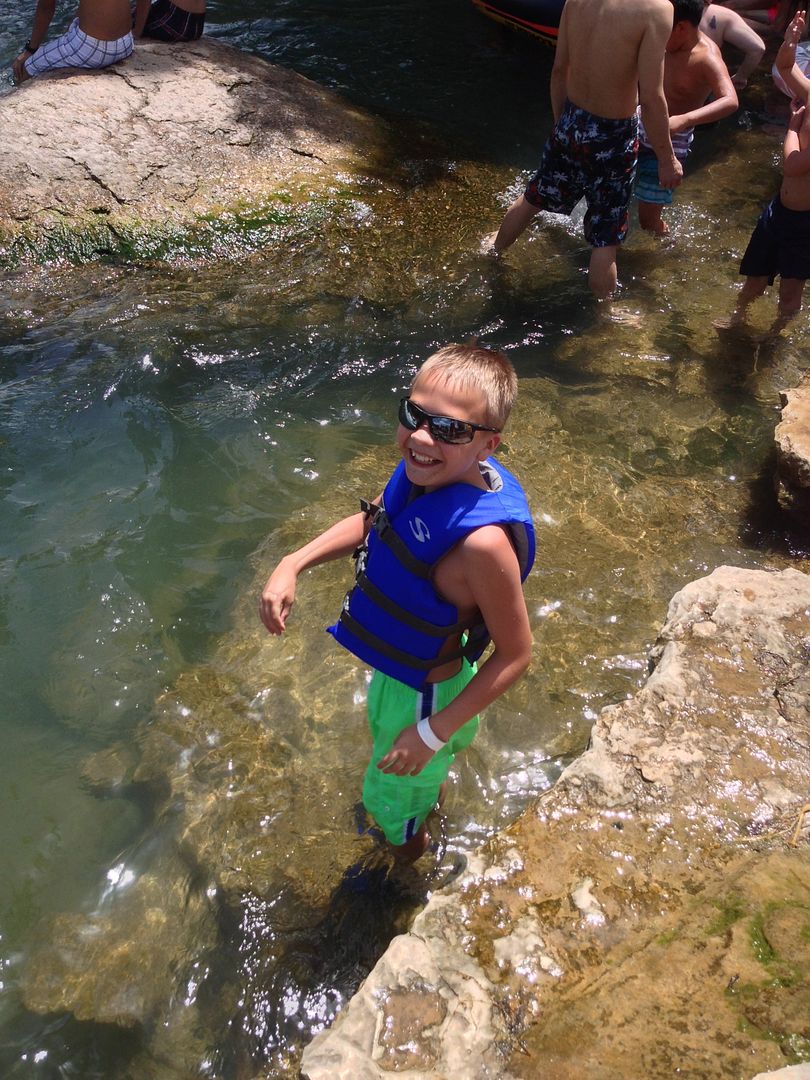 It was an amazing, beautiful family day, and I am certain that it will go down as one of my favorite days of the summer of 2014.